SOLIDWORKS 2018 What's New – Controlling Dismissed Messages – #SW2018
SOLIDWORKS 2018 What's New: Controlling Dismissed Messages – #SW2018
SOLIDWORKS 2018 continues to build upon functions added last year. We introduced the capabilities to lock down system settings when deploying an admin image. This was handled thru the use of the SOLIDWORKS Settings Administrator tool. This year we are taking this another step forward and allowing you to control the visibility of the individual messages that the user sees. This allows the CAD administrator to decide which messages not to show users. This is a great feature for those obvious messages such as "your Toolbox is controlled by the vault". If you are a PDM user and you know the toolbox is inside of your vault, then we do not need to be told this every time.
In order to launch the Settings Administrator, SOLIDWORKS must be installed on your machine.
Build your admin image, then you will find a button to launch the Settings Administrator inside of your Option Editor.

You can start with the SOLIDWORK Default settings, or import your existing settings.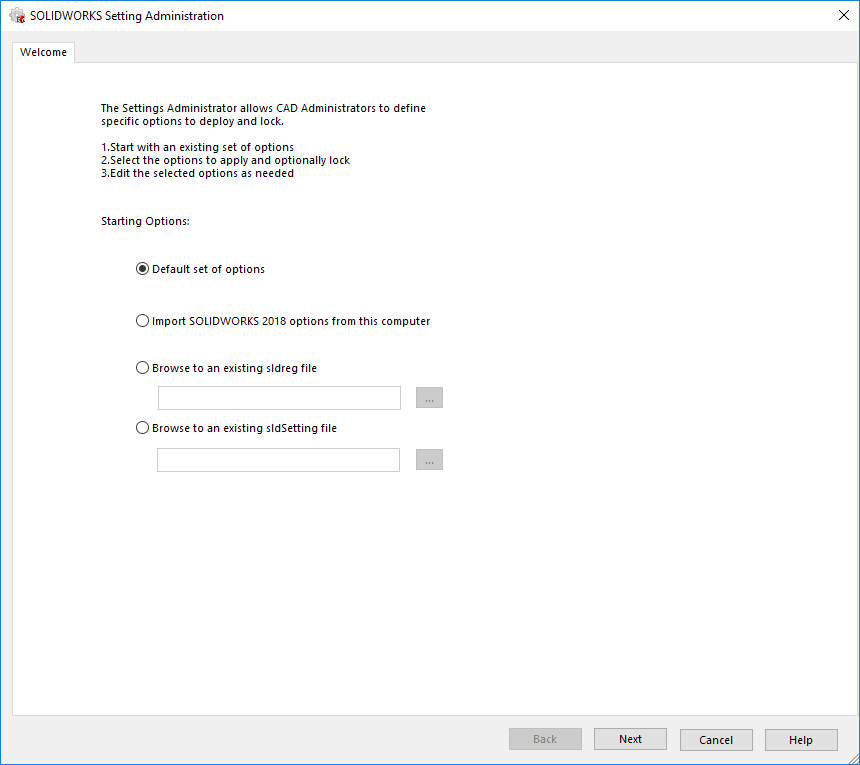 In the System Options dialog box, do the following:
To apply a system option, select the option and check the corresponding box in the Apply column.
To lock a system option, select the option and check the corresponding boxes in both the Apply and Lock columns.
When users access the System Options dialog box, these options display with a lock

.
Under the Messages/Errors/Warnings section you will see the large box full of the possible dismissed messages.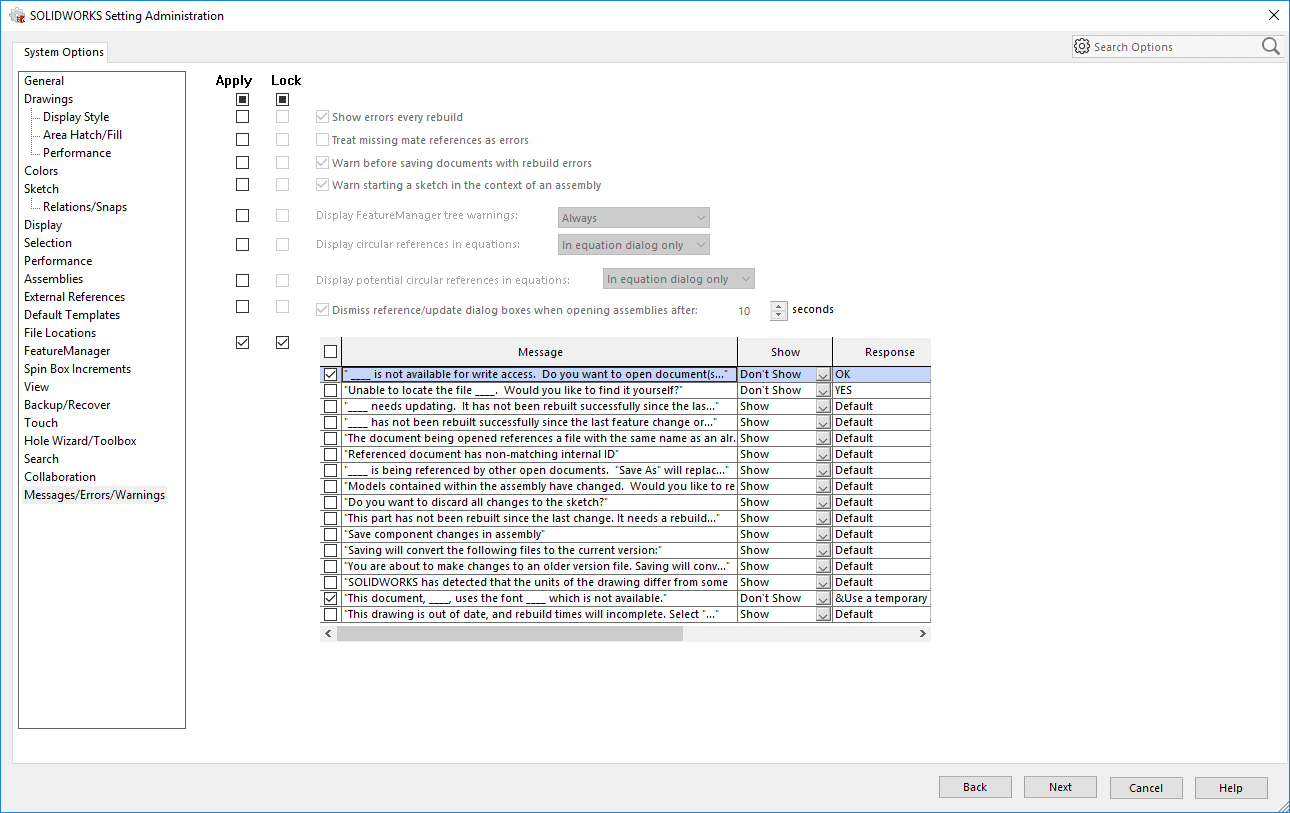 By selecting the apply and the lock check boxes you will then be able to go thru this list to lock your messages. Place a check in the box next to the message you would like to control. You will have the ability to Show or Hide the message, as well an appropriate yesno reply.
The table below will outline the behaviors available with this new function.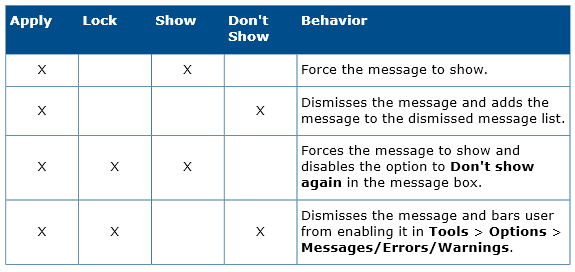 Be sure to check out this new function when you are ready to upgrade to 2018. This should allow you to control those messages that users do not wish to see, especially after upgrading to a new version.
Please check back to the CATI Blog as the CATI Support Team will continue to break down many of the new items in SOLIDWORKS 2018. All of these articles will be stored in the category of "SOLIDWORKS What's New." You can also learn more about SOLIDWORKS 2018 by attending one of the CATI's Design Summits near you.
Bryan Pawlak
Sr. Application Engineer