SOLIDWORKS 2018 What's New –Auto Hatching in Section Views – #SW2018
SOLIDWORKS 2018 What's New –Auto Hatching in Section Views – #SW2018
When you have a complex assembly consisting of many overlapping parts of a similar material, the hatch lines in section views can make it difficult to distinguish individual parts. SOLIDWORKS 2018 is remedying this situation by introducing some brand-new functionality to the Auto Hatching feature in drawings. You will now be able to easily change the hatch scale between parts of the same hatch in a section view or broken-out section view using the new "Randomize scale" option when creating the view.
This new option appears in both the Section View Assist dialog box: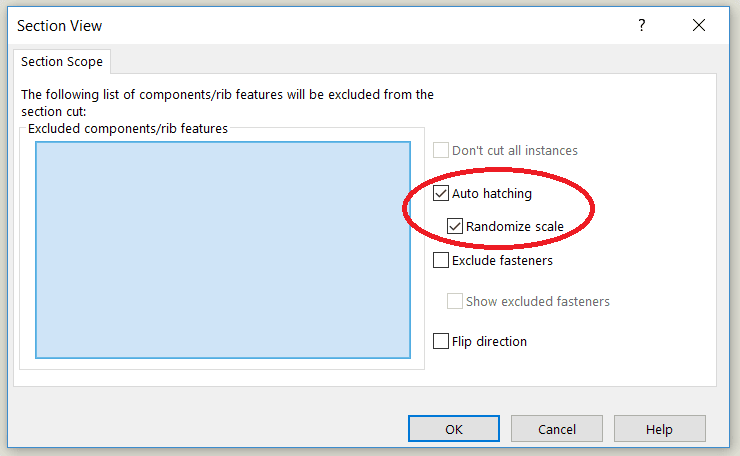 and the Property Manager of the view: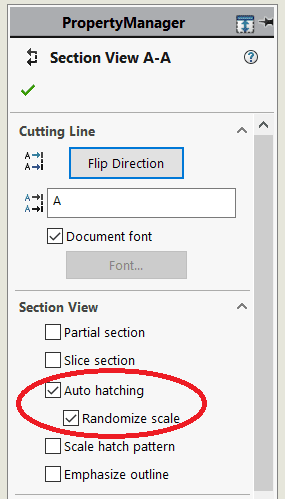 By checking the option on when Auto Hatching is enabled, it will randomize the hatch scale for overlapping parts in the drawing view. Clearing the option will keep the scale identical for all hatches of multiple parts of similar materials.
Check out this video to get a better idea of how this new feature works:
I hope this part of the What's New series gives you a better understanding of the new features and functions of SOLIDWORKS 2018. Please check back to the CATI Blog as the CATI Application Engineers will continue to break down many of the new items in SOLIDWORKS 2018. All of these articles will be stored in the category of "SOLIDWORKS What's New." You can also learn more about SOLIDWORKS 2018 by clicking on the image below to register for one of CATI's Design Innovation Summits.
Hannah Harmon
Application Support Engineer