SOLIDWORKS 2018 What's New – CircuitWorks – Recognize SW Features – #SW2018
SOLIDWORKS 2018 What's New – CircuitWorks – Recognize SW Features – #SW2018
In SOLIDWORKS 2018 we introduce the ability to export SOLIDWORKS board files into CircuitWorks. This wizard import supports: Fillets, chamfers, holes as well as the hole wizards, patterns (linear, sketch, curve, and circular), and blocks in sketches.
Let's take a look at the CircuitWorks Wizard: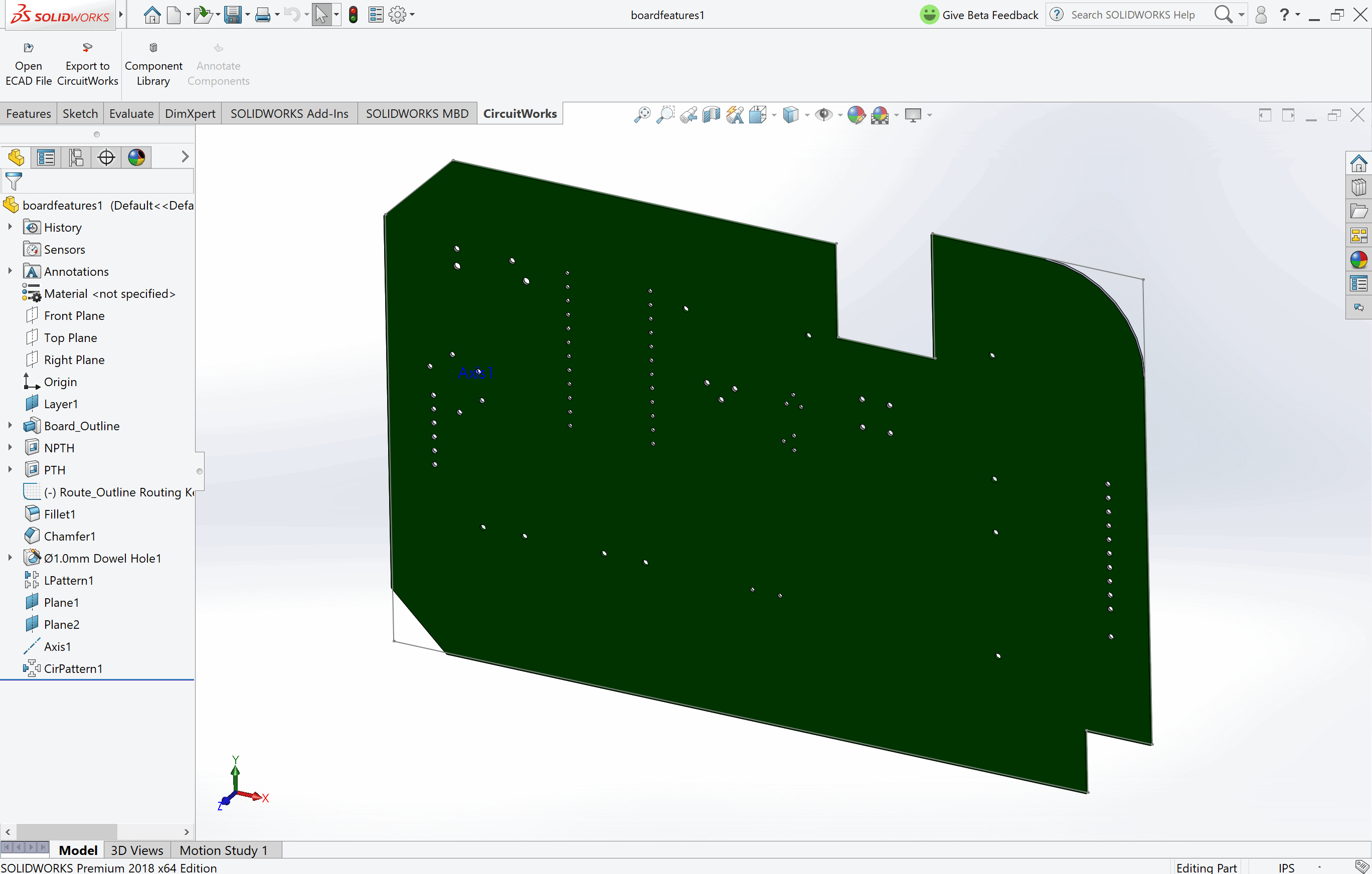 With the board model above, we can see the development process of the board with SOLIDWORKS part model features. We'll select "Export to CircuitWorks" and you'll be prompted to select the type of export. In our case, we'll choose "Board".

From here the wizard will request a few things from our board to understand how to convert them into CircuitWorks terms: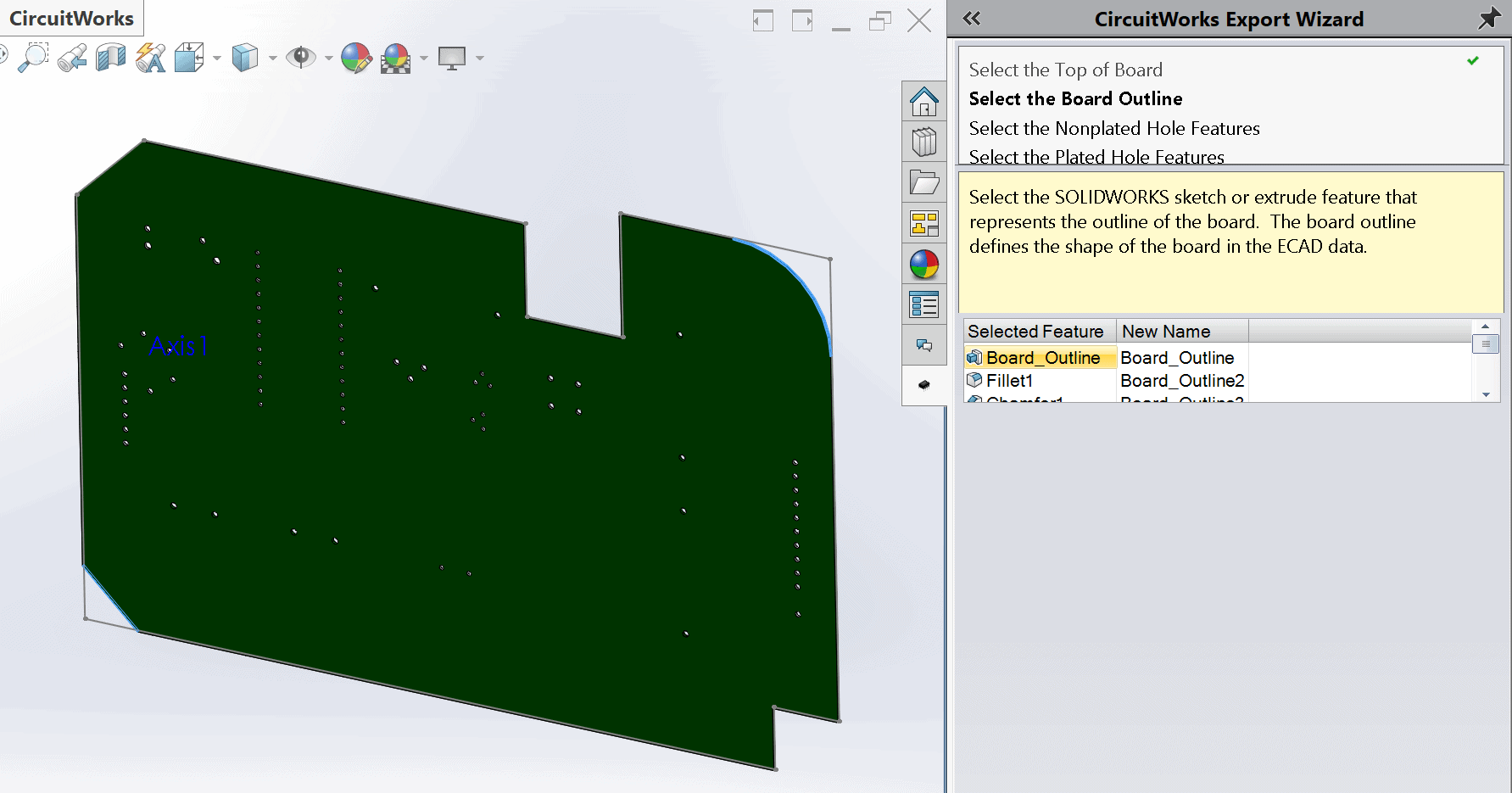 In the photo above, I selected a fillet and a chamfer feature to be converted: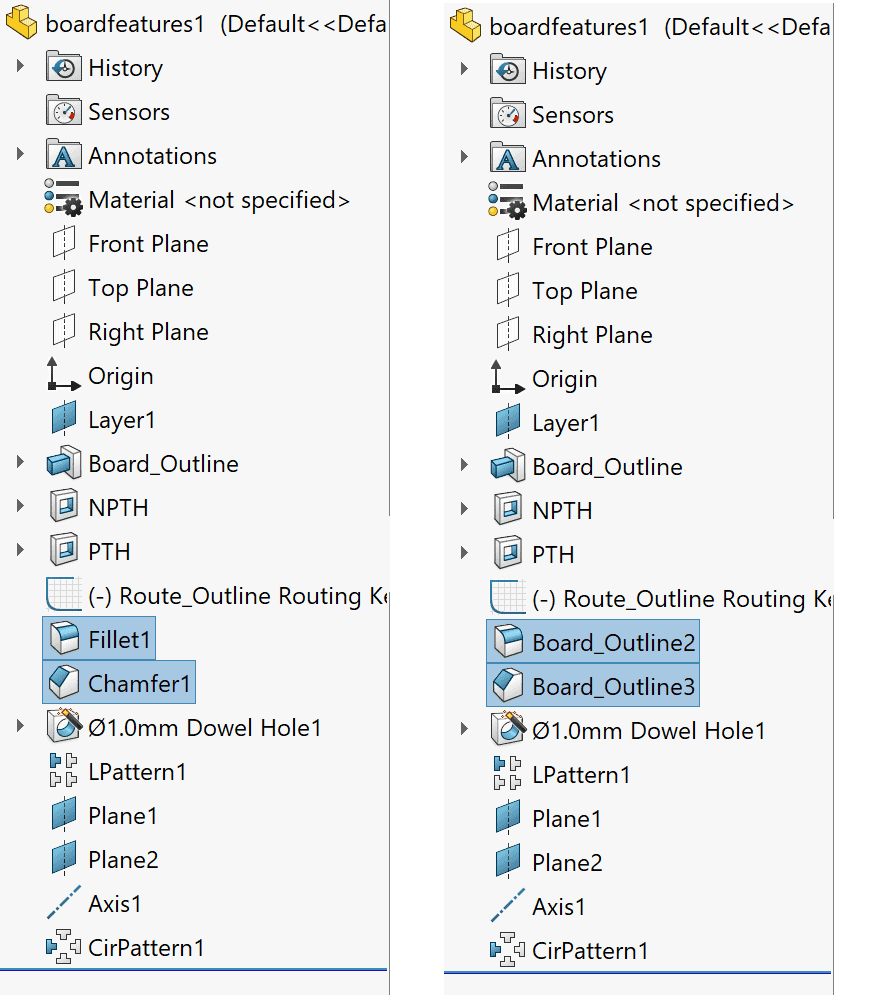 Continuing this process of defining the board, when we complete the export to CircuitWorks we can see the following results: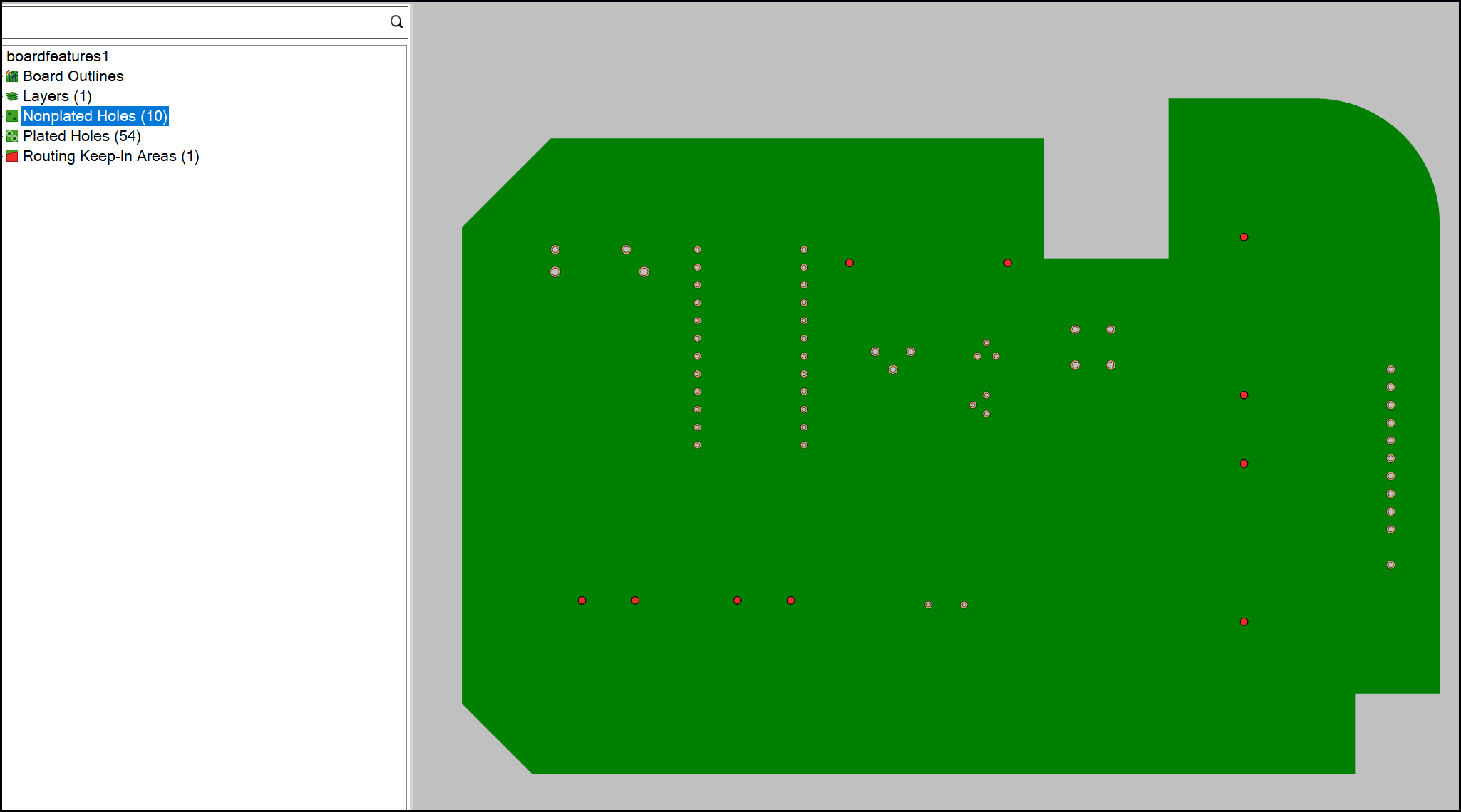 As we can see, the exported board now has CircuitWorks features that were driven from SOLIDWORKS part model features.
I hope this part of the What's New series gives you a better understanding of the new features and functions of SOLIDWORKS 2018. Please check back to the CATI Blog as the CATI Application Engineers will continue to break down many of the new items in SOLIDWORKS 2018. All of these articles will be stored in the category of "SOLIDWORKS What's New." You can also learn more about SOLIDWORKS 2018 by clicking on the image below to register for one of CATI's Design Innovation Summits.
Brian Do
CATI Electrical Product Specialist

https://www.cati.com/events/descriptions/cati-design-innovation-summit