SOLIDWORKS 2018 What's New – Creating Normal Cuts – #SW2018
SOLIDWORKS has always had the Normal Cut check box when creating a Cut-Extrude in a sheet metal part. But this option is limited to individual extruded cut features. So, what if you get a part that does not already have the cut feature? New in SOLIDWORKS 2018 is the Normal Cut tool. This allows you to normalize all non-normal side walls in sheet metal parts. Normal Cut is a very simple and easy to use tool that creates a normal cut feature that is independent from whatever feature was used to cut out the material. All you have to do is select the faces that you want to be normal to your sheet metal part. So, you do not pick the top or bottom faces, but the side wall faces themselves. Let me show you a quick example that lets you see the new SOLIDWORKS 2018 tool in action. I will use the CATI logo part. I exaggerated the middle cut out to demonstrate the new Normal Cut tool. As you can see, the cut in the middle of the part has non-normal side walls.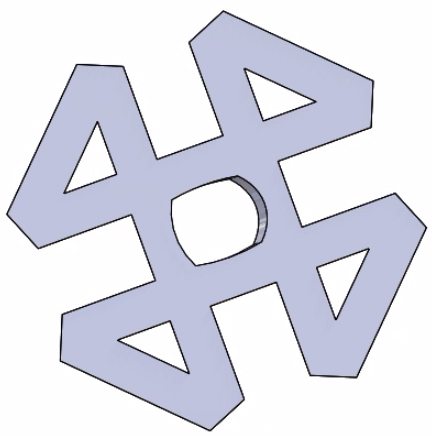 Click the Normal Cut button, available on the Sheet Metal toolbar or Insert > Sheet Metal > Normal Cut.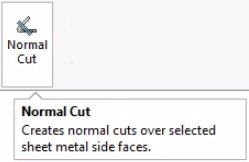 In the Normal Cut PropertyManager, under Faces For Normal Cut, select Auto Propagation.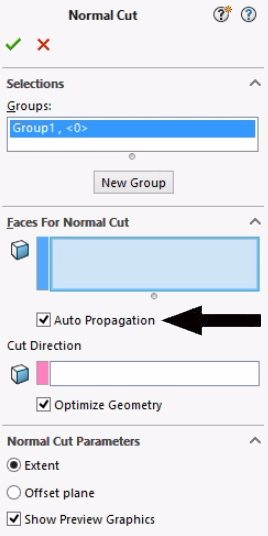 In the graphics area, select the face of the cut.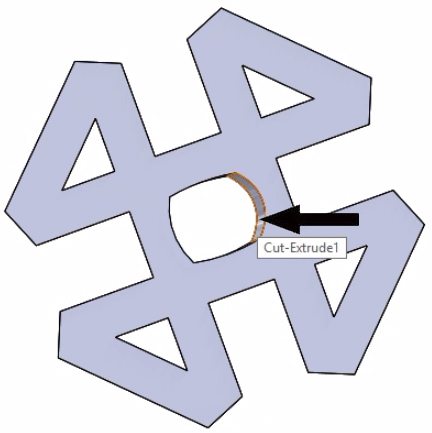 SOLIDWORKS 2018 selects all of the faces of the cut.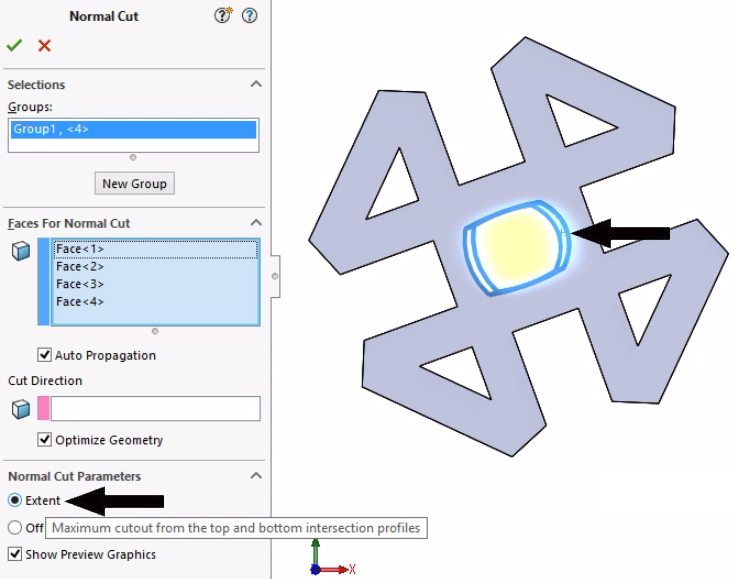 In the Normal Cut PropertyManager, under Normal Cut Parameters, select Extent. With Extent, the maximum amount of geometry is cut based on the outline at the top and bottom face. Click the green OK check mark, and the faces of the cut are now normal to the top and bottom faces of the part.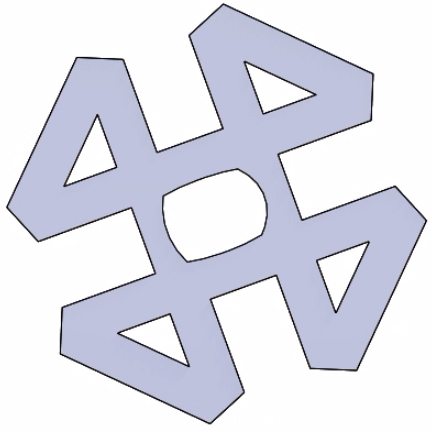 I hope this part of the What's New series gives you a better understanding of the new features and functions of SOLIDWORKS 2018. Please check back to the CATI Blog as the CATI Application Engineers will continue to break down many of the new items in SOLIDWORKS 2018. All of these articles will be stored in the category of "SOLIDWORKS What's New." You can also learn more about SOLIDWORKS 2018 by clicking on the image below to register for one of CATI's Design Innovation Summits.
Neil Bucalo
CATI Support Engineer
www.cati.com