SOLIDWORKS 2018 What's New – Customizing Tolerances for DimXpert – #SW2018
SOLIDWORKS 2018 What's New – Customizing Tolerances for DimXpert – #SW2018
In this article, I'd like to share with you about new functionality in SOLIDWORKS 2018 regarding the customization of tolerances for DimXpert and TolAnalyst. Now, it is possible to view and edit the general tolerance Excel file directly. Simply modify cells to the custom values desired.
To access the table, go to the installation files location:
C > Program Files > SOLIDWORKS Corp > SOLIDWORKS (X) > lang > english > general tolerances.xlsx.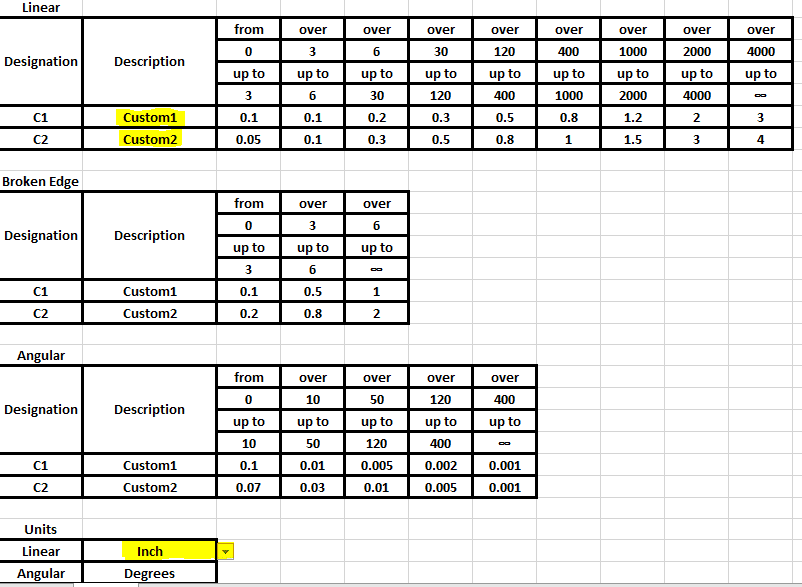 The table includes tolerance sections for Linear, Broken Edges (fillets & chamfers), and Angular dimensions. Notice under the 'Description' column, there are two Custom rows. Also note you can toggle between inch and millimeter units to have the table update automatically.
To call Custom1 or Custom2 settings, go to: Tools > Options > Document Properties > DimXpert and select General Tolerance to enable the Tolerance Class selection.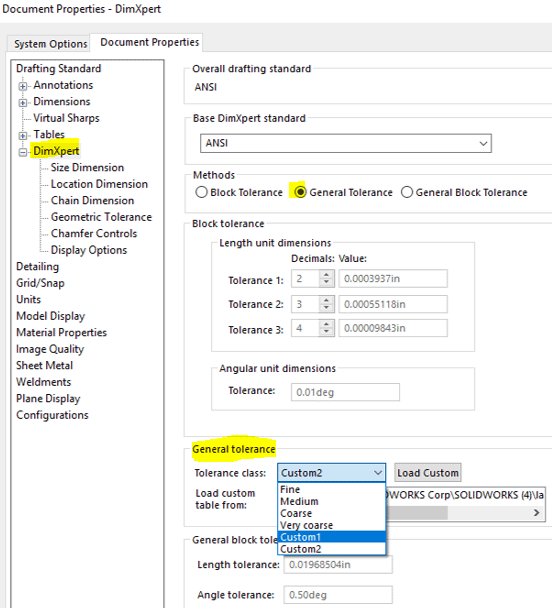 The final step is to insert the General Tolerance Table as a reference. Go to:
Insert > Tables > General Tolerance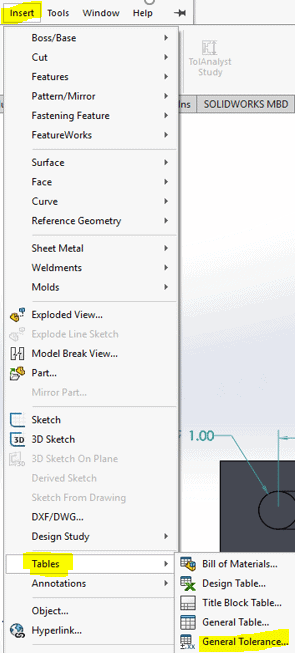 Click on the dimension of interest and select 'General' under Tolerance/Precision. We are now able to reference the dimension to the correct tolerance in the table.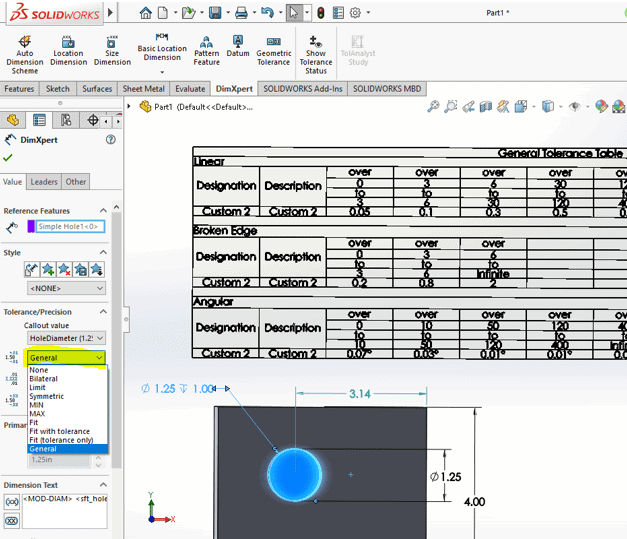 In this case, the hole diameter 1.25 and locator measurement 3.14 would have length tolerances of 0.05 and 0.1 inches respectively, according to Custom2 settings in the table.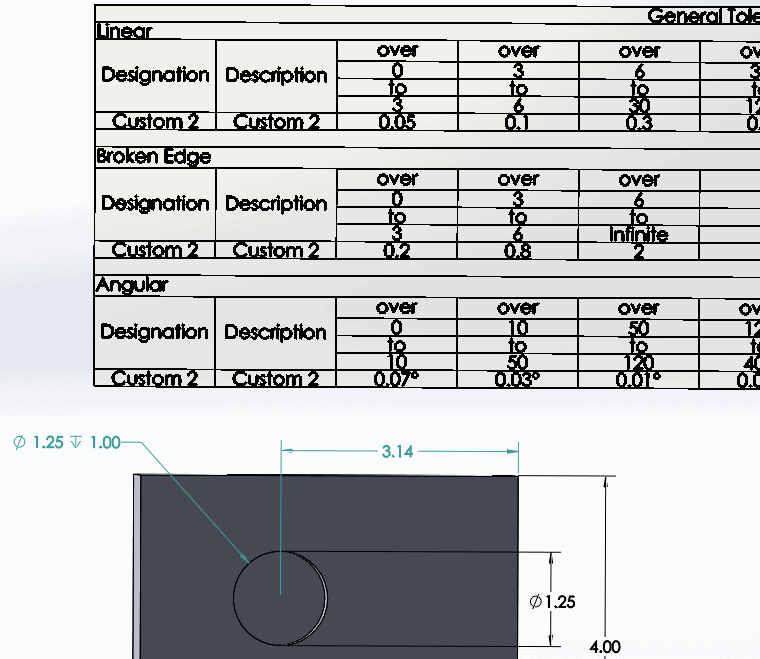 I hope this part of the What's New series gives you a better understanding of the new features and functions of SOLIDWORKS 2018. Please check back to the CATI Blog as the CATI Application Engineers will continue to break down many of the new items in SOLIDWORKS 2018. All of these articles will be stored in the category of "SOLIDWORKS What's New." You can also learn more about SOLIDWORKS 2018 by clicking on the image below to register for one of CATI's Design Innovation Summits.
James Carlin
CATI Application/Support Engineer