SOLIDWORKS 2018 What's New – Hide and Seek: Design Tree Folders – #SW2018
SOLIDWORKS 2018 What's New – Hide and Seek: Design Tree Folders – #SW2018
It is common to organize large SOLIDWORKS parts or assemblies in the Design Tree by creating folders. This is a great method; however, it can be particularly challenging when items are hidden or suppressed within those folders – there is no way to determine the 'state' of a feature, component, etc., unless each folder is opened. Obviously, this can become time consuming if there are many folders in the project.
Now, in SOLIDWORKS 2018, folder icons in the Design Tree display a unique appearance based on whether their contents are resolved, hidden, suppressed, or any combination of these. This makes things much easier and speedy to identify. See following table: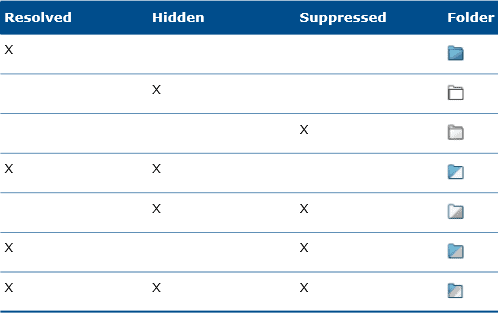 I hope this part of the What's New series gives you a better understanding of the new features and functions of SOLIDWORKS 2018. Please check back to the CATI Blog as the CATI Application Engineers will continue to break down many of the new items in SOLIDWORKS 2018. All of these articles will be stored in the category of "SOLIDWORKS What's New." You can also learn more about SOLIDWORKS 2018 by clicking on the image below to register for one of CATI's Design Innovation Summits.
James Carlin
CATI Application/Support Engineer