SOLIDWORKS 2018 What's New – Show last open times - #SW2018
SOLIDWORKS 2018 What's New – Show last open times – #SW2018
SOLIDWORKS 2018 will now allow you to view the last open time of files. You can see this when hovering over a file in the Open dialog in SOLIDWORKS, or within Windows Explorer. This will work only for files that have been opened and saved in SOLIDWORKS 2018 or newer.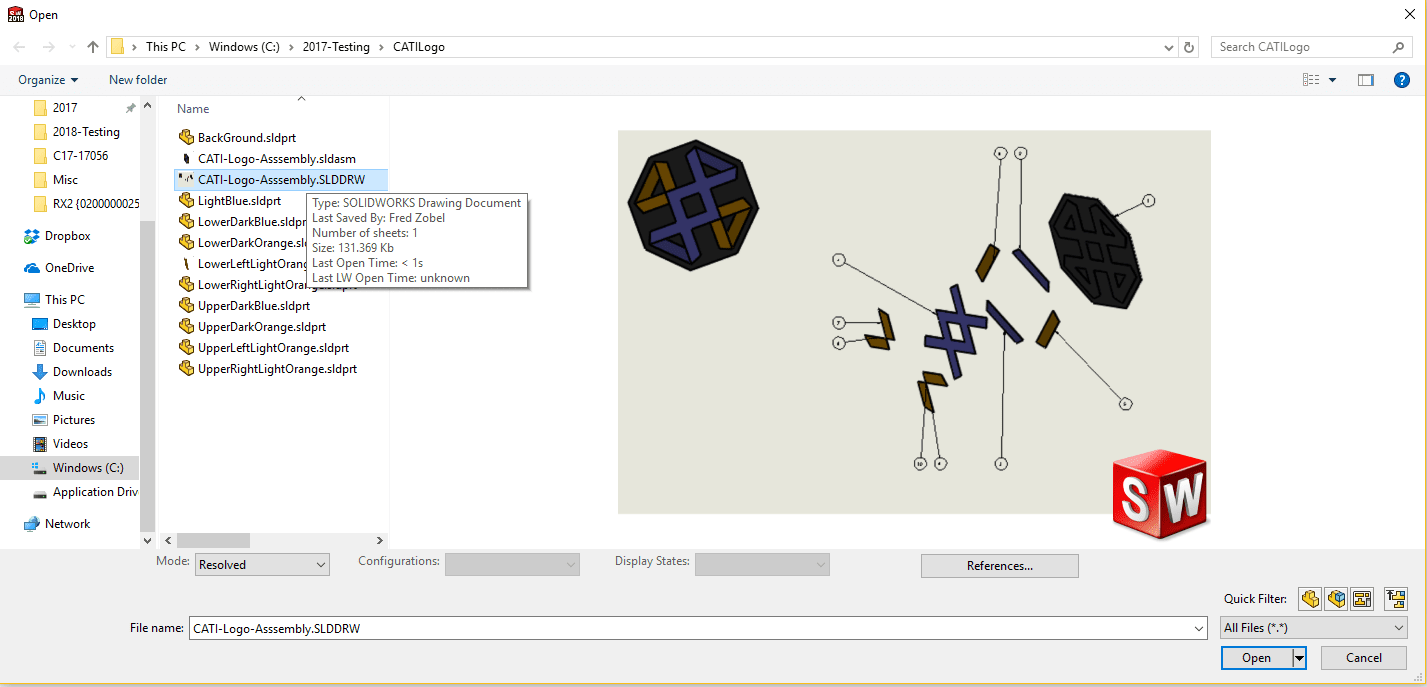 In addition to seeing the data when mousing over a file name, you can also add a column in Windows Explorer to show this information. You can right click on a column header and go to 'More'. Then you can select 'SW Open Time'.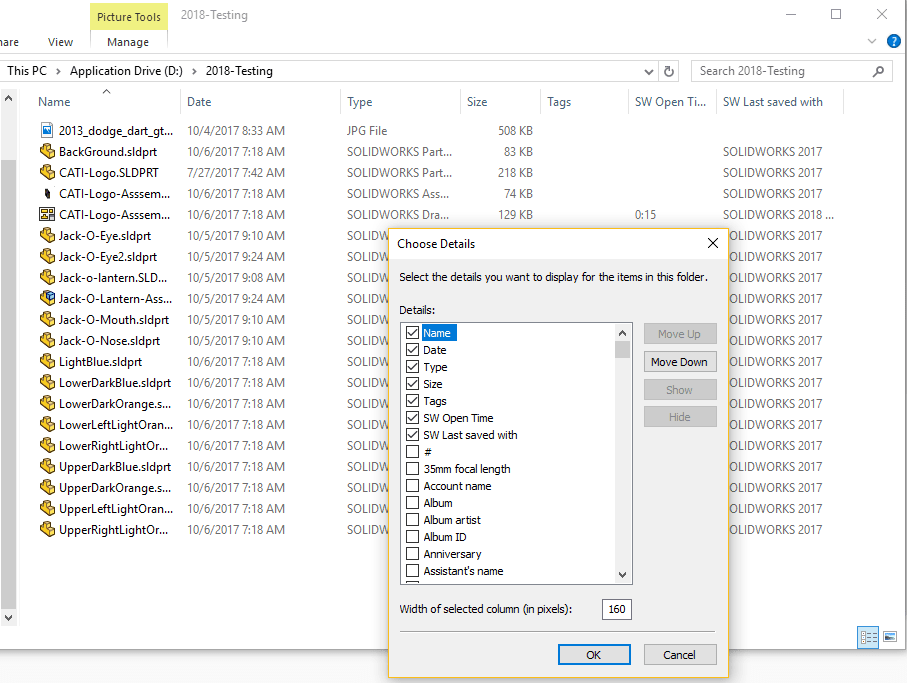 I hope this part of the What's New series gives you a better understanding of the new features and functions of SOLIDWORKS 2018. Please check back to the CATI Blog as the CATI Application Engineers will continue to break down many of the new items in SOLIDWORKS 2018. All of these articles will be stored in the category of "SOLIDWORKS What's New." You can also learn more about SOLIDWORKS 2018 by clicking on the image below to register for one of CATI's Design Innovation Summits.
Fred Zobel
SR. Support Engineer
www.cati.com