SOLIDWORKS 2018 What's New – SOLIDWORKS Composer – #SW2018
SOLIDWORKS 2018 What's New – SOLIDWORKS Composer – #SW2018
SOLIDWORKS Composer 2018 has some great enhancements which makes this year's version much more powerful than years past. Let's start with the new Property section for measurement Labels. This new setting allows users to manage the display of measurement labels. It contains two new properties, Label Orientation and Label Position: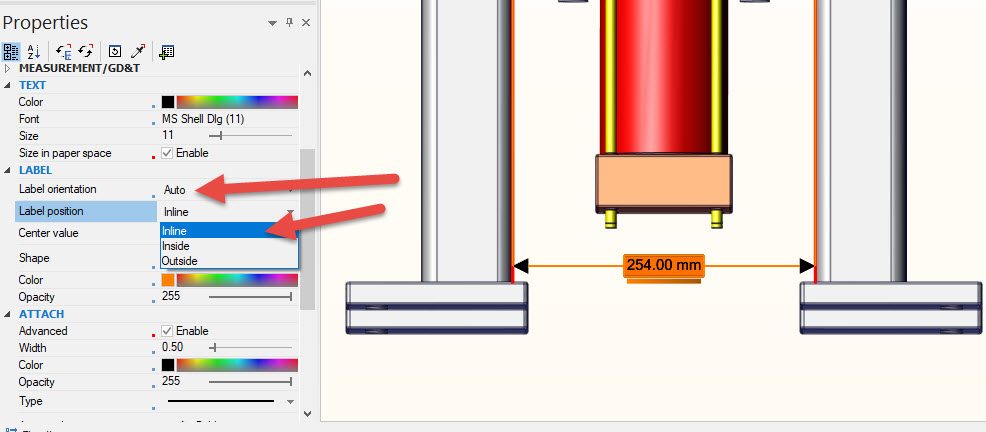 When this Label Orientation is set to Auto, you can see in the above image that you also get to choose up to three different Positions for this label. In the below image, you can see that when this Label Orientation is set to Horizontal, you do not get this extra setting: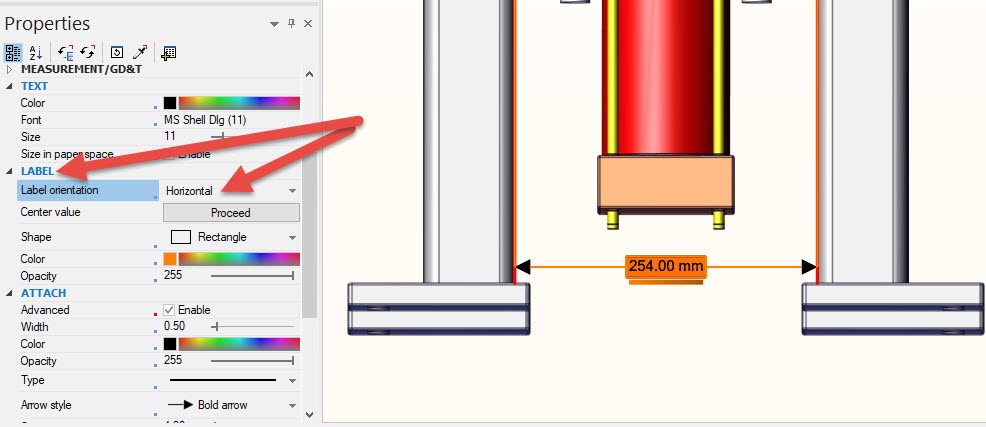 Another behind the scenes addition is a new padding capability for measurements. This ensures that when the label orientation is set to Auto, if a measurement text value overlaps the leader line when you its shape to None, some padding will be applied around this value to keep it legible and easy to read: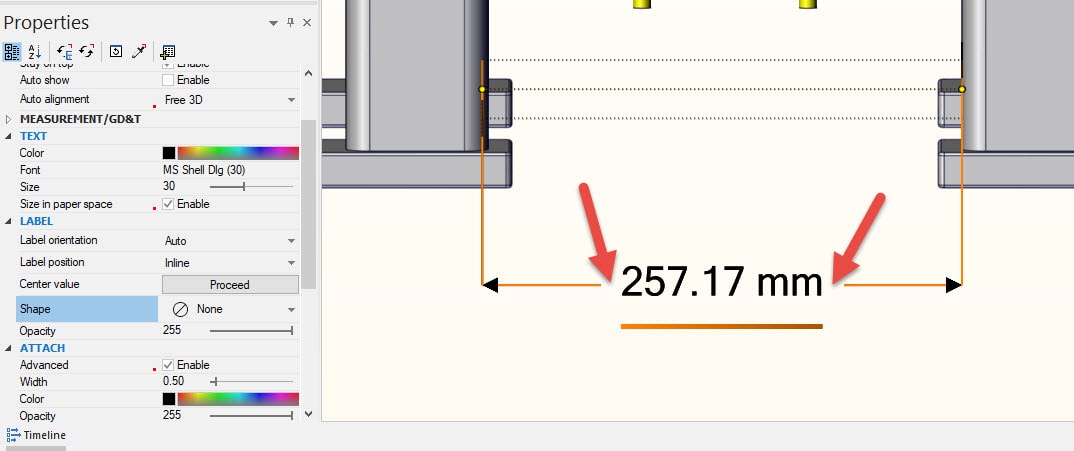 This 2018 release of SOLIDWORKS Composer now supports the Import of native Pro/E Creo 3.0 files. This adds in our ability to work with more native file types when creating your documents and animations in Composer.
Finally there is a new document property when you save SMG files. This new Write Outlines setting will save outlines along with the 3D Model. So, whenever the model is opened, or if you should change to a render mode that uses outlines, these outlines are loaded immediately. This removes the time constraint of having to compute them each time they need to be loaded.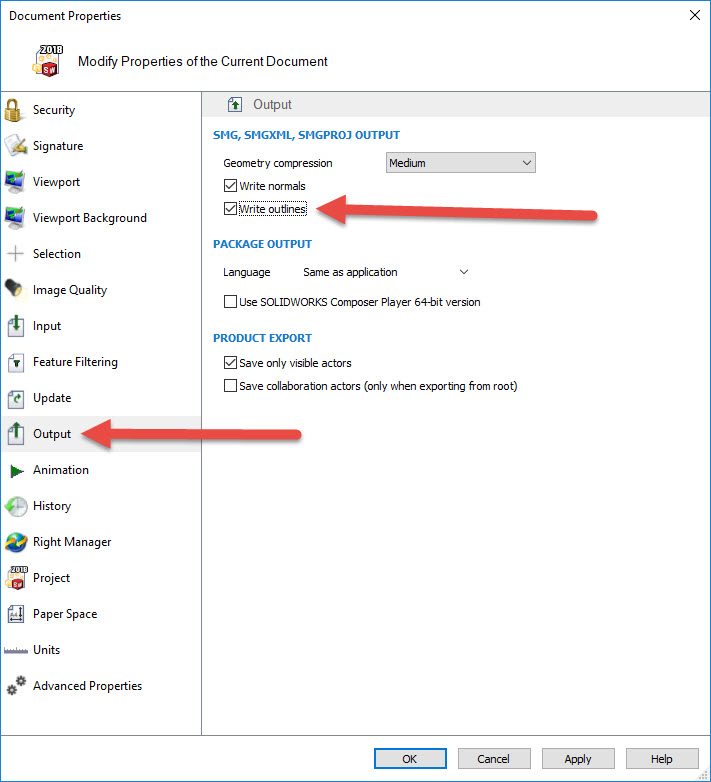 I hope this part of the What's New series gives you a better understanding of the new features and functions of SOLIDWORKS 2018. Please check back to the CATI Blog as the CATI Application Engineers will continue to break down many of the new items in SOLIDWORKS 2018. All of these articles will be stored in the category of "SOLIDWORKS What's New." You can also learn more about SOLIDWORKS 2018 by clicking on the image below to register for one of CATI's Design Innovation Summits.
Brian Reel
CATI Field Technical Services Manager