SOLIDWORKS 2018 What's New – SOLIDWORKS Electrical Natural sort options for marks – #SW2018
SOLIDWORKS 2018 What's New – SOLIDWORKS Electrical Natural sort options for marks – #SW2018
In SOLIDWORKS Electrical 2018, we continued our development in controlling how we create marks for components. With the natural sort options for marks, our projects can view components and adhere our marks in an intelligent manner.
We can access the options for the natural mark sorting by going to Configurations > Project > Mark: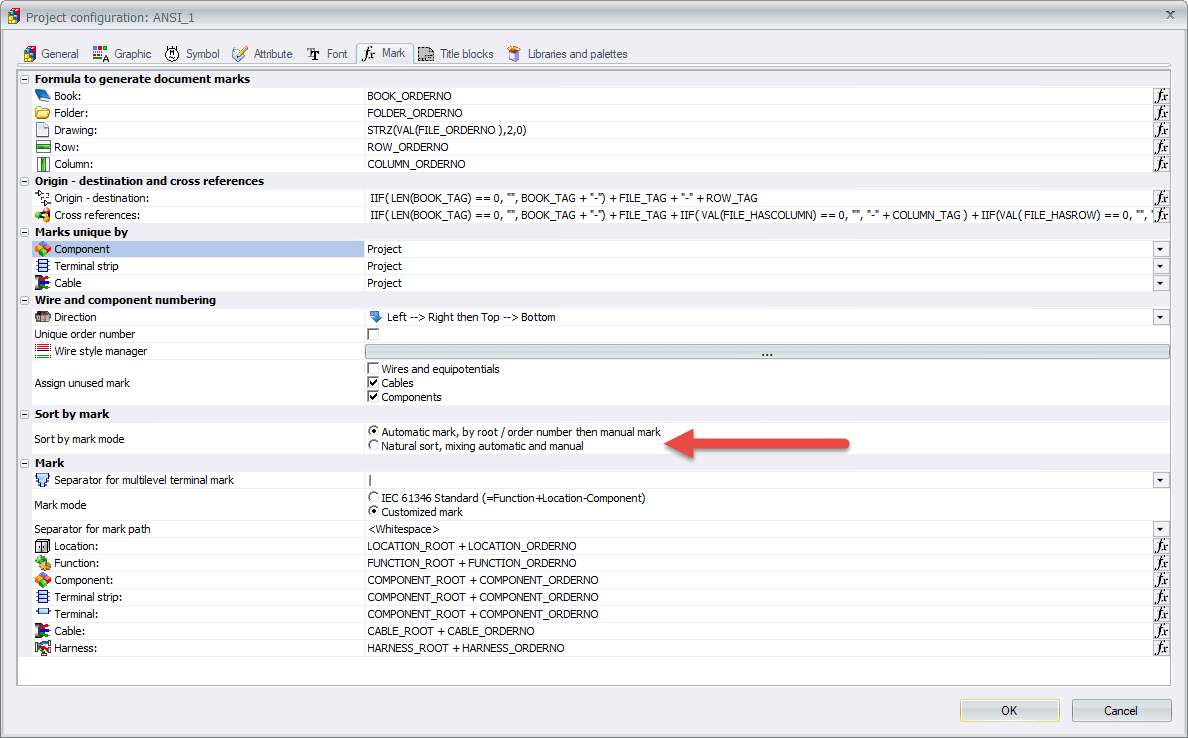 Sort by Mark mode provides control over all lists of marks in the project. This recognition of marks will understand when we have components that are labeled in string orders and place them correctly. For example if we have a component marked PART2 will intelligently now place PART2 above PART11, recognizing 'eleven' instead of 'one-one'.
I hope this part of the What's New series gives you a better understanding of the new features and functions of SOLIDWORKS 2018. Please check back to the CATI Blog as the CATI Application Engineers will continue to break down many of the new items in SOLIDWORKS 2018. All of these articles will be stored in the category of "SOLIDWORKS What's New." You can also learn more about SOLIDWORKS 2018 by clicking on the image below to register for one of CATI's Design Innovation Summits.
Brian Do
Electrical Product Specialist