SOLIDWORKS 2018 What's New – SOLIDWORKS Inspection Add-in – #SW2018
SOLIDWORKS 2018 What's New – SOLIDWORKS Inspection Add-in – #SW2018
SOLIDWORKS Inspection 2018 Add-in can now create complete Inspection Reports from a part (.sldprt) or assembly (.sldasm) model file.
Let's take a look at the difference. SOLIDWORKS 2017 on the left and 2018 on the right. Notice in 2017. SOLIDWORKS Inspection Add-in is on, but no CommandManager Tab. However in 2018, add-in is on and CommandManager Tab is available.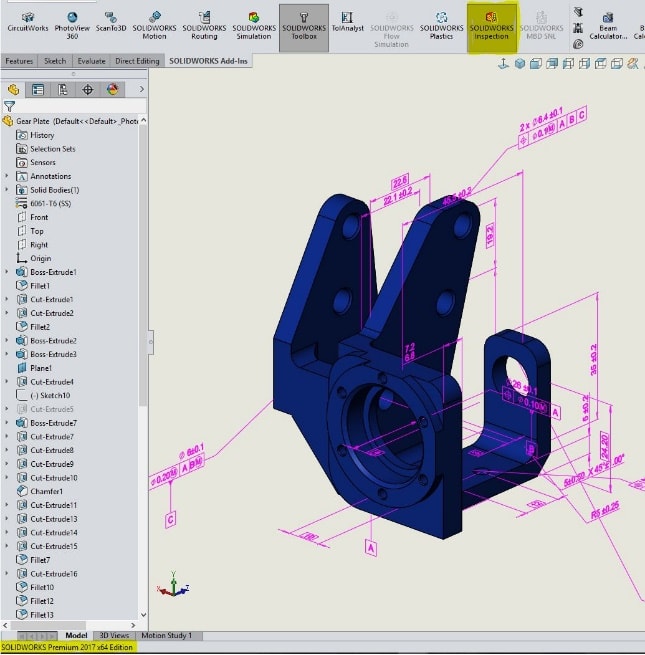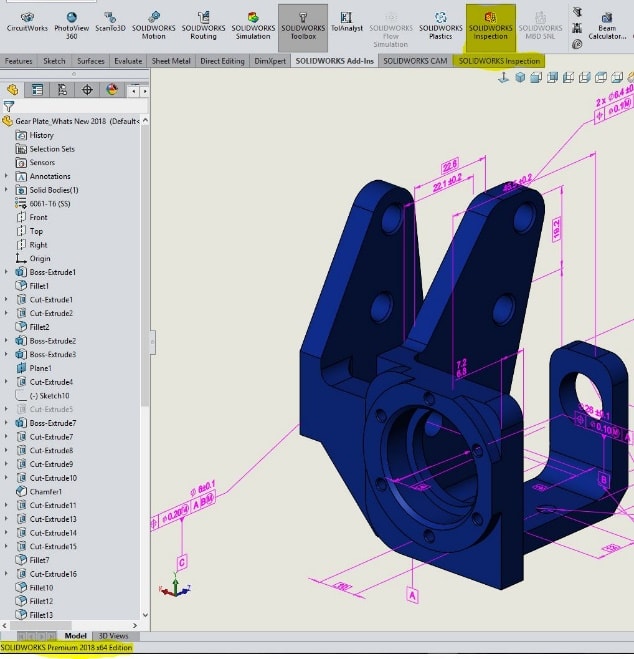 When you open a SOLIDWORKS part or assembly that contains 3D annotations or Product
and Manufacturing Information (PMI), you can create a new inspection project and extract
all the information for the inspection checklist.
Let's create an inspection report. Click New Inspection Project and select a template to make it the active template for project settings.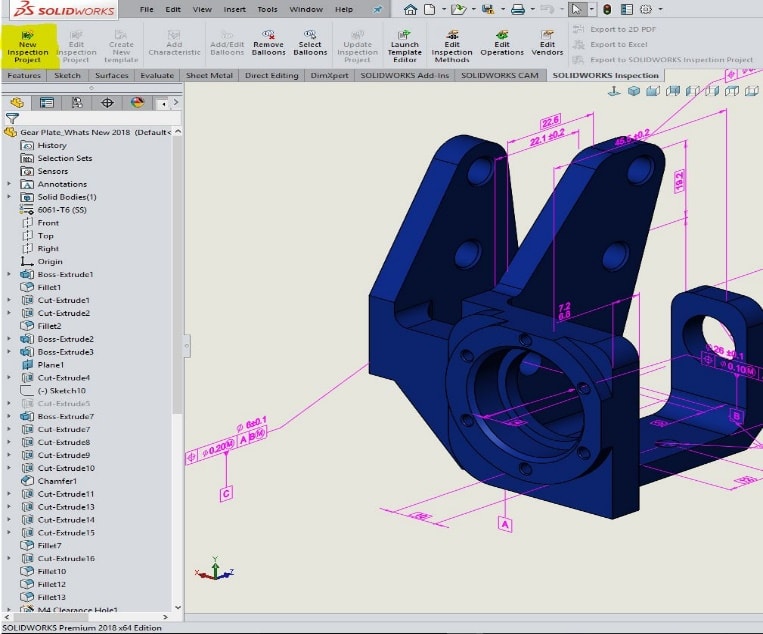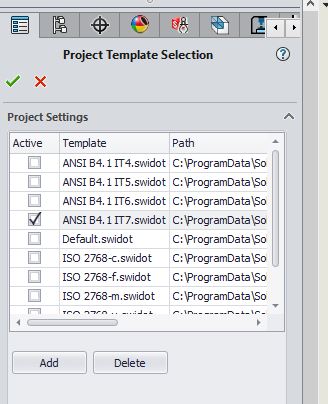 Click Part Name under Properties and select Description and click ok. Repeat the procedure to link the other inspection report properties. Click the next button.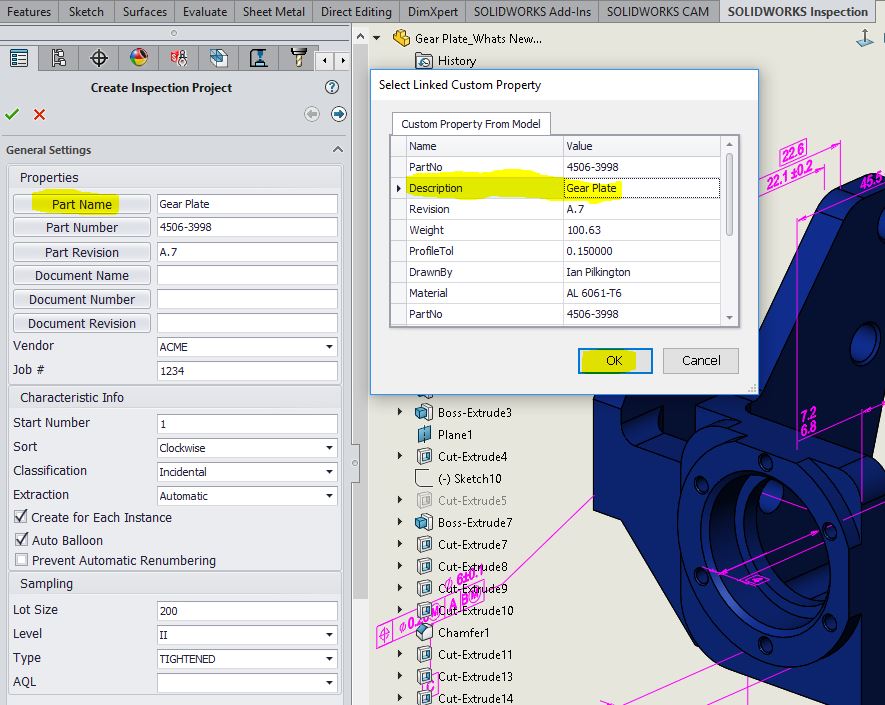 The Extraction Settings page allows you to specify what you would like in the characteristics extraction. You can include or exclude Dimensions, Notes, GD&Ts, and Hole Callouts.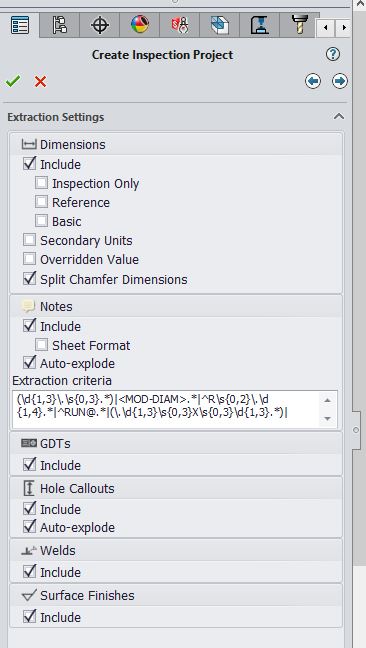 Hit the green check mark.
SOLIDWORKS Inspection then adds the balloons to the PMI. Quality inspectors can then refer to the inspection spreadsheet and the 3D model to understand which characteristics to inspect.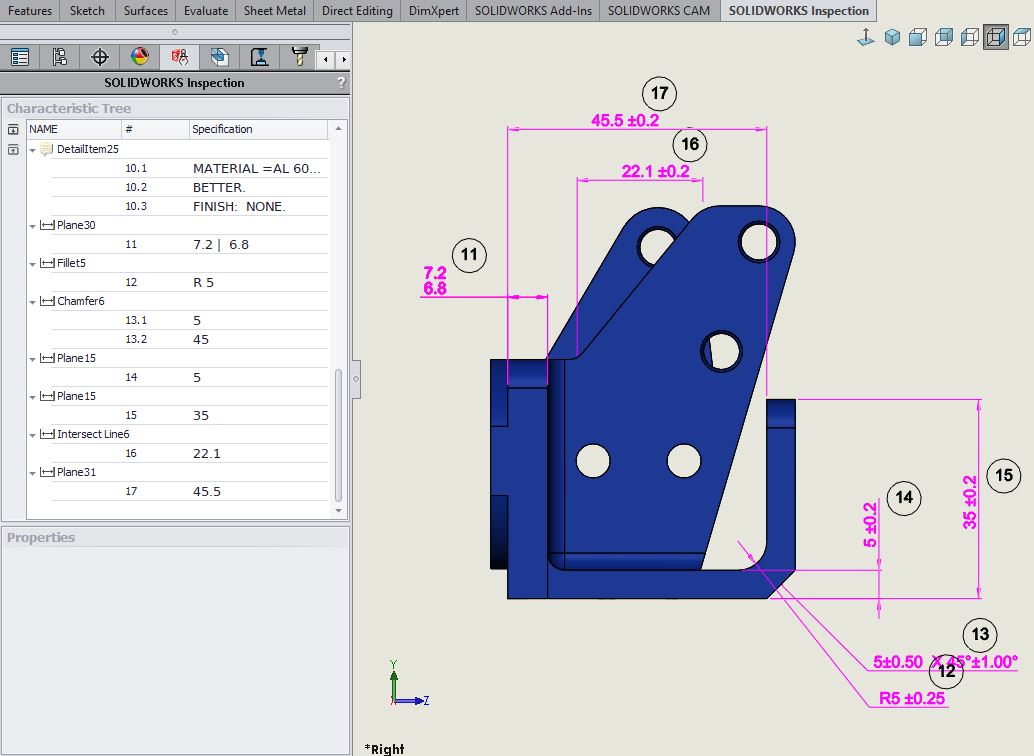 The Inspection characteristics are listed in the Characteristic Tree. You can modify the properties of a characteristic to include additional information such as Operation, Classification, and Method of Inspection. Additionally, you can reorder them.
Once all of the characteristics in the model have been captured, the model can be exported for use in the inspection process. You can export to Microsoft Excel, 2D PDF, 3D PDF (if SOLIDWORKS MBD is available) and eDrawings.
SOLIDWORKS PDM integration is included in the SOLIDWORKS Inspection add-in. SOLIDWORKS PDM integration helps you manage and centralize the storage of your Inspection projects as well as the files and reports related to them.
I hope this part of the What's New series gives you a better understanding of the new features and functions of SOLIDWORKS 2018. Please check back to the CATI Blog as the CATI Application Engineers will continue to break down many of the new items in SOLIDWORKS 2018. All of these articles will be stored in the category of "SOLIDWORKS What's New." You can also learn more about SOLIDWORKS 2018 by clicking on the image below to register for one of CATI's Design Innovation Summits.
Roger G. Ruffin Jr.
Sr. Application Engineer