SOLIDWORKS 2018 What's New – SOLIDWORKS Inspection Standalone – #SW2018
SOLIDWORKS 2018 What's New – SOLIDWORKS Inspection Standalone – #SW2018
SOLIDWORKS Inspection Standalone 2018 introduces some fantastic new productivity enhancements.
The user interface is improved for added clarity. Menus, dialogs, and buttons are updated, more consistent, and resize properly.
You can now work directly with native 2D drawings formats, without having to convert them to TIFF or PDF first. The following formats are supported.
AutoCAD (dwg/dxf)
PTC drawing files
CATIA V5 drawing files.
Characteristic information can now be extracted instantly using the new Smart Extract feature based on predefined settings. You can find those settings under Options->Project Options->Settings.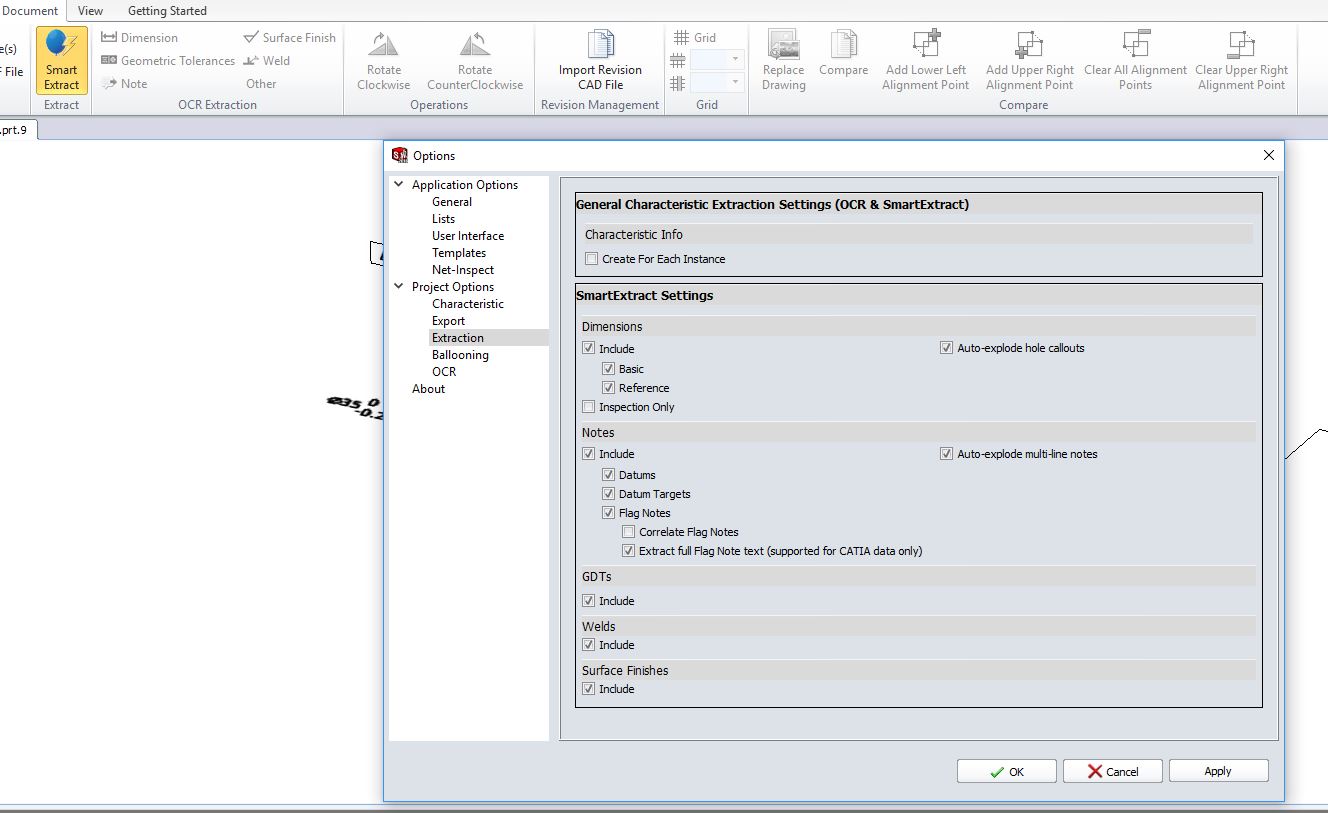 You can simply select annotations individually or box select groups, and all the critical information required to inspect your part is extracted and ballooned, making the process faster than ever!
SOLIDWORKS Inspection 2018 can now leverage existing 3D CAD files.
Available formats including:
3D XML files
PTC and Creo Parametric files
CATIA V5, CATIA Part and CATIA Product files
You can navigate between the different views of the 3D file using the navigation tree in the top right corner.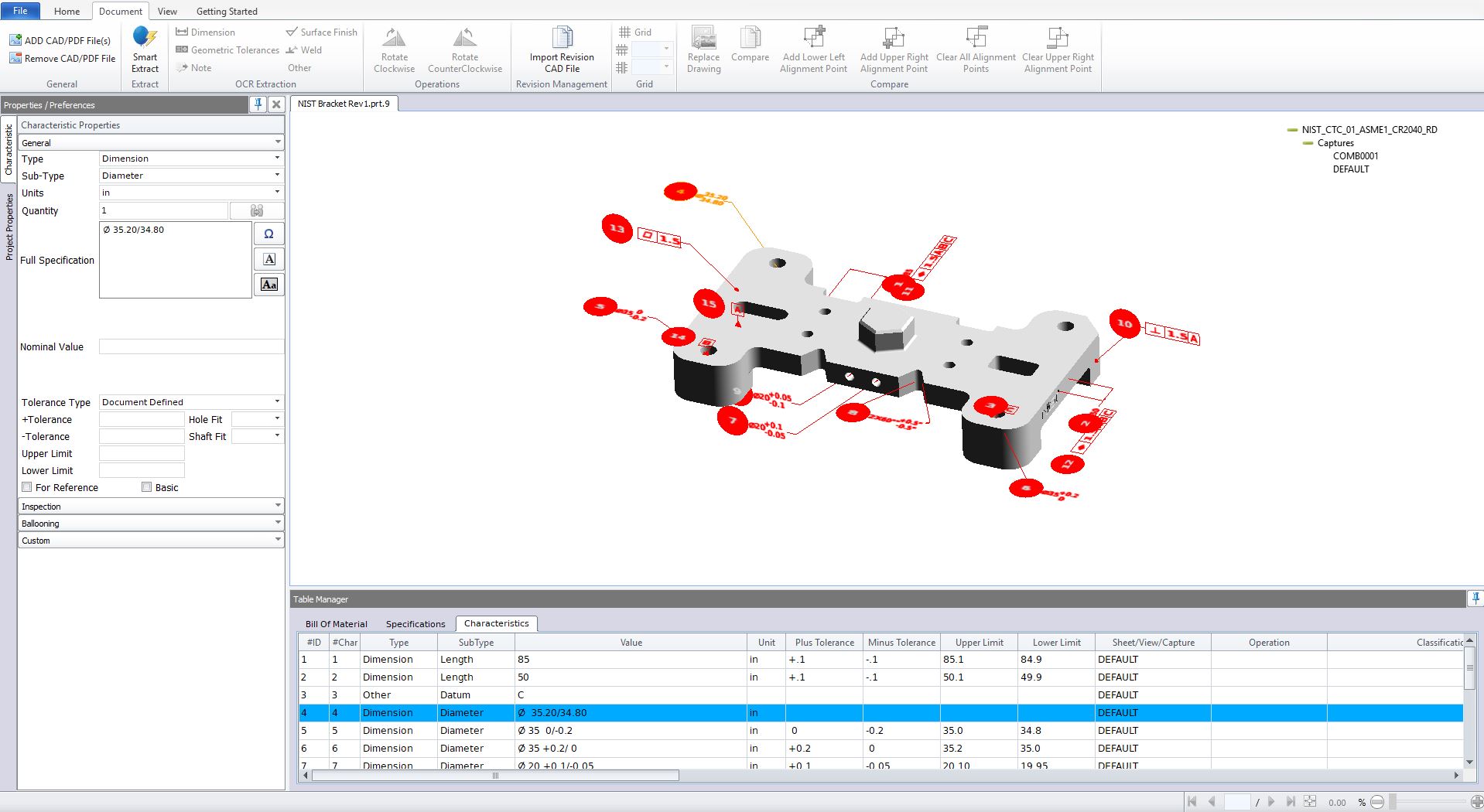 Once all the required drawing information has been captured and you're ready to produce a first article inspection report, using the new Document Snapshot feature you can include images of the complete drawing or capture specific areas.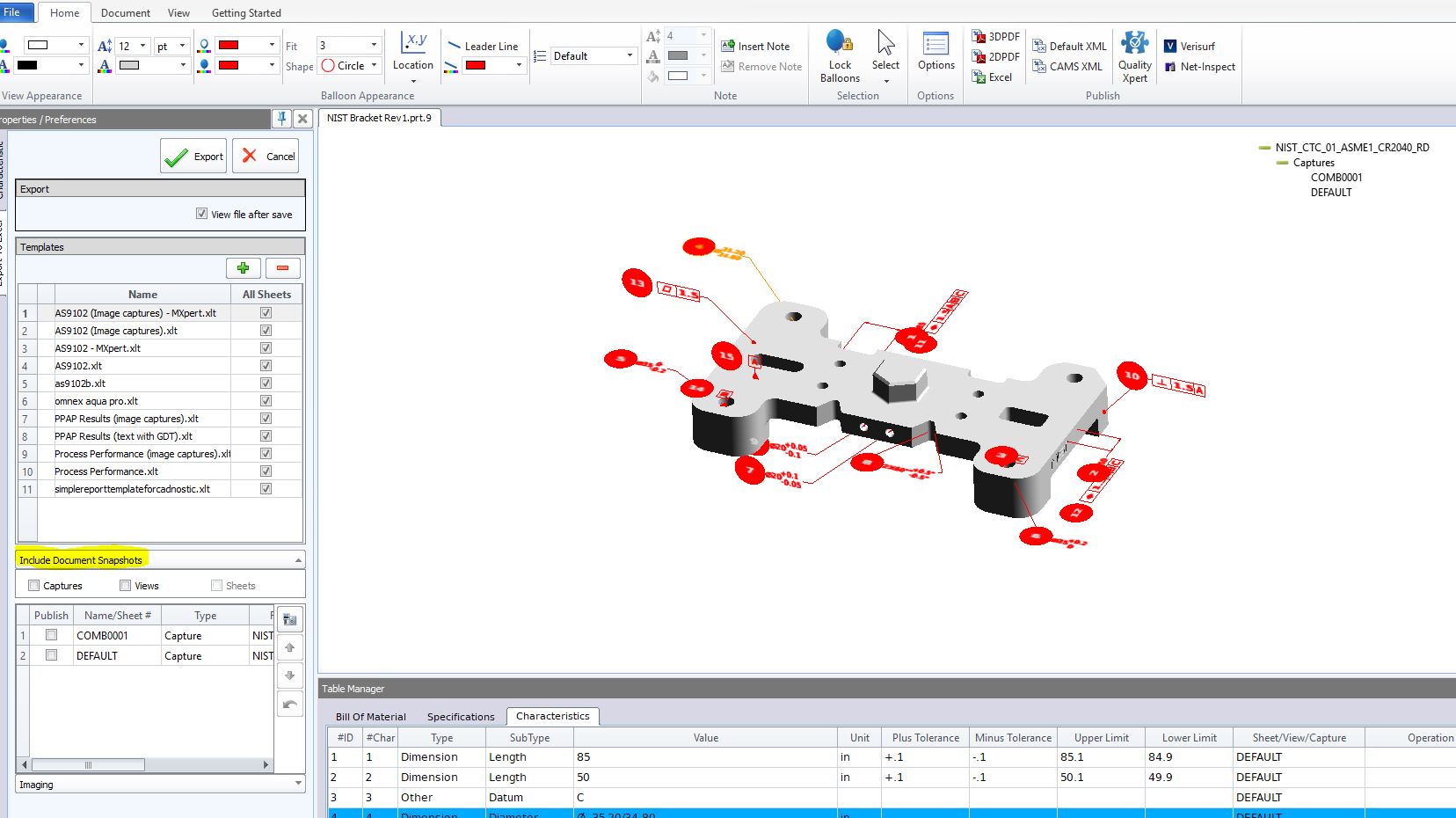 Multiple balloon numbering sequences can be now defined in a project template, enabling you to balloon individual annotations, drawing views, or drawing sheets using different numerical ranges.
You can create Balloon Sequence options under Options->Project Options->Balloon Sequence.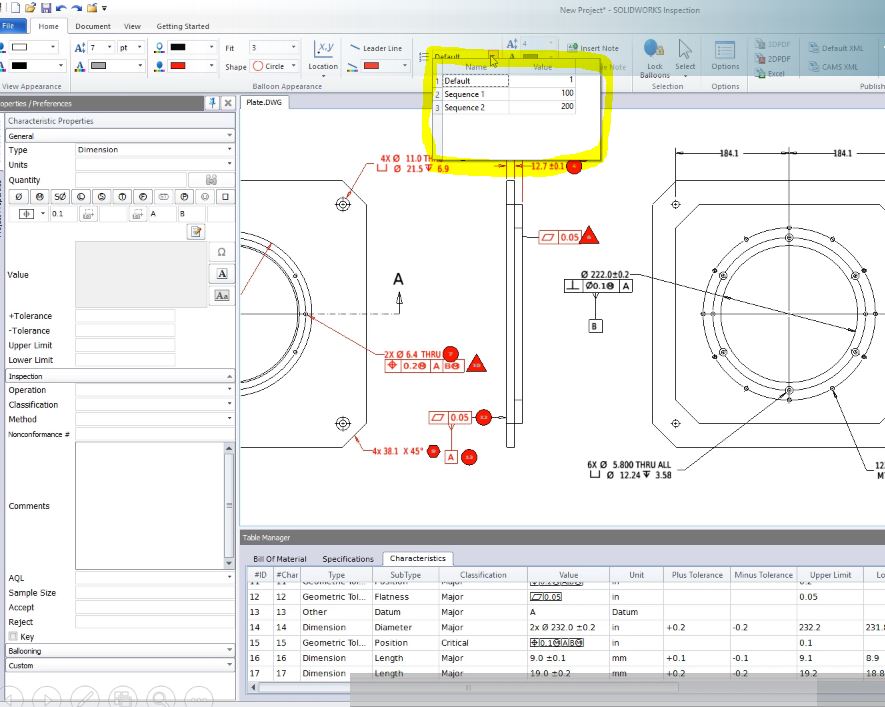 Tolerance Type can also be customizable. To access the tolerance options, on the Home tab, click Options > Project Options. To add a new tolerance, under Default Tolerances, click + at the top of the table. To rename a tab, double-click it and type the new name. Use + and – to add and remove lines in the tolerance table. You can select By Precision or By Range.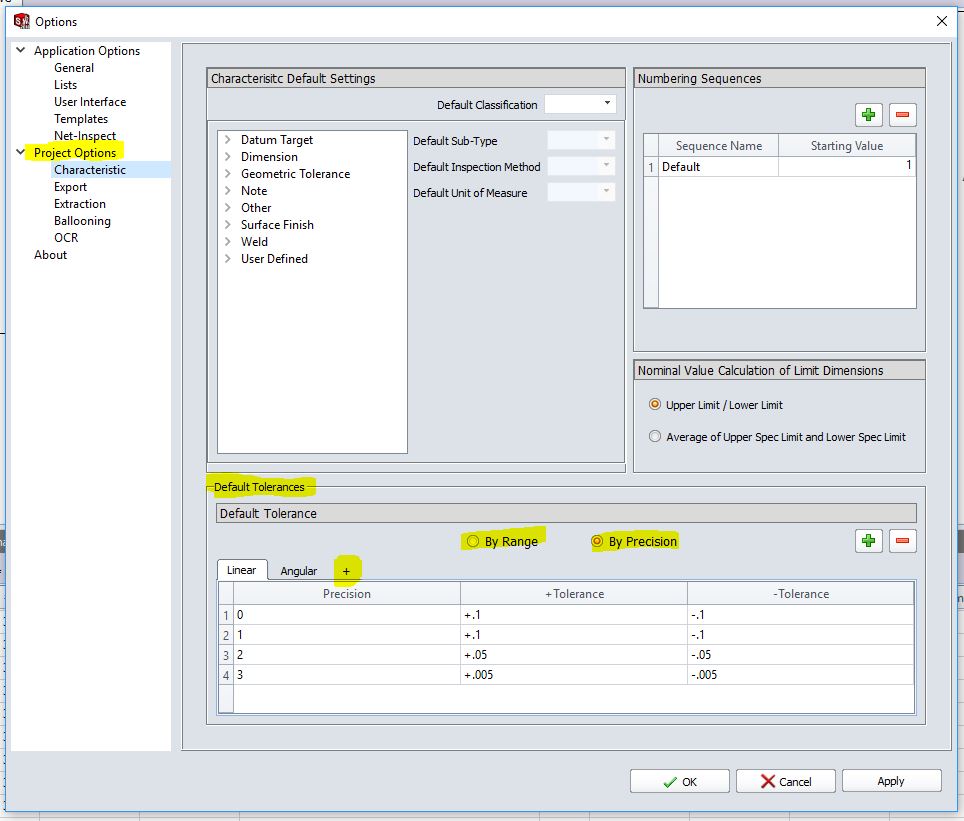 You can renumber characteristics in the Bill of Characteristics and include gaps. To renumber characteristics, on the Characteristics tab, double-click the Characteristics Number field (#4) and type the new number, in this case I choose #15. All subsequent characteristics are renumbered accordingly.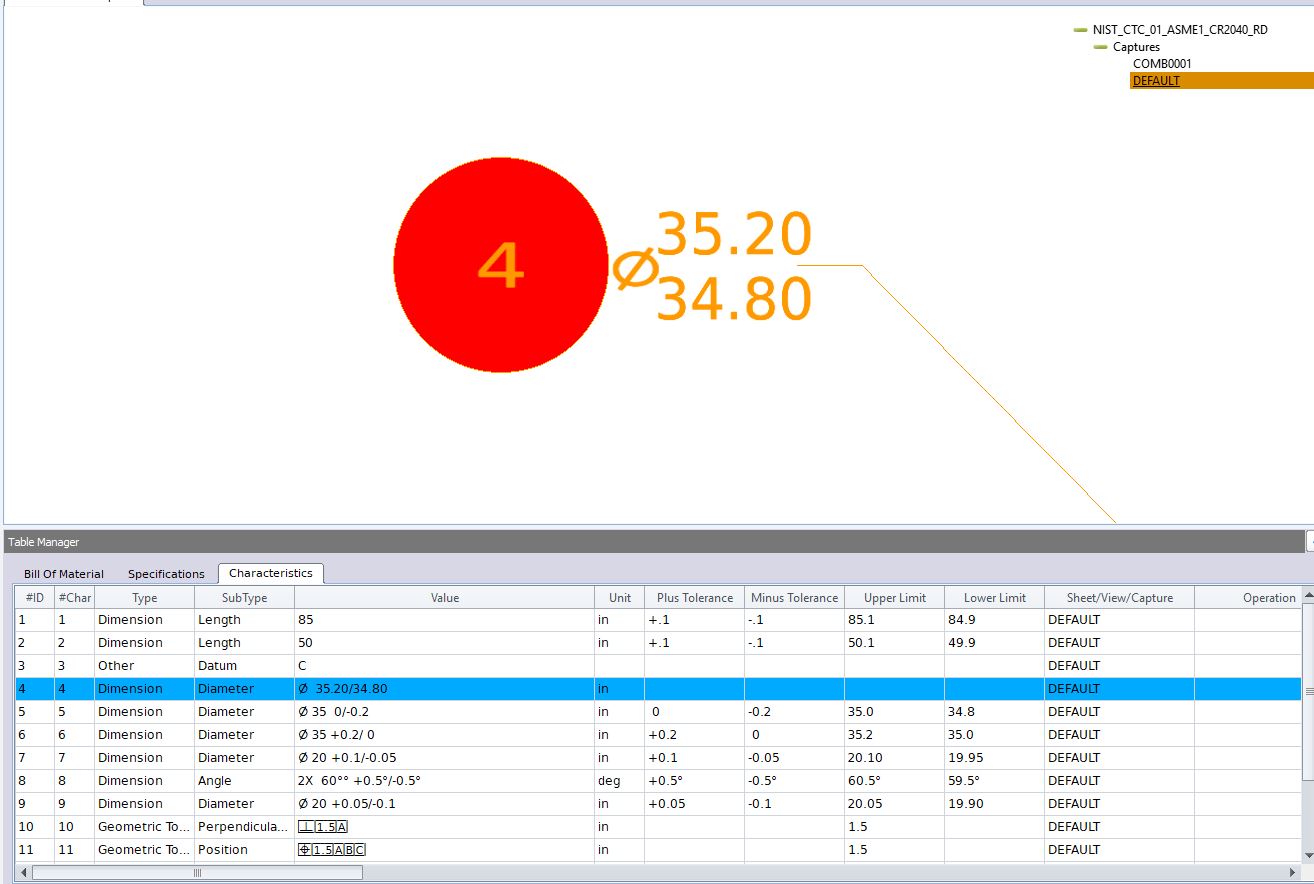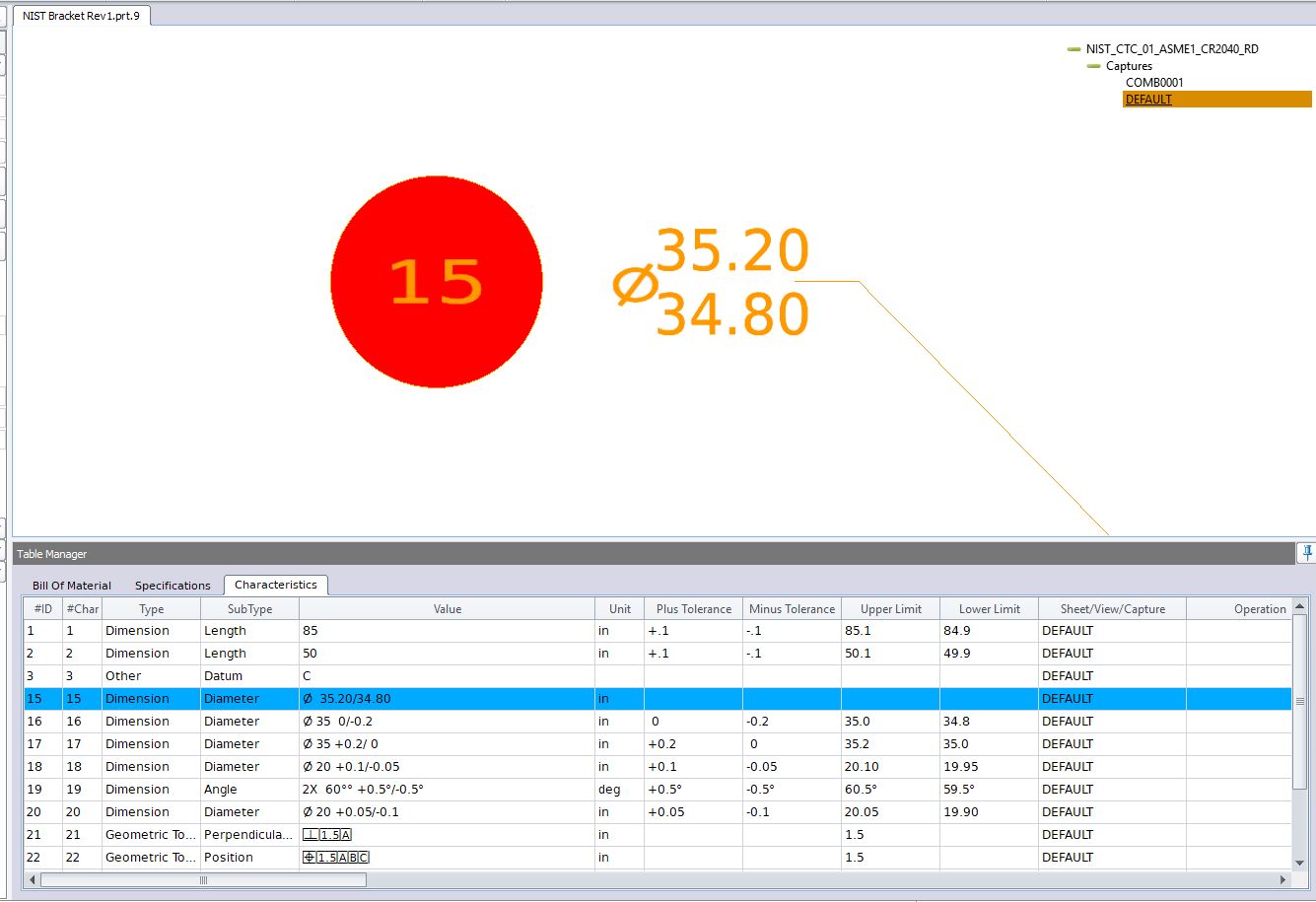 The ExtractionXpert tool improves Optical Character Recognition (OCR) readings. ExtractionXpert automatically tries different OCR settings such as Sharpen, Dilate, and Edge Enhancement. The tool uses more than 200 combinations to recommend the best settings based on the entered values.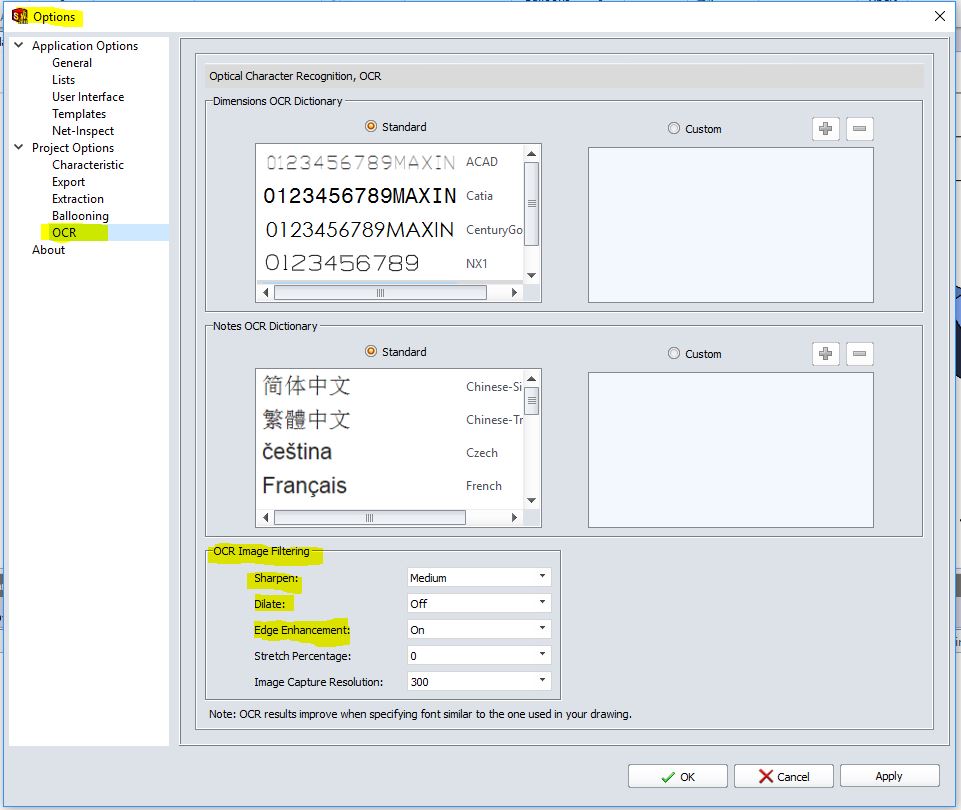 SOLIDWORKS Revision Management is a great tool to analyze between a new revision and the original.
SOLIDWORKS Inspection automatically process all of the changes or you can manually do it yourself.
After running the comparison, the characteristics table highlights modified annotations from the original model in orange, and any that have been removed, in red. While the graphics area shows the new version of the model complete with the updates to pre-existing characteristics, plus any brand new ones are displayed in green.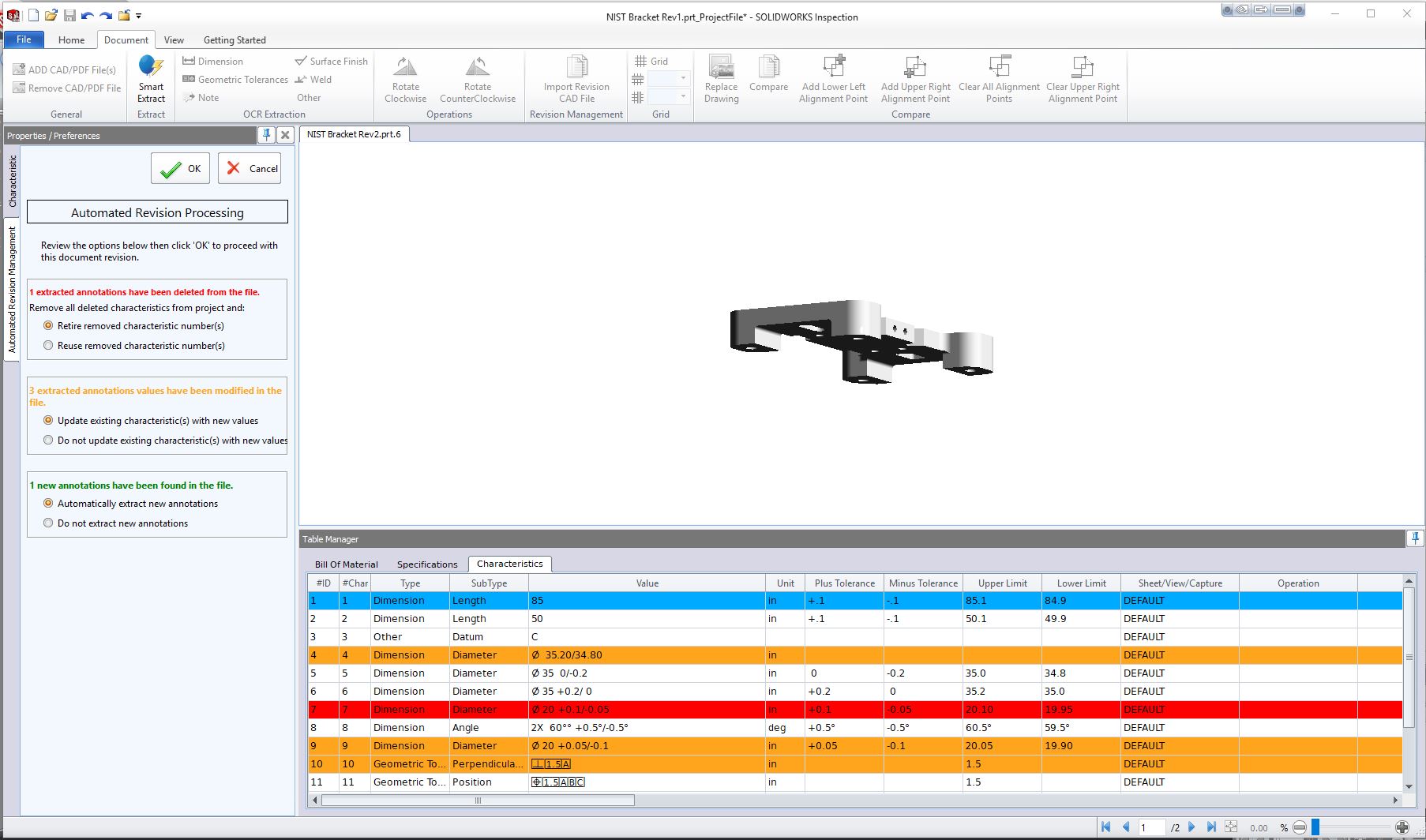 New Filters are available to help identify assigned and unassigned items when using the CMM Data Management Import.
You can ignore basic dimensions from measurements input so they are not flagged.
An enhanced Optical Character Recognition (OCR) engine improves the recognition of documents and fonts, and requires less user input.
I hope this part of the What's New series gives you a better understanding of the new features and functions of SOLIDWORKS 2018. Please check back to the CATI Blog as the CATI Application Engineers will continue to break down many of the new items in SOLIDWORKS 2018. All of these articles will be stored in the category of "SOLIDWORKS What's New." You can also learn more about SOLIDWORKS 2018 by clicking on the image below to register for one of CATI's Design Innovation Summits.
Roger G. Ruffin Jr.
Sr. Application Engineer