SOLIDWORKS 2018 What's New – Task Scheduler Supports Additional File Formats – #SW2018
SOLIDWORKS 2018 What's New – Task Scheduler Supports Additional File Formats #SW2018 #BLESSED
SOLIDWORKS 2018 Task Scheduler can import and export more file formats than ever. Check it out!


FYI, some of these file types have their own tab in task scheduler where more options for export can be selected. You just need to select "Options" after filtering to the desired file type. An example for ACIS is found below.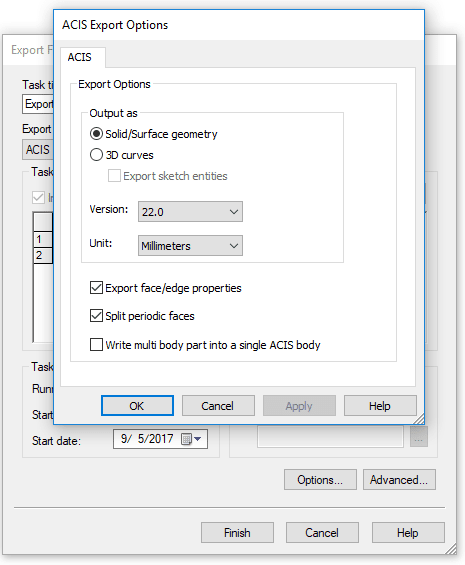 I hope this part of the What's New series gives you a better understanding of the new features and functions of SOLIDWORKS 2018. Please check back to the CATI Blog as the CATI Application Engineers will continue to break down many of the new items in SOLIDWORKS 2018. All of these articles will be stored in the category of "SOLIDWORKS What's New." You can also learn more about SOLIDWORKS 2018 by clicking on the image below to register for one of CATI's Design Innovation Summits.
Madeline Speer
Applications Engineer