SOLIDWORKS 2019 Graphics Performance Boost for Large Assemblies
When working with large assemblies in SOLIDWORKS, view manipulation is vital to the user experience. Over the years, SOLIDWORKS has worked hard to optimize view manipulation on the screen. For instance, large assembly mode will disable model edges, shadows, real view, and more. Keep reading to find out how SOLIDWORKS 2019 improved graphics performance.
The level of detail in the image above is set to fast, which removes small components during view changes. These optimizations make view manipulation fast but come at the expense of a visual appeal. When better visual quality is desired, large assembly mode can be disabled but graphics performance is sacrificed.
SOLIDWORKS 2019 changes the game. View manipulations are lightning fast even with Large Assembly Mode turned off. In a side-by-side comparison, you can see the improvement between SOLIDWORKS 2018 and SOLIDWORKS 2019. Dynamic view operations, such as zoom, pan, and rotate are dramatically faster. Users see less dropped frames, or that chunkiness when rotating large models.
More of the graphics calculations are done on the graphics card providing much better performance. In fact, SOLIDWORKS now scales with graphics card hardware allowing users to now further accelerate dynamic performance with higher-end graphics cards.
The new graphics performance boost in SOLIDWORKS 2019 provides a better user experience when working with large assemblies.
To check out the graphics performance comparison of SOLIDWORKS 2018 vs. SOLIDWORKS 2019 check out the video below.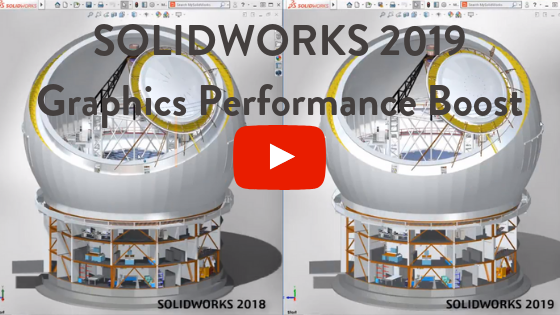 Related Articles
Get a Sneak Peek of SOLIDWORKS 2019
Uninterrupted Workflow: SOLIDWORKS 2019 User Experience Enhancements
SOLIDWORKS 2019 Weldments and Multi-Body Interference Detection
About the Author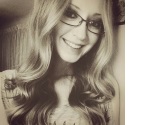 Angelle Erickson writes about how companies are using innovative technologies, such as 3D printers and SOLIDWORKS software to increase productivity, improve product development processes, and maximize business potential.