SOLIDWORKS PDM 2019 What's New – File Shortcut Menu – #SW2019
SOLIDWORKS 2019 What's New – File Shortcut Menu – #SW2019
This 2019 release of SOLIDWORKS PDM will have updates to accessibility to specific PDM functions, such as Check-In or Get Latest, throughout the vault. This blog will focus on the Right Mouse Click menu in specific tabs on the Window Explorer.
In previous versions of SOLIDWORKS PDM, the File Shortcut Menu was only available in the Windows Explorer File View. This meant that right clicking on a file that you would find in areas such as the Where Used or BOM tabs gave you limited functionality. You couldn't check these files out or move them through the workflow. To do anything with these files, one would have to navigate to their location in the vault. Aside from Where Used and BOM, this also would be an issue in the contains tab.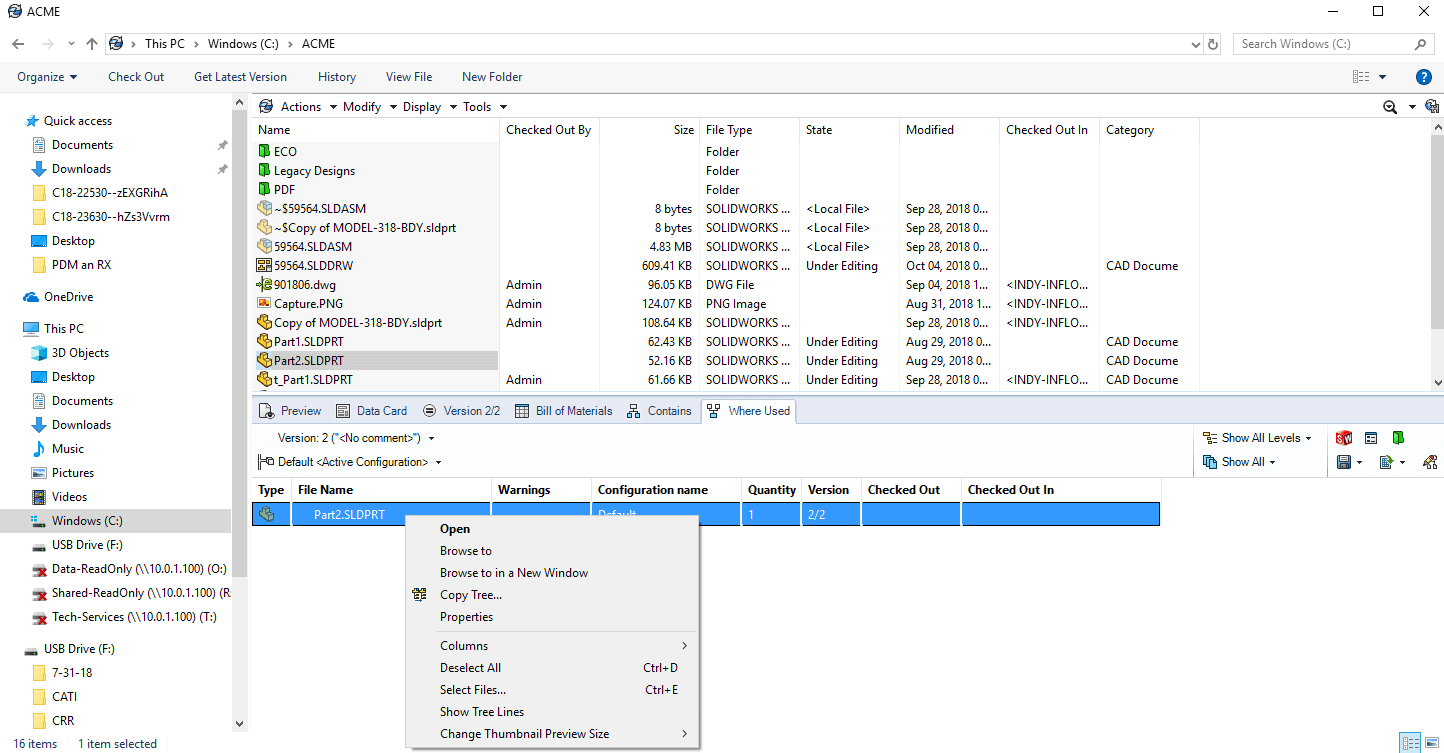 The file shortcut menu for a user now appears in the Where Used, Contains and Bill of Materials Tabs. This allows a user to perform file operations more efficiently and beefs up the functionality of those tabs. Instead of only being able to view the files in those tabs, one can now use those files straight out of the tabs. As you can see below the right click, in the Where Used tab, now provides many more options and better functionality, than in previous versions. Compare the screenshot for reference.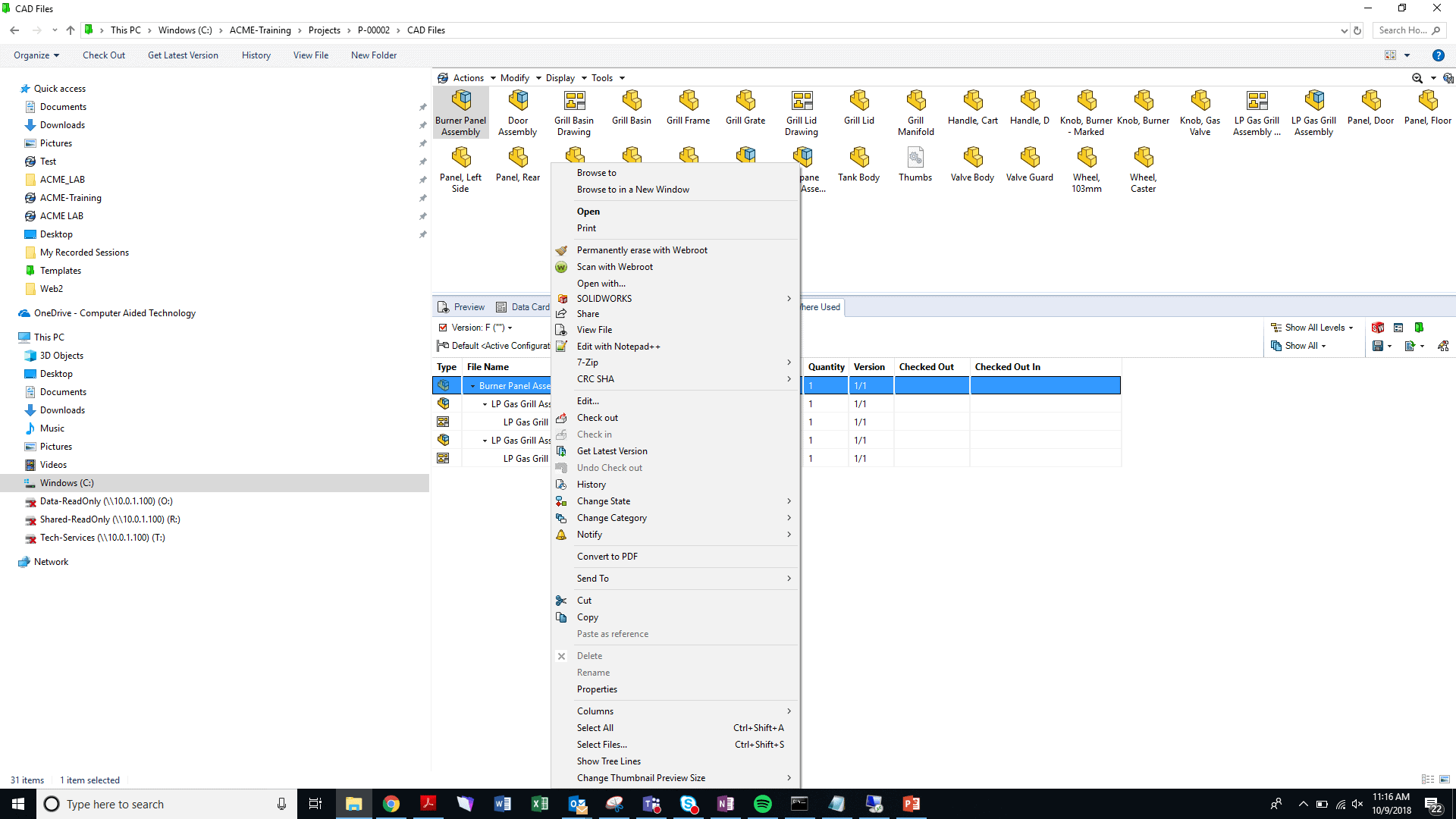 As you can see when comparing the two tabs, the 2019 File Shortcut Menu adds to what one can do using the PDM tool. It adds both functionality and ease of use to the PDM interface. It is a welcome addition to PDM 2019, and I encourage all to make the most out of it.
I hope this part of the What's New series gives you a better understanding of the new features and functions of SOLIDWORKS 2019. Please check back to the CATI Blog as the CATI Application Engineers will continue to break down many of the new items in SOLIDWORKS 2019. All these articles will be stored in the category of "SOLIDWORKS What's New."
Mitch Kulczak
PLM Support Engineer
InFlow Technology
Design Innovation Month – October 2018
What is DI MONTH?
CATI is declaring October Design Innovation MONTH. We've created a month-long series of events and activities around design innovation, especially for our customers. Attend a SOLIDWORKS 2019 event, enter our rendering contest, and learn about some cool tips and tricks at the daily online events. Plan your month at www.cati.com/design-innovation-month