SOLIDWORKS 2020 What's New – Adding Hole Callouts in Section Views
Detailing your drawings just got easier! The recent update to the Hole Callouts tool now allows you to add callouts to your Section Views, Detail Views, and Broken-out Sections. If you've ever tried to add a hole callout to one of these views, then you'll understand why we are so excited about this update.
Previously, to add the hole callout information to section view you
Use the model items command to get the hole callout in the parent view
Add a note to the section view
Link the note on the section view to the hole callout on the parent view.
Return to parent view and right click and hide the hole callout
That is a tedious workaround to link dimensions to your different views. This update is simple and fast. Annotation> Hole Callout then you can select the edge of the hole or use Shift + click to easily grab the top or bottom edge of the hole, and you're done!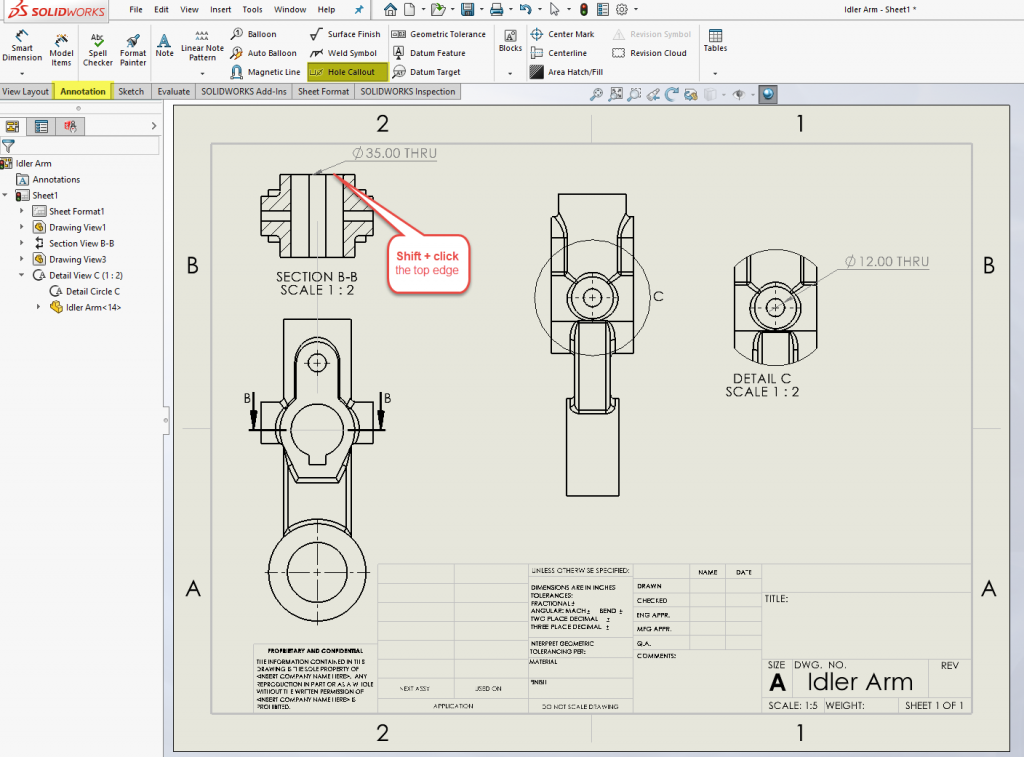 I hope this part of the What's New series gives you a better understanding of the new features and functions of SOLIDWORKS 2020. Please check back to the CATI Blog as the CATI Application Engineers will continue to break down many of the new items in SOLIDWORKS 2020. All these articles will be stored in the category of "SOLIDWORKS What's New."
Design Innovation Month – October 2019
What is DI Month? We're declaring October Design Innovation Month—again! It's a month-long series of special events focused on what's new in design and manufacturing technology. You'll learn about enhancements in SOLIDWORKS 2020 that deliver new capabilities for improved performance, streamlined workflows, and a connected design ecosystem. Find out what's new in 3D printing applications and 3D scanning to integrate into your design process. So, get ready to do things differently. It's time to innovate!
Sara Hollett
Application Engineer
Computer Aided Technology, LLC