SOLIDWORKS 2020 What's New – Isolating Interference in Assemblies
Interference Detection is a great tool for assemblies. The command was expanded in SOLIDWORKS 2019 to make it available for Multi-body parts. For SOLIDWORKS 2020, this command was improved again by adding the Isolating Interferences option.
In the Interference Detection tool for assemblies and multibody parts, you can tag interference, components or bodies for isolation after you exit the Interference Detection Property Manager.
It's very easy to isolate interferences. First, open an assembly or multibody part and go to the Evaluate Command Manager. Select Interference Detection

. In the Property Manager, click Calculate.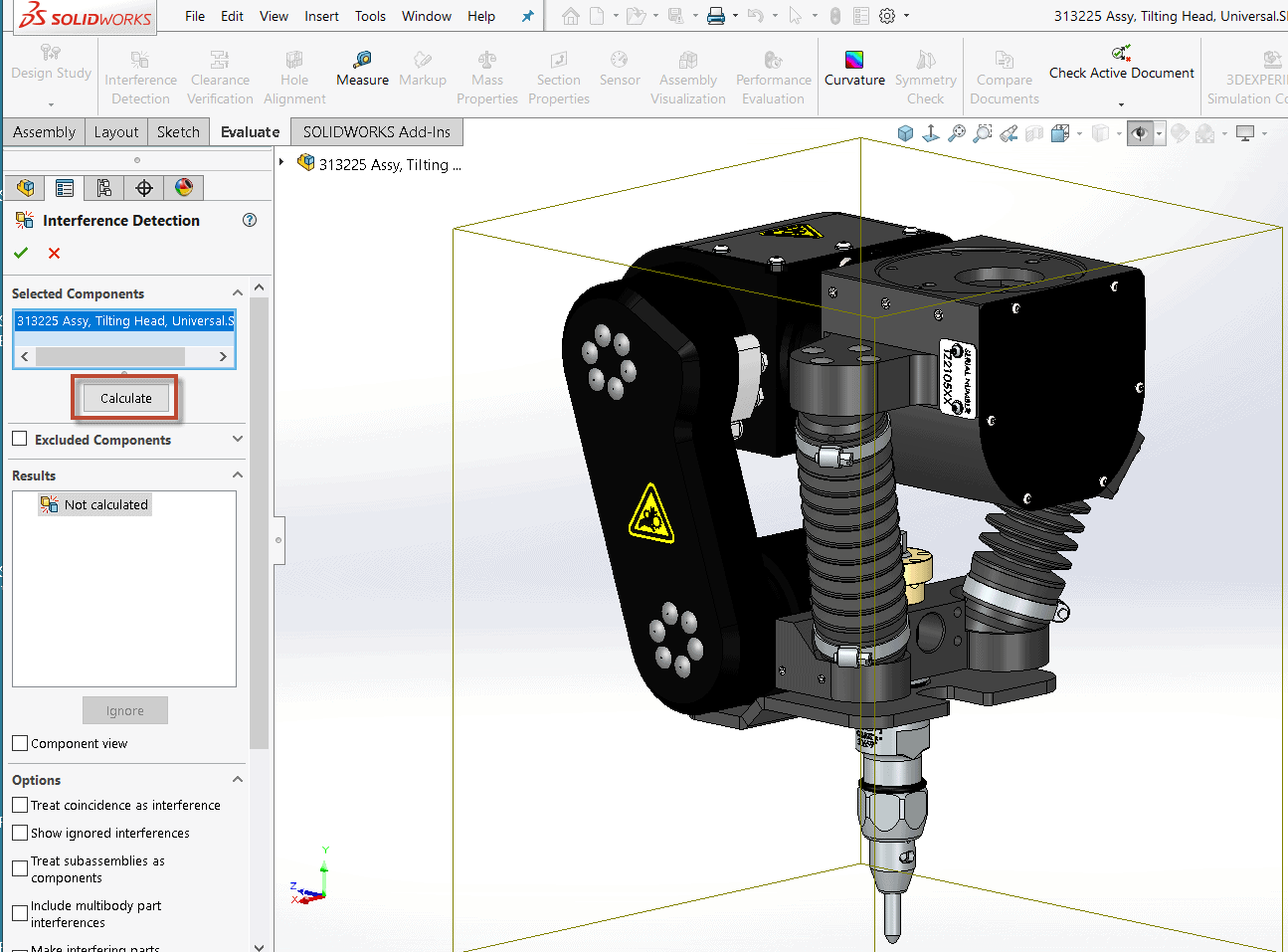 As you can see here, we have a few Interferences in the Results Column.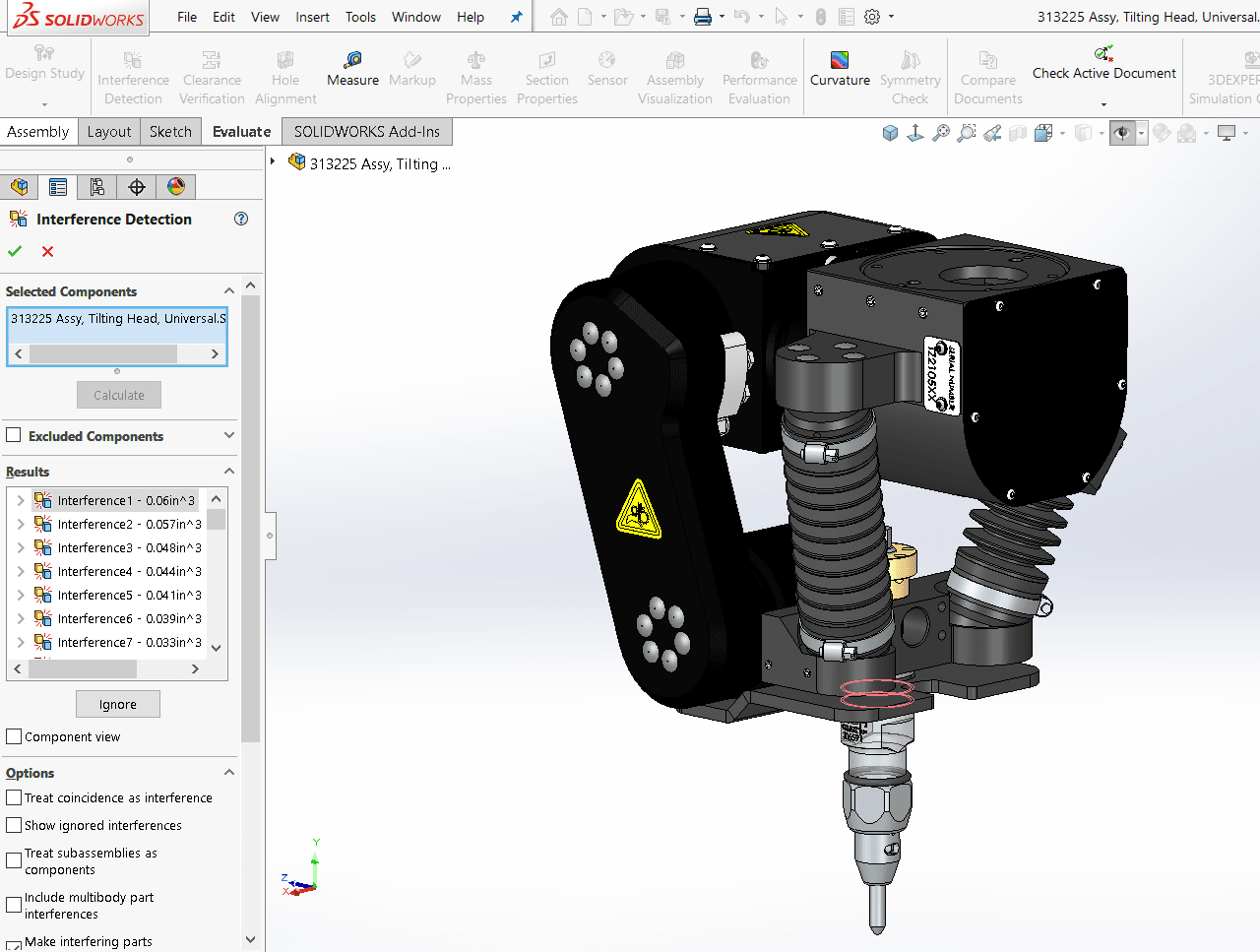 Right Mouse Click one of the Interferences under Results and select Isolate when done.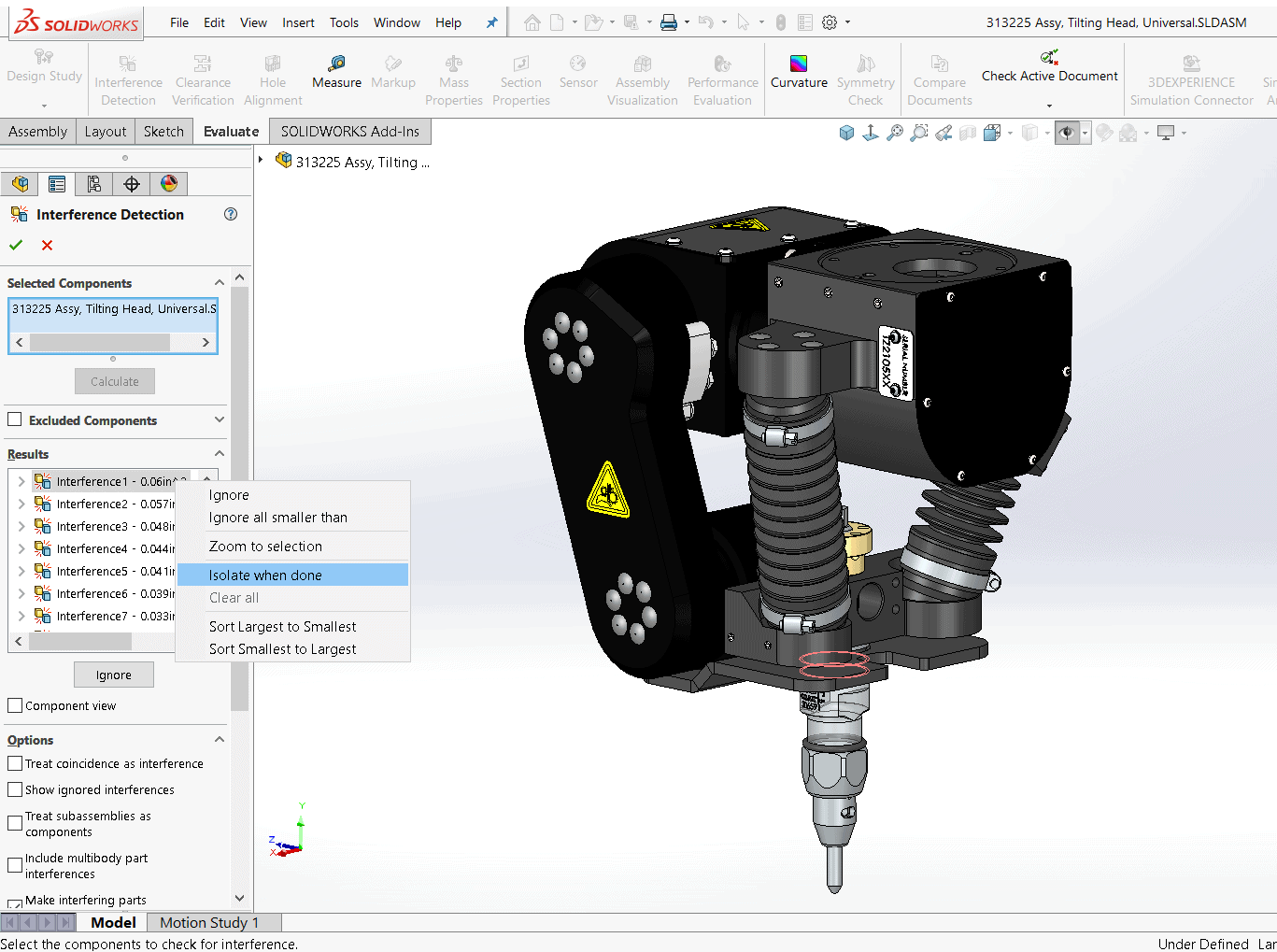 Isolated interferences will appear as this icon

. You see here the first Interference was selected.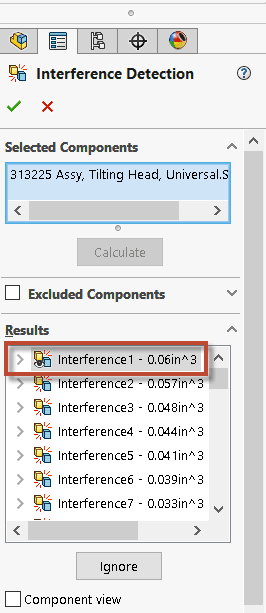 When you exit the Interference Detection Command, the assembly will Isolate the selected Interference and hide all other components. The interference can be reviewed and corrected easily.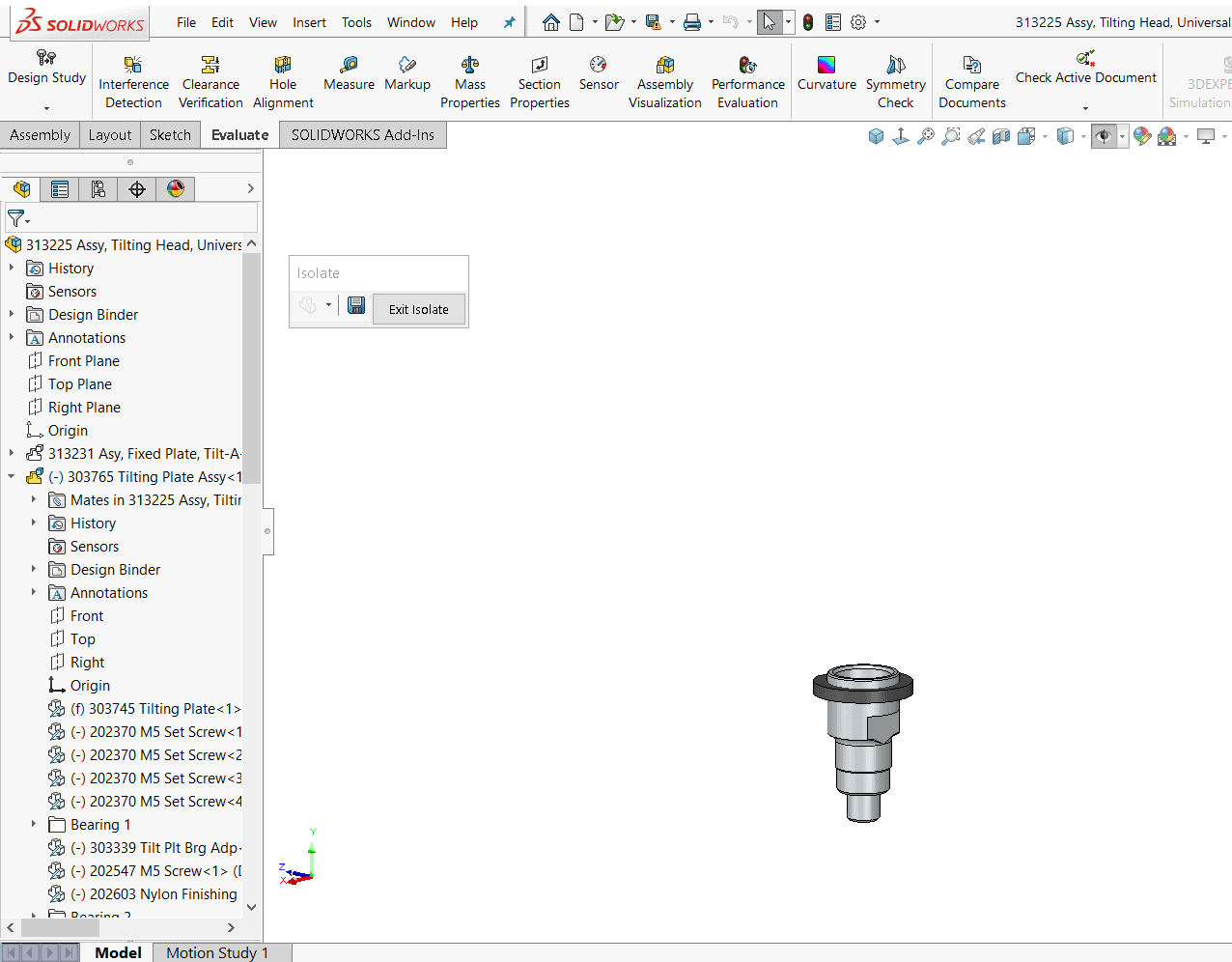 When finished, Exit Isolate pop-up toolbar.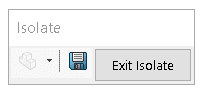 When you select the Component View checkbox for assemblies or Body View checkbox for multibody parts, you can click Isolate when done on the parent component, the child component or the interference.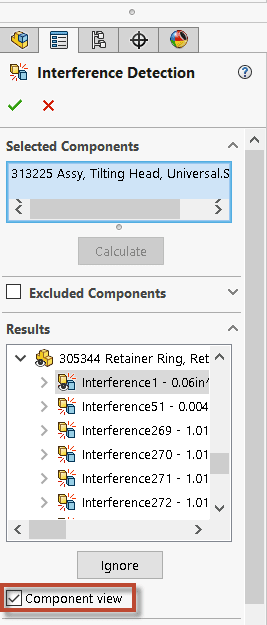 I hope this part of the What's New series gives you a better understanding of the new features and functions of SOLIDWORKS 2020. Please check back to the CATI Blog as the CATI Application Engineers will continue to break down many of the new items in SOLIDWORKS 2020. All these articles will be stored in the category of "SOLIDWORKS What's New."
Design Innovation Month – October 2019
What is DI Month? We're declaring October Design Innovation Month—again! It's a month-long series of special events focused on what's new in design and manufacturing technology. You'll learn about enhancements in SOLIDWORKS 2020 that deliver new capabilities for improved performance, streamlined workflows, and a connected design ecosystem. Find out what's new in 3D printing applications and 3D scanning to integrate into your design process. So, get ready to do things differently. It's time to innovate! Learn more about Design Innovation Month and register for events here:
Judy Marlo, CSWE
Sr. Application Engineer
Computer Aided Technology, LLC