SOLIDWORKS 2020 What's New – Component Patterns with Variable Instances
I am very exited to announce the latest enhancement for SOLIDWORKS 2020 Assembly Patterns.
With this new release SOLIDWORKS has improved the functionality of the Circular Component Pattern tool to include the ability to modify individual instance within the circular pattern. This has been a feature for linear and circular patterns in parts since SOLIDWORKS 2015 but having this available at the assembly level really improves the flexibility of the circular component pattern.
Let me show you how it works:
I have here an assembly in which I have inserted parts and used the Circular Component Pattern to finish the design intent for these items.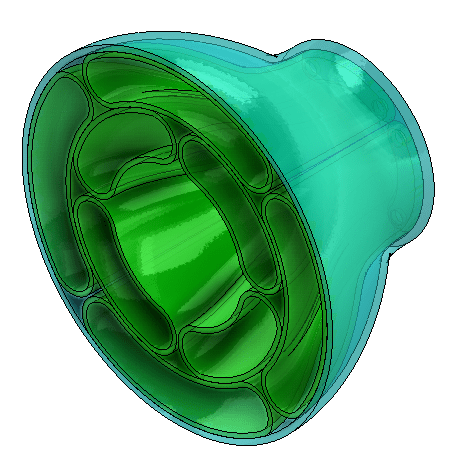 In the reverse Isometric view you can see that I have a series of holes that will need fasteners for the assembly.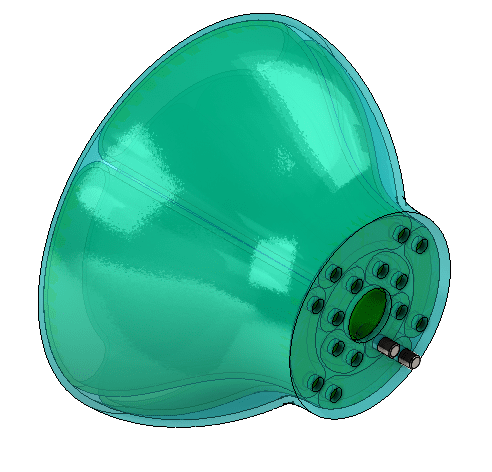 I have included two button head cap screws, but I would like to use the Circular Component Pattern to place them.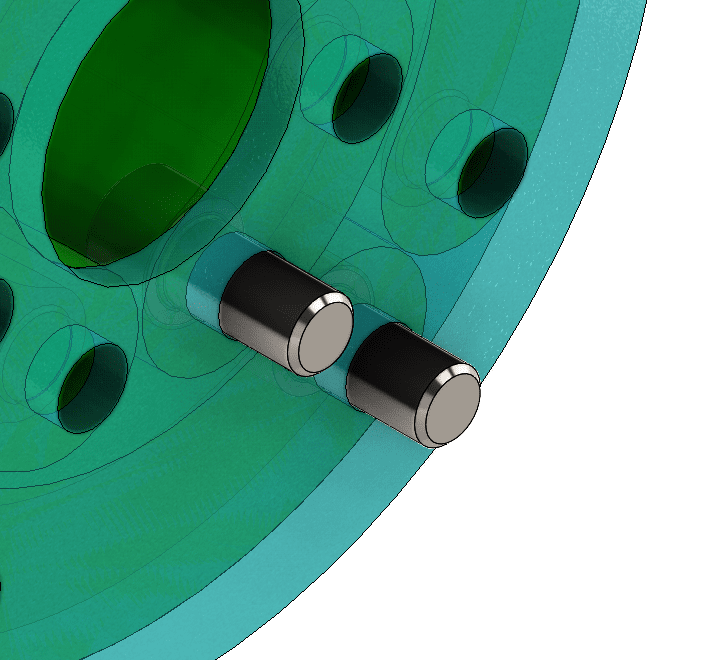 By using the Circular Component Pattern with 8 instances, I can pattern these fasteners very quickly.

I have identified a few instances that didn't work out for this pattern.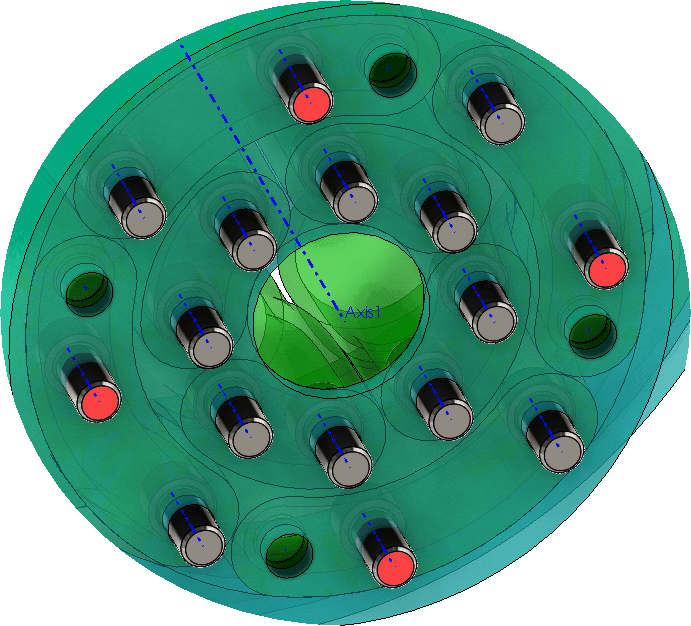 So, I will remove the seed from the outer pattern and use it with a separate Circular Component Pattern.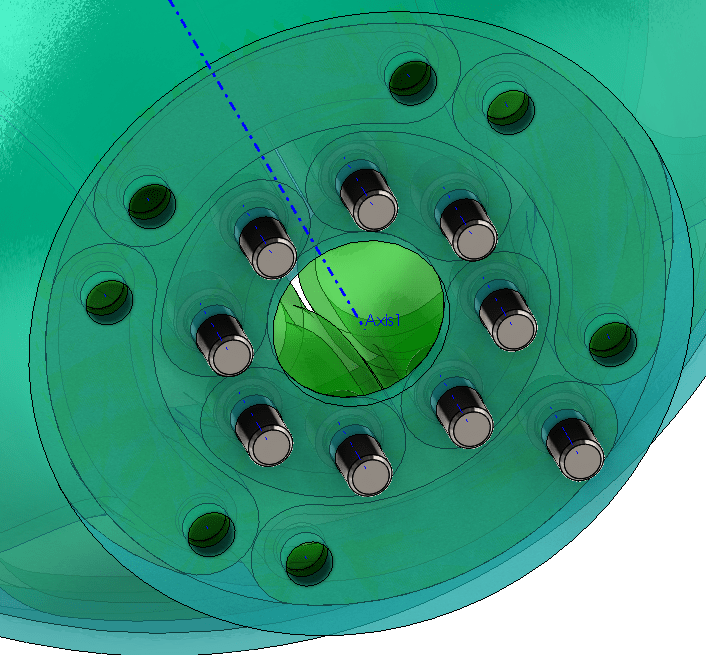 Next comes the Circular Component Pattern for the outer circle.
In the preview you can see that there is still a problem with the instances marked in red.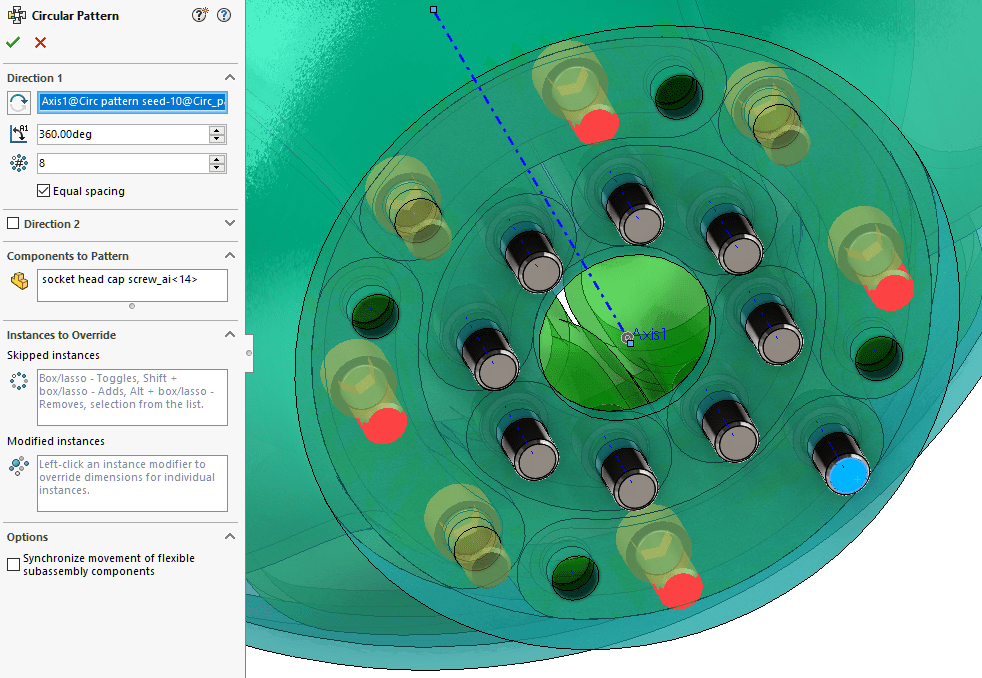 I will use the option "Modified instances" to change the angle of these 5 instances.
First, I will select the instance to modify. I will get a menu to choose whether to skip or modify the instance.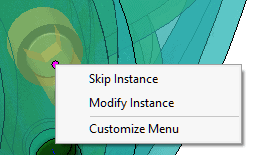 I will select "Modify Instance".
I will set the Offset from nominal to 21deg and this will set the Angle from seed to 336deg.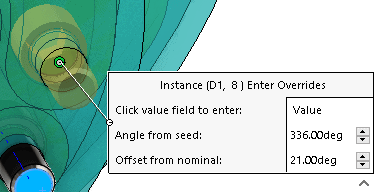 This moves the instance of the fastener at the center of the hole.
I will proceed to modify the other three instances as well.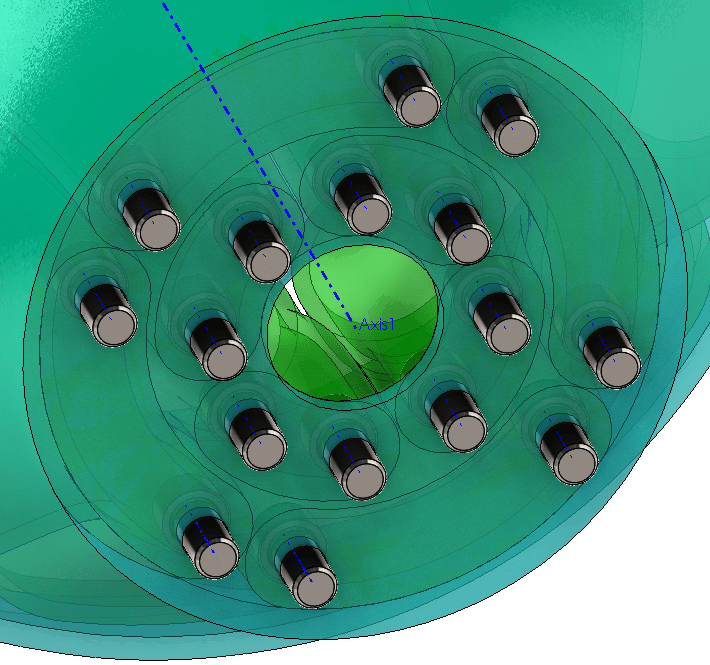 Since the offset is the same for all the modified instance the changes happen very quickly and now all the fasteners are in place.
I hope this part of the What's New series gives you a better understanding of the new features and functions of SOLIDWORKS 2020. Please check back to the CATI Blog as the CATI Application Engineers will continue to break down many of the new items in SOLIDWORKS 2020. All these articles will be stored in the category of "SOLIDWORKS What's New."
Design Innovation Month – October 2019
What is DI Month? We're declaring October Design Innovation Month—again! It's a month-long series of special events focused on what's new in design and manufacturing technology. You'll learn about enhancements in SOLIDWORKS 2020 that deliver new capabilities for improved performance, streamlined workflows, and a connected design ecosystem. Find out what's new in 3D printing applications and 3D scanning to integrate into your design process. So, get ready to do things differently. It's time to innovate!
Dennis Barnes
Applications Engineer
Computer Aided Technology, LLC