SOLIDWORKS 2020 What's New – Create and Edit Component Patterns and Create Mates to Reference Geometry in Large Design Review
SOLIDWORKS 2019 brought great enhancements with editing in Large Design Review mode. In 2020, SOLIDWORKS is adding to that capability.
First, we now have the ability to create and edit certain component patterns in large design review. This is only available for top-level assemblies. Linear and circular component patterns can be created and edited, while pattern driven and sketch driven component patterns have some edit capabilities. See Table below: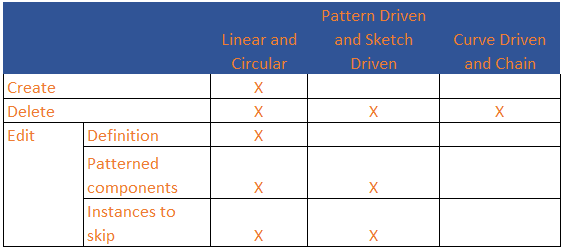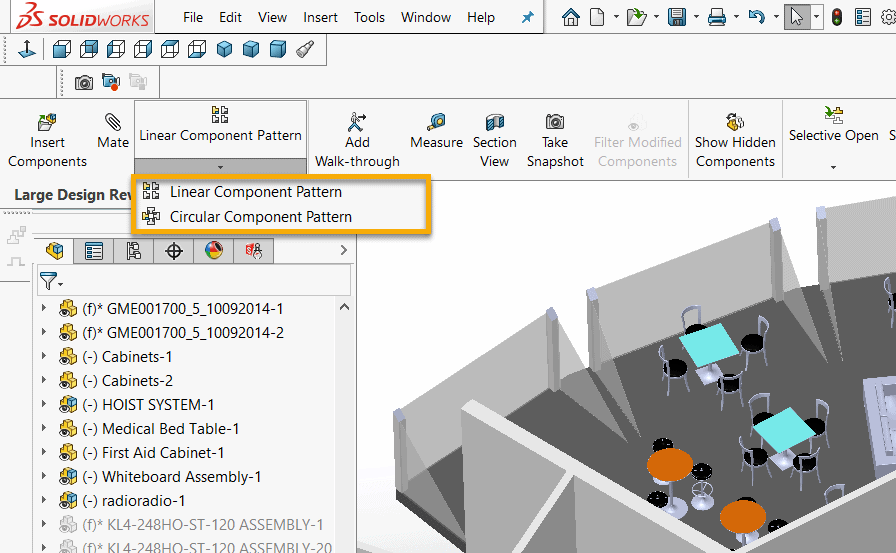 If the component pattern is driven by an unavailable entity, **LargeDesignReview** will show as a prefix to the entity name in the Property Manager.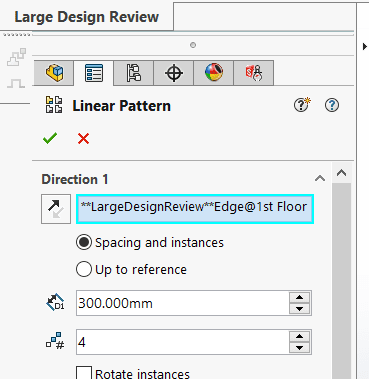 Another new enhancement in the editing capabilities of Large Design Review in 2020 is the ability to create mates to reference geometry of components. To use this functionality, you need to save in SOLIDWORKS 2020 and later. You can create standard mates that reference the reference geometry.
The following reference geometries for a component can be viewed in the FeatureManager design tree:
Standard planes
Origin
Reference planes
Axes – not temporary axes
Reference points
Coordinate systems
Hide and Show functionality is also available for reference geometry in the top-level assembly and components.
To use these new Large Design Review functionalities, you to need to be in Edit assembly mode.

I hope this part of the What's New series gives you a better understanding of the new features and functions of SOLIDWORKS 2020. Please check back to the CATI Blog as the CATI Application Engineers will continue to break down many of the new items in SOLIDWORKS 2020. All these articles will be stored in the category of "SOLIDWORKS What's New."
Design Innovation Month – October 2019
What is DI Month? We're declaring October Design Innovation Month—again! It's a month-long series of special events focused on what's new in design and manufacturing technology. You'll learn about enhancements in SOLIDWORKS 2020 that deliver new capabilities for improved performance, streamlined workflows, and a connected design ecosystem. Find out what's new in 3D printing applications and 3D scanning to integrate into your design process. So, get ready to do things differently. It's time to innovate!
Ryan Field
Application Engineer
Computer Aided Technology, LLC