SOLIDWORKS 2020 What's New – Detailing Mode
Do you have drawings that take a long time to load? Do you have large assembly designs, mold designs, or other intricate, complex designs with drawings that require multiple sheets with resource-intensive views, and many dimensions and annotations?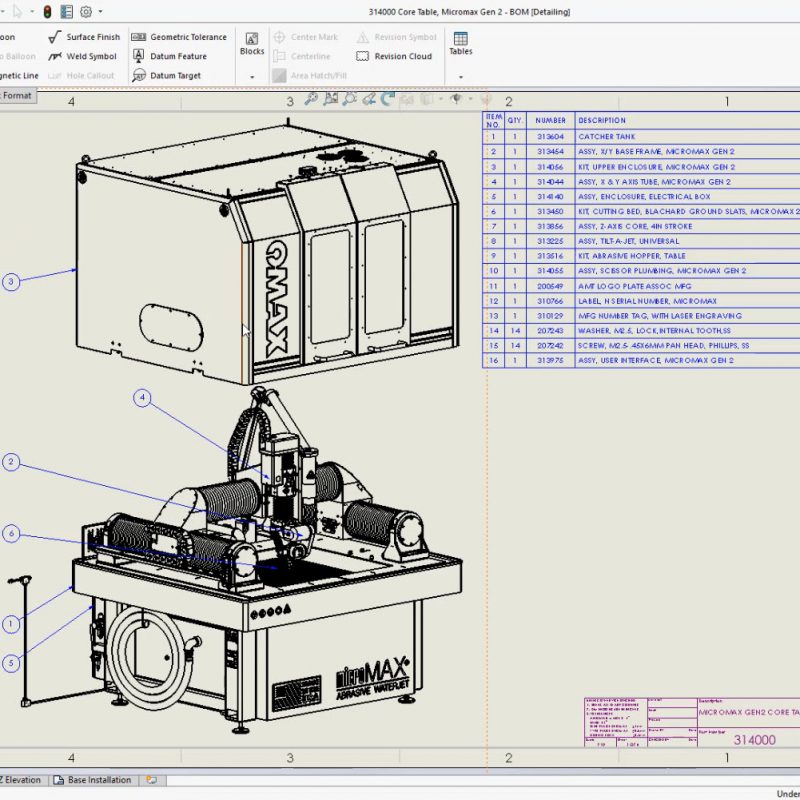 If so, Detailing Mode in SOLIDWORKS 2020 is for you.
With Detailing Mode, users will no longer have to wait for long open and rebuild times in order to start working. Detailing Mode allows users to do most drafting functions in a fraction of the time previously required because it's no longer necessary to load the 3D model information in the background. The model is not loaded but there is no loss of detail in the drawing views. Opening drawings will be very fast and user interactions even faster.
Detailing mode will be useful for minor edits or design reviews. Here is a list of some of the things you'll be able to do:
Send the drawing to someone for markup without having to send the referenced models (it's compatible with the new markup functionality in 2020)
Open a drawing in order to print – much faster.
Make edits, such as making changes to annotations and dimensions – much shorter time frame.
Add notes and other annotations.
Move and arrange drawing views and dimensions on the drawing.
Cut, copy and paste drawing views.
If additional detailing is required, dimensions can be added to edges and vertices.
Format painter is available, along with any command that is not grayed out on the Command Manager.
Add revision tables, symbols, and clouds.
After making all these changes and saving, these edits will be available regardless of the mode the drawing is opened with next.
Opening a drawing in Detailing Mode could not be easier. From the File > Open menu, simply choose Detailing Mode from the drop-down.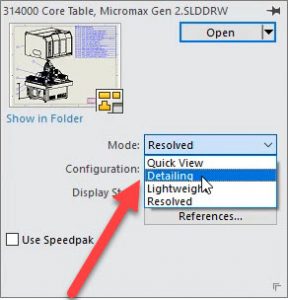 I hope this part of the What's New series gives you a better understanding of the new features and functions of SOLIDWORKS 2020. Please check back to the CATI Blog as the CATI Application Engineers will continue to break down many of the new items in SOLIDWORKS 2020. All these articles will be stored in the category of "SOLIDWORKS What's New."
Design Innovation Month – October 2019
What is DI Month?We're declaring October Design Innovation Month—again! It's a month-long series of special events focused on what's new in design and manufacturing technology. You'll learn about enhancements in SOLIDWORKS 2020 that deliver new capabilities for improved performance, streamlined workflows, and a connected design ecosystem. Find out what's new in 3D printing applications and 3D scanning to integrate into your design process. So, get ready to do things differently. It's time to innovate! Learn more about Design Innovation Month and register for events here:
Chris Snider
Sr. Manager, Field Technical Services
Computer Aided Technology, LLC