SOLIDWORKS 2020 What's New – Drawings, Chain and Baseline Dimensions
SOLIDWORKS 2020 expands drawing capabilities with new dimension types that are very easy to use. Depending on the model geometry and manufacturing needs, the model dimensions are not always appropriate for our drawing views. We've always had the ability to create driven, or reference, dimensions to call out the geometry as needed. This functionality is now expanded to included Chain Dimensions.
Here's a part that may benefit from Chain Dimensions in the section view.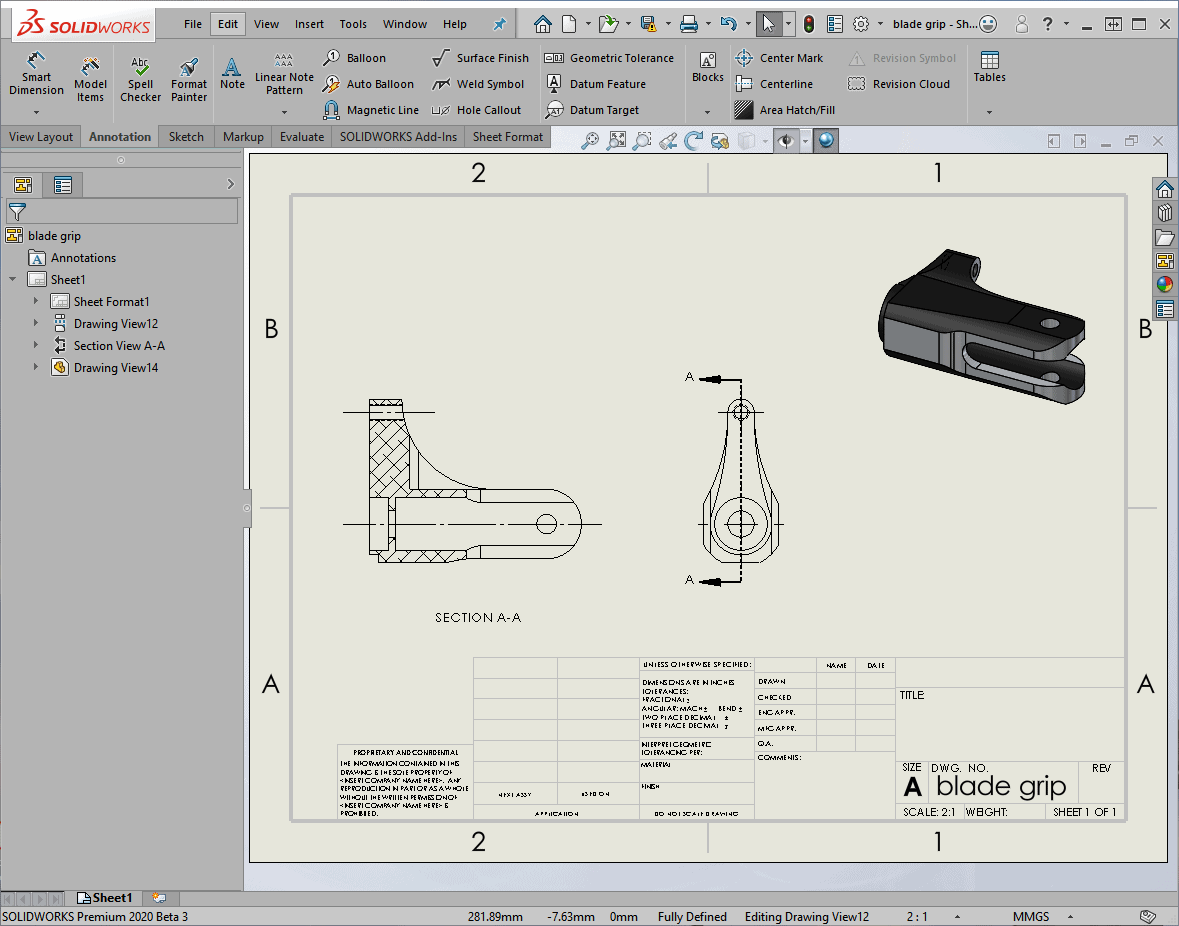 Access the command through the pull-down menu under: Tools > Dimensions > Chain. Or select the new icon on the Smart Dimension fly-out menu on the Command Manager.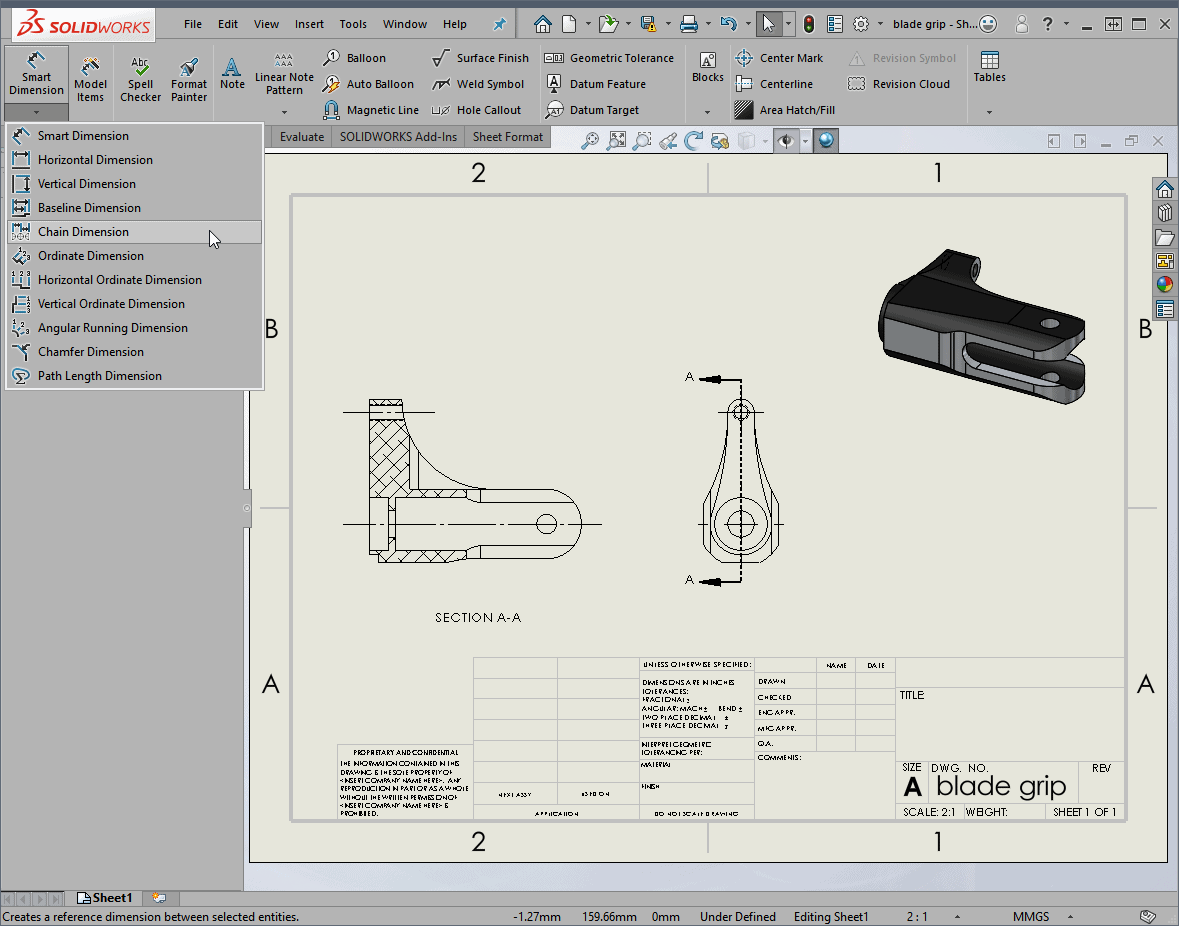 The first selection will be the starting edge for the dimensions; once defined, select the geometries you need. If you select out of order, SOLIDWORKS 2020 will organize the dimensions appropriately. As you can see, I did not select the edges in order from left to right.
Adding a missed edge (or two) is a simple Right Mouse click away with Add to Chain.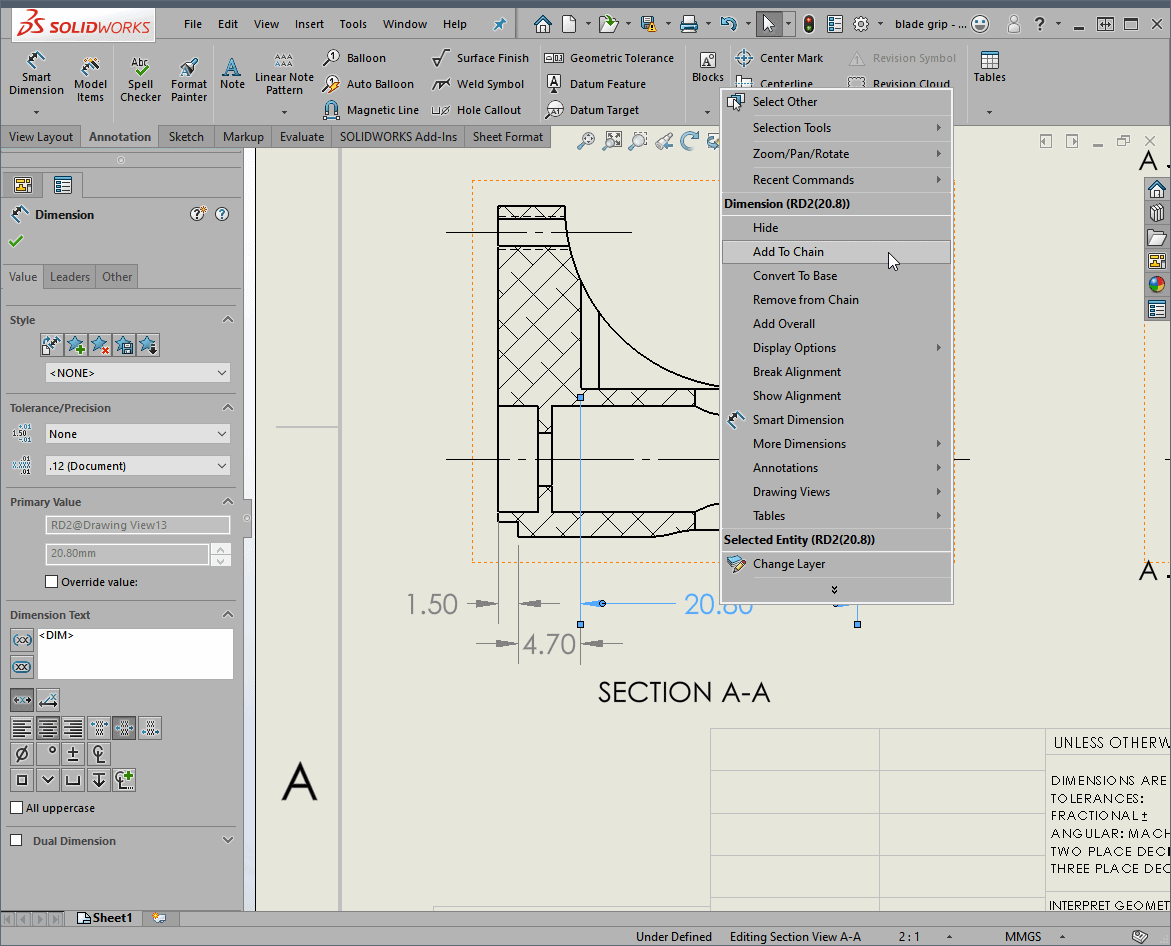 With these additional edges selected, the remaining Chain Dimensions will, again, reorder themselves automatically based on the drafting standard in the Document Properties.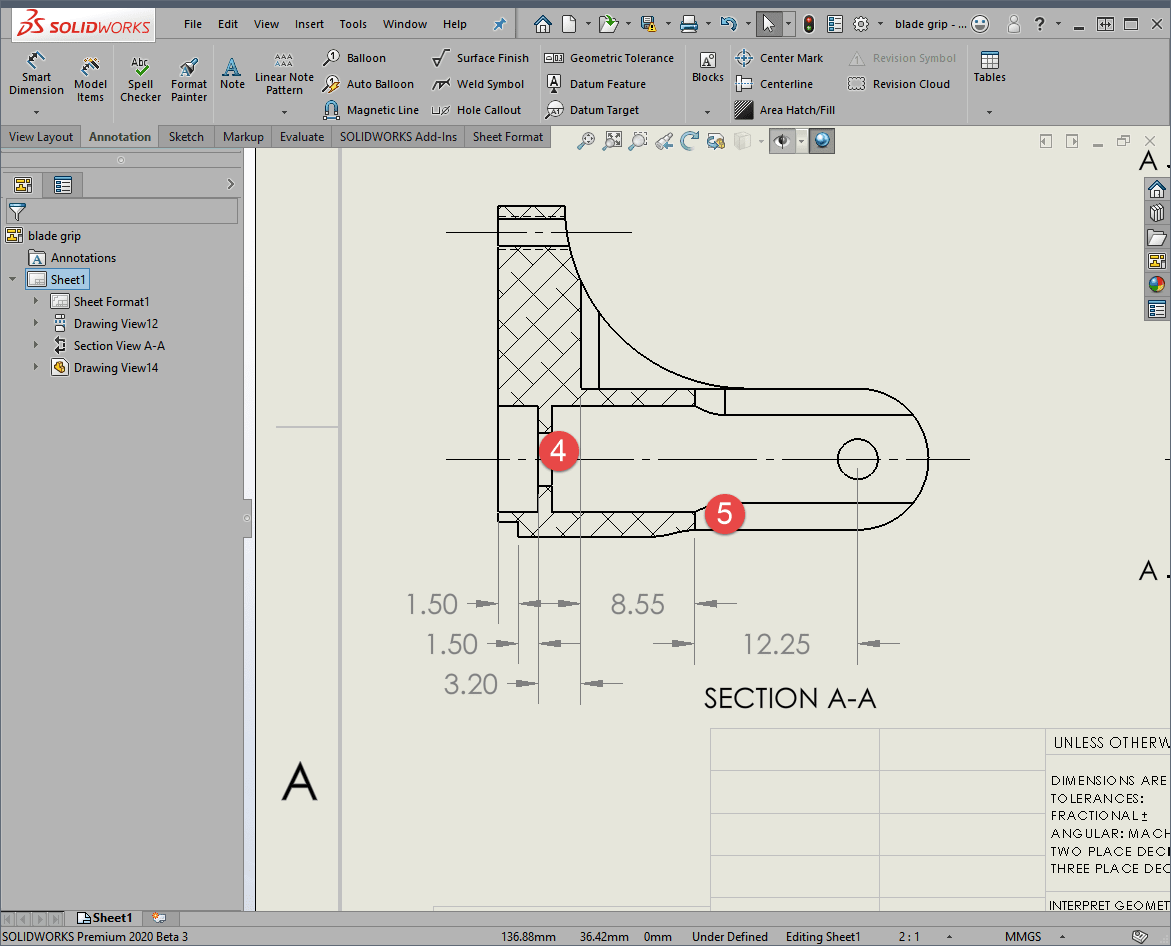 Even though I showed an example of adding Chain Dimensions to a drawing view, they are also supported in part and assembly sketches. This new, easy to use, dimension type allows you to clearly document all views of your SOLIDWORKS drawings.
I hope this part of the What's New series gives you a better understanding of the new features and functions of SOLIDWORKS 2020. Please check back to the CATI Blog as the CATI Application Engineers will continue to break down many of the new items in SOLIDWORKS 2020. All these articles will be stored in the category of "SOLIDWORKS What's New."
Design Innovation Month – October 2019
What is DI Month? We're declaring October Design Innovation Month—again! It's a month-long series of special events focused on what's new in design and manufacturing technology. You'll learn about enhancements in SOLIDWORKS 2020 that deliver new capabilities for improved performance, streamlined workflows, and a connected design ecosystem. Find out what's new in 3D printing applications and 3D scanning to integrate into your design process. So, get ready to do things differently. It's time to innovate! Learn more about Design Innovation Month and register for events here:
Kris Dubuque
Field Technical Services Manager
Computer Aided Technology, LLC