SOLIDWORKS 2020 What's New – Electrical: Report Enhancements
SOLIDWORKS Electrical 2020 has some great improvements to the report outputs that we can generate.
Report Enhancements for Fields and Templates
2019 saw the addition of table views to the SQL Query tab in the report properties. That makes it a lot easier to make custom reports or modifications, not having to worry as much about the FROM statement in the query. In 2020 we have some further enhancements. Out of the box we have reports that allow you to do the following:
View the location of components or symbols with respect to the drawing, column, and row in the BOM using a drawing-sheet-column-row format.
Add the function name in BOM reports.
Combine tables that contain variables in cable reports and cable core reports. The report includes the cable name, description and length, core description, origin, and destination.
Show quantities of cables in a report.
Create a single BOM report that has a list of components and cables.
Combine information in the wire, cable, harness, and BOM reports into a single report.
Now you won't have to do a lot of work on your end to be able to get that information.
Report Enhancements for Rows and Columns
An enhancement that I have been asked for numerous times, is the ability to add a column to the report that simply displays the row number, similar to the item number column you may find in mechanical BOMs.
Simply click on the new button that is available on the columns tab.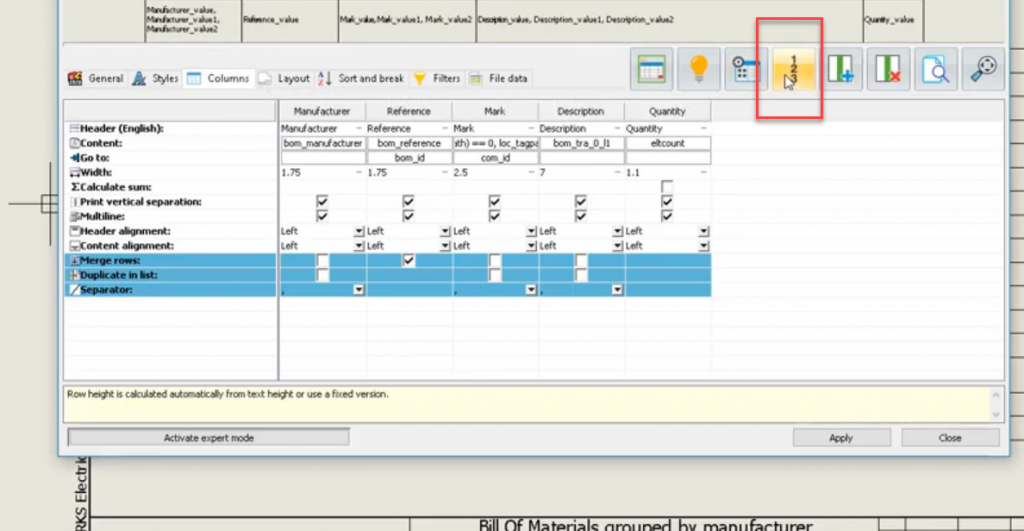 It will add a new column, and the formula will be the variable that produces row numbers. That formula can be REPORT_ROW or REPORT_ROW_GLOBAL. The "global" variable maintains the row numbers incrementing after breaking into multiple tables. The other variable will restart the row numbers in each table in the report.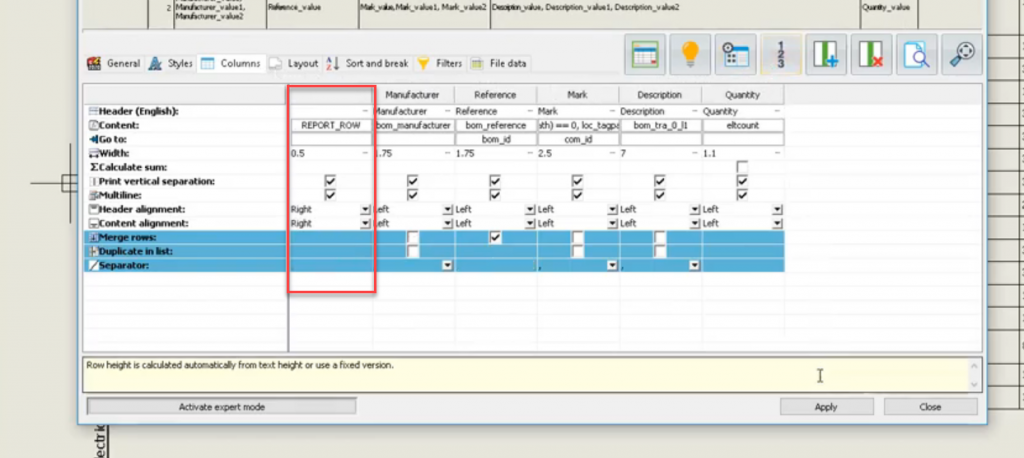 You can also set the row height. This is to ensure that you don't end up with a row smaller than the height of the font you chose. This setting can be found on the styles tab of the report properties window. You can set it to change the height automatically, set a minimum height, or set it to a fixed height.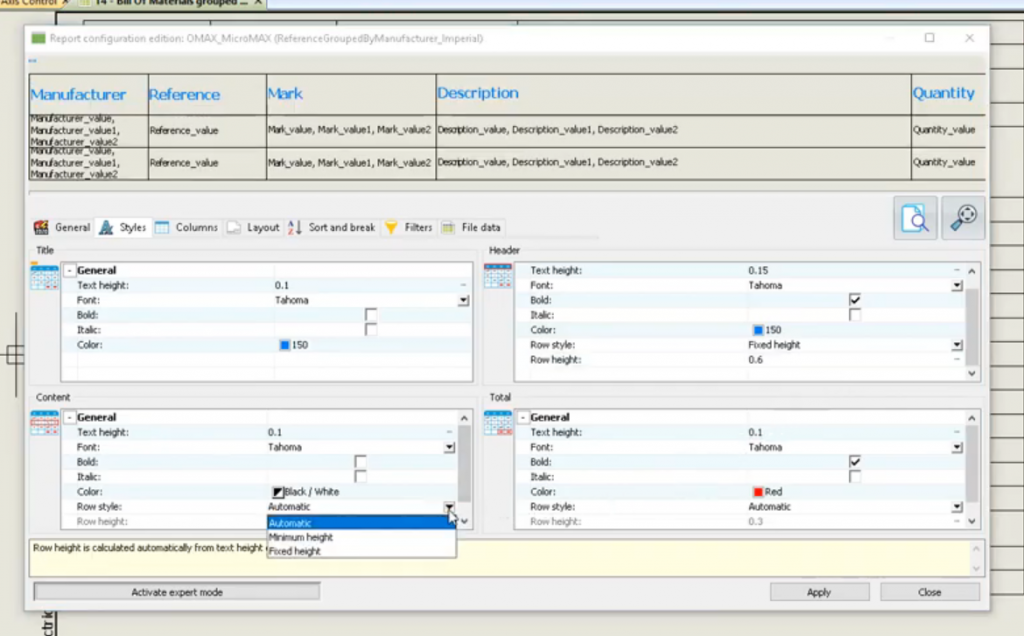 I hope this part of the What's New series gives you a better understanding of the new features and functions of SOLIDWORKS 2020. Please check back to the CATI Blog as the CATI Application Engineers will continue to break down many of the new items in SOLIDWORKS 2020. All these articles will be stored in the category of "SOLIDWORKS What's New."
Design Innovation Month – October 2019
What is DI Month? We're declaring October Design Innovation Month—again! It's a month-long series of special events focused on what's new in design and manufacturing technology. You'll learn about enhancements in SOLIDWORKS 2020 that deliver new capabilities for improved performance, streamlined workflows, and a connected design ecosystem. Find out what's new in 3D printing applications and 3D scanning to integrate into your design process. So, get ready to do things differently. It's time to innovate! Learn more about Design Innovation Month and register for events here:
Brian Cooke
Application Engineer, Electrical Specialist
Computer Aided Technology, LLC