SOLIDWORKS 2020 What's New – Feature Manager Enhancements
When it comes to the Feature Manager in SOLIDWORKS, there are a couple of new capabilities that you should be excited about! The first one is the new language setting that can be shown in the feature manager. In SOLIDWORKS 2020, you will be able to change your tree display settings so that when you hover over a feature, it displays the feature name in both the language you currently have SOLIDWORKS set to and a second language of your choice.
To be able to change these settings, follow these simple steps:
In the FeatureManager design tree, right-click on the part name or a top-level assembly and click "Tree Display"
Hover over "Show Translated Feature Name in Tooltip"
Select a language from the menu that appears
In the FeatureManager design tree, hover over a feature with a default name to see it appear in both languages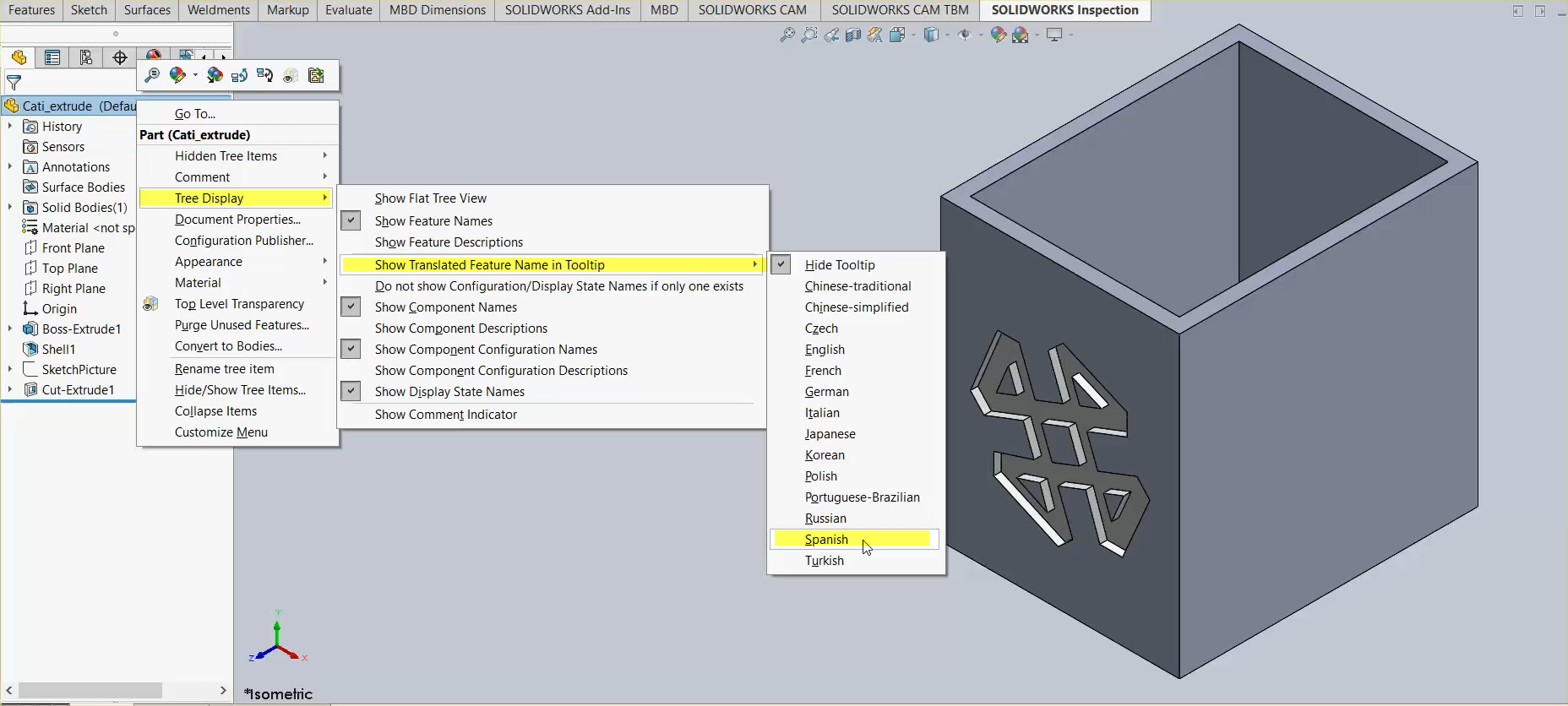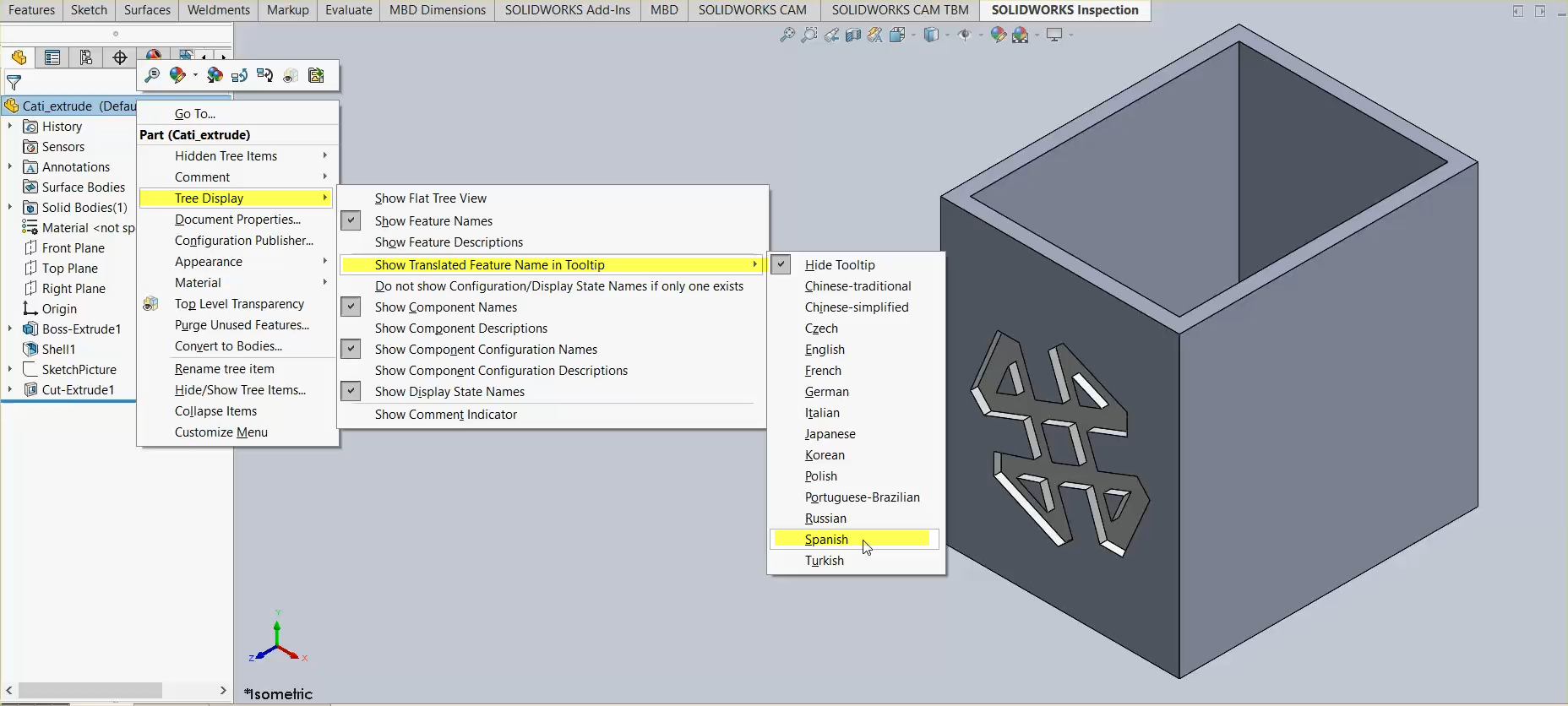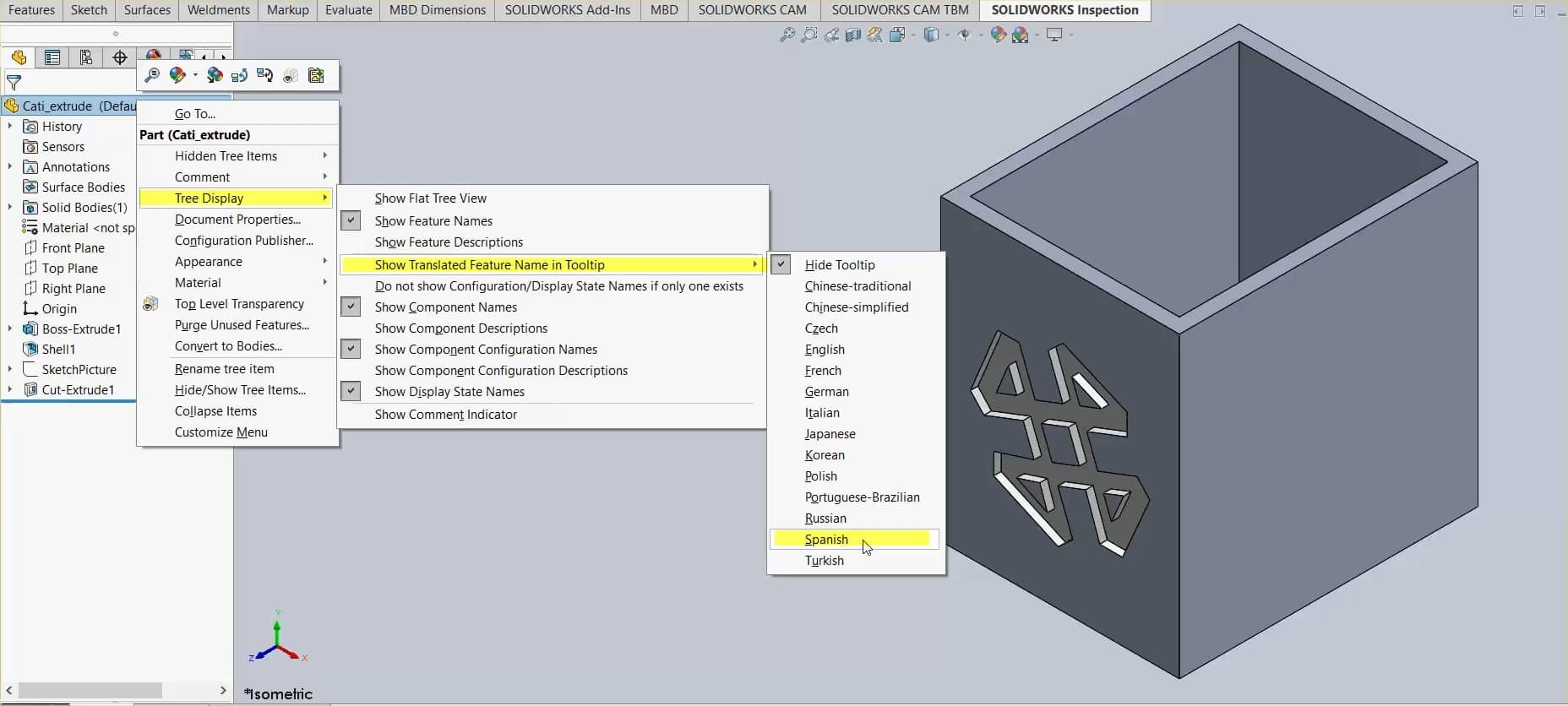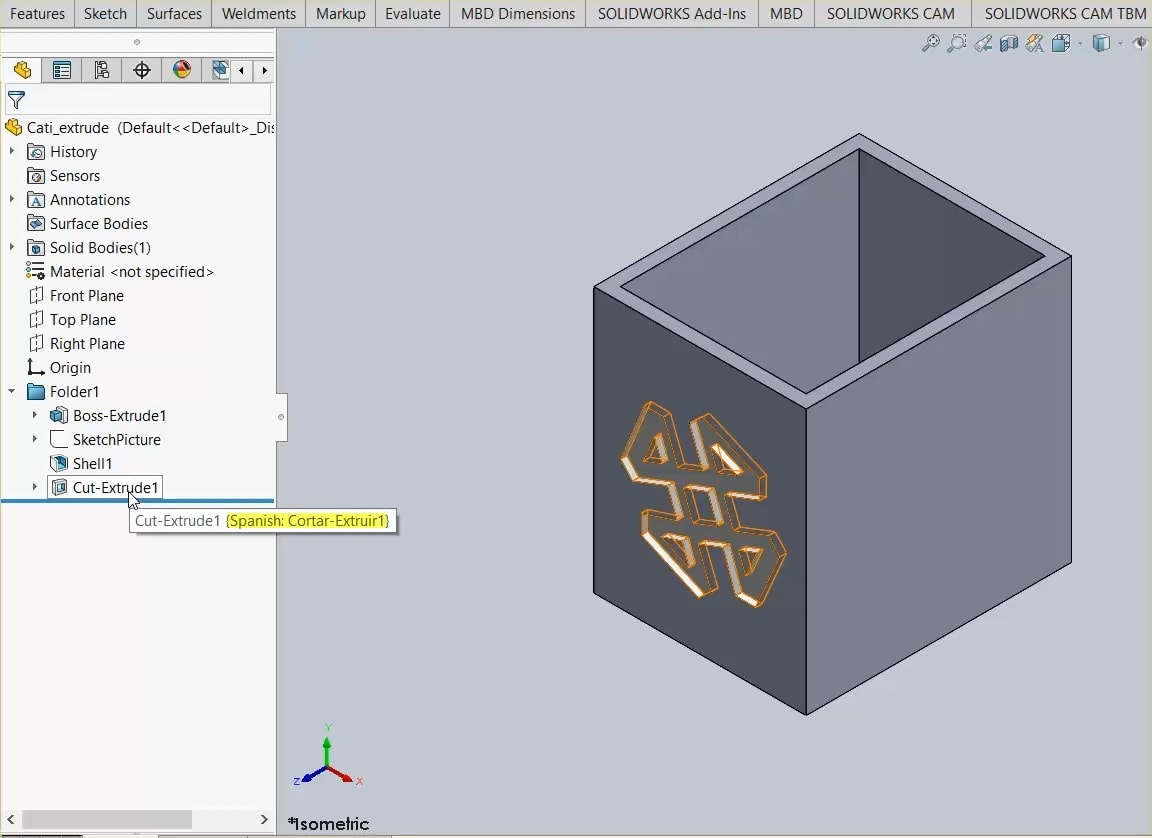 Another great capability in SOLIDWORKS 2020 is being able to drag multiple features into a folder at one time. Previously, this error would show up if you tried to drag more than one feature into the folder: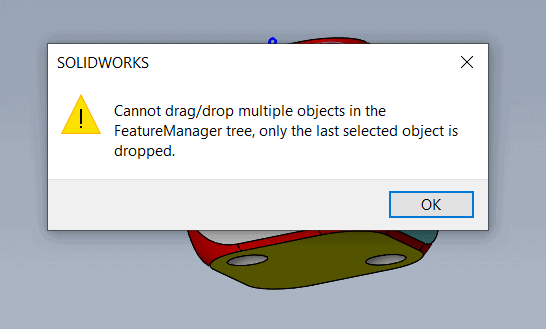 However, in SOLIDWORKS 2020, you can easily select multiple features and drag them into a folder. To be able to do so, follow these steps:
Open a part that has multiple features
Right-click on a feature in the FeatureManager design tree and click "Add to New Folder," or skip this step if a folder already exists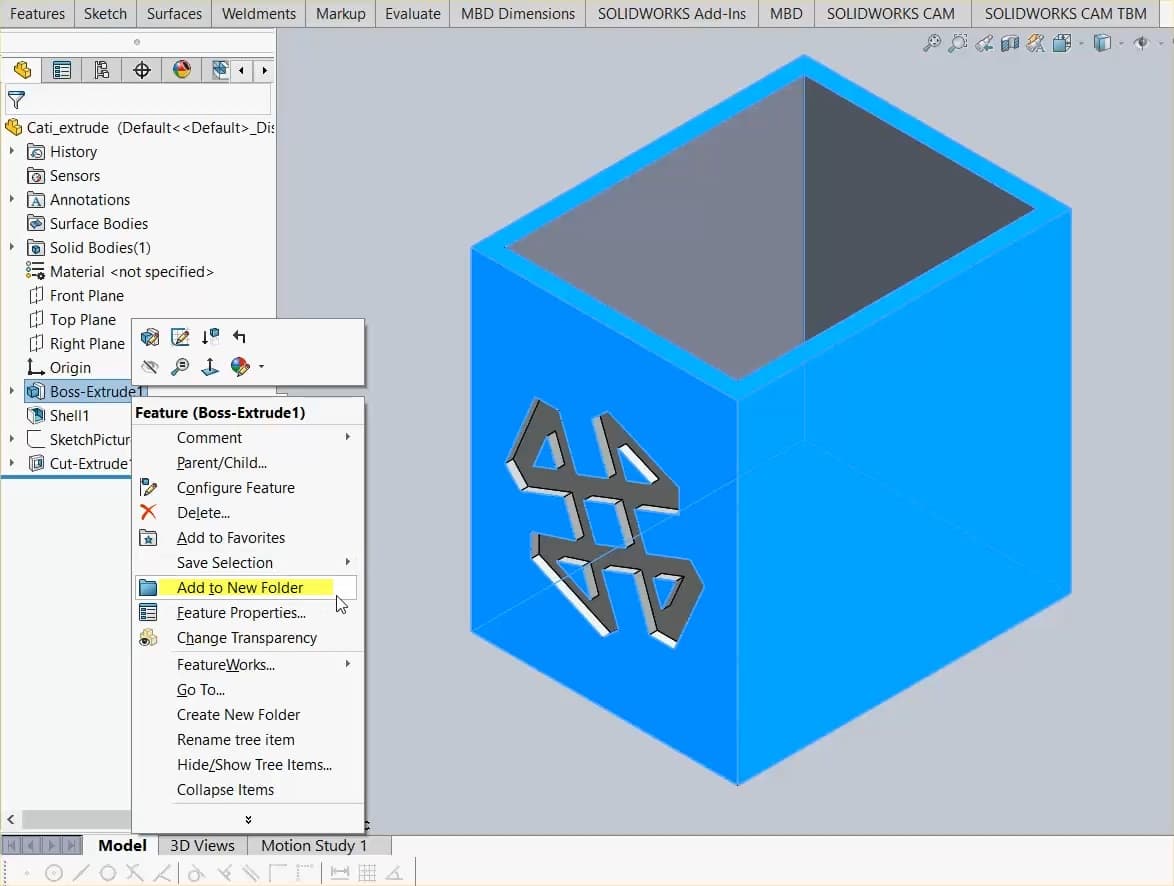 3. Select one or more contiguous features in the FeatureManager design tree and drag them into the folder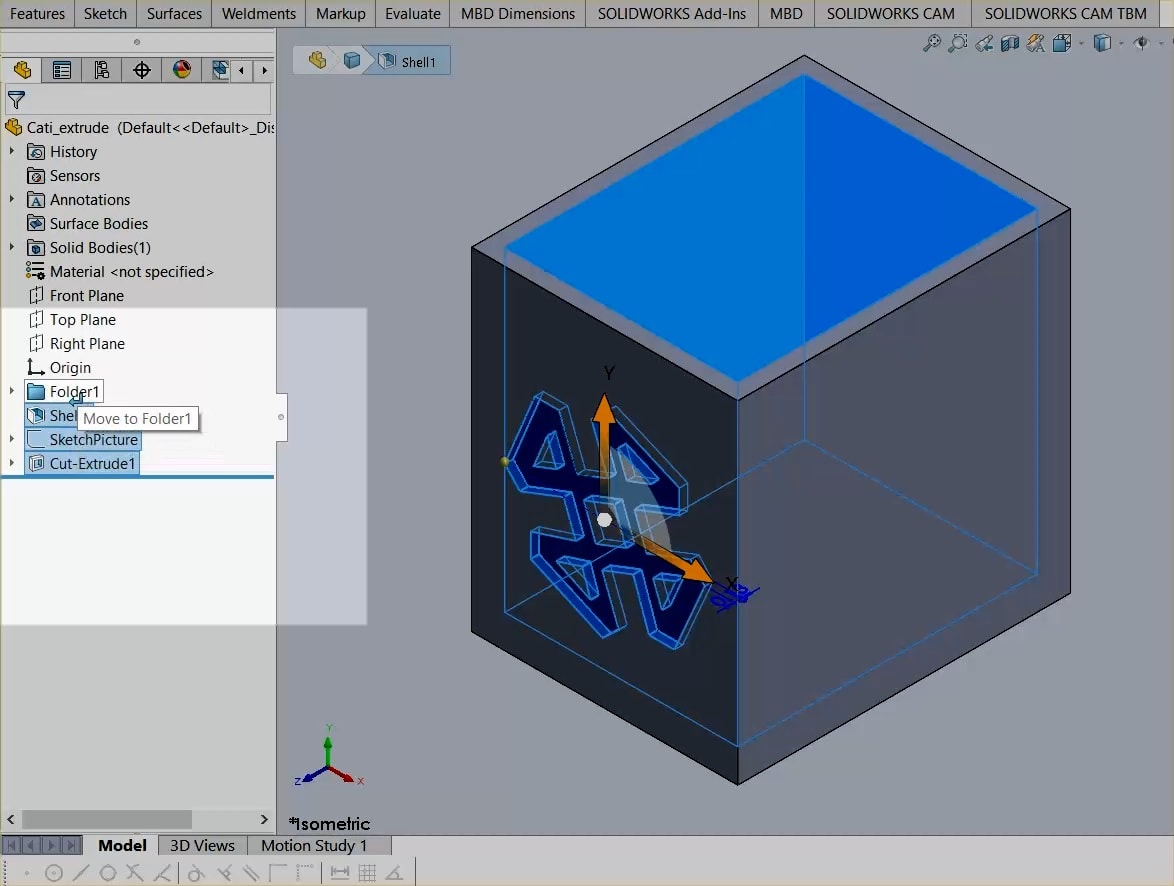 4. Expand the folder and change the feature order if necessary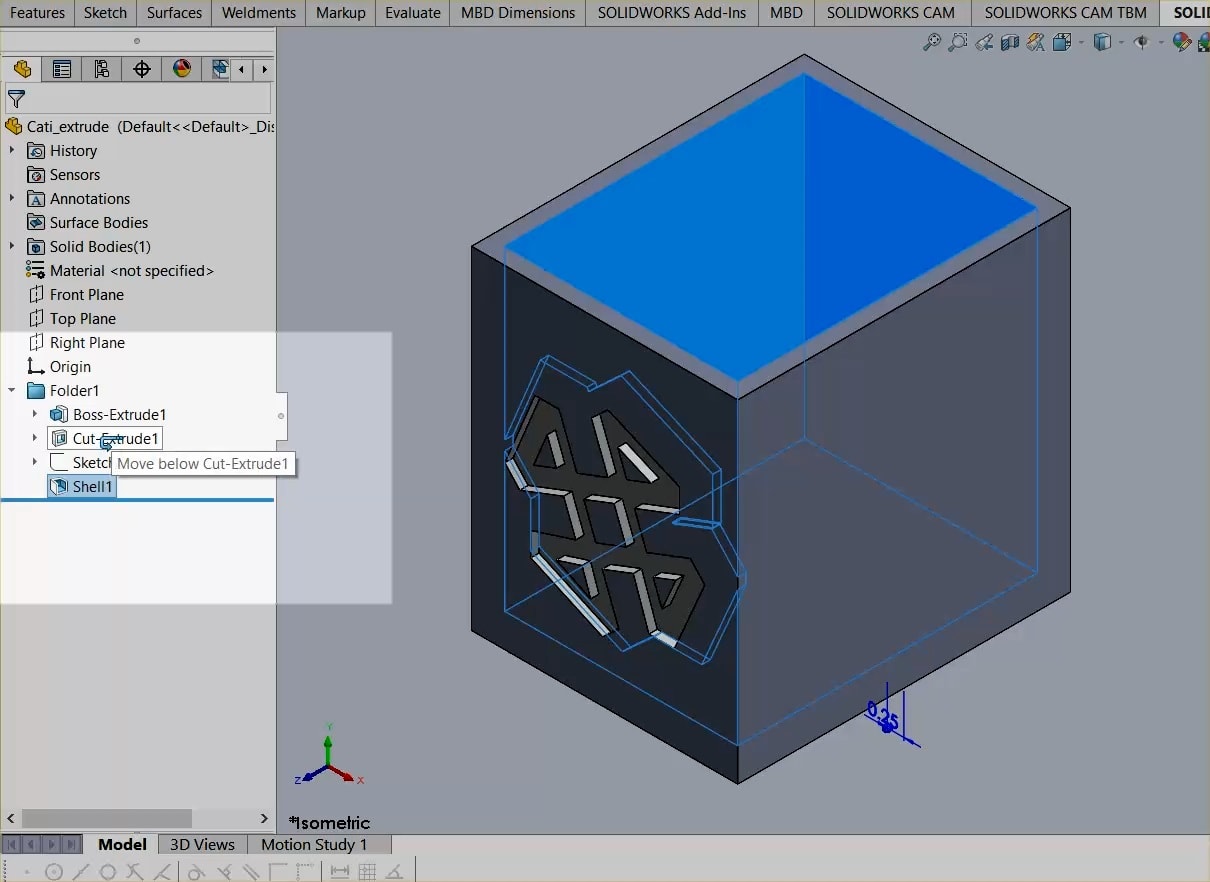 I hope this part of the What's New series gives you a better understanding of the new features and functions of SOLIDWORKS 2020. Please check back to the CATI Blog as the CATI Application Engineers will continue to break down many of the new items in SOLIDWORKS 2020. All these articles will be stored in the category of "SOLIDWORKS What's New."
Design Innovation Month – October 2019
What is DI Month? We're declaring October Design Innovation Month—again! It's a month-long series of special events focused on what's new in design and manufacturing technology. You'll learn about enhancements in SOLIDWORKS 2020 that deliver new capabilities for improved performance, streamlined workflows, and a connected design ecosystem. Find out what's new in 3D printing applications and 3D scanning to integrate into your design process. So, get ready to do things differently. It's time to innovate!
Taryn Llorente
Application Engineer
Computer Aided Technology, LLC