SOLIDWORKS 2020 What's New – Opening Documents
Working with older files in SOLIDWORKS 2020 should be dramatically easier than in previous versions of SOLIDWORKS. SOLIDWORKS 2020 introduces a new system option that allows the user to choose whether all documents associated with a file are saved to the current session OR only documents modified in the current session.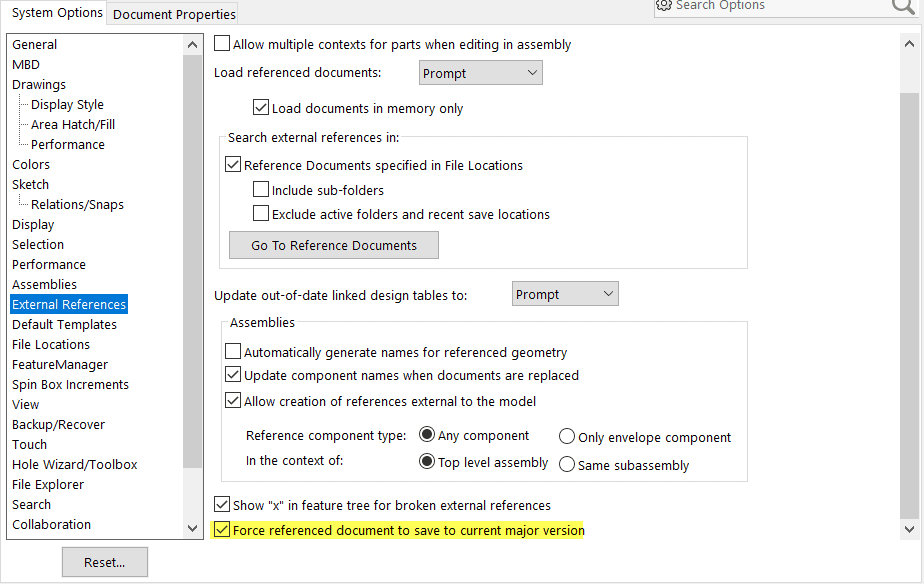 This new functionality can be found in the System Options under the External References. Deselecting this option will be particularly helpful upon the first save of large assemblies and drawings from previous versions. With this improved performance some customers may be able to avoid running batch conversion tools such as the PDM File Version Upgrade Utility or the Convert Files task.
Having access to the Open Dialogue Box before opening a file is another improvement in SOLIDWORKS 2020 that will improve performance when opening files. This can be done from File Explorer in Windows or the PDM Vault View.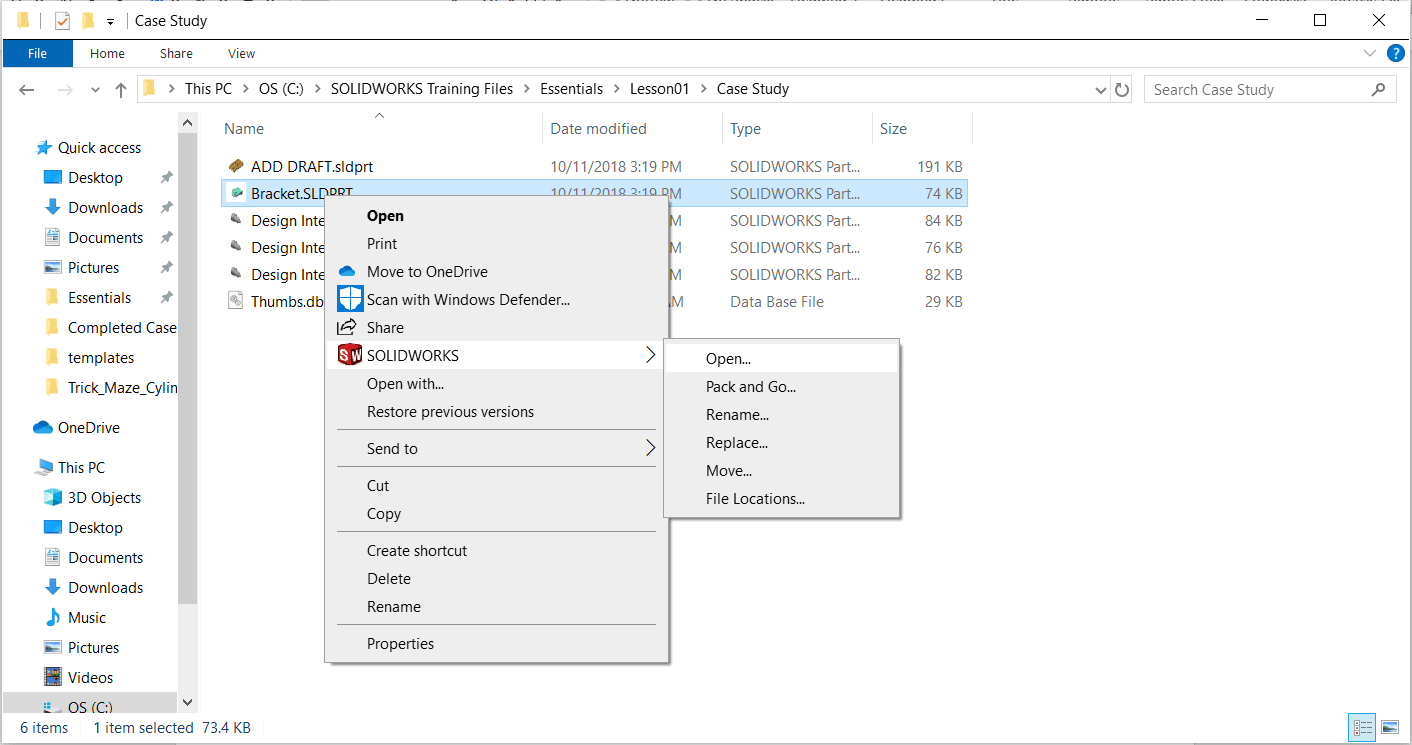 This can be done by right-clicking the part in File Explorer and going to SOLIDWORKS and then Open or by Alt selecting the file in File Explorer or PDM Vault View and dragging it into the already open SOLIDWORKS graphics window.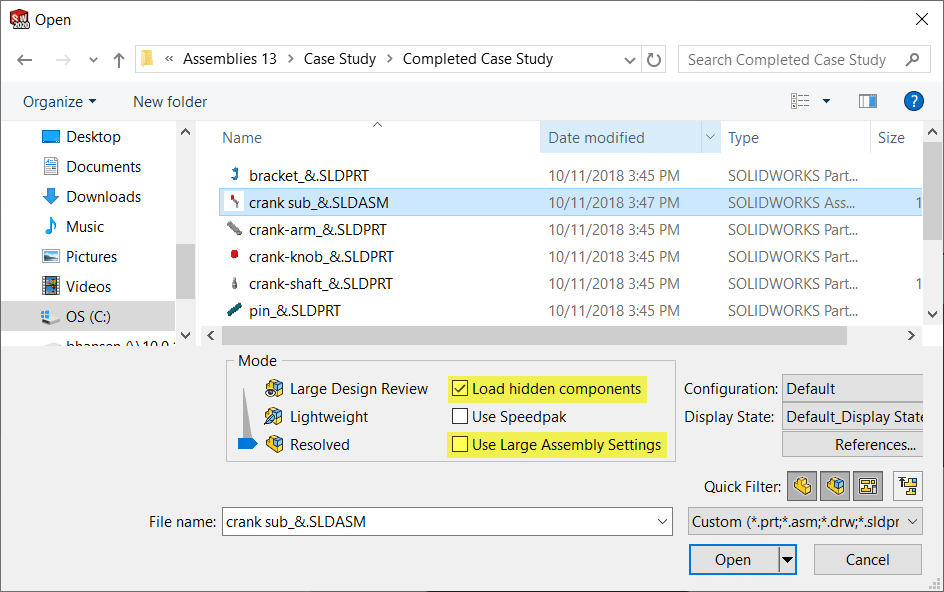 A few changes have been made to the open dialogue box. These include renaming Large Assembly Mode to Use Large Assembly Mode. Renaming Do Not Load Hidden Components to Load Hidden Components. And renaming Select Sheets to Open to Select Sheets.
I hope this part of the What's New series gives you a better understanding of the new features and functions of SOLIDWORKS 2020. Please check back to the CATI Blog as the CATI Application Engineers will continue to break down many of the new items in SOLIDWORKS 2020. All these articles will be stored in the category of "SOLIDWORKS What's New."
Design Innovation Month – October 2019
What is DI Month? We're declaring October Design Innovation Month—again! It's a month-long series of special events focused on what's new in design and manufacturing technology. You'll learn about enhancements in SOLIDWORKS 2020 that deliver new capabilities for improved performance, streamlined workflows, and a connected design ecosystem. Find out what's new in 3D printing applications and 3D scanning to integrate into your design process. So, get ready to do things differently. It's time to innovate! Learn more about Design Innovation Month and register for events here:
Beau Hansen
Support Engineer
Computer Aided Technology, LLC