SOLIDWORKS 2020 What's New – Pattern and Mirror Support
The Structure System was added in SOLIDWORKS 2019. In SOLIDWORKS 2020, patterning and mirroring was added to this awesome new tool.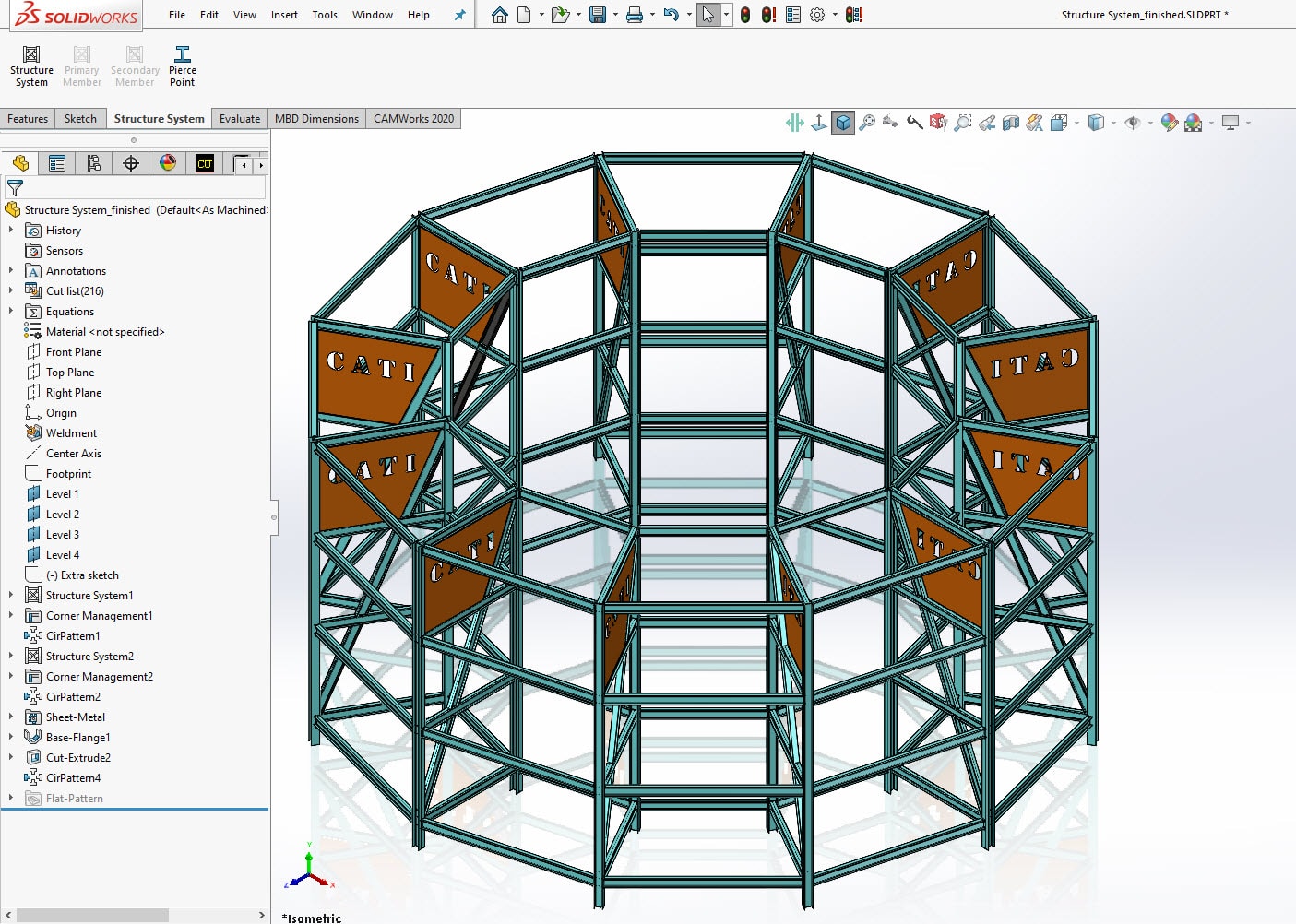 To achieve this prior to 2020, you needed to pattern the individual bodies. In 2020, you can pattern the entire Structure System using a linear or circular or mirror patterns. You keep the intelligence integrity for all your members and any additional Structure Systems that are added while referencing the patterned members. When patterning bodies, this is not possible.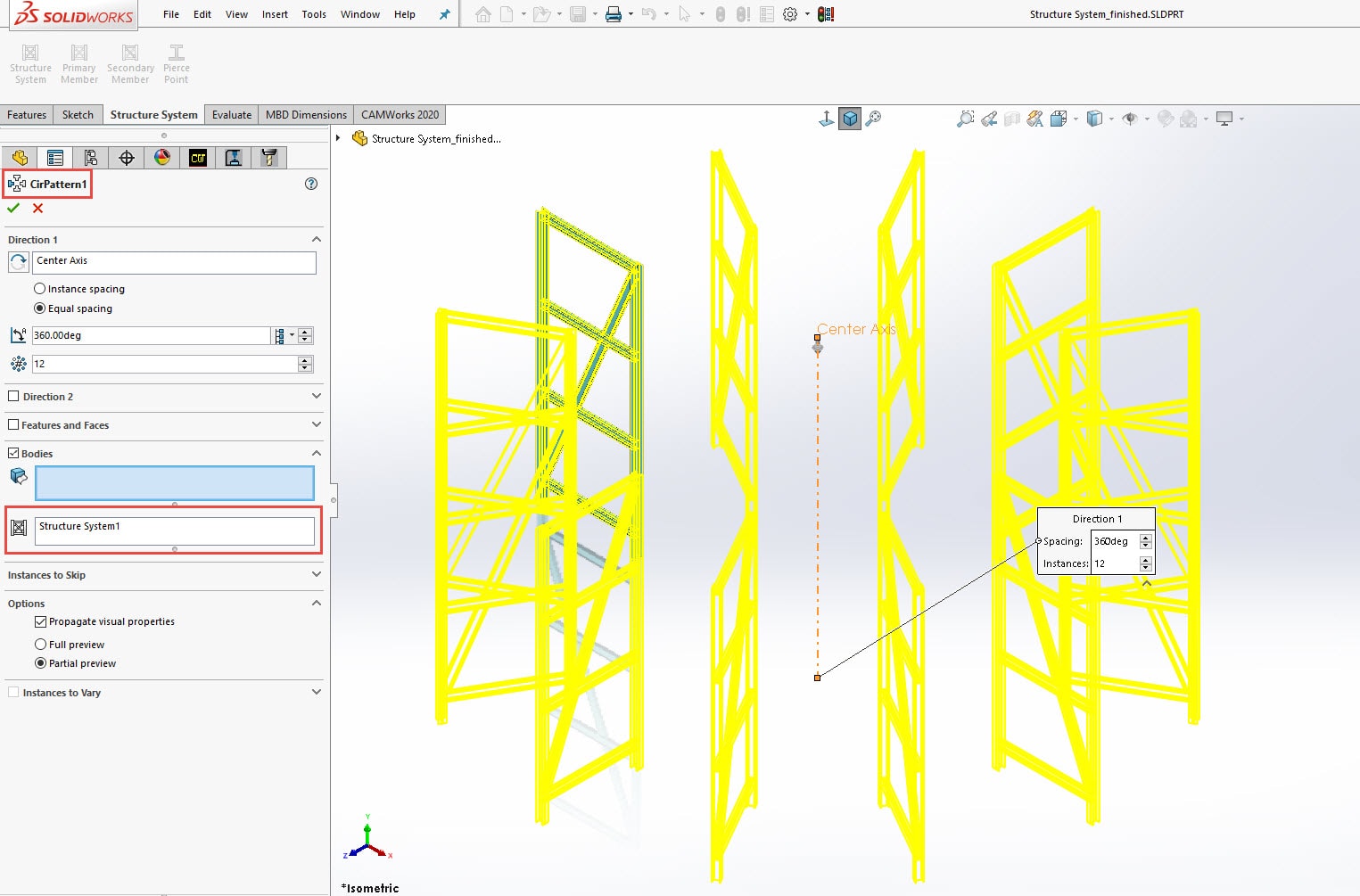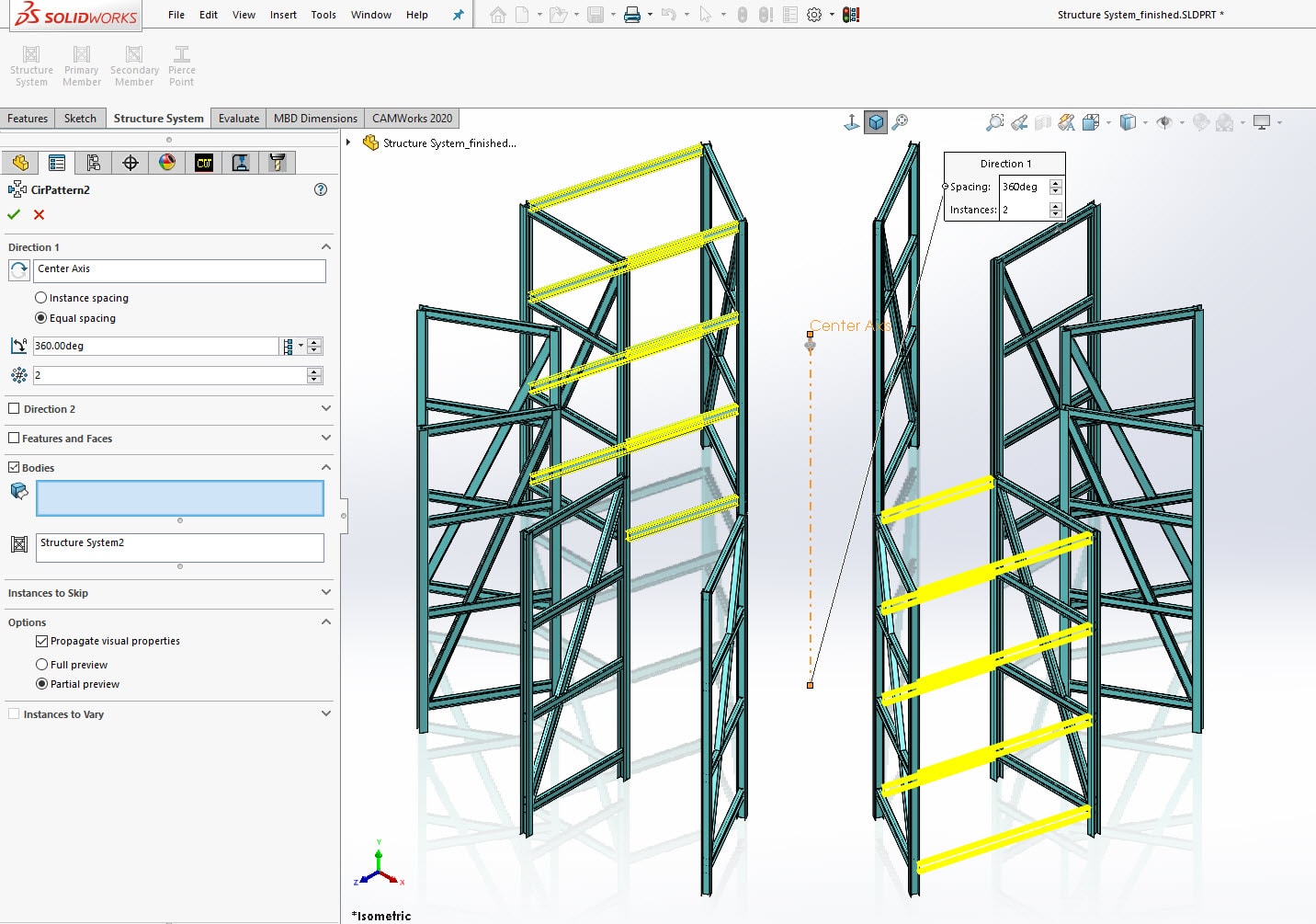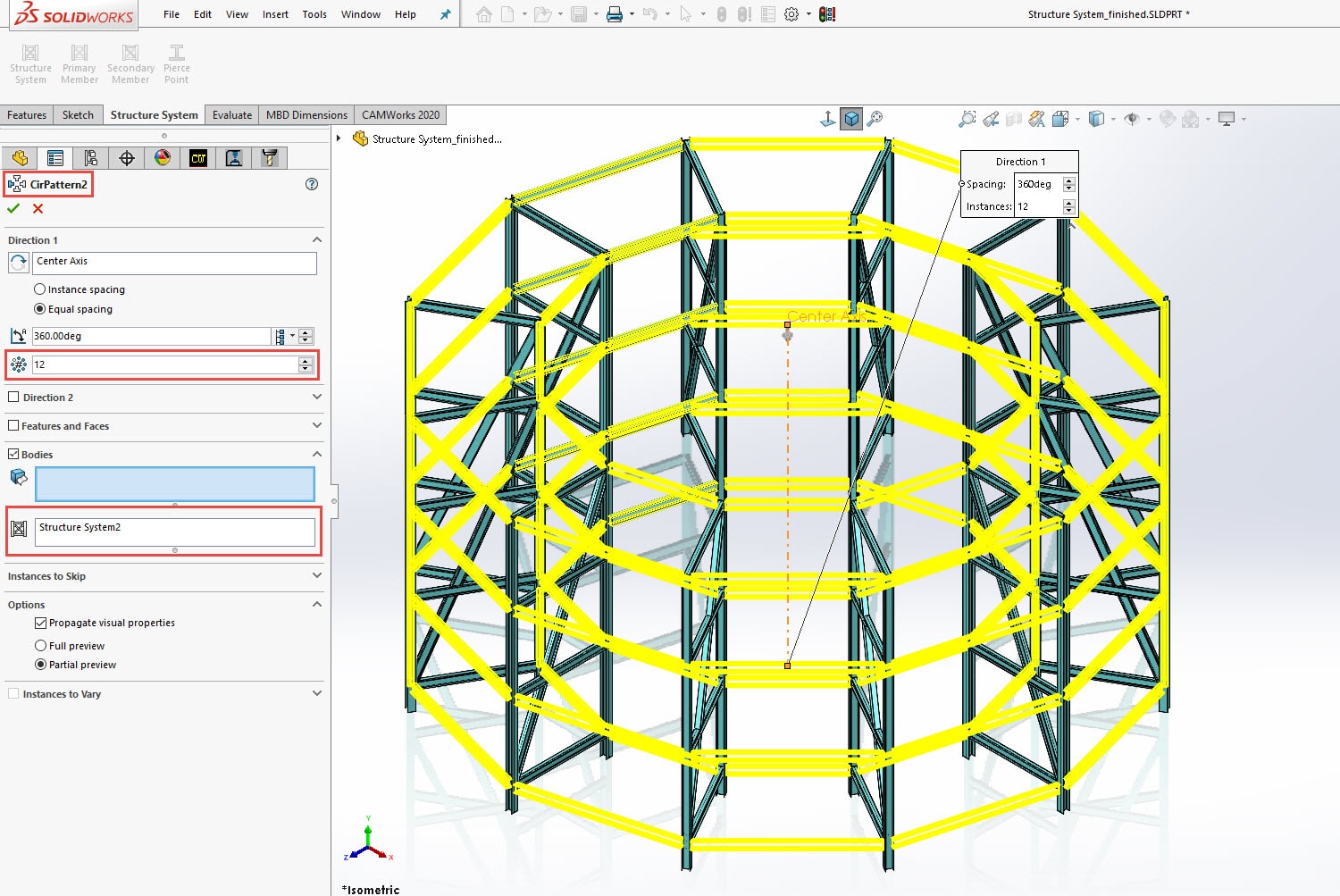 After exiting the Structure System, the Corner Management tool determines the corners between the new members. This is based on the first Structure System and its patterned members, which then determines the proper Trim Tool Member and Trim order.
The HUGE takeaway from this SOLIDWORKS 2020 enhanced feature, is the ability to create and modify structural members of different profiles in a single feature! And with the flexibility of corner management and trimming. In SOLIDWORKS weldments, this would take several different structural features, groups and trim features in your design tree.
The enhancement to the Structure System feature inside SOLIDWORKS 2020, is another shining example of how SOLIDWORKS continues to improve upon its features like this advanced weldment environment for your structure building.
I hope this part of the What's New series gives you a better understanding of the new features and functions of SOLIDWORKS 2020. Please check back to the CATI Blog as the CATI Application Engineers will continue to break down many of the new items in SOLIDWORKS 2020. All these articles will be stored in the category of "SOLIDWORKS What's New."
What is DI Month? We're declaring October Design Innovation Month—again! It's a month-long series of special events focused on what's new in design and manufacturing technology. You'll learn about enhancements in SOLIDWORKS 2020 that deliver new capabilities for improved performance, streamlined workflows, and a connected design ecosystem. Find out what's new in 3D printing applications and 3D scanning to integrate into your design process. So, get ready to do things differently. It's time to innovate!
Design Innovation Month – October 2019
Don Glaske
Technical Services Manager & CAM Product Manager
Computer Aided Technology, LLC