SOLIDWORKS 2020 What's New – PCB Enhancements
Duplicate Pad Designators
Traditionally, PCB designers would make their PCB footprints with mounting holes and label those holes as pad 0. Multiple mounting holes would all be labeled pad 0. And pretty much every PCB design software doesn't have an issue with that. SOLIDWORKS PCB hasn't had an issue with that either, except for when it comes to the collaboration with SOLIDWORKS CAD. We couldn't handle it on the mechanical end and required people to label every pad with a unique designator.
Now in 2020, ECAD-MCAD collaboration supports the use of duplicate pad designators in the footprint library and free pads in the PCB Editor in SOLIDWORKS PCB and Altium Designer! Now you can use your legacy libraries without having to make extensive modifications, because I know you have plenty of duplicate pad designators.
Integration with PDM
SOLIDWORKS has put a lot of work into getting PCB integrated with PDM. There is now a PCB-PDM connector add-on that can be used that will allow you to check in and checkout PCB files. It does require PDM Professional, but it allows:
Creation of PCB files to start a project directly as part of a PDM workflow
Check-in, Check-out, and automate versioning PCB files through the File Explorer
Create Data cards and where used information
Centralize the storage of design data
Notify the workflow processes at specific milestones
Use a formal release process with electronic approval and signoff
Synchronize PCB/PDM variables and parameters
Create a PDM-based Bill of Materials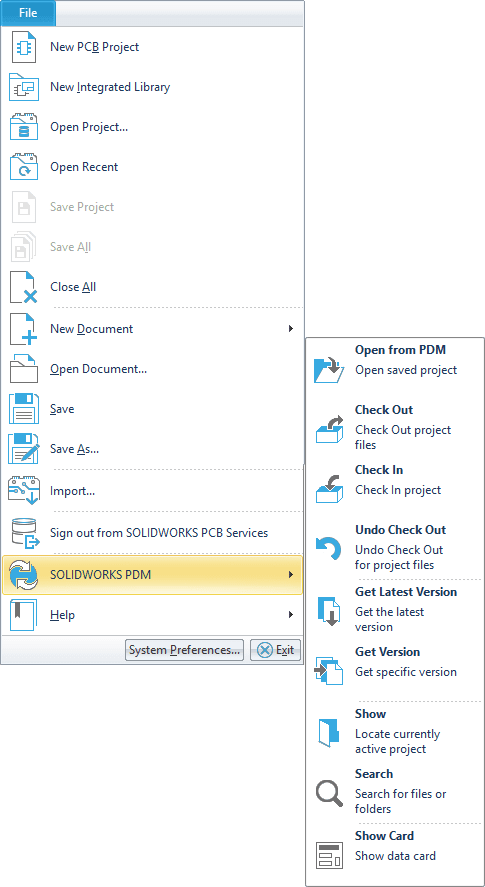 Contact your VAR to get the installation files for adding the PDM connector to PCB. See more information about how the connector works here.
Rigid-Flex Support in SOLIDWORKS PCB
If you work with Rigid-Flex circuit boards, you can now define those areas directly in the layer stack manager.

Board Planning mode will allow you to draw lines specifying the transition from rigid to flexible. When editing the board shape you can insert split lines and bend lines. Once the board is split into the sections, the section properties will allow you to define which section in the layer stack it corresponds to.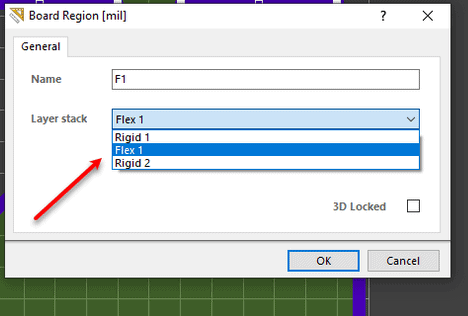 The rigid-flex design will also come across in the communication to SOLIDWORKS CAD. The 3D assembly will be able to be bent to ensure the correct fit, and bends can be modified in SOLIDWORKS and communicated back to PCB.
I hope this part of the What's New series gives you a better understanding of the new features and functions of SOLIDWORKS 2020. Please check back to the CATI Blog as the CATI Application Engineers will continue to break down many of the new items in SOLIDWORKS 2020. All these articles will be stored in the category of "SOLIDWORKS What's New."
Design Innovation Month – October 2019
What is DI Month? We're declaring October Design Innovation Month—again! It's a month-long series of special events focused on what's new in design and manufacturing technology. You'll learn about enhancements in SOLIDWORKS 2020 that deliver new capabilities for improved performance, streamlined workflows, and a connected design ecosystem. Find out what's new in 3D printing applications and 3D scanning to integrate into your design process. So, get ready to do things differently. It's time to innovate!
Brian Cooke
Application Engineer, Electrical Specialist
Computer Aided Technology, LLC