SOLIDWORKS 2020 What's New – SOLIDWORKS Composer Animation Export Enhancements
In a previous SOLIDWORKS 2020 What's New post, I introduced new functionality in Composer 2020 to automatically import named views from your SOLIDWORKS models. As you can see, the View Pane lists the same views that the SOLIDWORKS assembly contains and can be used for any Composer purpose, such as an animation. Composer 2020 now supports saving an animation as an .MP4, .FLV, or .MKV file without the need of any additional video software.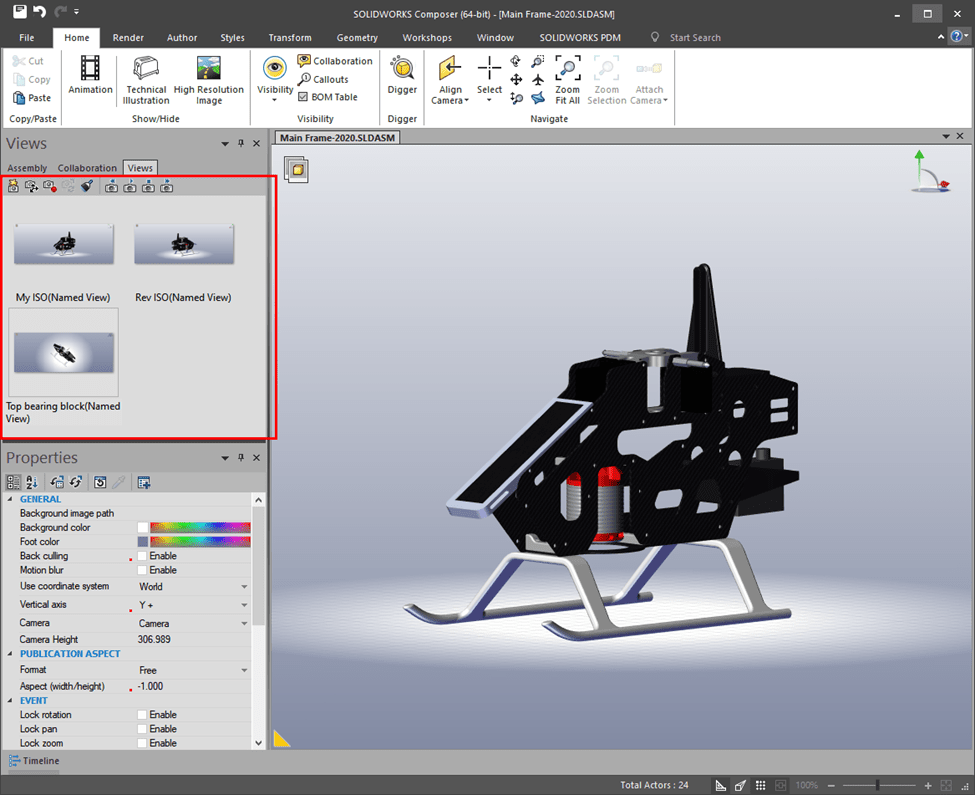 An easy way to get a jump start on an animation is to re-use the views in the View Pallet. The first thing we'll do is switch to Animation Mode by clicking the toggle in the upper right corner of the graphics window. It will switch to an icon that looks like a few frames of movie film, before everything was digital. The interface will look like this.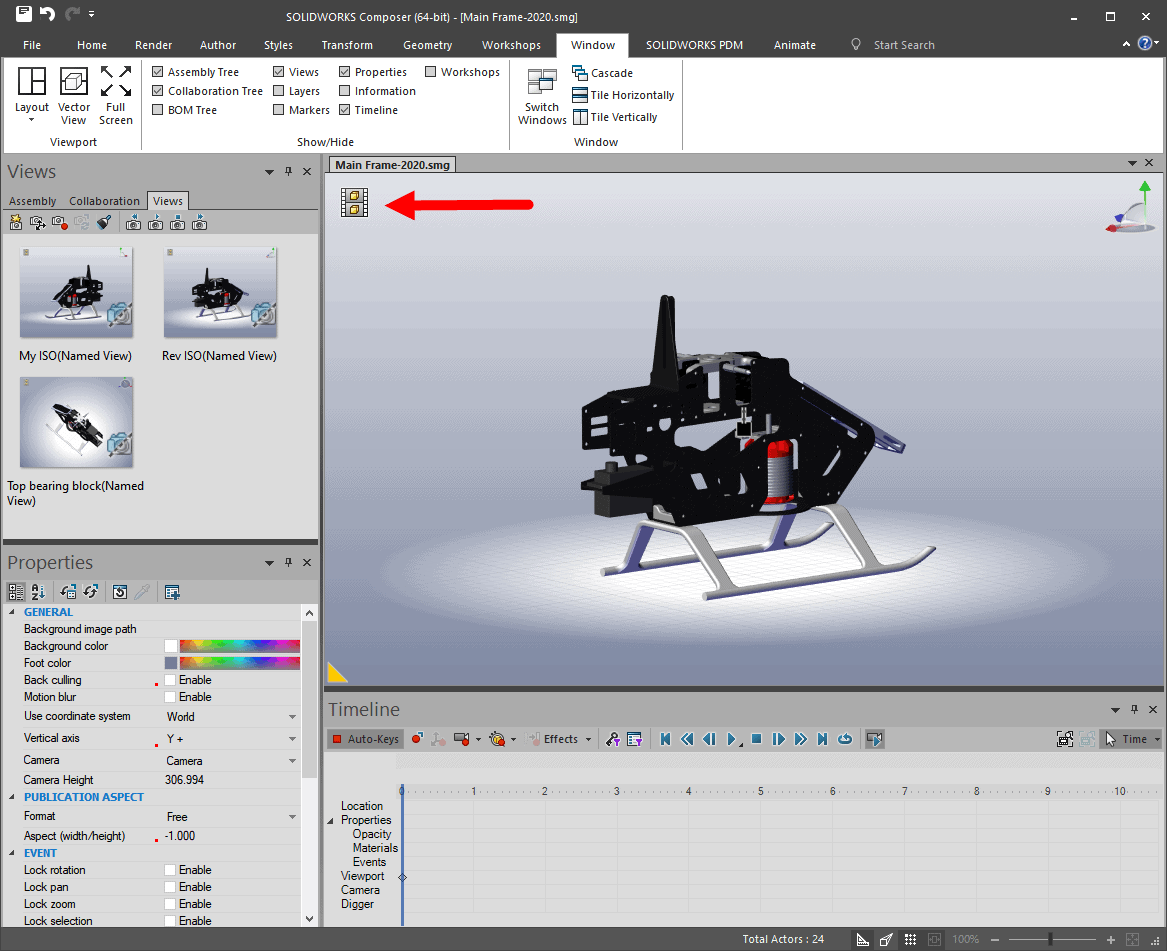 At this point, we begin creating our animation by dragging existing views onto the Animation Timeline at the desired time step.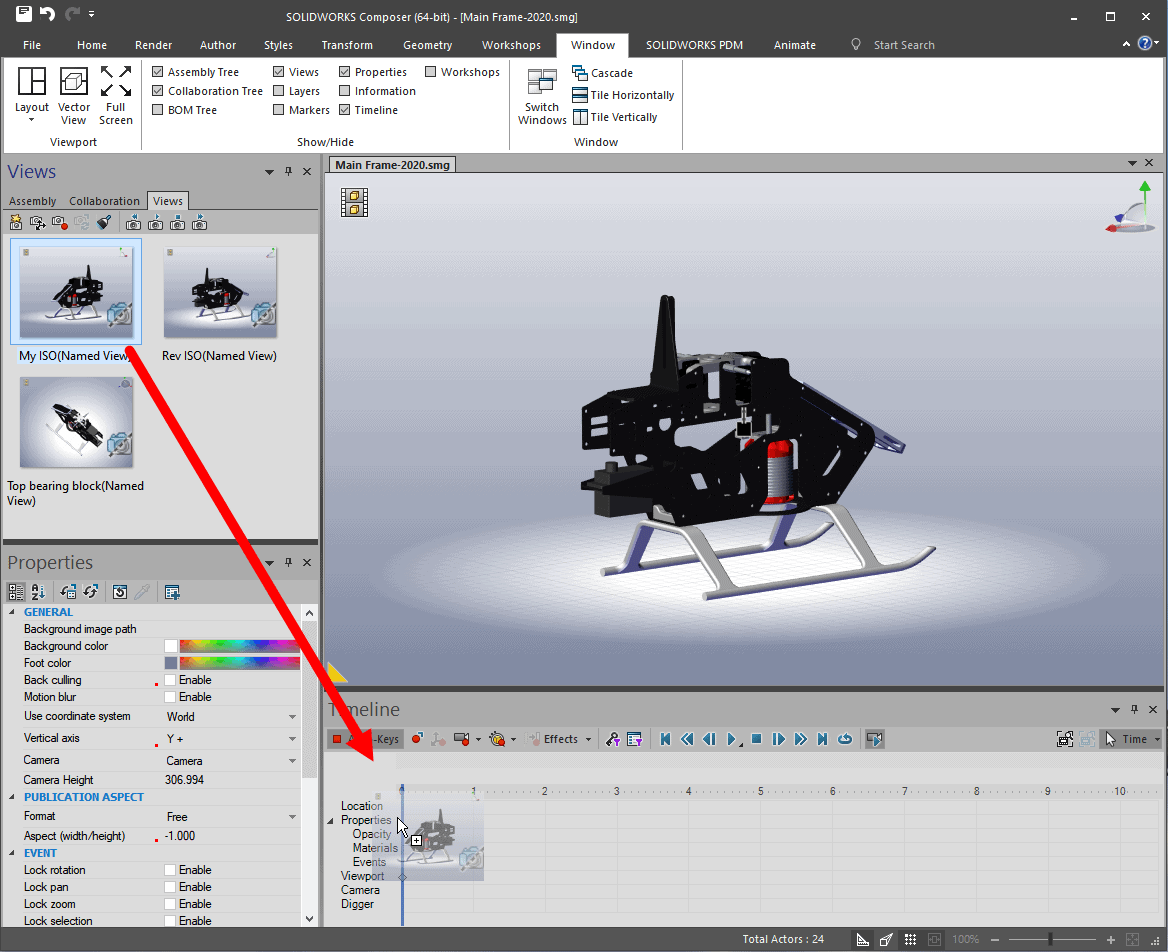 With the basic structure of the animation complete, we can adjust any available property such as: model color or transparency level, position, show or hide any number of annotations, etc.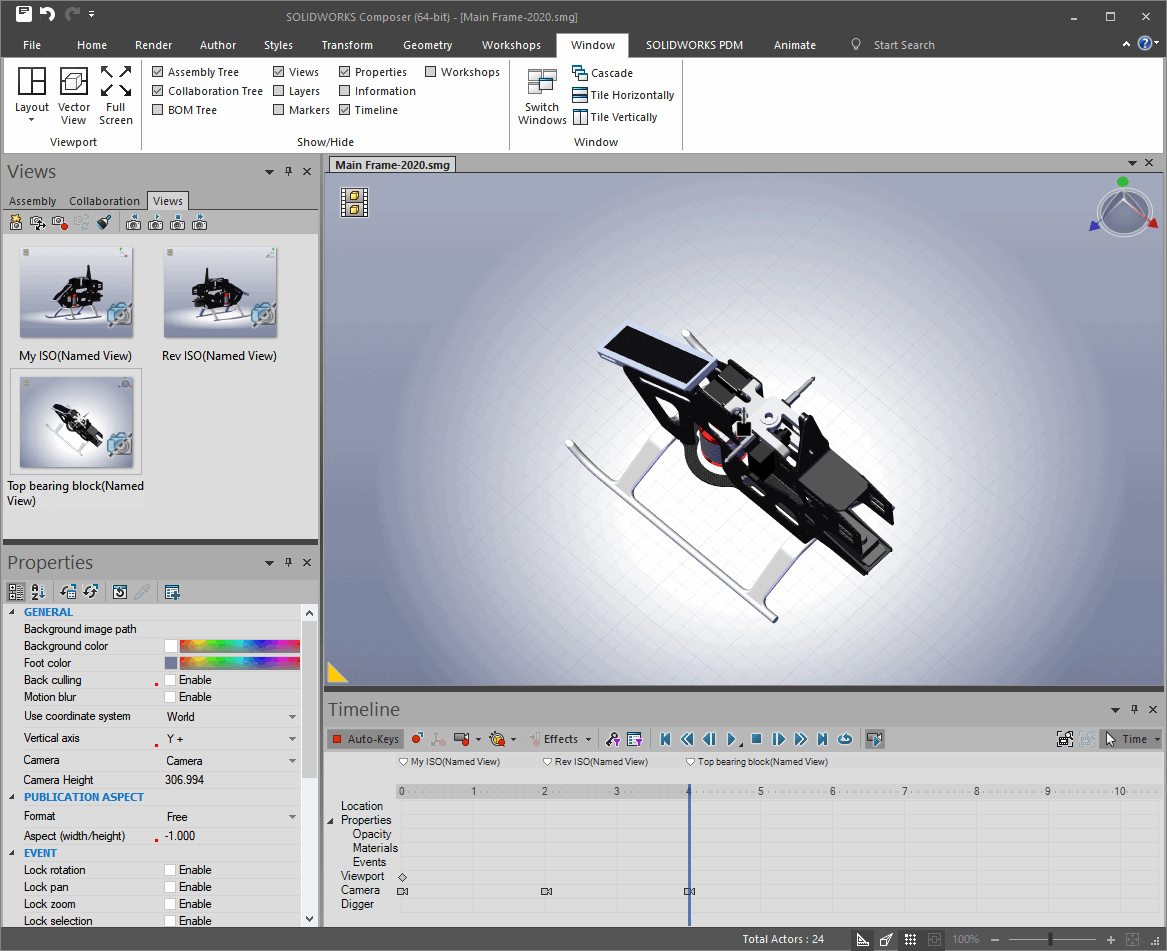 If we're satisfied with the result, it's time to share the content and export to a file and this is where the new functionality comes into play. From the Workshops tab, select the Video Workshop. When in the Video Workshop, choose: Save Video As and then the file format.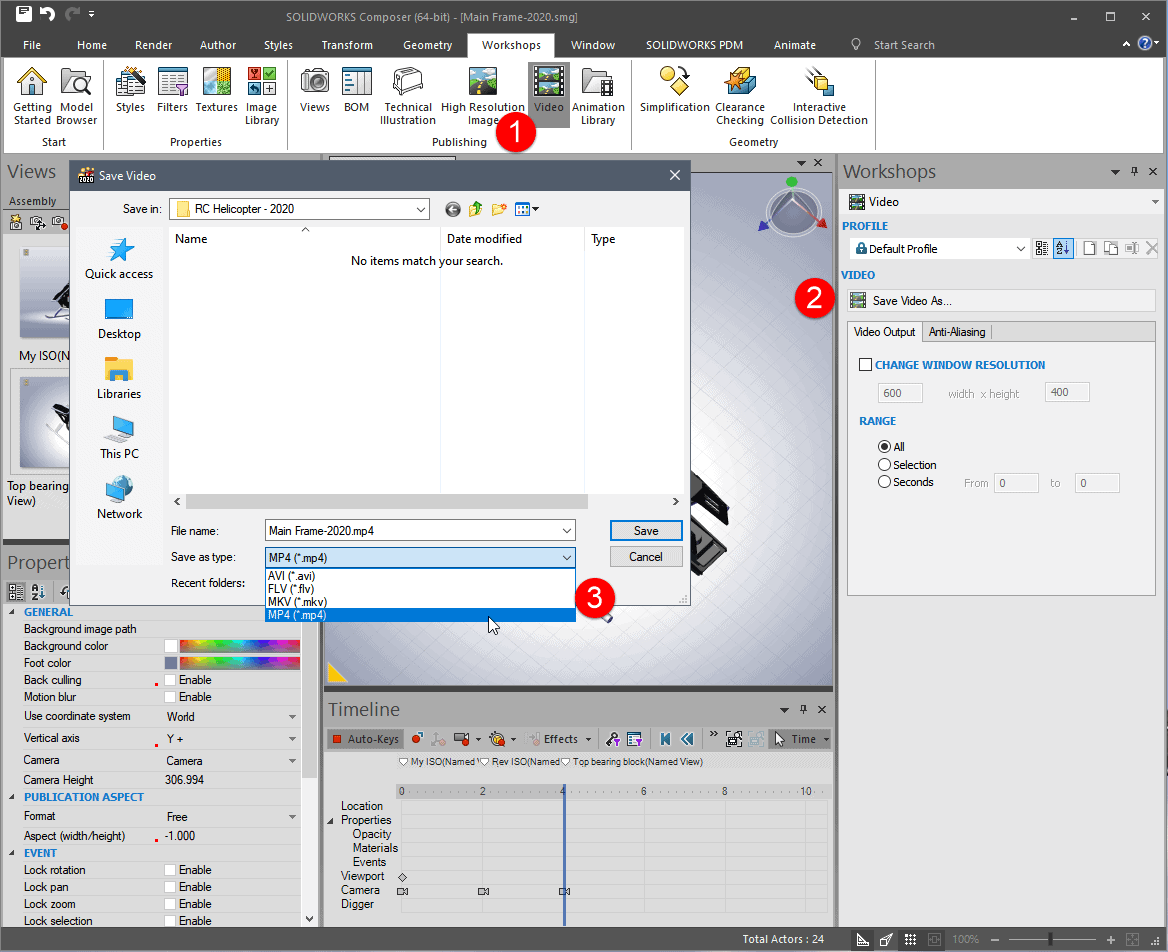 Look at all those file formats! Previous versions of Composer only saved the animation as an .AVI file so these new formats are a welcome improvement. This is a massive time saver as we don't need to send the file to a stand-alone video application for conversion.
I hope this part of the What's New series gives you a better understanding of the new features and functions of SOLIDWORKS 2020. Please check back to the CATI Blog as the CATI Application Engineers will continue to break down many of the new items in SOLIDWORKS 2020. All these articles will be stored in the category of "SOLIDWORKS What's New."
Design Innovation Month – October 2019
What is DI Month? We're declaring October Design Innovation Month—again! It's a month-long series of special events focused on what's new in design and manufacturing technology. You'll learn about enhancements in SOLIDWORKS 2020 that deliver new capabilities for improved performance, streamlined workflows, and a connected design ecosystem. Find out what's new in 3D printing applications and 3D scanning to integrate into your design process. So, get ready to do things differently. It's time to innovate!
Kris Dubuque
Field Technical Services Manager
Computer Aided Technology, LLC