SOLIDWORKS 2020 What's New – SOLIDWORKS Composer Import Enhancements
SOLIDWORKS Composer 2020 has some great new enhancements that allow you to import more data from your SOLIDWORKS models than ever before. To gain access to these new options, select the SOLIDWORKS file and then the SOLIDWORKS icon in the Composer open window.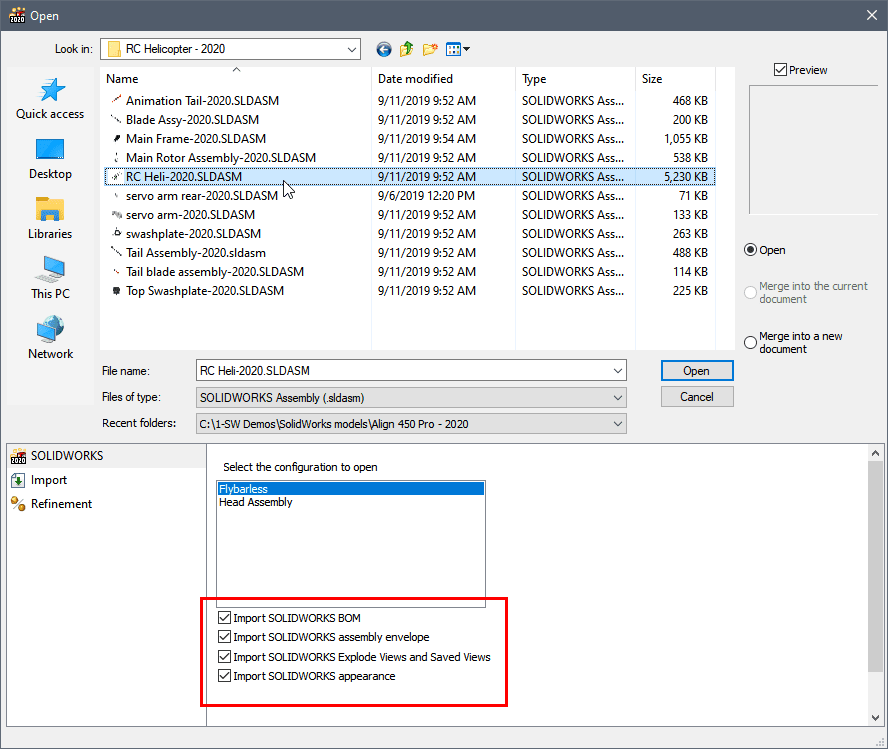 Now, you may be thinking, "I can already import my SOLIDWORKS exploded view and textures into Composer." How is this new? That is correct, some of these enhancements were introduced in previous releases. Composer 2019 gave us the ability to toggle on or off importing the SOLIDWORKS BOM and the assembly envelope. Composer 2020 extends these options to import (or not) appearances, exploded views and saved views.
What I'm really excited about is the new ability to import saved model views. Let's look at how re-using our saved views in SOLIDWORKS is a massive time saver in Composer 2020. In this assembly, I've created a few Named Views to orient the model easily, with a click of the mouse.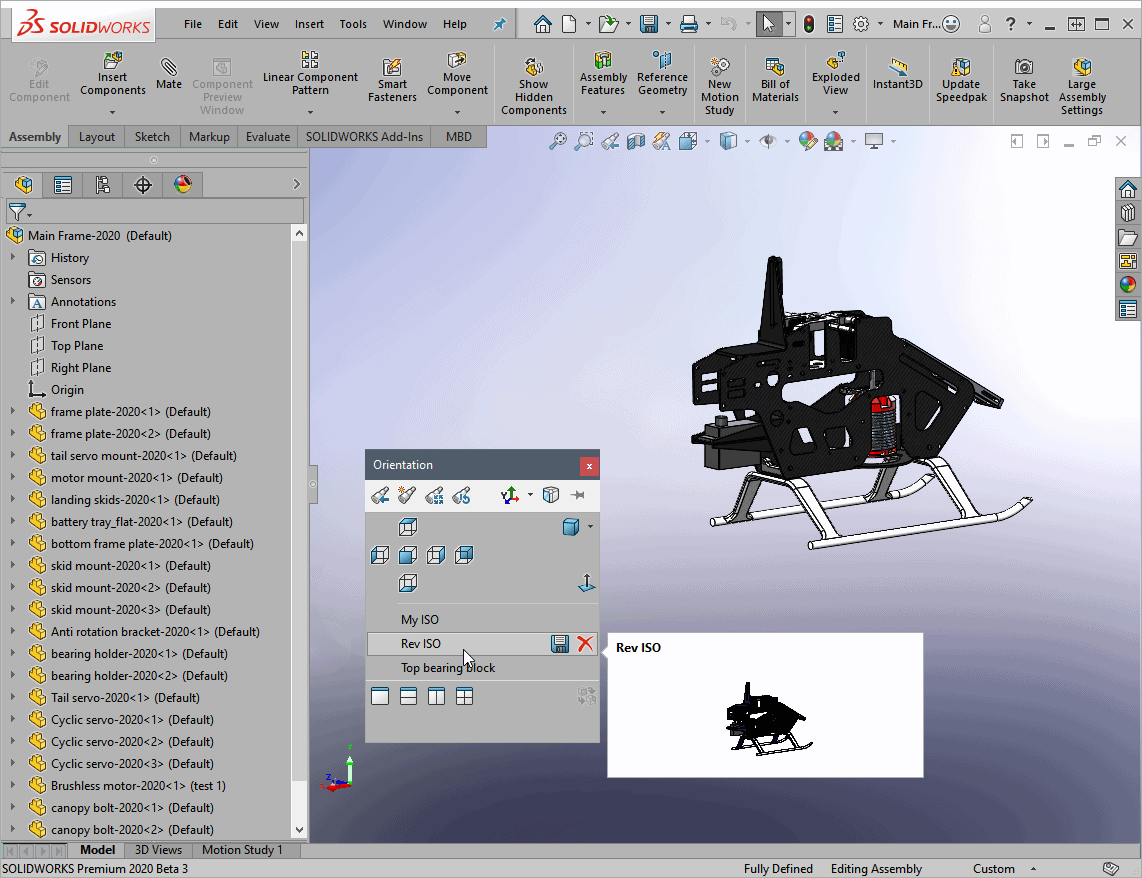 Now, when I open the same file in Composer 2020 and I have the option selected to import Exploded Views and Named Views, Composer will give me exactly what I have in SOLIDWORKS. Easy, right?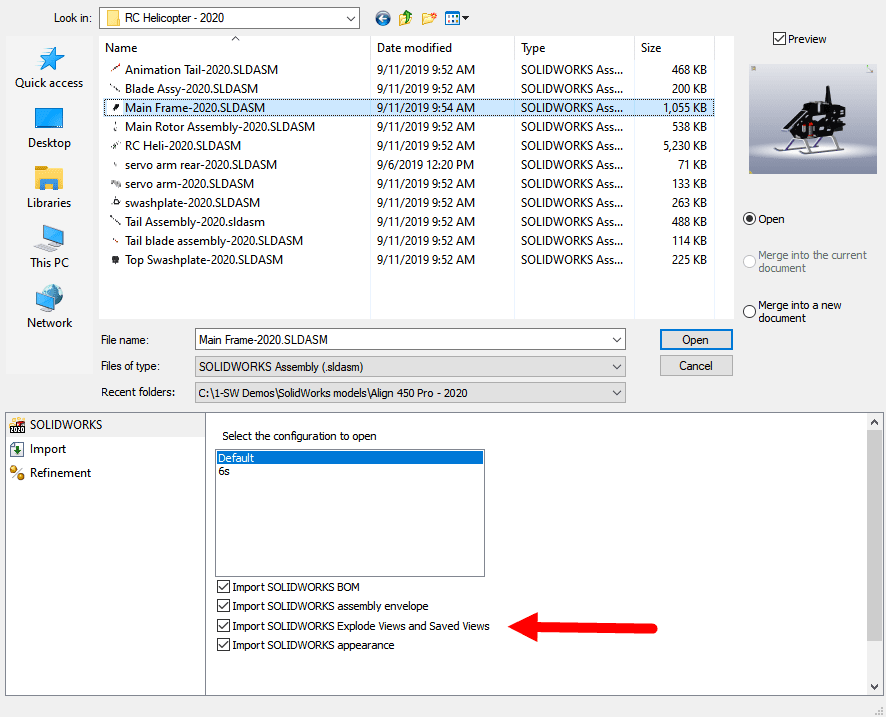 As you can see, the same named views have automatically populated the View Pane in Composer 2020. They match the names from SOLIDWORKS and have (Named View) added to the name to help show where they originated from.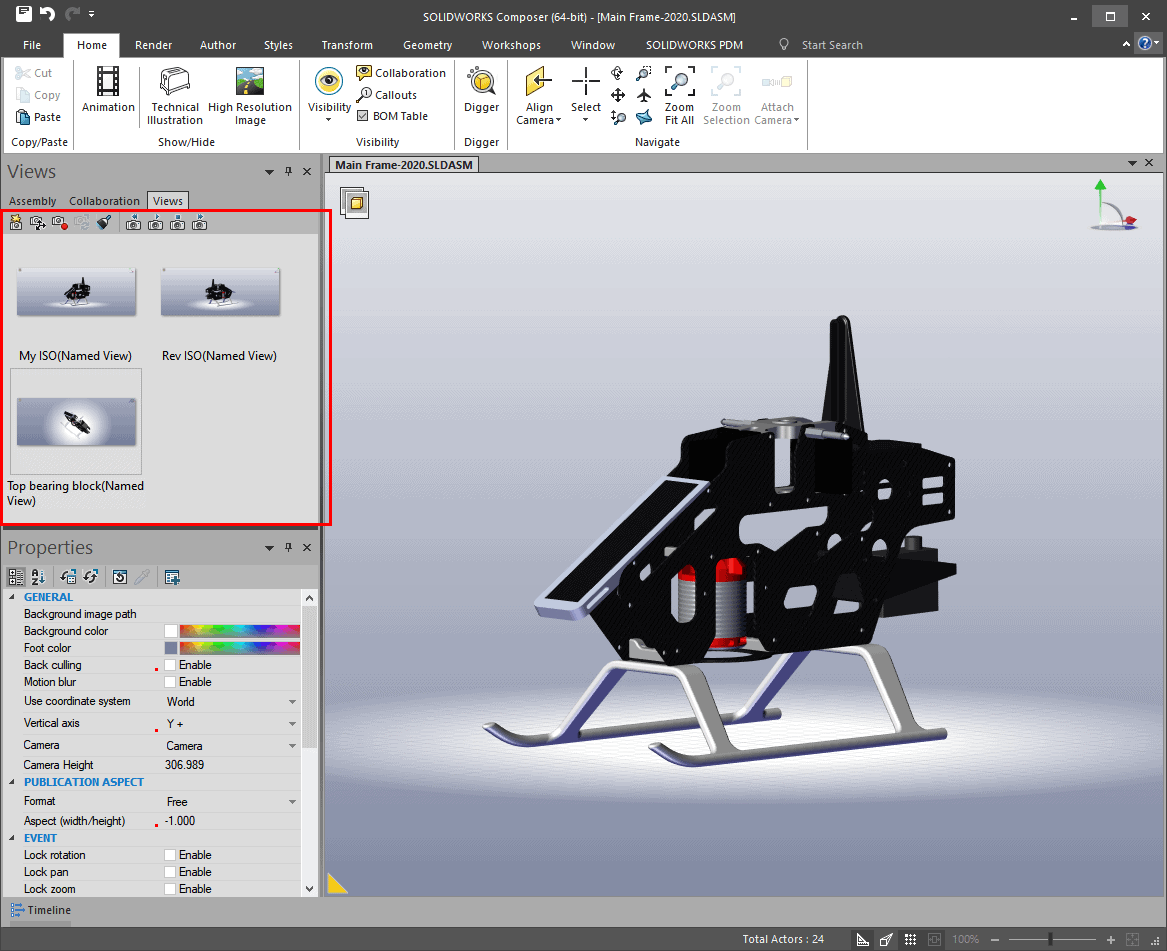 I hope this part of the What's New series gives you a better understanding of the new features and functions of SOLIDWORKS 2020. Please check back to the CATI Blog as the CATI Application Engineers will continue to break down many of the new items in SOLIDWORKS 2020. All these articles will be stored in the category of "SOLIDWORKS What's New."
Design Innovation Month – October 2019
What is DI Month? We're declaring October Design Innovation Month—again! It's a month-long series of special events focused on what's new in design and manufacturing technology. You'll learn about enhancements in SOLIDWORKS 2020 that deliver new capabilities for improved performance, streamlined workflows, and a connected design ecosystem. Find out what's new in 3D printing applications and 3D scanning to integrate into your design process. So, get ready to do things differently. It's time to innovate!
Kris Dubuque
Field Technical Services Manager
Computer Aided Technology, LLC