SOLIDWORKS 2021 What's New – MBD Enhancements
SOLIDWORKS 2021 What's New – MBD Enhancements – #SW2021
With the release of SOLIDWORKS 2021, we see some great added functionality to Model Based Definition.
The first involves Datum Targets. You can now add Datum Target Symbols to your DimXpert Dimension Scheme.
Why is this so important? Datum Target Symbols are used to define a point, line or zone which can be used to measure to/from during your inspection process.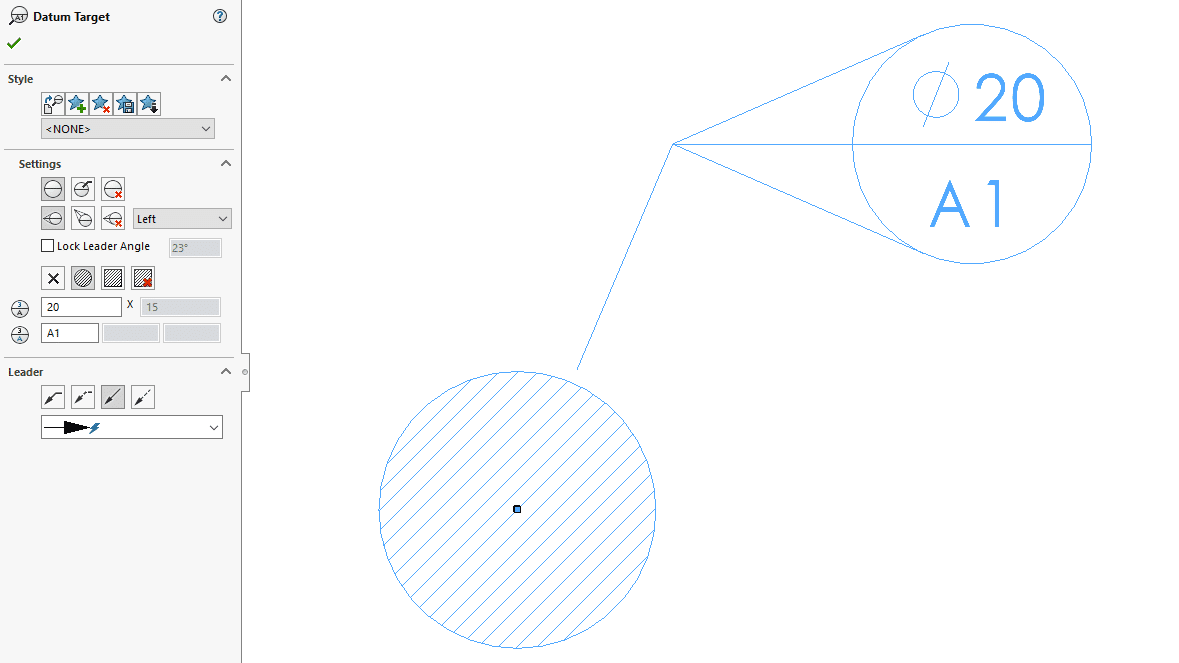 Tech Tip: You can customize the leader type, symbol orientation, zone shape, zone size and whether the Datum Target is moveable or not.
This is useful because very rarely when using any part geometry as your Datum, will the entire geometry be acceptable to be used as a measurement reference. You can use Datum Targets to limit the metrology areas of any previously defined Datum.
The newly created Datum Target locations can be controlled via DimXpert Location Dimensions and the Datum Target will be associated with its corresponding Datum. You can also hide the original Datum once you apply the Datum Target Symbol and is also fully supported by the built-in Error-Checking to know whether your Datum Target is fully defined or not.
The second big enhancement is the ability to include Sheet Metal Bend Tables in your 3D PDFs.
To be able to insert a Bend Table into your 3D PDF, you will need to edit or use a 3D PDF Template that includes a placeholder for a Bend Table and have a Bend Table already inserted in your part.
Tech Tip: Use the 3D PDF Template Editor to create or edit your 3D PDF Templates. You will find the Bend Table Placeholder as a command on the command manager in the Template Editor.

When you are ready to publish your Bend Table to your 3D PDF, in the Publish to 3D PDF Property Manager, under Bend Table, select your bend table and which columns to include.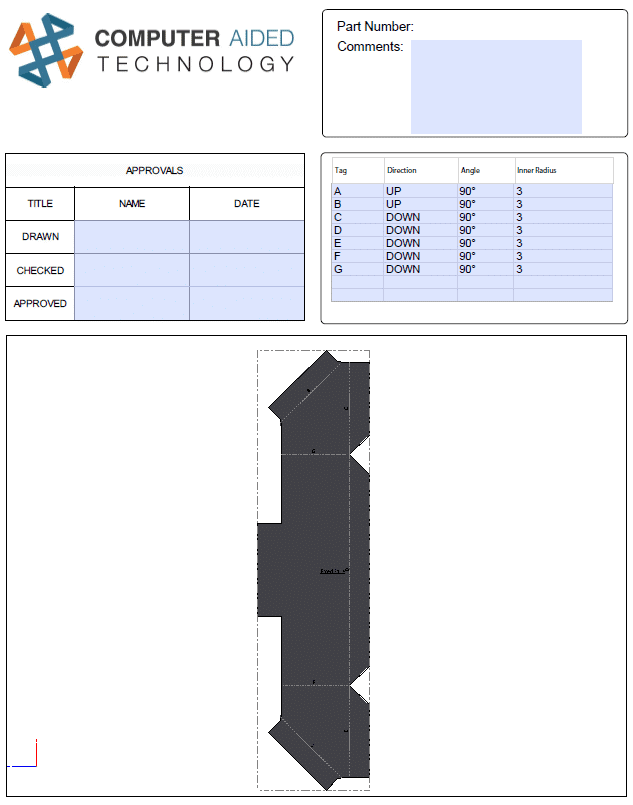 I hope this part of the What's New series gives you a better understanding of the new features and functions of SOLIDWORKS 2021. Please check back to the CATI Blog as the CATI Application Engineers will continue to break down many of the new items in SOLIDWORKS 2021. All these articles will be stored in the category of "SOLIDWORKS What's New."
Jordan Puentes
Application Engineer
www.cati.com
What is DI Month? We're declaring October Design Innovation Month—again! It's a month-long series of special events focused on what's new in design and manufacturing technology. You'll learn about enhancements in SOLIDWORKS 2021 that deliver new capabilities for improved performance, streamlined workflows, and a connected design ecosystem. Find out what's new in 3D printing applications and 3D scanning to integrate into your design process.