SOLIDWORKS 2021 What's New – SCHEMATIC ELECTRICAL VIEWER
For quite some time users have been hoping for a viewer that can look at the projects created in SOLIDWORKS Schematic. The wait is finally over with version 2021 and the Electrical Viewer is now available. This is a tool to view the project documents, but they are not able to be modified.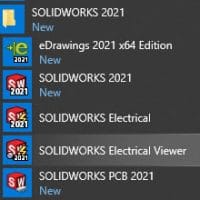 The viewer is packed with some decent functionality that you would expect from a viewer. Printing pages, creating a PDF, or exports of certain pages to name a few on our list. SOLIDWORKS Electrical Viewer would be ideally situated in a Client/Server installation type. It can also be installed on a workstation already equipped with SOLIDWORKS Electrical if desired.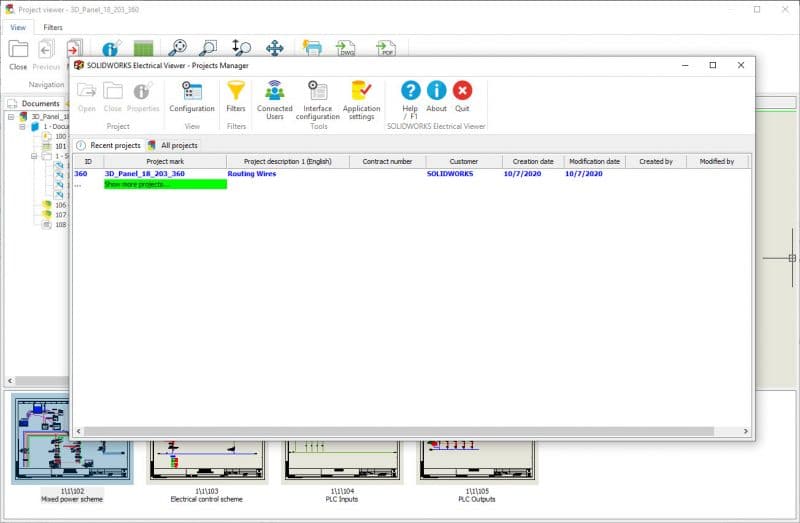 To view pages, select the page from the Document List or the preview pane along the bottom of the viewer. You will be able to look at only the page you have selected in the viewer. Zoom, pan, or view the properties of the page you have selected. Printing or Exporting options are available as well. Select a different page from any of the previous methods or use the Next or Previous commands in the command bar.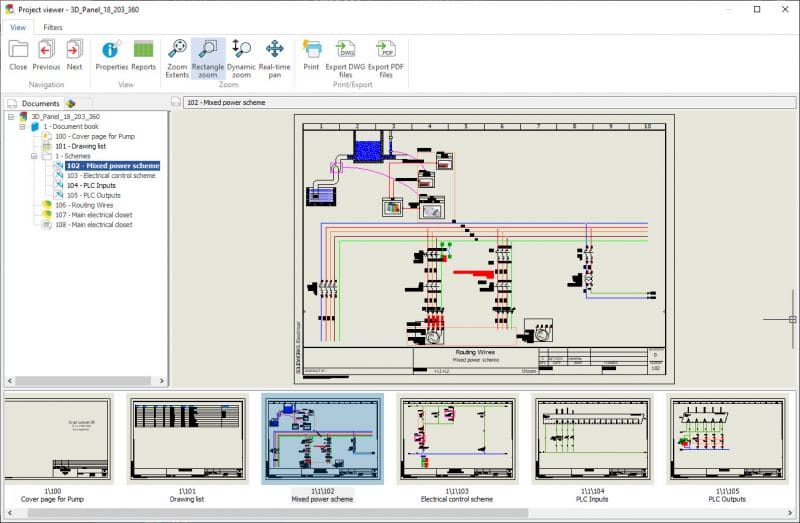 Users will have the ability to view reports that have been created in the project. Selecting the reports manager will open the dialog box of the reports manager. The reports displayed are the reports existing in the project and users will not be able to add, edit, or delete reports. Simply select the report you wish to view and review the content.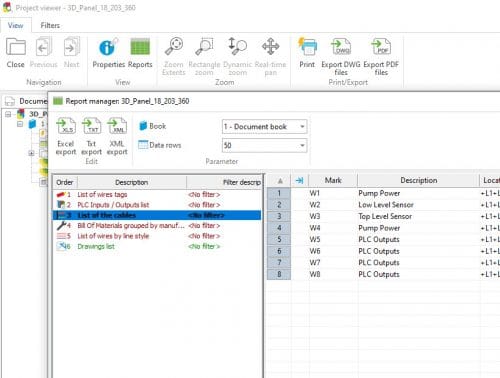 Another great feature in the tool is the component viewer. Users are able to browse through the components listed or even search them out. When selecting the component from the listing, it displays the component symbol and highlights the page it is placed on. To search, select the Filters tab above the command icons and enter your search criteria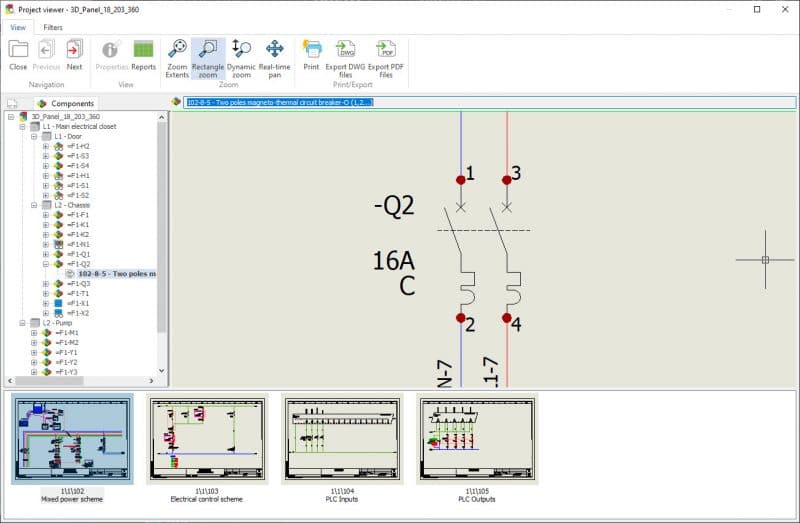 I hope this part of the What's New series gives you a better understanding of the new features and functions of SOLIDWORKS 2021. Please check back to the CATI Blog as the CATI Application Engineers will continue to break down many of the new items in SOLIDWORKS 2021. All these articles will be stored in the category of "SOLIDWORKS What's New."
Corey Kubichka
CATI Electrical Product Manager
www.cati.com
What is DI Month? We're declaring October Design Innovation Month—again! It's a month-long series of special events focused on what's new in design and manufacturing technology. You'll learn about enhancements in SOLIDWORKS 2021 that deliver new capabilities for improved performance, streamlined workflows, and a connected design ecosystem. Find out what's new in 3D printing applications and 3D scanning to integrate into your design process.