SOLIDWORKS 2021 What's New – Silhouette Defeature Configurations
Silhouette Defeature is a capability that was introduced into SOLIDWORKS in 2019. This capability creates a simplified part from the silhouette outlines of components and bodies. Silhouette Defeature can be used at the top assembly level to quickly simplify any top-level assembly.
Two main reasons to use Silhouette Defeature:
-Improve Assembly performance
-Hide proprietary design data
So why are we looking at a capability created in 2019??
Because now in 2021, the defeatured version of a part or assembly can be saved as a configuration instead of creating a new file. This eliminates creating messier top-level file management and having to "replace component" if you'd rather use the defeatured silhouette version at a top level assembly.
(NOTE: We must be careful with mates when using the silhouette configuration…more on this at the end)
Here is what the process looks like:
Go to tools -> Defeature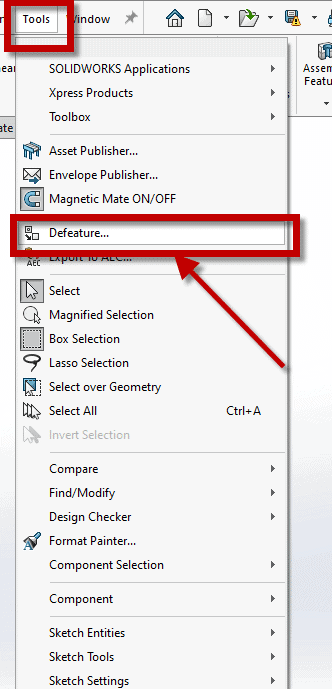 Group parts and subassemblies and decide how you want them to be defeatured. Parts and subassemblies can be represented by: bounding box, cylinder, polygons, or tighter fit polygons.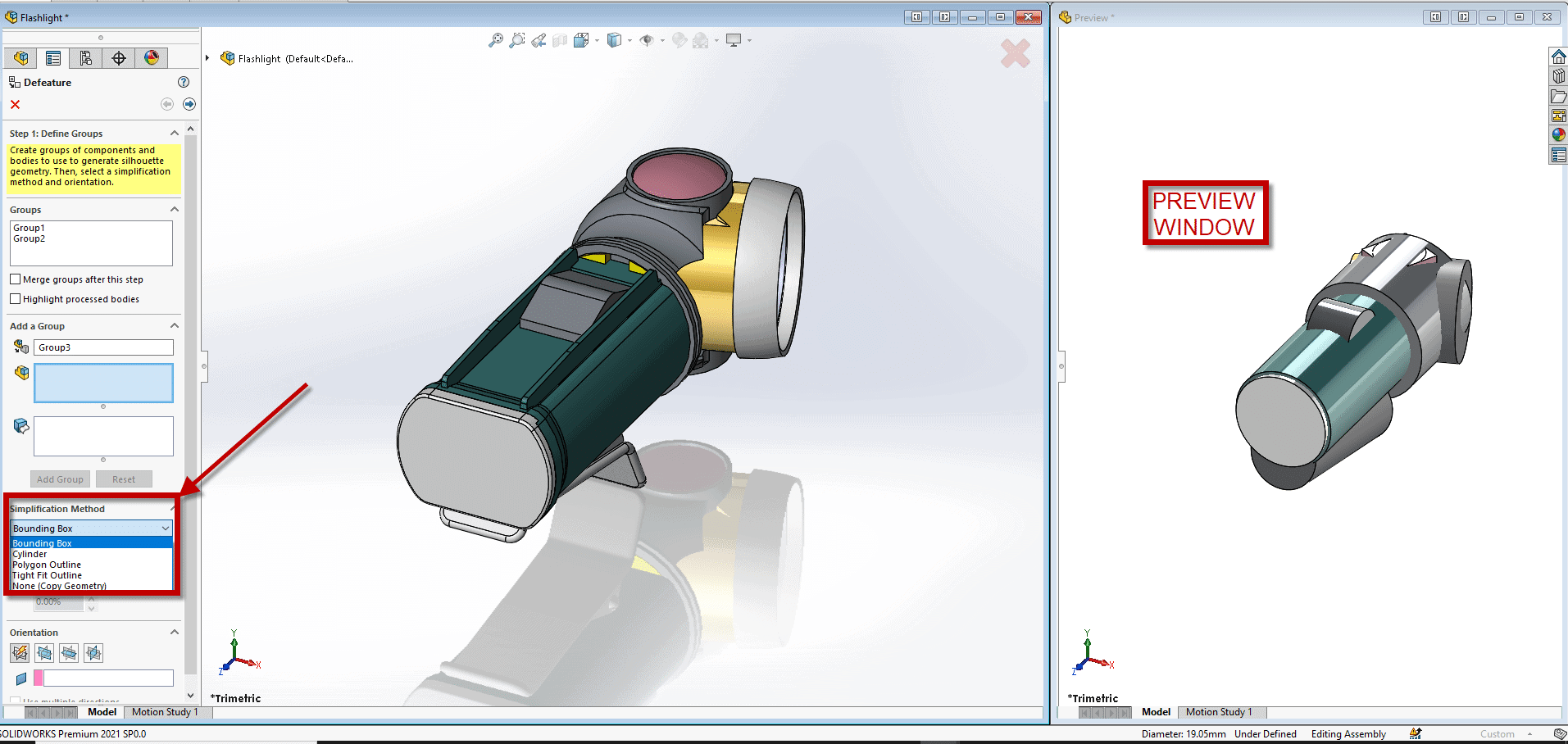 Once satisfied with the preview window hit the small blue "next" arrow at the top of the property manager until the output options are available.

Choose to "Create a new configuration" to place the defeatured configuration in the current file.
The defeatured version will now appear as a sub-configuration.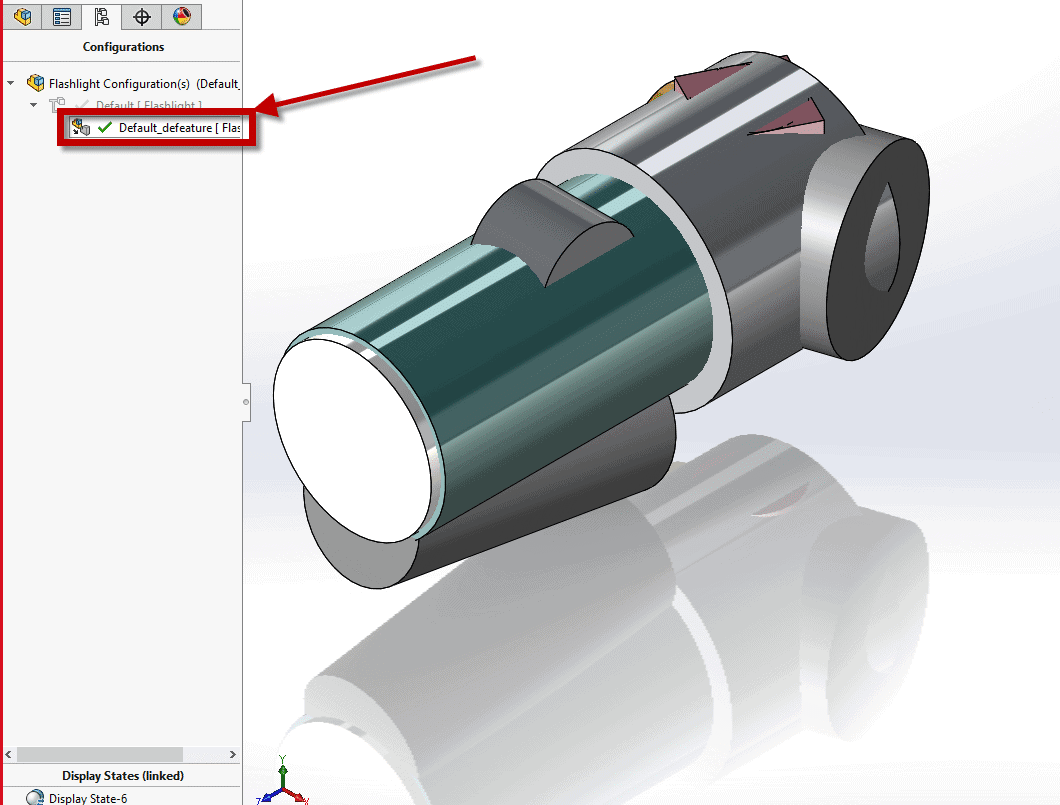 One thing to note:
When using a defeatured subassembly, only the mates created with the defeatured configuration will be active in all configurations. If the file is already mated in place THEN you create a defeatured subassembly and switch to it at the top level the existing mates will be ignored with the defeatured configuration.
I hope this part of the What's New series gives you a better understanding of the new features and functions of SOLIDWORKS 2021. Please check back to the CATI Blog as the CATI Application Engineers will continue to break down many of the new items in SOLIDWORKS 2021. All these articles will be stored in the category of "SOLIDWORKS What's New."
Will Kefauver
Application Engineer – CSWE, Field Technical Services
www.cati.com
What is DI Month? We're declaring October Design Innovation Month—again! It's a month-long series of special events focused on what's new in design and manufacturing technology. You'll learn about enhancements in SOLIDWORKS 2021 that deliver new capabilities for improved performance, streamlined workflows, and a connected design ecosystem. Find out what's new in 3D printing applications and 3D scanning to integrate into your design process.