SOLIDWORKS 2021 What's New – SOLIDWORKS Simulation Improved Bonded Formulation
Simulation has introduced several new enhancements this year for SOLIDWORKS 2021. One of these enhancements gets a name change and additional functionality. Formerly known as a Bonded Contact, the new and improved Bonded Interaction makes setting up your model quicker than ever before.
Bonded Interaction Enhancements
The new Bonded Interaction improves the accuracy and simplifies the setup of Static, Frequency, and Buckling analysis. All new algorithms for 2021 mesh bodies independently and allow for Bonded Interaction improvement.
Let's look at an example. In this model there are several interferences. Prior to SOLIDWORKS Simulation 2021 this would be a no-go and cause several meshing and contact issues. Because SOLIDWORKS Simulation 2021 meshes the bodies independently there is a much lower likelihood of encountering issues with meshing.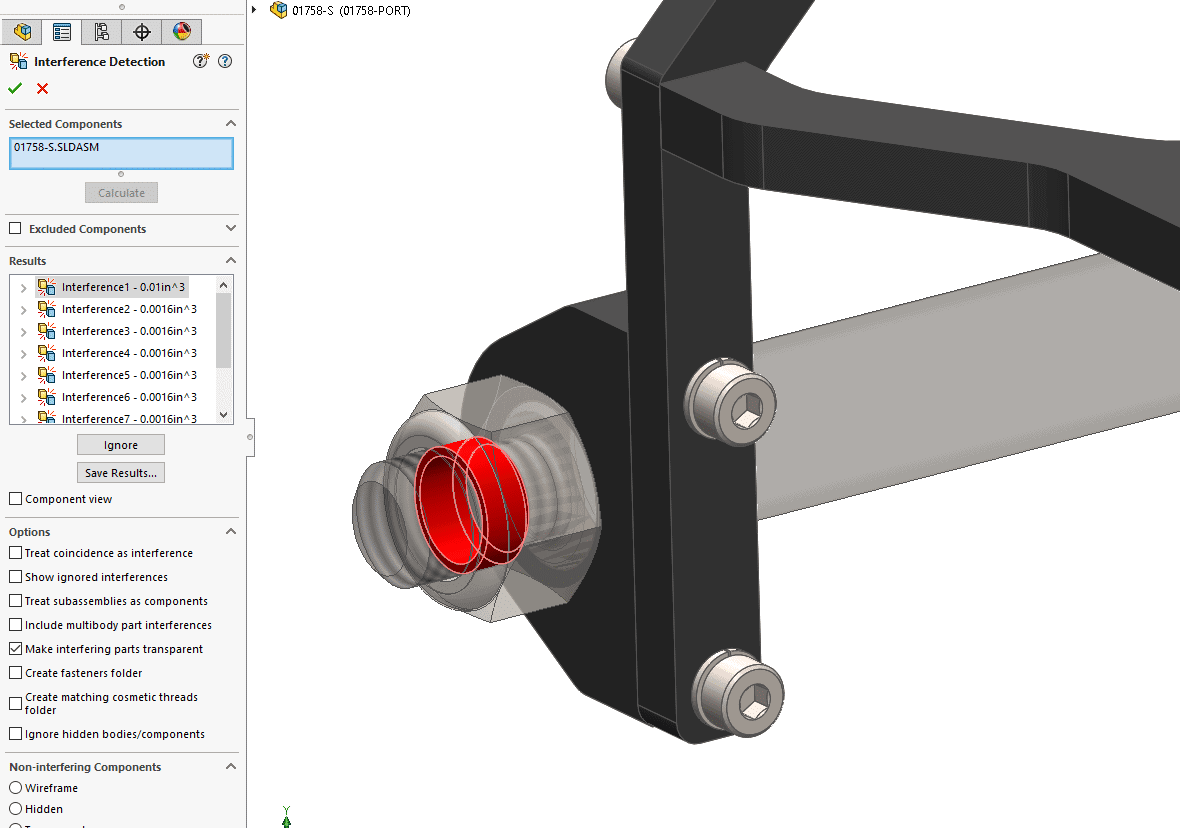 Note the High-Quality mesh elements shown in blue and the Draft-Quality mesh elements in orange.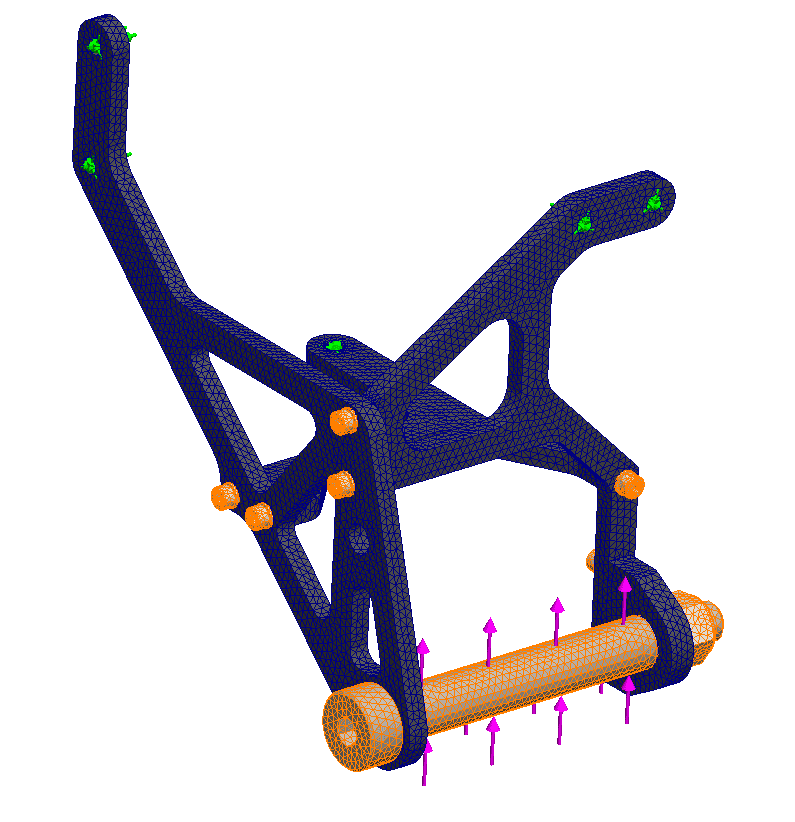 In SOLIDWORKS Simulation 2020 and earlier, the model would not pick up an interaction between the loaded bolt and the nut due to the interference. The model would give unrealistic results.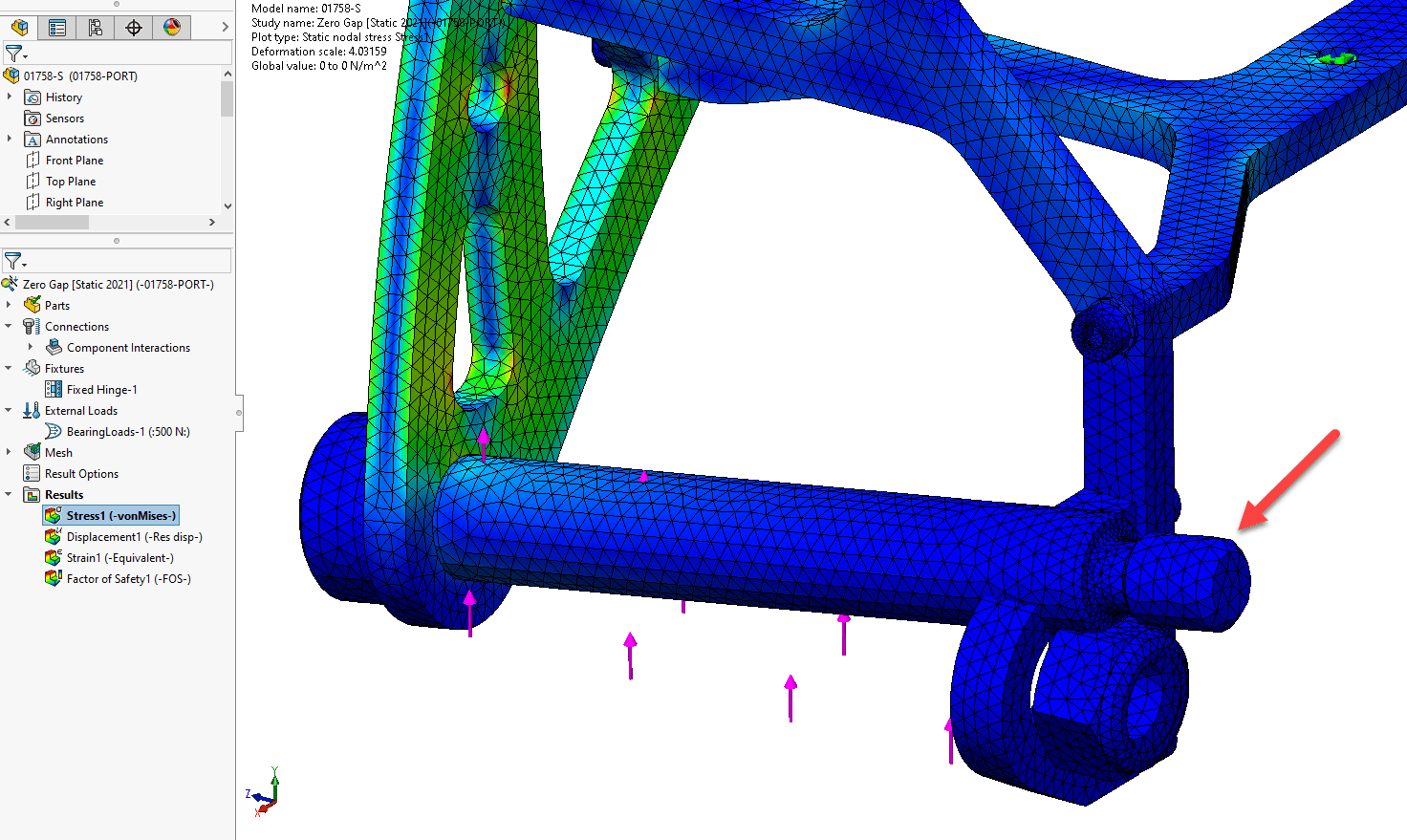 In SOLIDWORKS Simulation 2021 there is an option to include a tolerance for Bonded Interactions. This Gap Range for Bonding option allows for the model to recognize gaps and intersections in the geometry within tolerance and treat these regions as bonded.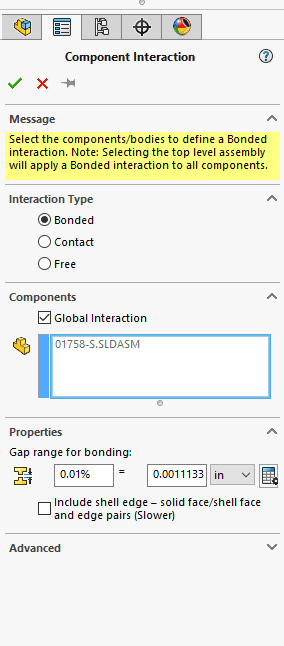 In SOLIDWORKS Simulation 2021 this option picks up and recognizes that the bolt should be bonded to the nut leading to realistic and accurate results. This speeds up model setup time, eliminating the need to model out any small interferences.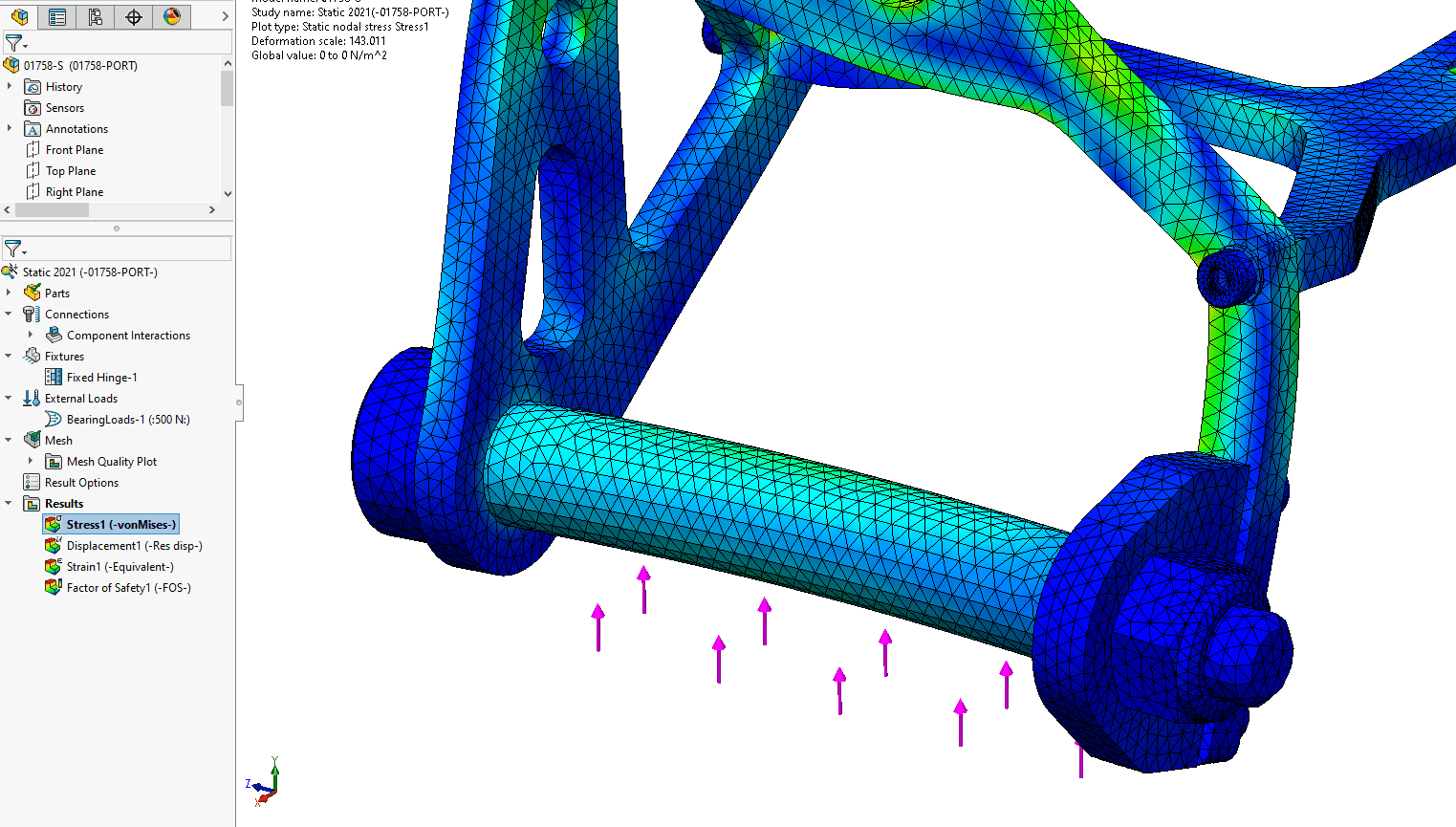 This new Bonded Interaction option is useful for gaps or small interferences between independent meshed components. This works for solid-to-solid, shell-to-shell, and solid-to-shell bonded interactions.
I hope this part of the What's New series gives you a better understanding of the new features and functions of SOLIDWORKS 2021. Please check back to the CATI Blog as the CATI Application Engineers will continue to break down many of the new items in SOLIDWORKS 2021. All these articles will be stored in the category of "SOLIDWORKS What's New."
Robert Warren
Simulation Specialist, Application Engineer
www.cati.com
What is DI Month? We're declaring October Design Innovation Month—again! It's a month-long series of special events focused on what's new in design and manufacturing technology. You'll learn about enhancements in SOLIDWORKS 2021 that deliver new capabilities for improved performance, streamlined workflows, and a connected design ecosystem. Find out what's new in 3D printing applications and 3D scanning to integrate into your design process.