SOLIDWORKS 2021 What's New – SW Plastics Enhanced Modeling of Sketch-Based Runners
As noted in the many blogs you've likely seen in the CATI What's New series, SOLIDWORKS Plastics has been significantly enhanced in the 2021 release. Check out the two key enhancements to the sketch-based runner design that will contribute to more accuracy in your injection molding simulations!
The SOLIDWORKS modeling APIs are now used by the algorithm, resulting in more realistic shapes of the runner cross-sections and junctions.
An enhanced meshing scheme applies tetrahedral elements at the runner core and prism elements at the boundary layer.
Previously, the runner was meshed with a combination of tetrahedral and hexahedral elements as displayed below in images from the 2020 release.
2020 Meshed Cavity and Runner – Exterior View: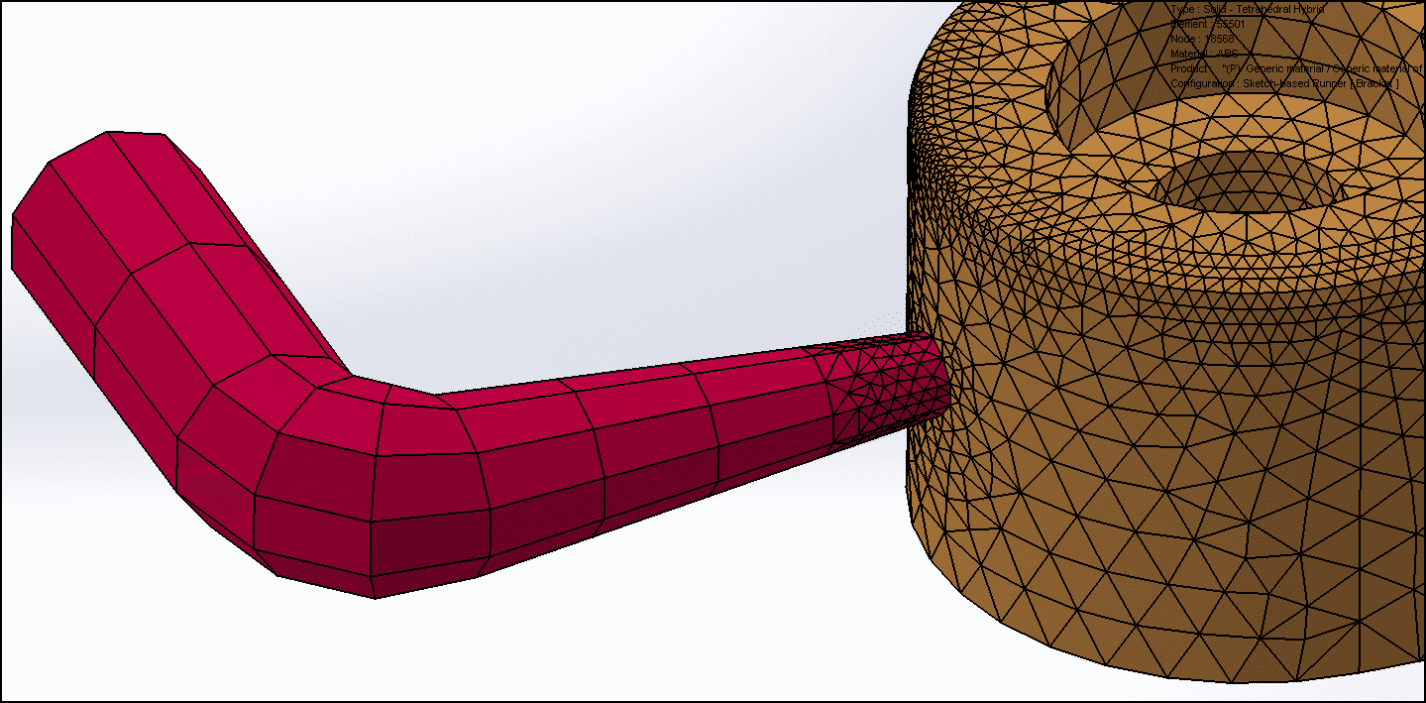 2020 Meshed Cavity and Runner – Section Cut View: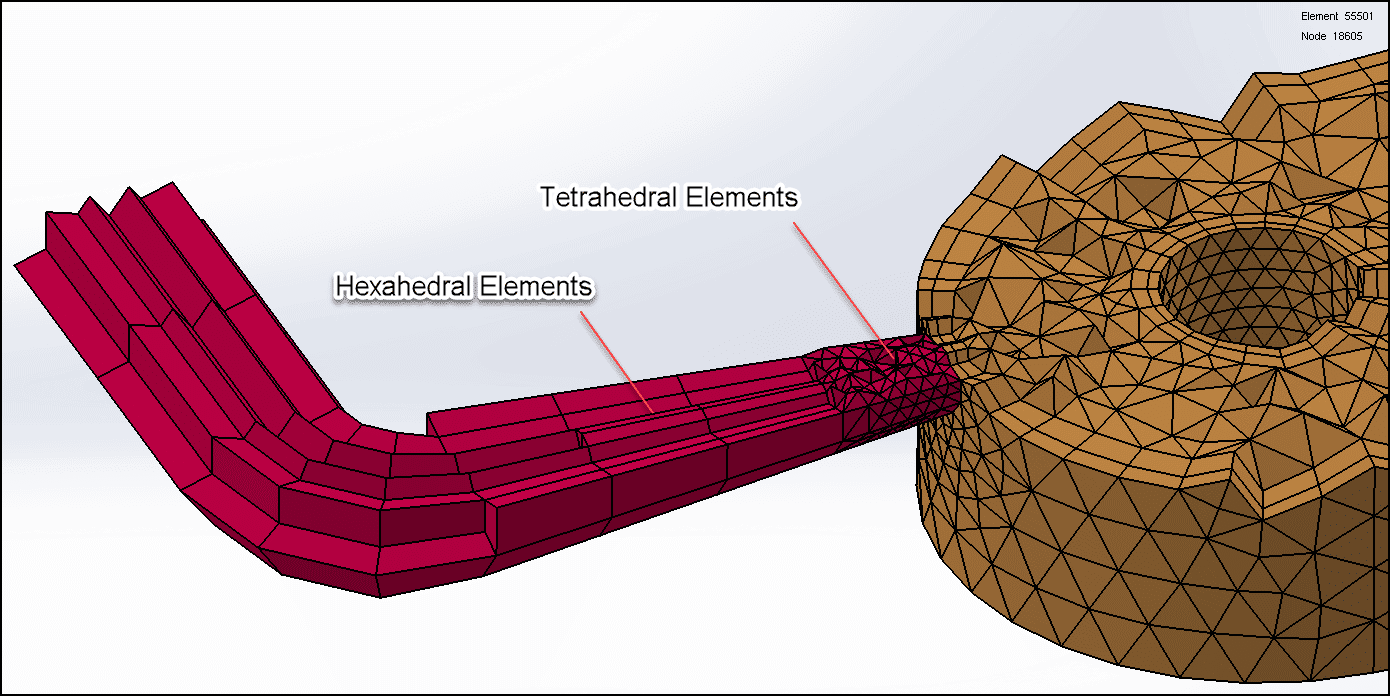 Here is the same part meshed using SOLIDWORKS Plastics 2021. Notice the more realistic shape of the runner to match more closely what a typical machining operation would produce in the mold. As shown in the section view, the runner's core and boundary layer have been meshed with tetrahedral and prism elements, respectively. The result is a match with the meshing scheme applied to the cavity and consistency of the flow calculation in both domains.
2021 Meshed Cavity and Runner – Exterior View: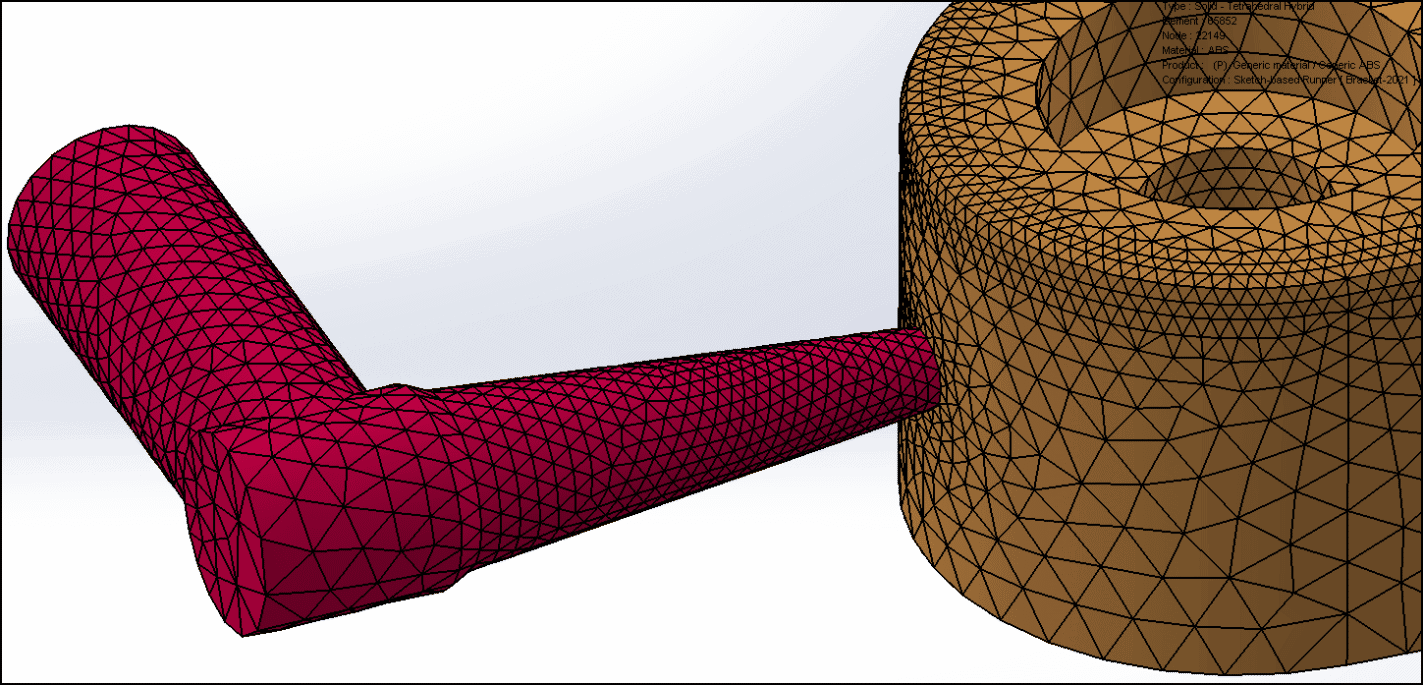 2021 Meshed Cavity and Runner – Section Cut View: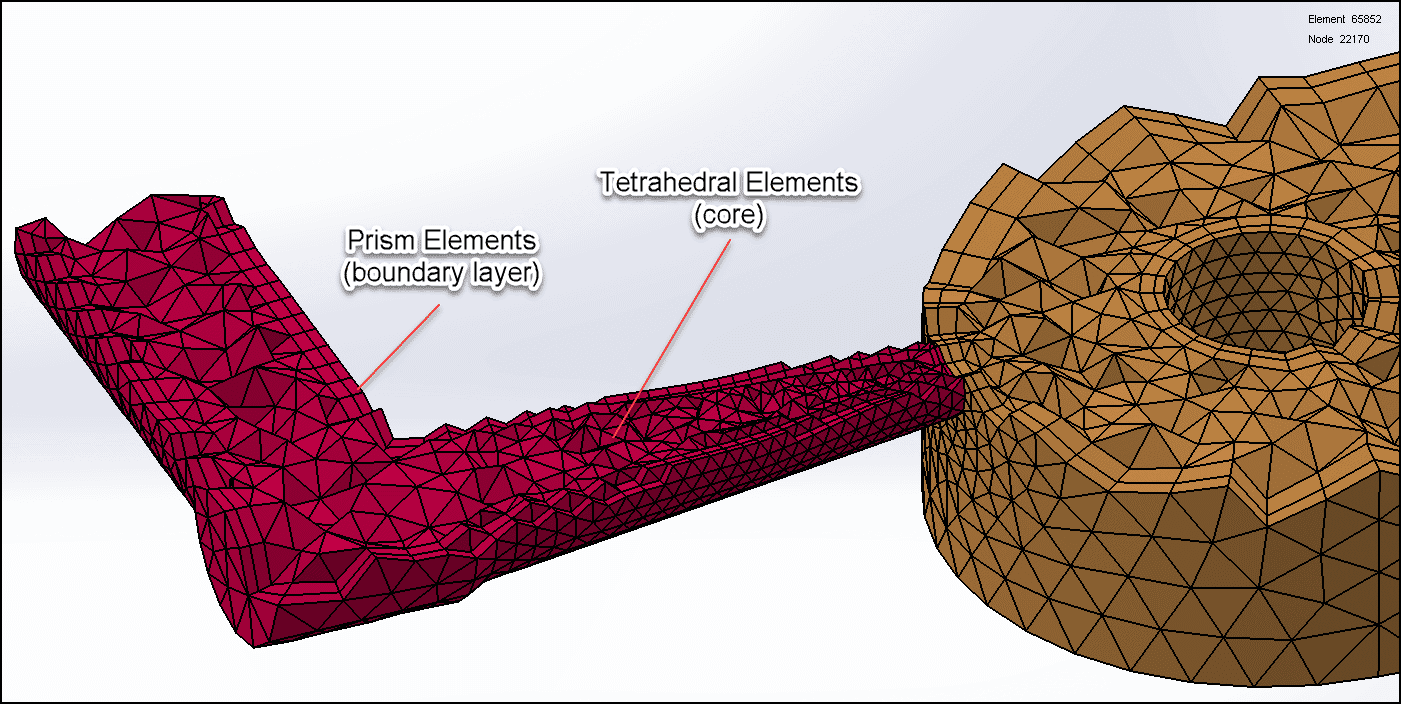 Don't wait to start using the 2021 release of SOLIDWORKS Plastics and take advantage of these and the many other enhancements to the program!
I hope this part of the What's New series gives you a better understanding of the new features and functions of SOLIDWORKS 2021. Please check back to the CATI Blog as the CATI Application Engineers will continue to break down many of the new items in SOLIDWORKS 2021. All these articles will be stored in the category of "SOLIDWORKS What's New."
Kurt Kurtin
Sr. Product Manager, Simulation
www.cati.com
What is DI Month? We're declaring October Design Innovation Month—again! It's a month-long series of special events focused on what's new in design and manufacturing technology. You'll learn about enhancements in SOLIDWORKS 2021 that deliver new capabilities for improved performance, streamlined workflows, and a connected design ecosystem. Find out what's new in 3D printing applications and 3D scanning to integrate into your design process.