SOLIDWORKS 2021 What's New – User Interface Enhancements
SOLIDWORKS 2021 includes many changes to the user interface with an overall goal to ensure that designers and engineers get as much screen real estate as possible and can access their commands as quickly as possible.
The most important update first: in SOLIDWORKS 2021, "Auto-rotate view normal to sketch plane on sketch creation and sketch edit" is set to "On" by default! No more hunting for a setting on a fresh install or where that new sketch is.
The most striking change, however, to SOLIDWORKS 2021 is another default setting – the command manager now automatically collapses.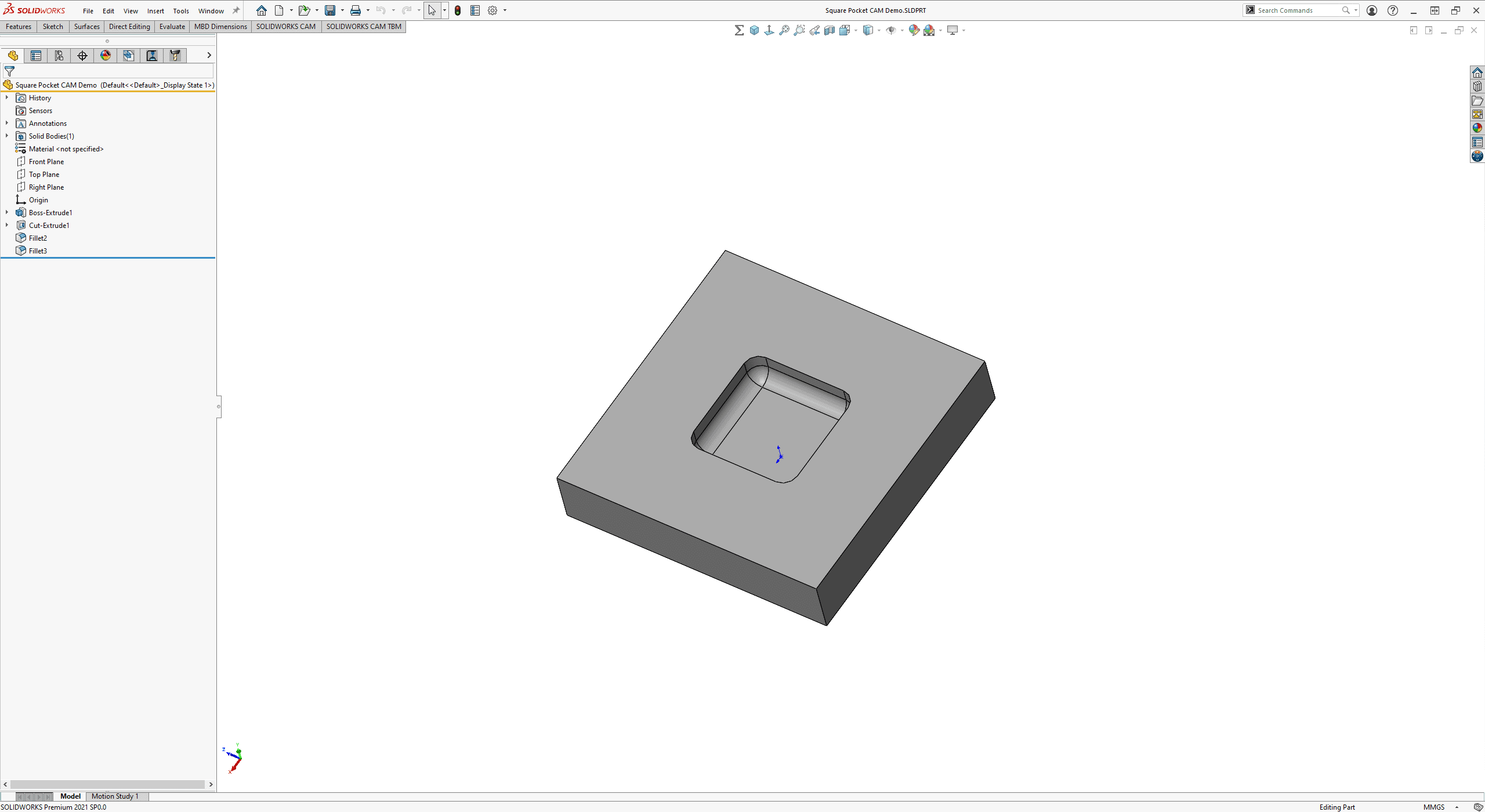 By clicking our usual tabs such as Sketch, Features, etc., we can bring the command manager back to full view as we have seen in the last several releases. To keep it in place, all one must do is click the thumbtack to pin the command manager to "always open". After clicking the button, it will change to an option to engage the auto-hide feature once more.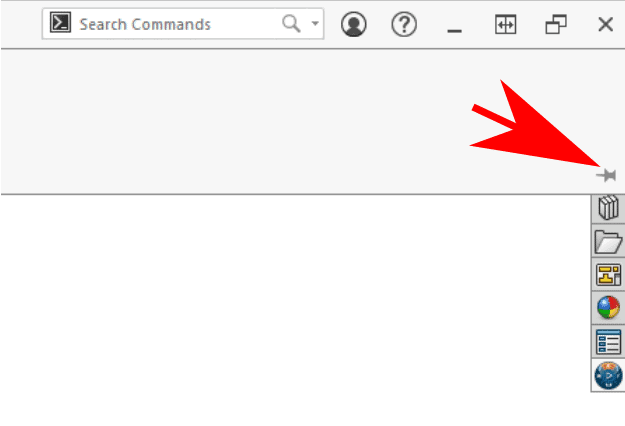 This functionality is quite useful for the experienced who know to use their "S" key shortcuts and laptop users who are often at odds with the portability of their machines for screen real estate. And speaking of the "S" key shortcut bar, this brings us to another enhancement: we can now search for commands to add to our shortcut menus!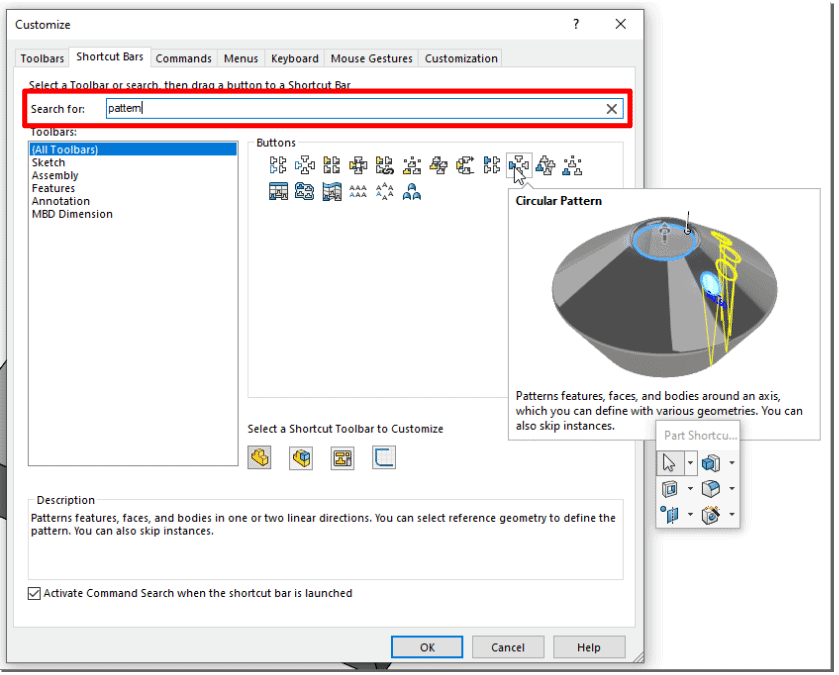 The "Customize" menu now allows us to search for commands to add to different toolbars, whether that's the command manager, heads up display toolbar, or "S" key shortcut menu. Now we're fully able to get the most out of our shortcuts without having to already know where everything is. If we all had every option memorized, there wouldn't be that much use in shortcuts in the first place.
Furthering our customization elements, dark themes have been popular for the last several years and now SOLIDWORKS 2021 has one. If you go to Options > System Options > Colors and select "Dark" for the background color, SOLIDWORKS immediately becomes easier on the eyes: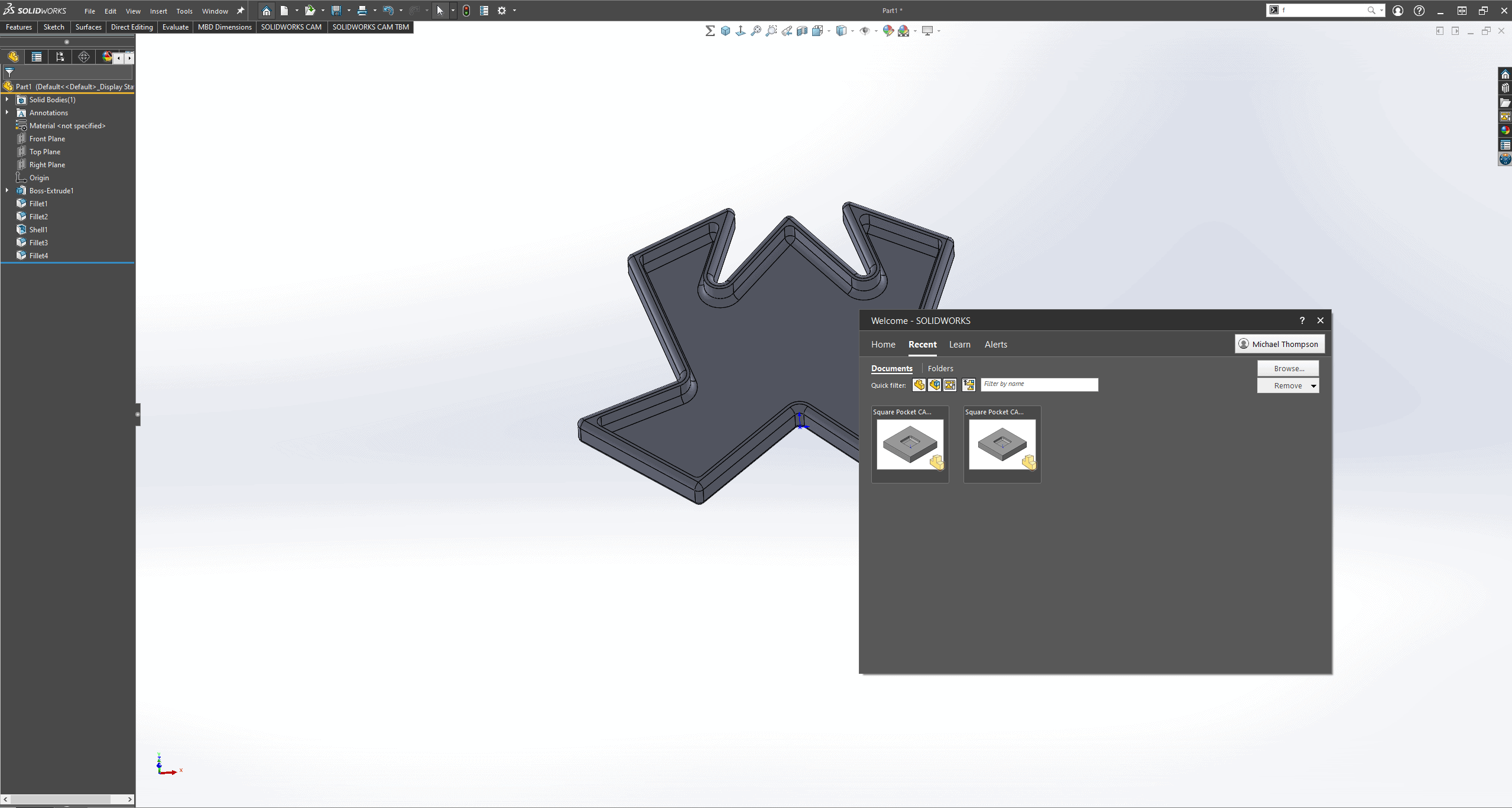 This next update is hard to show with still pictures, however there is a new function called "Accelerated Zoom" in which you simply use your Shift + Mouse Wheel to zoom faster. For those working with larger assemblies or factory layouts, this can get your viewport where you want to be in a much speedier manner.
Finally, the Sketch Ink toolbar has a few updates. The "Pen" tool has been renamed to "Draw" and there is now a tool under "Colors" to change line thickness.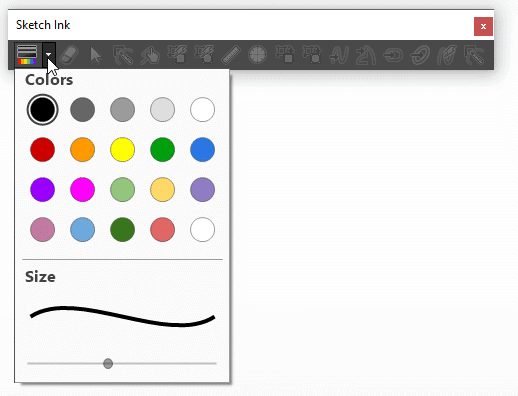 I hope this part of the What's New series gives you a better understanding of the new features and functions of SOLIDWORKS 2021. Please check back to the CATI Blog as the CATI Application Engineers will continue to break down many of the new items in SOLIDWORKS 2021. All these articles will be stored in the category of "SOLIDWORKS What's New."
Mike Thompson
SOLIDWORKS Application Engineer
www.cati.com
What is DI Month? We're declaring October Design Innovation Month—again! It's a month-long series of special events focused on what's new in design and manufacturing technology. You'll learn about enhancements in SOLIDWORKS 2021 that deliver new capabilities for improved performance, streamlined workflows, and a connected design ecosystem. Find out what's new in 3D printing applications and 3D scanning to integrate into your design process.