SOLIDWORKS CAM Licensing
It was working yesterday, this morning I'm getting this error. What happened?
Error warning: "Could not obtain a license for SolidWorks standard. Invalid (inconsistent) license key. (-8, 544, 0)".
Some users are seeing an issue when starting SOLIDWORKS. This could be caused by 2 issues that we will cover in this article.
SOLIDWORKS License manager has been refreshed, this could happen around the maintenance renewal date.
Your company decided not to pay maintenance.
The SOLIDWORKS CAM Standard license is free to those who pay maintenance annually. SOLIDWORKS calls it a "term license". If you do not pay maintenance, you will lose the access to SOLIDWORKS CAM.
How to fix this issue:
Network License
Select the Server Administer tab.
Stop the license server.
Select Modify License.
Activate/Reactivate the license.

5. The server should start automatically.
6. Select OK to close the license server.
Standalone License
Open SOLIDWORKS.
Select the Help tab from the upper ribbon.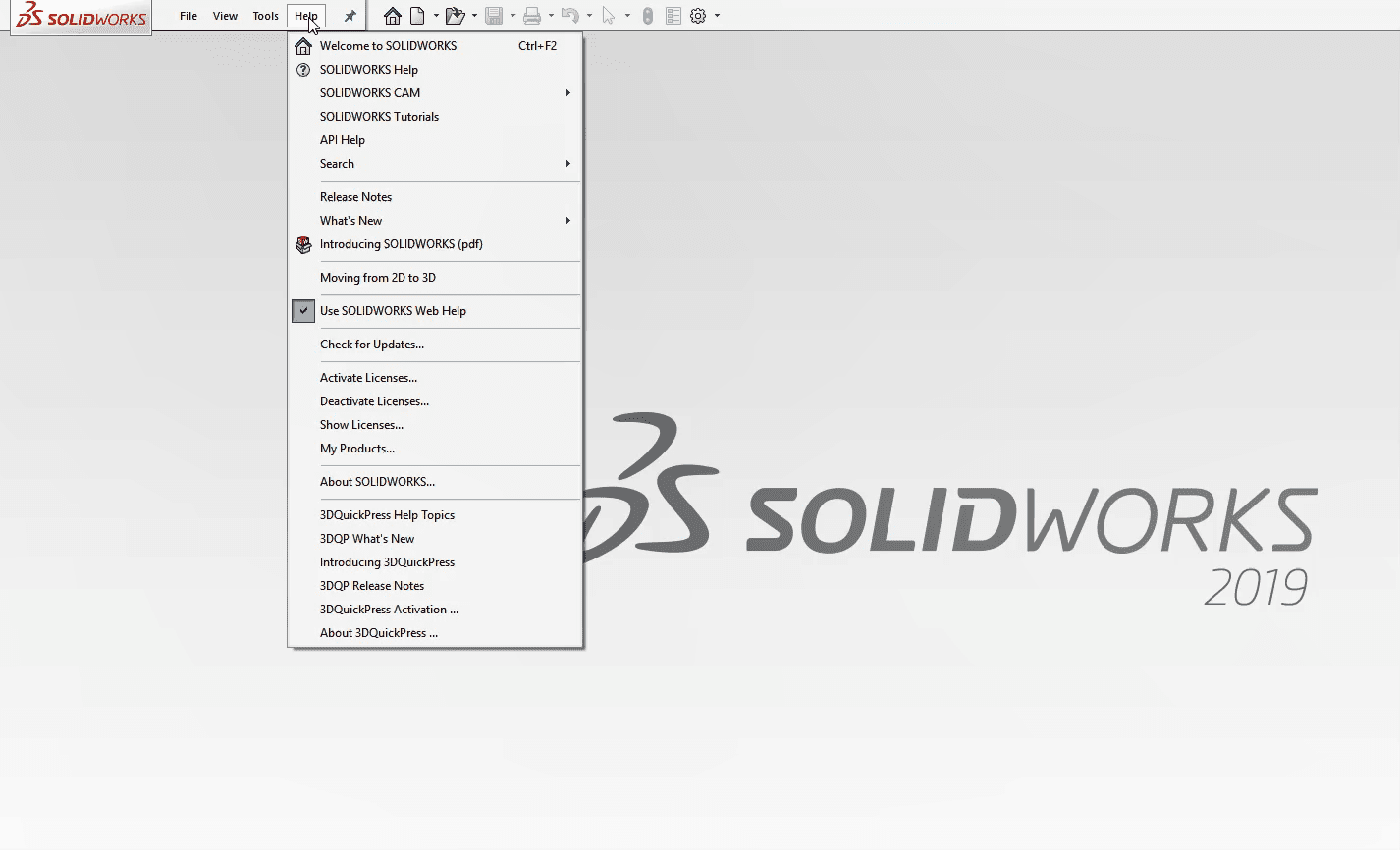 3. Select Activate license from the pull-down menu.
4. Select all or just SOLIDWORKS CAM.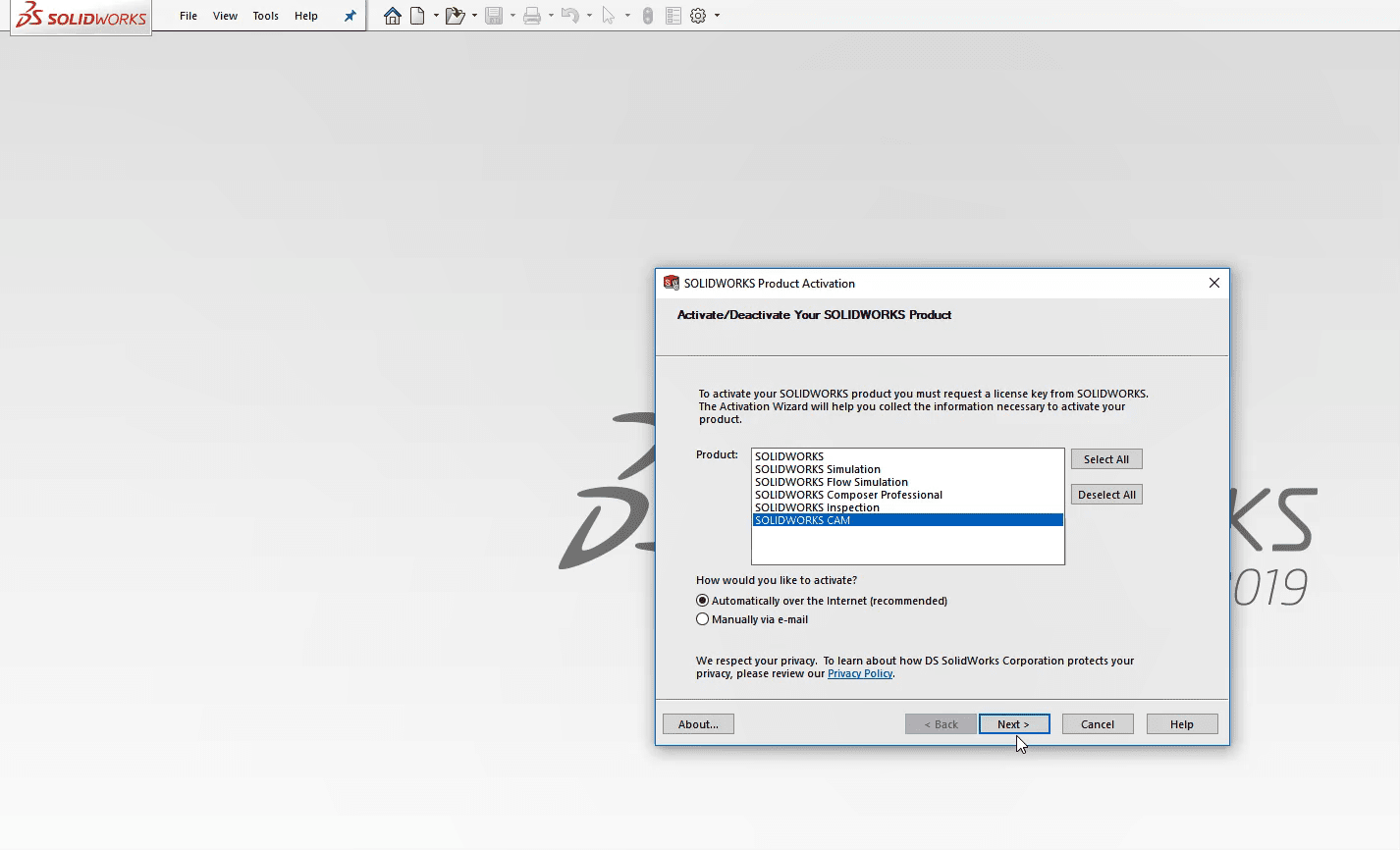 5.Select next to activate the license.
Maintenance Expired
Open SOLIDWORKS.
Select the Tools tab from the top ribbon.
Select Add-ins from the pull-down.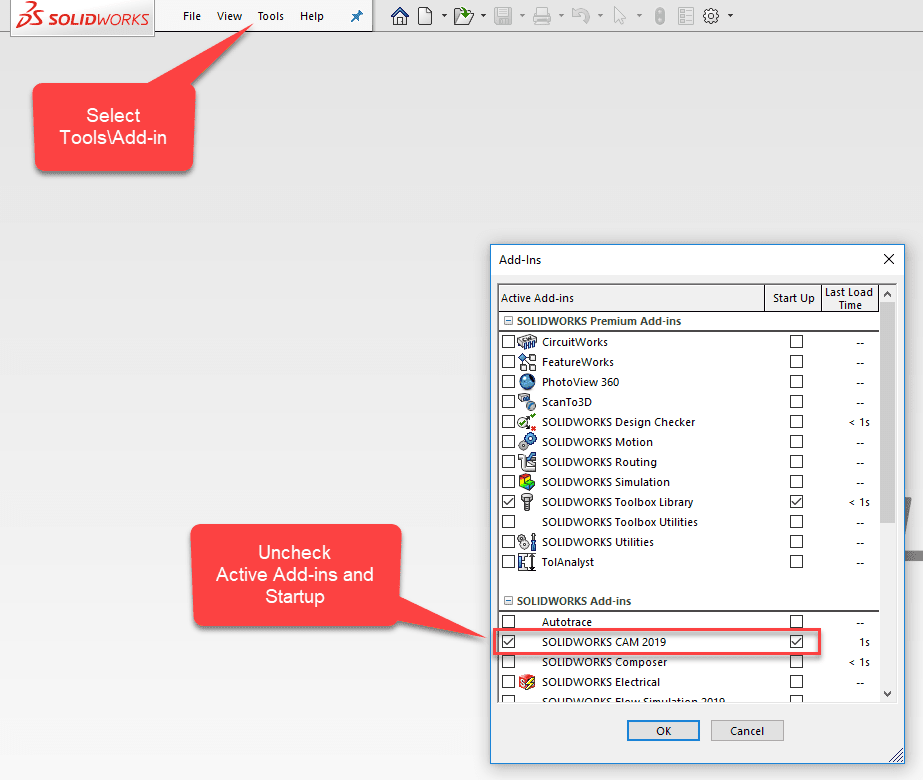 4. Un-check the Active Add-ins and the Startup.
5. After unchecking the Add-ins for CAM, the notification will stop when starting SOLIDWORKS.
Please check back to the CATI Blog as the Dedicated Support Team will continue posting articles every month that go further into the details of many of the SOLIDWORKS tools. All of these articles will be stored in the category of Daily Dose…..of SolidWorks Support.
Ronnie Flaugh
CATI Support Engineer
Computer Aided Technology, LLC