SOLIDWORKS Composer Toolbox
Well, I'll be a monkey's uncle. Every once and a while I find out about functionality in software that I had no idea was there for an embarrassing amount of time, even when I'm supposed to have some level of "expertise" in that software. Today, you get to read about one of those wonderful experiences. If you already knew this was in SOLIDWORKS Composer then, by all means, you are better than I. But if you didn't, just remember, there was a day when I didn't either.
I was trying to determine what to write about for this blog when I asked a colleague if he had any ideas about functionality in SOLIDWORKS Composer that not many people knew about. Ryan Field suggested I write about the SOLIDWORKS Composer Toolbox. Uh, what? Come again? Ryan, the Toolbox is in SOLIDWORKS Professional and SOLIDWORKS Premium. I think somebody is not paying attention to the question. He then kindly explained to me that while super helpful, the SOLIDWORKS Toolbox is not what he was talking about.
Ryan suggested I take a deeper dive into the default SOLIDWORKS Composer Installation directory to see what treasures lay within. After an almost Indiana Jones-esk search through Program Files, to SOLIDWORKS Corp, past SOLIDWORKS Composer, and deep within Samples, was the great 3d tools library. For those that want an easier way (Program Files > SOLIDWORKS Corp > SOLIDWORKS Composer > Samples > 3d tools), but my journey was more dramatic.
I found in this awesome directory all kinds of cool parts you can use for your SOLIDWORKS Composer instructions without re-inventing the wheel. (A phrase that I never really understood, because once something's "invented" you can't "reinvent" it. You can invent something else that's like that first item, but it either has been invented or it hasn't)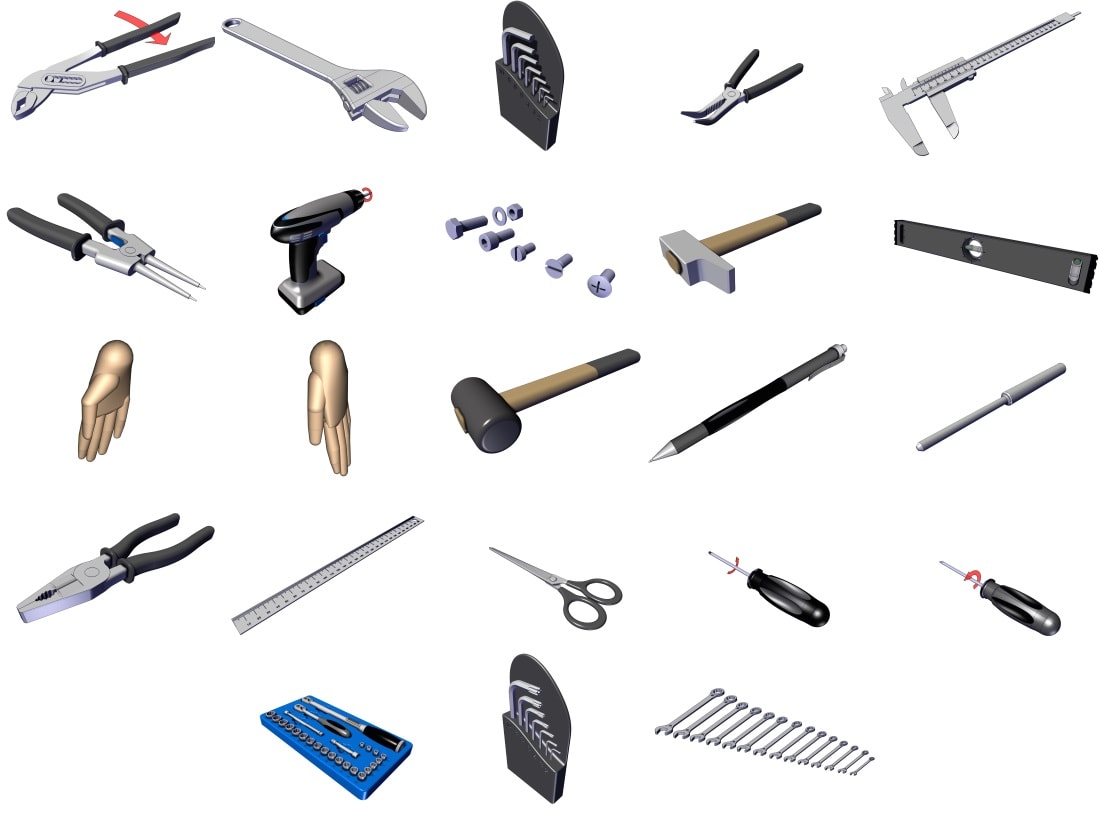 Now if you're creating assembly instructions and you want to use these awesome FREE actors, just insert via Open > Merge into the current document.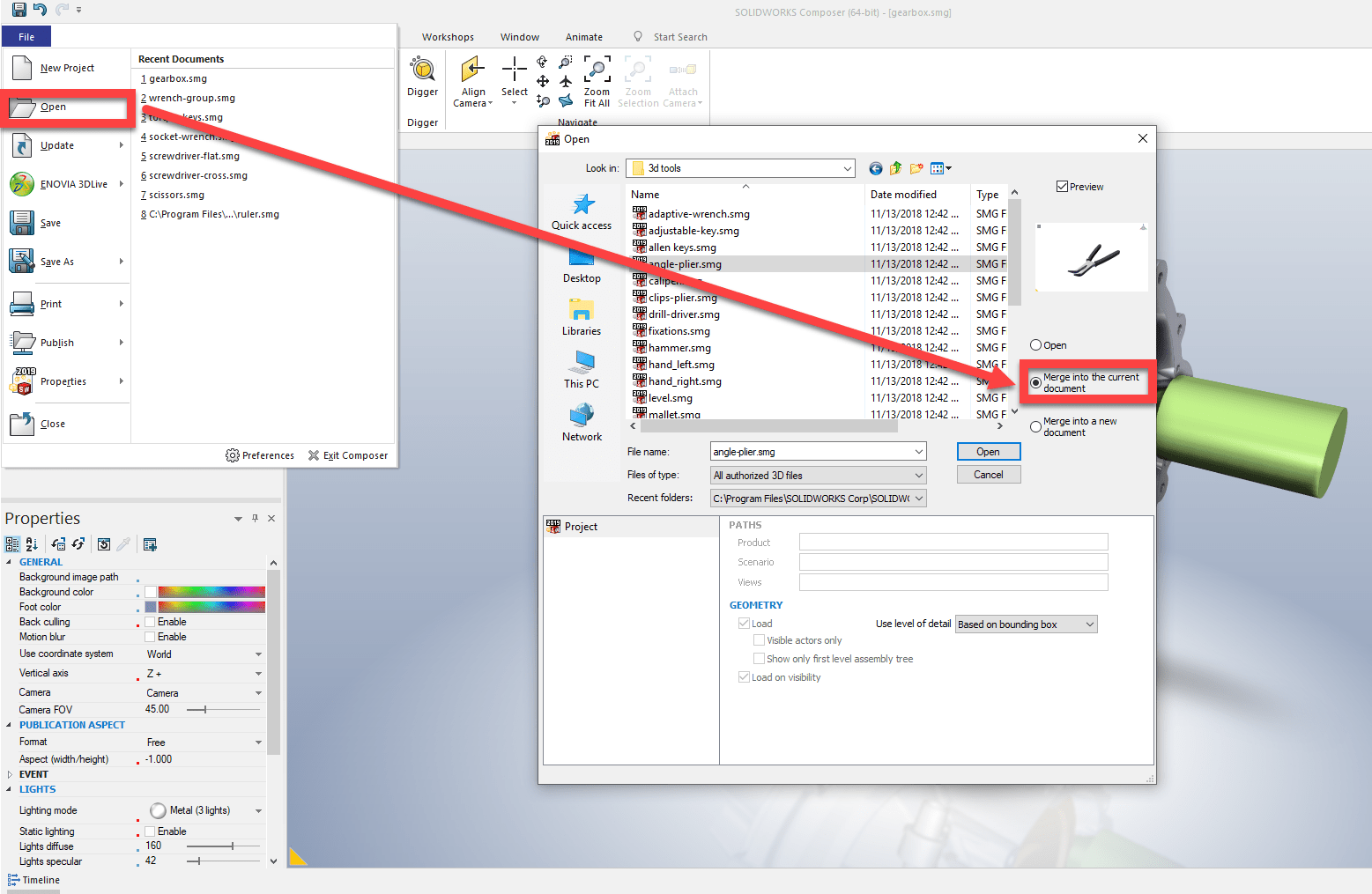 There you have it; the SOLIDWORKS Composer Toolbox…for free…but you already knew that right?
Brandon Nelms
Application Engineer
Computer Aided Technology, Inc