SOLIDWORKS Inspection Training and Quick Start Guides
What is SOLIDWORKS® Inspection and how will it help you? The SOLIDWORKS® Inspection add-in automates the ballooning of engineering drawings and 3D files with Product and Manufacturing Information (PMI). Thus, minimizing the time needed to record inspection measurements. SOLIDWORKS Inspection streamlines the creation of industry-standard inspection reports. View the full datasheet for SOLIDWORKS Inspection here.
Wondering how to get started? There are three main roads that can lead to a better understanding of SOLIDWORKS Inspection.
Internal documentation
The SOLIDWORKS Inspection Quick Start Tour found inside SOLIDWORKS. This can be found in the menu under: Tools > SOLIDWORKS Inspection > Quick Start Tour. This is a free software walk through guide, and it is on your system if you have SOLIDWORKS installed.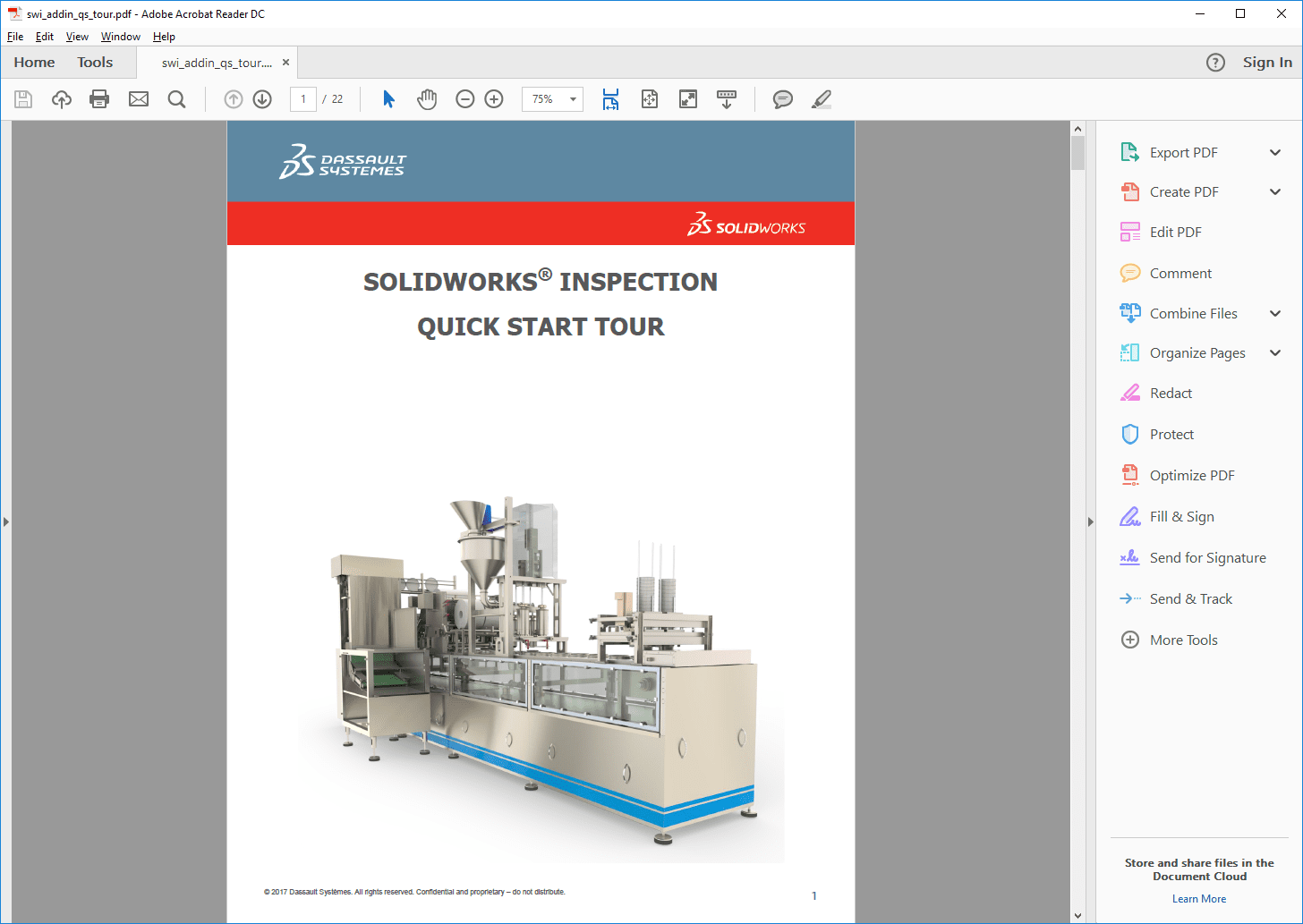 Online Training
Computer Aided Technology offers SOLIDWORKS Inspection training in the form of an instructor lead course via a virtual training center. This is a complete course in only 3.5 hours! Learn to automate creating inspection documentation using the Inspection Add-in or the standalone version. This course includes measurements and CMM data input features available in the SOLIDWORKS Inspection Professional package. You can read a full course description, view upcoming classes, and even register for this course here: View SOLIDWORKS Inspection Training
My.SOLIDWORKS.COM
As always there are plenty of lessons available by logging into my.solidworks.com. Free lessons are available for guests and standard users. These lessons are available 24 hours a day 7 days a week, and are self-guided. View the entire SOLIDWORKS Inspection training lessons offered here: View my.SOLIDWORKS.com Inspection Training.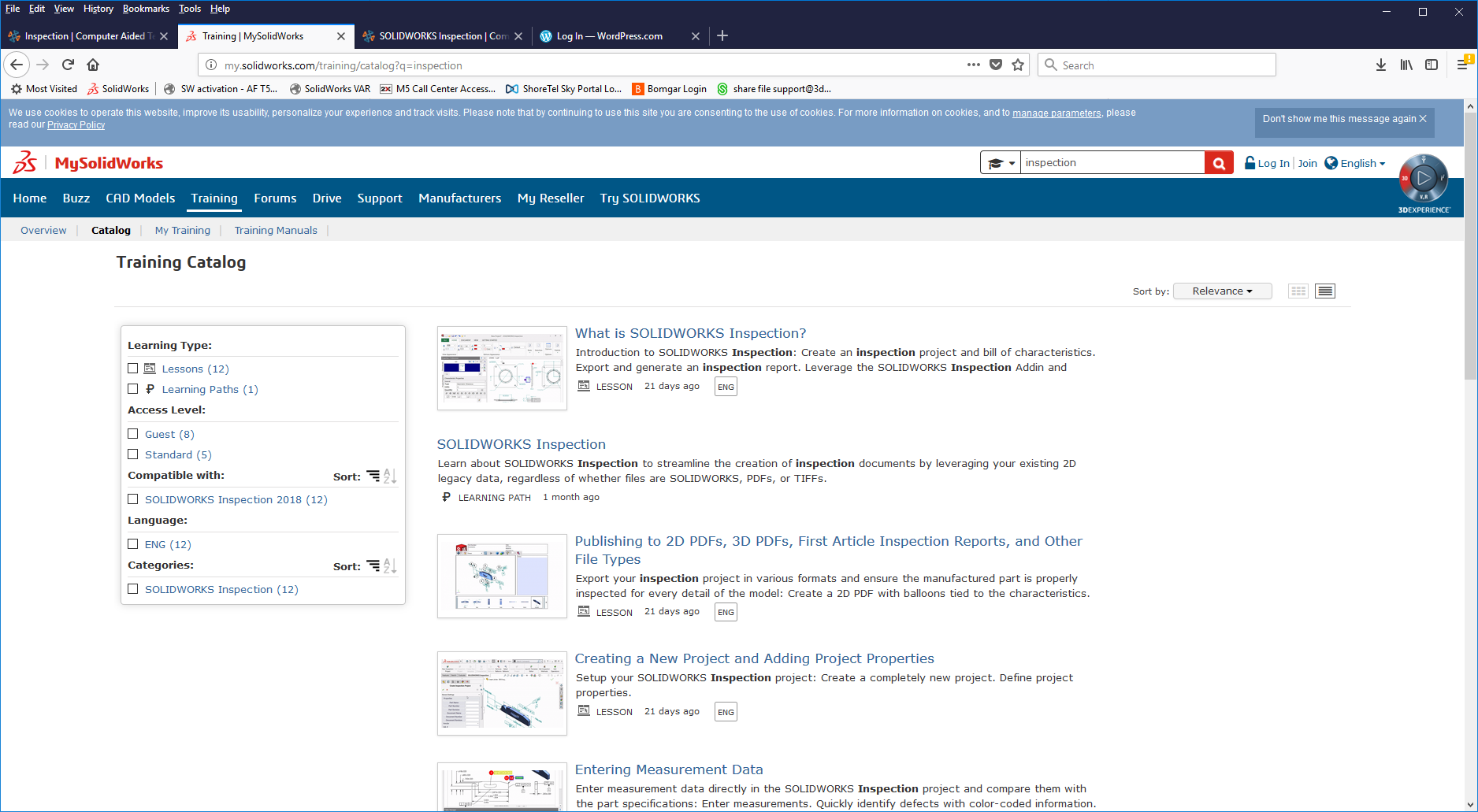 For more information on My.SOLIDWORKS.COM please click the link below to learn how to sign up and view each of the benefits all in one customer service center.
https://www.cati.com/blog/2014/12/the-new-mysolidworks-community-part1/
John Van Engen
CATI Sr. Support Engineer
Computer Aided Technology, Inc