SOLIDWORKS WORLD 2018 Livestream
SOLIDWORKS World 2018 is heading to Los Angeles, California where over 5,000 SOLIDWORKS users can join their peers to share, explore, and learn about the latest in 3D design. The theme for SOLIDWORKS World 2018 is THINK FUTURE, THINK INNOVATION, and THINK NEXT IS NOW which will be discussed in further detail over the course of the three-day event.
CEO of Dassault Systemes, Gian Paolo Bassi will kick off the first general session at 8:30 PST on Monday, February 5th and guests will hear from a collection of motivational speakers and SOLIDWORKS experts delivering news and advancements that will keep you on the edge of your seat.
Can't make it to Los Angeles? All three general sessions at SOLIDWORKS World 2018 will stream live coverage, which can be viewed on your computer no matter where you are. You can sign up for the live stream below.

Related Articles
SOLIDWORKS World 2018: What to Expect
About the Author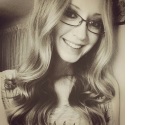 Angelle Erickson writes about how companies are using innovative technologies, such as 3D printers and SOLIDWORKS software to increase productivity, improve product development processes, and maximize business potential.