SOLIDWORKS World 2018: What to Expect
SOLIDWORKS World 2018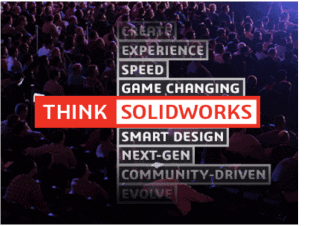 will be held from Sunday, February 4th to Wednesday, February 7th in Los Angeles, California. SOLIDWORKS World is an annual conference where SOLIDWORKS users and resellers gather to network and learn more about specific topics and solutions in SOLIDWORKS, spanning everything from 3D CAD software and communications to data management.
SOLIDWORKS World is a great opportunity for people associated with or using SOLIDWORKS software to strengthen their skills and understanding of the software from experts in the field. In addition to over 200 breakout sessions, the conference also offers multiple networking opportunities for attendees, putting them in contact with SOLIDWORKS partners, entrepreneurs, solution providers and more.
What Topics Will Be Covered?
In addition to professional development and networking, SOLIDWORKS world is also a hotbed of breaking industry news. Exciting developments and announcements have come out of past SOLIDWORKS World Conferences; in one segment last year, conference attendees were able to learn about new features in SOLIDWORKS 2018, including new enhancements for 3D interconnect, an introduction to generative design, and the ability to input from a tablet.
Presenters also discussed the SOLIDWORKS 2018 ecosystems and the impact they would have on the design community. Engineers, manufacturers, and others interested in SOLIDWORKS should definitely consider attending SOLIDWORKS World if they want to stay ahead of the curve.
Interested in seeing what all the buzz is about? Here's everything you need to know about SOLIDWORKS World 2018. 
When and Where is SOLIDWORKS World 2018?
This year's SOLIDWORKS World will be held February 4th through February 7th in Los Angeles, California at the Los Angeles Convention Center. SOLIDWORKS World has recommended a number of nearby accommodations, including the Courtyard Marriott LA Live and Luxe City Center Hotel, both located within one kilometer of the event space.
Daily shuttle services are available from select hotels, and attendees can participate in the Show Your Badge program for discounts and special offers in the Los Angeles area. This includes deals on shopping, transportation, activities, and over 25 restaurants and nightlife establishments.
SOLIDWORKS World 2018 Agenda
This year's conference agenda covers four days of exciting sessions and receptions, with something new every day. On Day 1, for example, registered attendees can sign up to take the SOLIDWORKS Certification Exam, while the Partner Pavilion opens on Day 2.
SOLIDWORKS World 2018 Breakout Sessions
Breakout sessions make up a large part of the SOLIDWORKS World conference, and this year the way breakout sessions are organized has been completely revamped. According to the SOLIDWORKS blog, attendees will pick from one of eleven Disciplines and then choose a Learning Path, which will guide them toward breakout sessions tailored to their interests. This new approach will give attendees a customized, hands-on conference experience and helps narrow down the hundreds of sessions available to them.
Fisher Unitech Presenters
Several SOLIDWORKS experts from Fisher Unitech will be presenting at SOLIDWORKS World 2018 on an array of topics.
Monday, February 5th
Heather Dawe presents "Let PDM Do Your Work For You! Using Templates and Microsoft Office with PDM".
Peer Larson presents "Configuring SOLIDWORKS PDM to Work with Gmail or Office 365".
Tuesday, February 6th
Toby Schnaars presents "Beginners Surfacing".
Rachael Buhl presents "Simplify and Streamline Your Custom Property Input with the Custom Properties Tab".
Jay-Shan Jackson presents "Using Hybrid Sketching to Change Your Complexity to Simplicity".
Wednesday, February 7th
Peer Larson presents "Improve Your Archery Game with PDM Tasks".
Jay-Shan Jackson presents "The Key to Configurations".
Toby Schnaars Presents "SOLIDWORKS Routing Electrical: It's Not That Difficult!".
Chaz Stipkovic presents "Introduction to Mold Tools".
You can register for any or all of these presentations by adding them to your agenda here.
SOLIDWORKS World 2018 Tickets
If you're interested in attending SOLIDWORKS World 2018 you can register for the event now. A variety of conference passes are available, including options for students and one day passes.
Check out the related articles below to learn more about last year's conference.
Related Articles
SOLIDWORKS World 2017 Recap: SOLIDWORKS 2018, Sustainability, and the Future of Design
SOLIDWORKS World 2017 Recap: SOLIDWORKS World Top 10 Ideas
About the Author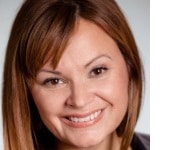 Stacey Clement is the VP of marketing at Fisher Unitech. She researches and writes about the latest business trends and technologies impacting manufacturers. Stacey is passionate about helping manufacturing companies with the best solutions and tools in 3D CAD, product development, additive manufacturing, and subtractive manufacturing. Stacey has worked in high tech marketing since 2001, and when not working you can find her enjoying the outdoors with her family.