The Stratasys F900: Built with Manufacturers in Mind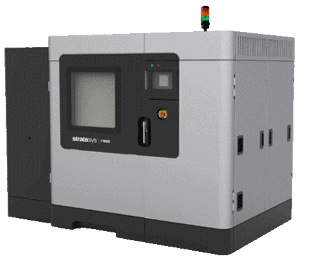 Stratasys has long been known for its innovations in 3D printing, especially when it comes to 3D printers. From medical modeling to rapid prototyping and aerospace, Stratasys has produced hardware for almost every industry using 3D printing and is continuously working to improve the user experience. At RAPID + TCT, the company once again demonstrated its commitment to additive manufacturing by announcing the Stratasys F900, its third generation of FDM printers.
Built on the best-selling Fortus 900mc platform, the Stratasys F900 brings everything the Fortus printer family has to offer into one printer. This new release features a wider range of materials, improved reliability, and maximum throughput, allowing manufacturers to produce bigger and better than ever before. If you're looking for a competitive edge or simply want to maximize your manufacturing power, the Stratasys F900 is something you'll want to consider.
Stratasys F900: New Features
The Stratasys F900's success lies in its wide range of new features. The F900 offers the largest build platform of any FDM system and is equipped to handle the most demanding manufacturing needs.
Enhanced Accuracy and Reliability for Quality Products
An accuracy study conducted by Stratasys found the F900 outperformed preceding systems, despite having a bigger build footprint. The F900 repeatedly and predictably manufacturs "more features and more parts within allowable tolerances, and this translates to the lowest standard deviation of any Fortus system." This makes the F900 the best option available for manufacturers who need to produce to stringent specifications.
Material Options for All Applications
FDM thermoplastics offer a variety of features and properties, such as FST ratings, chemical resistance, or biocompatibility. The 3D printing material you choose will ultimately depend on your application and product needs, so a printer that can handle a wide selection will give manufacturers more options when it comes to the products they create and the industries they serve. According to Stratasys, the F900 is "equipped to handle a wide range of thermoplastics with advanced mechanical properties so your parts can endure high heat, caustic chemicals, sterilization and high-impact applications" – perfect for manufacturers who want flexibility in their end products.
Monitoring Capabilities for Automated Production
The Stratasys F900 offers additional capabilities that make production run more smoothly. With remote internal cameras and dew point monitor, users can more closely monitor project progress and humidity levels. Dual material bays and high-capacity material options keep progress moving smoothly.
The Future of Manufacturing
Whether you're manufacturing everyday products or creating specialized parts for aerospace or defense, you'll want a 3D printer that's durable and reliable enough to handle the job. With enhanced accuracy, a wide range of thermoplastic options, and enhanced monitoring capabilities, the Stratasys F900 is an excellent choice for manufacturers who want to take 3D printing production to the next level.
Related Articles
The Value and Benefits of FDM Sacrificial Tooling
Stratasys 3D Printing Materials: FDM Thermoplastics and PolyJet Materials
How to Manage Part Curl in Your FDM Parts
Stratasys Announcements Bring Objet1000 Plus to Market and Expand Fortus Material Options
About the Author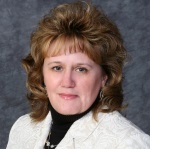 Lisa Hannon is a marketing manager at Fisher Unitech. She develops content for 3D printing topics that have an impact across all industries that are researching ways to maximize getting products to market faster as well as cost savings with 3D printing solutions. Lisa has worked as a marketing management professional since 1998, most recently with Stratasys.