3 Questions You Should Ask Yourself Before Switching CAD Tools
Switching to a different CAD software may seem like a daunting task. Not only is it essential to evaluate your company and its personal needs to decide if switching is right for you, but here are three questions that you should ask yourself before switching to SOLIDWORKS: Does switching to SOLIDWORKS make good business sense? Is SOLIDWORKS a software my team can easily learn? How would I go about transferring my legacy data?
In this blog, we will discuss these topics in three sections starting with the business sense of SOLIDWORKS and how the company and its value-added resellers work for you. Second, we'll discuss the learning curve and ways to minimize it. Finally, we will consider the transfer of data and how new versions of SOLIDWORKS changed the game in Multi-CAD tools. Let's get started.
Does switching to SOLIDWORKS make good business sense?
SOLIDWORKS as a company focuses on the success of the customer. The SOLIDWORKS community is a passionate group of the world's finest learners and innovators. SOLIDWORKS is the industry standard with its products found throughout the world's top industries and universities. According to a 2016 study, SOLIDWORKS controls nearly half of the PRO CAD market.
Not only is SOLIDWORKS the industry example, but it is taught at virtually every university across all engineering and 3D design programs. SOLIDWORKS educational products are utilized at over 80% of the world's top engineering schools with a total of over 2.55 million educational licenses, taught in over 28,000 universities worldwide. The fact that SOLIDWORKS is what the new generation of innovators is learning means that there will be even more growth in the product as these students join the workforce.
Even now there is a clear divide in need for experienced SOLIDWORKS users versus experienced Autodesk Inventor users. Take for example the current job listings in the state of Michigan. This research was conducted on June 1, 2018, and the top online job search sites were used. There is no competition when it comes to job availability and needs.
The SOLIDWORKS community as a whole continues to grow and improve upon themselves based on customer needs. Take the most recent update for example. There were nearly 250 SOLIDWORKS updates and enhancements while Autodesk Inventor had less than 50. The Inventor community as a whole continues to shrink.
According to Fortune 500, Autodesk recently had a 13% reduction in workforce, and some of their largest VARS are closing offices. Autodesk lost over 120 million dollars as they restructure to a subscription-based model and are reallocating resources elsewhere. Autodesk seemingly has lost their vision of Inventor as they are focusing their energy and resources into Fusion 360, their fusion cloud-based platform.
Instead of concentrating on the quality of their products, Autodesk is focusing on restructuring the company to become more profitable. To do this, they are moving to an all subscription-based model. For example, if you already have the perpetual model, the intent is to continue to increase the price until it makes financial sense to switch to the subscription model.
Once Inventor is entirely subscription, the customer will have no leverage. Autodesk could continue to increase their prices and if at any time there is a missed payment, all versions of your software, including the current version will be disabled.
While Autodesk Inventor and many other CAD software companies are converting to a subscription-based model, SOLIDWORKS listens to their customer's needs. At SOLIDWORKS World 2016, CEO Gian Paolo Bassi promised that perpetual licenses were here to stay as long as the customer wanted it. He explained that with SOLIDWORKS there are options.
Is SOLIDWORKS a software my team can easily learn?
The process of becoming familiar with a new software is almost always associated with a steep learning curve. The good news is that once you are familiar with one CAD software, switching to another is far more comfortable than starting from scratch.
The process of converting from Autodesk Inventor to SOLIDWORKS in terms of learnability is something that can be easily managed. Fisher Unitech helps with this transition by offering training classes for every single SOLIDWORKS package offered along with a technical support team to help work through any hiccups and answer questions.
How do I transfer my legacy data?
A significant concern for many companies considering switching CAD tools is the amount of data they have on their current CAD software. However, not all legacy data needs to be converted. It is essential to form a strategy to help identify and prioritize data that should be migrated. On average, approximately 47% of legacy data will need to be converted.
Start by identifying files that do not need to be converted such as discontinued products, outdated revisions, purchased components, and products/files released before a specific date. The remaining data doesn't necessarily have to be converted right away either. Most users choose to convert only the essentials initially and then continue to migrate as needed.
Importing data from non-native 3D systems has been a complicated process due to different modeling kernels. The SOLIDWORKS process of importation has dramatically been improved in the last few years. SOLIDWORKS is a leader in the field of Mult-CAD tools, which continue to grow in adoption. SOLIDWORKS 2017 introduced 3D Interconnect which eliminated the need to re-import data and translational efforts became infrequent.
SOLIDWORKS 2018 implemented a neutral file support system and there is additional metadata support. It is now possible to import assembly cut features, custom properties, material properties, and unconsumed sketches and curves.
Watch the following video to see how to import parts from Autodesk Inventor into SOLIDWORKS.
Related Articles
Comparing SOLIDWORKS Packages: Standard vs Professional or Premium
Infographic Summarizes Advantages Gained in Switching From Autodesk Inventor to SOLIDWORKS
Autodesk Inventor Users: It's Now Much Easier to Switch to SOLIDWORKS
Is it Time to Switch to a New CAD System?
How to Select a New CAD System
About the Author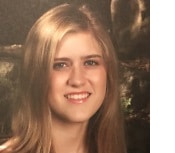 Madison Bryce is a sophomore at the University of Michigan. She is studying mechanical engineering with a minor in computer science. Madison has four years of CAD experience and joined the Fisher Unitech team to share and grow this knowledge. Madison is a Certified SOLIDWORKS Associate (CSWA), Certified SOLIDWORKS Professional (CSWP), and a Certified DriveWorksXpress Associate. Madison's dream is to one day become a roller coaster engineer. She is currently in a theme park engineering group at the University of Michigan.