The Best of SOLIDWORKS 2019 (Part 2)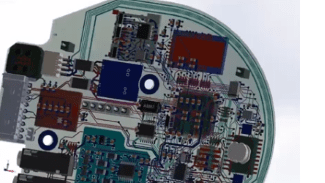 Welcome to part two of our blog series where we're discussing the best of SOLIDWORKS 2019. In part one, we gave a little bit of background information regarding the Canada- France – Hawaii telescope which is the backdrop for the SOLIDWORKS 2019 documentation.
Also in part one, we discussed the best of the best enhancements surrounding large design review, treehouse, MBD, CAM, Simulation, and eDrawing among others. Let's get started.
Structure systems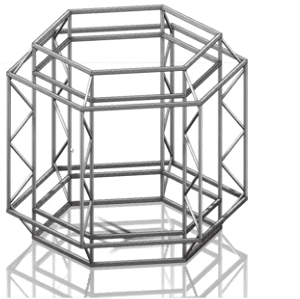 Structure systems is a brand new, not just method but workflow, for designing weldments and is being considered as an advanced weldment environment. When it comes to a design like the image to the left, you can see the space frame. The space frame is actually what was used for the observatory that we talked about in part one.
The new weldment environment works differently than your standard weldment tools because you're able to generate geometry very quickly and easily without having to use 2D and 3D sketches. Now, you're still able to use sketch tools but they are not necessary. To see how this tool works, watch the video clip below.
Part delighters (revisited)
This is the ability to do interference detection for a part. This sort of ties in with the weldments that we were just looking at. The weldment in my example is a multibody part and now I have the ability to run interference detection on those parts where previously I had to bring in the part into an assembly. In the clip below you can see how helpful it is when you're working with multibody parts.
Mesh data
It's very common nowadays for people to use other software to generate organic geometries, save it as an STL file, and then just 3D print the part. Once you have that part you need to scan it and turn it into a mesh file so you can import it into a CAD file and then try to use the mesh data to turn it into real CAD geometry. In SOLIDWORKS 2019 this has gotten much easier.
Partial Chamfers
In the example above we did a quick design review of the part and noticed that there was some interference between a wire and a handle. I am going to edit the handle and add a partial chamfer to the part. This is a new enhancement for SOLIDWORKS 2019 – you couldn't add partial chamfers previously. Watch how it works below.
User experience
For those of you who took notice in SOLIDWORKS 2018 that when you go to the recent tab on the welcome page you have the option for 20 different parts. In SOLIDWORKS 2019, you now have the option to see 100. Another new feature is the quick filter so now you can filter for a part assembly or drawing. Another feature that's really nice is you can also filter by name, so if you know the name of your file you can just type it in and open it directly from there.
If you're a product development engineer you'll appreciate this new feature: the ability to use the measuring tool live when you have another tool active. Take a look at what that looks like below.
Drawings
There are some great new Drawing tools that have come out this year. The first is called the remove section which is a new type of sectional view and is located right on the toolbar. This tool is really handy when you have a geometry that has a variable cross-sectional area.
There has been new functionality added to hole table callouts. You'll see on the property manager new enhancements such as tag order, reduce tool path, and a radial option. You can even combine the same sizes to clean up your table and change the tag type.
On your BOM, for a while now, you've been able to look at an image if you hover over it but now in SOLIDWORKS 2019, you can save out your BOM file as an excel file with thumbnails. This is really helpful because the part number, description, quantity, and image are there so if you need to go over your part list to see what's in the assembly with your BOM this will guarantee that you're talking about the correct components.
Tab and slot
Tab and slot was a brand new tool that came out last year. New to SOLIDWORKS 2019 is unequal offsets for slot holes, a number of corner type options (previously you could only do sharp corners), fillet corners, chamfer corners, and circular corners. Another great ability that was added was for blind tabs to now have slot cuts as through all and that is the default option. One more enhancement for tab and slot is that you can now link groups together. This is especially helpful if you need to go back and make any sort of dimensional changes they all update at the same time.
Topology Study
For those of you that perform FEA, you'll appreciate the enhancements to topology study. Topology study also came in out SOLIDWORKS 2018 but there were a number of requests for additional enhancements.
Previously topology study was mostly focused on stiffness to weight ratio so mostly it was used for trying to reduce weight. However, there are often other constraints that people are worried about when it comes to weight reduction so now SOLIDWORKS included the ability for frequency constraints, stress constraints, a factor of safety constraints, and the ability to save out these results as a direct mesh solid. You can see what this looks like below.
SOLIDWORKS PDM
For SOLIDWORKS 2019, one of the first things that are really great is that they've added the ability to look at configurations inside your preview window and also for sheets. They've also improved the default search values and added in configuration cut list support for weldments. When you go to use your automated convert task inside of your workflows you now have the ability to convert your flat patterns from your sheet metal components directly in DXF and DWG files.
The file shortcut menu previously under the contains were used in BOM tabs did not give you a full shortcut menu. You can now use your right mouse button inside of those three different tabs and get the full shortcut menu. Other PDM enhancements include full inspection integration and full composer integration.
SOLIDWORKS Inspection
For SOLIDWORKS Inspection, what we see is that they've added in an unlimited number of custom properties and you can extract all the information from your hole tables now. They've added more support for different annotation types and you now have more control over how you manage and group characteristics. These enhancements will help reduce the input time required to get your inspection documentation required.
SOLIDWORKS Composer
In SOLIDWORKS Composer 2019 they revamped the entire user interface so it has a much more modern feel. There has been a huge amount of improvements made inside animations particularly when it comes to editing animation blocks. SOLIDWORKS 2019 has provided some new capabilities for measurement and arrow properties. Users can now fix their arrow size so when you pan or zoom arrows stay the same size so they don't' scale with the image. Users can now bring in custom import profiles and, more importantly, users can now import PMI data from SOLIDWORKS MBD and you can even import envelope files that you've use to set the envelope size. Lastly, as I mentioned already, you also have full SOLIDWORKS PDM integration for SOLIDWORKS Composer.
SOLIDWORKS Electrical
SOLIDWORKS Electrical 2019 has added enhancements for dynamic connectors so users have more configuration and insertion options. Also, for parameters, there are new shapes which include corner radius values and pin side.
Custom report creation has also been improved especially when it comes to SQL query options the available variables there has been expanded to include application databases, keywords, and views. Enhancements to electrical routing include support for inline devices such as butt connectors in order to splice wires together. You can also create partial link and fixed link coverings on your routs in order to easily represent tape labels and more.
Also, the flow of data between SOLIDWORKS Electrical and routing has been streamlined resolving in cleaner and more accurate tables on your drawings.
SOLIDWORKS PCB
SOLIDWORKS PCB 2019 had a lot of great improvements which include all hole types are now supported inside of SOLIDWORKS PCB so when you're importing your design from the mechanical side, it doesn't matter how you generated those holes. So regardless if you used the hole wizard or a standard cut extrude it doesn't matter all of them are no fully supported.
Another great improvement is that copper traces, pads, and polygons can now be pushed between PCB and SOLIDWORKS Mechanical as either decals or solid model geometry.
Silkscreen, Solder Mask, and Solder Paste can also be pushed between SOLIDWORKS PCB and mechanical as decals – another great improvement.
Board thickness can also be pushed from PCB and SOLIDWORKS mechanical so if you have to make a change from either the mechanical or PCB side they can be pushed back and forth. Users can also now flip components which can be pushed back and forth between SOLIDWORKS mechanical and PCB. Users can also include an envelope part to really settle the debate and end the war between mechanical and electrical teams because we can now define the surface and height restriction inside SOLIDWORKS mechanical and then we can push that part over to PCB.
Touch and Gesture Sketching
There are more inputs using touch devices and more sketch entity types are now available when using hand sketching. We can do handwritten dimensioning and we're going to be able to easily edit and navigate designs on the go using touch. You can see an example of all these features by watching the video below.
3D Markup
SOLIDWORKS 3D Markup will be supported both with pens and with a mouse to let you freehand sketch notes on parts and assemblies which makes collaboration easier so you can keep all your data inside the part and assembly files.
SOLIDWORKS Visualize
I'm a big fan of SOLIDWORKS Visualize and there have been a lot of really great enhancements in 2019. The first one I want to mention is AI Denoiser which speeds up your rendering which reduces your time up to tenfold. Next is Real-Time Physics enhancements – SOLIDWORKS has added the ability for gravity and earthquake "jittering". Also added are video decals and driving simulator enhancements as well as access to the NVIDIA MDL materials database. Let's take a look at some of this stuff in action.
SOLIDWORKS XR
SOLIDWORKS XR is what SOLIDWORKS is using as a catch-all term for AR (Augmented Reality) and VR (Virtual Reality). SOLIDWORKS is allowing a direct VR experience inside of eDrawings and inside of SOLIDWORKS, users will have the ability to use the extended reality exporter to export two different file formats that can be utilized for AR and VR experiences.
SOLIDWORKS has partnered up with NVIDIA for this and also HTC so if you have an HTC Vive you'll be able to use that setup for the eDrawings direct VR. In the video below we'll watch someone in eDrawings go on a virtual journey using the HTC Vive setup for the observatory.
I hope you enjoyed this look at what's new in SOLIDWORKS 2019. In case you missed it, you can find out what we covered in part one here.
Related Articles
The Best of SOLIDWORKS 2019 (Part 1)
Get a Sneak Peek of SOLIDWORKS 2019
New Component Flip, Fix, and Search Features in SOLIDWORKS PCB 2019
About the Author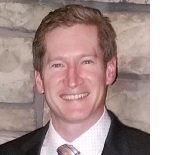 James Reeher has a Bachelor of Science in Mechanical Engineering from Cleveland State University and began using Solidworks in 2007. After many years as a Product Development Engineer in the industrial fitting, biomedical device, and LED lighting industries he joined the Fisher Unitech team in 2016. James is very interested in new technology and how different technologies can be applied to one another. As an Application Engineer, he enjoys helping customers learn how to leverage Solidworks to meet their needs and introduce them to other technologies that can help their business.