DriveWorks Solo Demonstration: Here's How it Works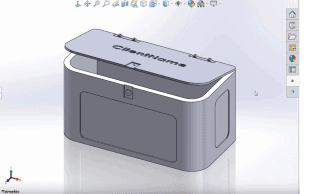 Are you constantly creating parts that are similar but also different? If you find yourself performing time-consuming and tedious work of slightly modified parts, you need configurations. SOLIDWORKS has a wide array of options when it comes to design automation. In my previous blog, I demonstrated how to create manual configurations a design table in SOLIDWORKS. Also in that blog, we created a set of K'NEX pieces. Today we will be using those pieces to create our own custom configurable box. To do this, we will be using a SOLIDWORKS Certified Gold Product that elevates your configurations to the next level: DriveWorks Solo.
What is DriveWorks?
DriveWorks is a design automation software that is ideal for repetitive design tasks and can be used to create multiple variations of SOLIDWORKS parts, assemblies, and drawings quickly and accurately. DriveWorks offers three different levels of products that will help you save time, reduce repetitive tasks, and minimize costly errors: DriveWorksXpress, DriveWorks Solo, and DriveWorks Pro.
If you are already equipped with SOLIDWORKS 3D CAD software, the entry-level version of DriveWorks, DriveWorksXpress, is all ready to go. Simply open SOLIDWORKS, go to Tools > Xpress Products > DriveWorksXpress. Click on the link and log in to MySolidWorks. Copy the activation code, paste in the product code box, click OK and start automating.
DriveWorksXpress is a fully functioning tool at its level, but upgrading to DriveWorks Solo or DriveWorks Pro allows even more functionally. Upgrading lets you drive colors, materials, textures, advanced features, and instances. There is additional functionality added to the drawings reconfigurability as well as the addition of customizing user forms and creating dynamic forms and validation.
With DriveWorks Pro, users get the added benefits of an online configurator and DriveWorks 3D. If you want to learn more about comparing the different packages contact us to discuss licensing options and get your questions answered.

If you are considering DriveWorks Pro, you can see a fully functioning example online by visiting Configure My Product. Here you can get a real sense of how easy and appealing the forms can become.
DriveWorks Solo Demonstration
Related Articles
How to Create Manual Configurations and Design Tables in SOLIDWORKS
DriveWorks Design Automation: Configure and Customize with a Click

DriveWorks Design Automation is a Game Changer for Steiner Technologies
About the Author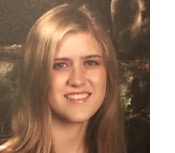 Madison Bryce is a sophomore at the University of Michigan. She is studying mechanical engineering with a minor in computer science. Madison has four years of CAD experience and joined the Fisher Unitech team to share and grow this knowledge. Madison is a Certified SOLIDWORKS Associate (CSWA), Certified SOLIDWORKS Professional (CSWP), and a Certified DriveWorksXpress Associate. Madison's dream is to one day become a roller coaster engineer. She is currently in a theme park engineering group at the University of Michigan.