How to Get Free SOLIDWORKS Certification Exams for Subscription Customers
Completing a SOLIDWORKS Certification Exam and obtaining a Professional SOLIDWORKS Certification is a great achievement. Not only does it shine proudly on your resume, but it also shows employers, decision makers, and fellow team members your level of skill and knowledge of the software. Companies often have certain strategies and standards set as a business to help stay ahead of the competition and having a reliable, knowledgeable, and certified staff is appealing to potential customers.
Did you know that if you have an active subscription with SOLIDWORKS you can take a free SOLIDWORKS Certification Exam? SOLIDWORKS offers a variety of different exams each focusing in a different area of the entire portfolio. Keep reading to find out what SOLIDWORKS certification exams are available and how to start testing your skills.
SOLIDWORKS Certification Exam List
The SOLIDWORKS Certification Exam catalog offers exams for all levels of users that are instructed online. Below is a list of SOLIDWORKS Certification Exams available:
– CSWA – Certified SOLIDWORKS Associate

– This certification is a great starting point for those who want to face hands-on challenges using sketch, fillets and chamfers, mass properties, materials, inserting components, and more.

– CSWP – Certified SOLIDWORKS Professional

– A Certified SOLIDWORKS Professional is an individual that has successfully passed the advanced skills examination. Each CSWP has proven their ability to design and analyze parametric parts and movable assemblies using a variety of complex features in SOLIDWORKS.

– CSWE – Certified SOLIDWORKS Expert

– A Certified SOLIDWORKS Expert is someone who easily demonstrates the ability to utilize advanced functions and features to solve complex modeling challenges inside SOLIDWORKS. A CSWE will be well rounded in their knowledge of all areas of the SOLIDWORKS software. A CSWE is able to solve practically any modeling problem given to them and is traditionally the go-to SOLIDWORKS user among their colleagues.

– Product Data Management

(CPPA)

– MBD

(CSWP)

– Additive Manufacturing

(CSWA)

– Electrical

(CSWA)

– Sustainability

(CSWA)

– Simulation

(CSWA & CSWP)

– Sheet Metal

(CSWPA)

– Weldments

(CSWPA)

– Surfacing

(CSWPA)

– Mold Making

(CSWPA)

– Drawing Tools

(CSWPA)
How to get a SOLIDWORKS Certification Exam Voucher
In order to take a SOLIDWORKS Certification Exam, you must first sign into the SOLIDWORKS Customer Portal (or create an account if you don't already have one). Once logged in, click the Subscription Service link found at the bottom of the SOLIDWORKS Certification Catalog page.
After clicking the Subscription Services link, you will be directed to the Customer Portal. Sign in.
After signing into the Customer Portal you will be given your special redemption code. See an example below.
Note: If you are retrieving redemption codes for multiple users, simply refresh the page and a new code will be generated.
The redemption code must be used in conjunction with the codes below to be redeemed for one free core SOLIDWORKS Certification Exam (CSWA or CSWP) plus a free CSWP Advanced (CSWPA) exam or a CSWA-Additive Manufacturing exam.
CSWA: CSWA
CSWP: CSWP
Drawing Tools: DT
Mold Making: MM
Sheet Metal: SM
Surfacing: SU
Weldments: WD
Additive Manufacturing: AM
Example: If you wanted to take the CSWA exam and the Additive Manufacturing exam and received the code GXSPD4NJN, you would use your cell phone to text gxspd4njn cswa am to 617-795-3131.
Shortly thereafter you will receive the exam voucher that corresponds to the exam you want to take. The exam vouchers have an expiration date of 180 days after they are
received.
Using the SOLIDWORKS Certified Exam Voucher
SOLIDWORKS Certification Exams need to be taken on a computer that has SOLIDWORKS software already installed and are taken through Tangix TesterPro client software. You can download it here.
Next, log in or create a VirtualTester account.
Enter in the voucher code that you received via text. Note: Once the exam voucher has been entered, the test must be taken immediately.
Once you hit submit you can start your exam.
Congratulations! Now that you've completed a SOLIDWORKS Certification Exam, keep the momentum going. Receive all the training you need before you take your exam from our SOLIDWORKS experts.
Sample SOLIDWORKS Certification Exams
If you want to practice before the big test, there are sample exams available for the CSWA and CSWP exams.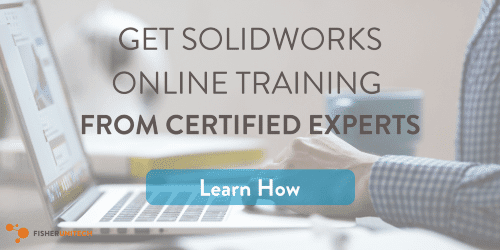 Related Articles
SOLIDWORKS Online Training: Here's What to Expect
Online SOLIDWORKS Courses: Worth the Investment?
Ask SOLIDWORKS Expert Feat. Tom Starks: Do I Need SOLIDWORKS Training?
About the Author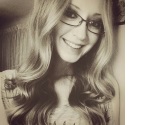 Angelle Erickson writes about how companies are using innovative technologies, such as 3D printers and SOLIDWORKS software to increase productivity, improve product development processes, and maximize business potential.