Online SOLIDWORKS Courses: Worth the Investment?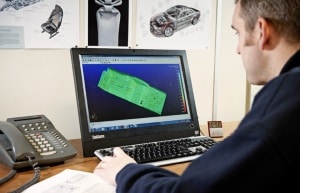 With more than three million users worldwide, SOLIDWORKS products are some of the most widely recognized 3D software tools on the market. Creating designs on everything from supersonic aircraft to exoskeletons, SOLIDWORKS users are leveraging the software to drive innovation in almost every industry — and with it, a growing demand for skilled SOLIDWORKS professionals.
The SOLIDWORKS Certification Exams were developed to address this demand, as well as help employers benchmark SOLIDWORKS competency. Passing a SOLIDWORKS exam has become a useful way to gauge an individual's SOLIDWORKS knowledge, and some companies have even begun offering SOLIDWORKS training to take the onus of certification preparation off of time-strapped team leads. But is SOLIDWORKS training really worth it?
What are the benefits of SOLIDWORKS training?
While SOLIDWORKS Certification Exams are simply a pass/fail assessment of your SOLIDWORKS knowledge, SOLIDWORKS training helps build an individual or team's skill set through focused instruction. SOLIDWORKS training is typically seen as an investment by employers who want to train their team members without drawing resources from senior staff, who would otherwise be responsible for educating their team members. This is especially true when team members have different skill levels and therefore require individual attention.
SOLIDWORKS training providers typically offer options for both beginner and advanced users, allowing employers to educate employees at all levels without investing additional time. This makes it a cost-effective way to help employees keep their SOLIDWORKS knowledge up-to-date and/or prepare for SOLIDWORKS certification.
Types of SOLIDWORKS training
As we mentioned above, SOLIDWORKS training often has options designated for both beginners and advanced users, with classes tailored to individual SOLIDWORKS products or exams. These include, but are not limited to:
SOLIDWORKS CSWA
The SOLIDWORKS CSWA Exam (Certified SOLIDWORKS Associate) helps you stand out from the crowd in a competitive job market with the proof of your SOLIDWORKS skills. Training courses for the CSWA exam should help you prepare you for the three-hour exam, which includes hands-on challenges like dimensions, inserting components, and more.
SOLIDWORKS CSWP
The SOLIDWORKS CSWP Exam (Certified SOLIDWORKS Professional) is the advanced skills examination, requiring users to prove their ability to use a variety of complex features "to design and analyze parametric parts and movable assemblies."
The CSWP exam is split into three segments totaling three hours and twenty minutes. This can be overwhelming for SOLIDWORKS users with more fundamental knowledge, so taking training courses tailored to advanced users (or a certain skill you're struggling with) is useful in getting you up to speed.
SOLIDWORKS CSWE
If you really want to impress potential employers, the SOLIDWORKS CSWE Exam (Certified SOLIDWORKS Expert) is the one to take. You must pass both the CSWP exam and at least three advanced topic exams before you even begin with the CSWE, so a great depth of knowledge is needed. Taking SOLIDWORKS training courses around specific, advanced topics can be a great way to brush up on your knowledge and help you prepare. As the most challenging SOLIDWORKS exam, the CSWE does not offer a practice exam, so training is a helpful opportunity to get more hands-on experience.
Where to get SOLIDWORKS training
Although online SOLIDWORKS training is the most popular option, SOLIDWORKS training is offered in-person as well.
– Online CAD courses are a great option for individuals who aren't located near a training facility, or simply don't want to leave the office. SOLIDWORKS online training can give trainees more flexibility in their schedule, making it easier to plan around work commitments. Although the quality of online classes can vary by provider, the best online instruction will be just as effective as in-person training — look for live, instructor-led classes when considering your options.
– In-person training is the more traditional approach to education, and will (again) vary by provider. Although proximity to your workplace will undoubtedly be the biggest consideration when purchasing in-person training, it's still important to evaluate the quality of the facility itself, as well as the instructor's level of experience with SOLIDWORKS. The best training providers have designated education staff who are certified application engineers themselves.
How much is SOLIDWORKS training?
– The cost of SOLIDWORKS training typically varies by course, with prices ranging anywhere from $600-$3,000.
– Look for free class retakes, class bundles, and free add-ons (books, class recordings, etc.) for additional cost savings.
How do I get started with SOLIDWORKS training?
The first step in getting SOLIDWORKS training is finding the SOLIDWORKS training courses that fit your skill level and career goals. If you want advice on what class to take or to learn more about SOLIDWORKS training in general, contact education@fisherunitech.com.
Related Articles
Ask a SOLIDWORKS Expert Feat. Tom Starks: Do I Need SOLIDWORKS Training?
Online SOLIDWORKS Training: Your Source for Success
About the Author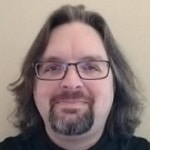 Rodney Harper began using SOLIDWORKS in 2004. He joined Fisher Unitech in June of 2008 as an Application Engineer Instructor to teach online training classes full time. Since then, Fisher Unitech's training program, also known as 3DU, has grown and Rodney now manages two full-time instructors, a half-time instructor, and two training coordinators. He's a CAD fanatic and loves to show how SOLIDWORKS training can help students do amazing projects.