The History of 3D Printing: A 3D Printing Timeline
With the prevalence of 3D printing and its rapid adoption across industries, it's easy to think that the technology has been around for much longer than it has. In reality, the history of 3D printing dates back to the early 1980s, and in forty years has grown from a new process used by a select few to a mainstream technology adopted by everyone from hobbyists and engineers to manufacturers and researchers. What began as a relatively simple process has now evolved to encompass everything from bioprinting to metal 3D printers.
We've compiled some of the biggest moments in 3D printing history below, as well as projections on where 3D printing is headed in the future. By preparing yourself for industry 4.0, and following along with the disruption of 3D printing, you can help your business innovate, save money and gain a competitive edge.
What Is 3D Printing?
According to Stratasys Direct, 3D printing "refers to any manufacturing process which additively builds or forms 3D parts in layers from CAD data."
The Future of 3D Printing
3D printing will continue to evolve as engineers, designers, and researchers find new ways to leverage its power for exciting applications in medical, aerospace, automotive, and consumer goods:
Our 3D Printing Resources:
Redshift, Sculpteo, Digitaltrends, 3dinsider, Allthat3d, health.howstuffworks
Related Articles
How Does 3D Printing Work? What are the Common Functions, Uses, and Product Options for 3D Printers?
Our Top 10 3D Printing Blogs of 2018
7 Design for Additive Manufacturing Principles
About the Author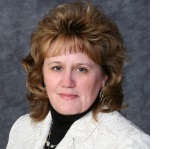 Lisa Hannon is a marketing manager at Fisher Unitech. She develops content for 3D printing topics that have an impact across all industries that are researching ways to maximize getting products to market faster as well as cost savings with 3D printing solutions. Lisa has worked as a marketing management professional since 1998, most recently with Stratasys.