Smart Products & Design for the Internet of Things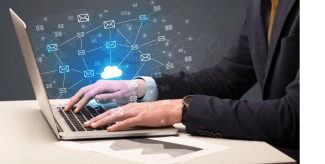 If you've worked in business you've probably heard that it's important to "fail fast," but what exactly does this mean? It certainly doesn't mean that your business should fail quickly, or you should fire an employee at the first sign of trouble. Instead, "failing fast," should be about embracing small tests, moving quickly, and pivoting if you fail. This is especially true in experimental areas like the Internet of Things (IoT), which is spreading rapidly across industries and driven by innovation. Companies that can create new applications for IoT and the smart products that support them will ultimately be the winners in a market expected to reach a value of $267 billion by 2020.
So how do companies fail fast when developing smart products for IoT? Increasing the complexity of product design will inevitably come with longer production times and a higher cost, but working with smarter design tools can significantly increase efficiency. Options for mainstream ECAD and MCAD tools are far better equipped to develop the components that comprise smart products, while also enabling collaboration between electrical and mechanical design teams.
3D printing has also grown alongside IoT and is becoming an increasingly important part of the Fourth Industrial Revolution. In addition to its own contributions to the medical field, automotive, and even aerospace, 3D printing has aided IoT by simplifying the way smart products are made.
If you're looking to enter the IoT market (or are already there) it's time to consider if the hardware and software you're using to develop smart products are giving you the capabilities you need to survive in such a large and competitive market.
Hardware for Smart Products
The hardware you use to create your smart product prototypes is an important part of the development process. Additive manufacturing is a popular choice for rapid prototyping because it is typically faster, cheaper and more precise than traditional methods. This is especially true when it comes to smart products, which involve electronics and connection like wireless or Bluetooth. 3D printers and their accompanying software are well-equipped to handle the intricacies of smart product design.
Although the 3D printer you choose will likely be influenced by the industry you're in, you will ultimately want to choose hardware that can work quickly and accurately with a wide range of materials. This means picking a 3D printer with faster build speeds, tight tolerances, and build chambers that can accommodate the size of your chosen design. 3D PCB printers like the DragonFly 2020 Pro are particularly popular for smart product design because it empowers companies to take control of their entire development cycle by enabling in-house 3D printing of "multilayer Printed Circuit Boards (PCBs), sensors, antennas, magnetic components, molded connected devices, non-planar geometrics and other electronic elements" – everything you'll need in a smart product prototype.
Software for Smart Products
Because smart product designs involve different components from separate stages of the development process, such as mechanical and electrical, the right ECAD/MCAD software is critical to the success of your design process. The best software for smart products will allow different teams to collaborate and share data to ensure that electronic components will fit well into the mechanical design. This software should also enable all users to easily optimize their designs and streamline workflow so they can produce new prototypes as quickly as possible. By failing fast, designers will know what works, what doesn't, and how the optimal product can get to market. In that regard, we recommend the suite of SOLIDWORKS smart product software, which brings together separate but crucial aspects of the smart product development process: mechanical design, electronics design, and electrical design.
Mechanical Design
Mechanical design is the container that holds the smart product together. Good mechanical design allows different pieces to fit together neatly and will protect the inner workings of your product, while poor design wastes time and money on faulty prototypes. SOLIDWORKS Mechanical Design enable good design with automatic interference and collision detection, as well as checks for dimensional completeness. Users can automatically check dimension manufacturing features in 3D, streamlining design and minimizing potential issues.
Electronics Design
Electronics design serves as the brain of your smart product, and your software should be able to handle the complex designs that the brain requires. SOLIDWORKS PCB powered by Altium was engineered with that in mind and offers both a powerful set of PCB design features as well as unique, on-demand collaboration abilities between the electronic design and 3D mechanical design domains. The easy-to-use interface allows users to quickly create efficient designs and communicate with other teams for a smooth design workflow.
Electrical Design
Electrical design is a process that can make or break a smart product design. Improperly configured connectors can render products useless, and the process of documenting and updating a system can be complicated and time intensive. SOLIDWORKS Electrical Schematic Professional is built to address these potential issues by enabling teams to work concurrently on projects and synchronizes both 2D and 3D work in real time. Bi-directional updates protect your teams' progress, while a strong suite of single-line and multi-line schematic tools, including an "integrated library of thousands of symbols and parts," makes it easy for workers to plan their designs.
Connecting Your Design for the Modern World
Smart and connected devices are the foundation of the Internet of Things, and the creators of smart products should work and think as quickly as their designs. By unifying processes into a single platform, the SOLIDWORKS ecosystem allows designers to work together to quickly create intelligent products that drive innovation. And whether you're adding new capabilities to an existing product line or creating a new product entirely, your success in the Fourth Industrial Revolution is dependent on your ability to stay connected, optimize design, and fail fast.
Related Articles
Enable Collaboration & Streamline Workflow with SOLIDWORKS Electrical Training
Joining Forces: Design in Parallel with SOLIDWORKS Electrical and PCB
CIMdata Highlights Automation Alley Event on Designing Smart Products for the IoT
About the Author

Christa Prokos is a marketing manager at Fisher Unitech. She researches and writes about the latest business trends and technologies impacting manufacturers, including 3D printing, SOLIDWORKS 3D CAD design and product data management tools, product lifecycle management, virtual reality, and the Internet of Things. Christa has worked as a high tech marketing and communications professional since 2000.