How to Start a SOLIDWORKS Workgroup PDM Migration
In 2015, DS SolidWorks Corporation announced that it would phase out the aged product data management tool, SOLIDWORKS Workgroup PDM. It had reached the limit of what it could do with its architecture, the company said, along with advice that customers will be better served by migrating to SOLIDWORKS PDM Standard or SOLIDWORKS PDM Professional.
We knew SOLIDWORKS Workgroup PDM end of life was approaching and now it's here. The release of SOLIDWORKS 2018 has brought with it the official retirement of SOLIDWORKS Workgroup PDM. This blog provides advice on how to get started with your migration to SOLIDWORKS PDM.
Hanging on to SOLIDWORKS Workgroup PDM is not an option
My first piece of advice is that you should not miss out on the advantages of SOLIDWORKS 2018 just to keep hanging on to SOLIDWORKS Workgroup PDM. Keep in mind, learning a new PDM platform doesn't have to be a challenge.
In fact, not taking advantage of a newer PDM platform is the challenge you should be concerned about. There are new capabilities and efficiencies you will gain when you make the switch to SOLIDWORKS PDM Standard or SOLIDWORKS PDM Professional that will make you wonder why you didn't do it sooner. And the earlier you start with proper training, the further ahead you'll be.
Should you migrate to SOLIDWORKS PDM Standard or SOLIDWORKS PDM Professional?
When moving from one software package to another, there are going to be changes in how information is displayed, managed, and the terminology used. With SOLIDWORKS PDM there will be changes, but also many valuable improvements over SOLIDWORKS Workgroup PDM. Below is a comparison of what capabilities in SOLIDWORKS PDM Standard and Professional to help you see the difference.
SOLIDWORKS PDM Standard gives you:
– Secure Access
– Revision Control
– Find and Reuse Design Data
– Audit Trail
– Integrated Search
– Integrated eDrawings Preview
SOLIDWORKS PDM Professional gives you what SOLIDWORKS PDM Standard has and more:
– Advanced Search and Favorites
– Multi-Document Preview
– Scalability
– Automated Neutral File Creation
– Custom Configuration
– Automated Data Import and Export
– Serial Number Generators
– Distributed Design Teams
– Remote Access
– Automated Approval Process
– Email Notifications
Why You Need SOLIDWORKS PDM Training Early in Your Migration Process
Making the change to SOLIDWORKS PDM Standard or SOLIDWORKS PDM Professional doesn't have to be a challenge. With the right training and support, switching to a new product data management solution can be seamless. Fisher Unitech offers an array of SOLIDWORKS PDM classes to make sure you understand the changes and to properly train your users at your convenience.
We offer several online SOLIDWORKS PDM courses from File Management to Professional dispatch. So what class should you start with? Here's some information to help you decide:
The "Using PDM Standard" or "Using PDM Professional" online class is a single, half-day course.
Agenda items include:
– User interface
– Document check-in
– Versioning files
– File references
– Searching
– Bill of materials
– Working with SOLIDWORKS
The "SOLIDWORKS PDM Administrator Standard" or "SOLIDWORKS PDM Administrator Professional" online class is three, half-day consecutive online sessions.
Agenda items include:
– Installation planning
– Administration tool
– Users and groups
– Folder card creation
– Data card creation
– Search card creation
– Vault backup
– Data migration
With both of these, students are allowed to work in our software lab environment, so you don't even have to migrate to SOLIDWORKS PDM first.
Don't struggle with your SOLIDWORKS Workgroup PDM migration alone
We all know that sometimes the thought of change can actually be harder than the change itself. You don't have to struggle with your SOLIDWORKS Workgroup PDM migration on your own. We can help you get started with the support and training you need.
Visit our SOLIDWORKS Workgroup PDM Resource Center
Related articles:
Looking for the SOLIDWORKS Workgroup PDM Migration "Easy Button"?
Exploring SOLIDWORKS PDM Professional
Don't forget to subscribe

About the Author: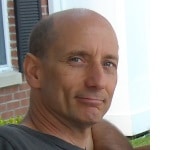 Tom Starks began using SOLIDWORKS in 2008 and PDM in 2010. He joined Fisher Unitech in March of 2014 as an Advisory Support Engineer resolving PDM customer issues. Since then, his role at Fisher Unitech has evolved from Senior Support Engineer to Senior PDM Support Engineer, and now he is a Senior Application Engineer Instructor. Tom currently has over 20 SOLIDWORKS certifications including PDM Administrator, Data Management Specialist, and Data Management Professional. Tom is a regular online class instructor for SOLIDWORKS and PDM training.