Introducing SOLIDWORKS CAM 2018 - What's New in SOLIDWORKS 2018 Series
There are a lot of new features and enhancements in SOLIDWORKS 2018 that we're excited about. This blog series will take you through the entire what's new in SOLIDWORKS 2018 portfolio. In this blog, we will cover one of the most exciting new features of all, SOLIDWORKS CAM 2018.
SOLIDWORKS CAM 2018 combines design and manufacturing in one application with an easy-to-use interface. The result is an
intuitive rules-based system that can be leveraged to save time and money while capturing company standards.

What is SOLIDWORKS CAM 2018?
SOLIDWORKS CAM is a seamless computer aided manufacturing SOLIDWORKS add-in from the creators of CAMWorks. SOLIDWORKS CAM uses rules-based machining to enhance the programming process in the same way rules-based design helped to speed up the drawing and design process. It combines the power of subtractive manufacturing with the intuitive ease of SOLIDWORKS. Users can take their designs from CAD to CAM in the same program. Faster cycle times, better communication, and no more translation errors are all benefits to look forward to while using SOLIDWORKS CAM.
Who has access to SOLIDWORKS CAM 2018?
SOLIDWORKS CAM Standard is available to all SOLIDWORKS 2018 users on subscription. It comes with all SOLIDWORKS 2018 packages: SOLIDWORKS Standard, SOLIDWORKS Professional and SOLIDWORKS Premium.
Are there different SOLIDWORKS CAM 2018 packages?
SOLIDWORKS CAM comes in two packages: SOLIDWORKS CAM Standard and SOLIDWORKS CAM Professional. SOLIDWORKS CAM Professional can be purchased separately. See their features below:
SOLIDWORKS CAM Standard features
– 2.5 axis
– Parts Only (.sldprt)
– Tolerance Based Machining (.sldprt)
SOLIDWORKS CAM Professional features
– 2.5 axis
– Parts (.sldprt)
– Tolerance Based Machining (.sldprt)
– Assemblies
– High Speed Machining (VoluMill)
– Turning
– 3+2 Machining
SOLIDWORKS CAM 2018 Tolerance-Based Machining
SOLIDWORKS CAM supports Tolerance-Based Machining (TBM) which uses SOLIDWORKS DimXpert Dimensions or MBD Product Manufacturing Information (PMI) to select the correct machining strategies. SOLIDWORKS CAM is the only CAM solution on the market that can leverage PMI data.
3+2 Machining with SOLIDWORKS CAM 2018 Professional
Included in SOLIDWORKS CAM Professional, 3+2 machining gives the user the ability to program multi-axis machines while still only moving 2 axis at one time. This is useful for pre-positioning of parts for machining multiple sides of a part without physically taking the piece out of the vice and repositioning. This is not multi-axis machining. Users who require multi-axis solutions are encouraged to find more information on SOLIDWORKS Partner Products or CAMWorks.
SOLIDWORKS CAM 2018 Feature Recognition
SOLIDWORKS CAM includes automatic feature recognition and interactive feature recognition. Features are what make up our parts. SOLIDWORKS CAM can automatically recognize your features and then create machining strategies based on the geometry. Users can also define features using interactive feature recognition using faces, edges or sketches. Regardless of how they are defined, recognized features are found in the SOLIDWORKS CAM Feature Tree.
Operation Plan in SOLIDWORKS CAM 2018 Rules-Based Machining
The operation plan is generated based on the features that were recognized and uses rules to define the strategy, select a tool based on the geometry, set feeds and speeds and all other options needed to create that feature. This is called rules-based machining. These rules can be customized either on a case by case bases or saved to be used again. After the operation plan is generated, toolpaths can be created.
Toolpath Simulation with SOLIDWORKS CAM 2018
Once a toolpath has been generated, SOLIDWORKS CAM allows the user to simulate the toolpaths created and analyze them. Users can choose from various display options of the tool, holder, stock and part. Users can also toggle the display of fixtures if using SOLIDWORKS CAM Professional. Toolpath simulation can also perform collision analysis to be sure that the tool, shank and holder will not be crashing into the workpiece.
We hope you enjoyed this introduction to SOLIDWORKS CAM 2018.

Related Articles

SOLIDWORKS CAM and the CAMWorks Portfolio
Top 10 CAD Enhancements in SOLIDWORKS 2018

About the Author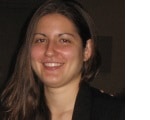 Amanda Osbun is a Support Engineer at Fisher Unitech. She graduated from Millersville University with a Bachelor of Science in Technology and Engineering Education. As a BSE in Tech Ed, Osbun has worked with SOLIDWORKS and Mastercam since college and has continued this interest in working with designers and engineers to help them better understand the software that makes so many things possible.