Medical Device Makers use 3D Printing to Save Time, Money, and Relationships
"I feel the need for speed." – Maverick (Tom Cruise) in the film "Top Gun". This cool line from a slick movie about fighter pilots in the 1980's could well be the battle cry of medical device makers both large and small today.
For Syqe, an Israeli startup, 3D Printing's rapid prototyping capability was important to the firm from its inception. Perry Davidson, the medical founder and CEO of Syqe, figured another 'excruciating slide presentation' was not the way to win initial financial support for the firm, which makes sophisticated inhalers for controlled doses of pain medication, initially medical marijuana.
Six weeks before the key meeting with potential investors, Davidson ordered a model to be built, a model that would show the small size of the inhaler and how the airflow and electronics would work – all from scratch. In four weeks the firm had an initial design.
With just two weeks remaining, the R&D effort switched to building an actual model using a Stratasys Objet 350 3D printer. Davidson's instincts were confirmed. "This [the model] changed the whole conversation with the investors," said Itay Kurgan, Syqe's head of design.
After winning investor support, the pressure of tight scheduling did not let up. Syqe had just two months to develop a working product for clinical trials. Initially, Syqe tried traditional CNC machining, which is not only slow but is considerably more expensive, especially for a startup with limited resources. The Stratasys Objet 350 3D printer saved the day again.
The product design was changed so that the whole working model – except for the electronics and metal parts – could be made through 3D printing.
"Our motto at Syqe is: Don't think – print. 3D printing throughout the production design phase accelerates your thinking process and gets you to the end result faster," says Davidson.
A successful clinical trial opened the door for commercial production.
Waters Corporation utilizes PolyJet technology for speed and color options
Waters Corporation, a UK company specializing in analytical technologies and scientific instruments, needed to accelerate the design and manufacture of mass spectrometry systems.
Using PolyJet technology from the Stratasys Connex3 3D Printer Waters Corporation could print multiple parts at the same time, using 100 materials and different colors and finishes, an important aspect of the prototyping process for component assembly.
But the real difference maker was speed. "Before having a 3D printer in-house, we would have to outsource and sometimes wait eight weeks for a prototype," said Haydn Murray, a mechanical design engineer at Waters. "Once we received the prototype, any modifications meant we'd have to start the process over again. In contrast, we can now 3D print overnight and have our prototype the next day."
Medical devices get quick turnaround time for Medtronic
At Medtronic's Sofamor Danek unit VIP surgeons come to the company's prototype lab with ideas for new surgical instruments for spinal cranial surgeries. The doctors arrive in the morning and explain their need to an engineer. The engineer then develops a computer-aided drawing and starts printing a 3D model using an in-house Stratasys Fortus FDM (fused deposition modeling) machine.
Quick turnaround is a basic customer expectation at this Medtronic unit. In most cases, the Fortus 3D printer produces a working prototype by the next morning. In some cases, a prototype is completed within the same day.
A recent example involved a new tool to replace two surgical instruments that attach a corrective spinal implant to a patient's vertebrae. The implant is held in place by set-screws that have to be sheared off once they are in the proper location. To achieve the torque that is necessary to shear off the unused portion of the set screw, surgeons were using two tools, one in each hand, and applying force in opposite directions until the screw head sheered off. This technique often transferred n abrupt force to the spine.
To eliminate that problem, Sofamor Danek created a single unit with two large ergonomic grips. When the two handles are squeezed together the tool becomes a ratchet that tightens and sheers the screws.
To test the tool, engineers made a polycarbonate model that was strong enough to work on stainless-steel screws, and durable enough to wash in an autoclave. Numbers of this tools were sent to three hospitals for real-world testing and feedback. Sofamor Danek learned that the tool's design could be improved by rotating the handle by 90 degrees.
The financial advantages of 3D prototyping using FDM technology are also relevant to Troy McDonald, a senior engineering manager of Sofamor. "Now we can refine our designs more before we start cutting metal," he said. "That is where the dollars start going up exponentially."
Image courtesy of syqemedical.com
Related Articles
3D Printing Medical Devices for Patient Success
Introducing the New Stratasys J700 Dental 3D Printer
Assistive Devices and the Impact of 3D Printing Technology
About the Author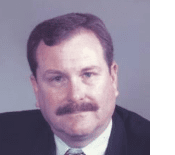 Bruce White has an extensive background in public relations, media relations, strategic communications, marketing communications and business development for healthcare startups, the medical industry, and several Fortune 500 companies. He received a BA in Journalism from Glassboro State College in New Jersey and is a United States Marine Corp. veteran.