SOLIDWORKS 2021 What's New – Composer: Saving Multiple Configurations
A new enhancement to SOLIDWORKS Composer 2021 is the ability to carry over SOLIDWORKS part and assembly configurations into SOLIDWORKS Composer files. This new functionality gives users the ability to save multiple or all configurations from SOLIDWORKS files to Composer .smg files.
Let's take a look….
Open the SOLIDWORKS Composer application and go to File > Open.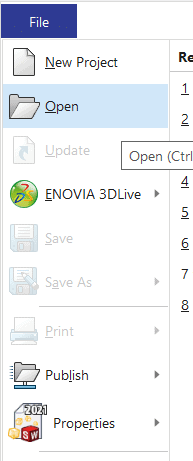 I will start by opening file: Ratchet.sldprt.
Start by selecting the word SOLIDWORKS in the open dialogue box and the "Select the configuration to open", options will appear.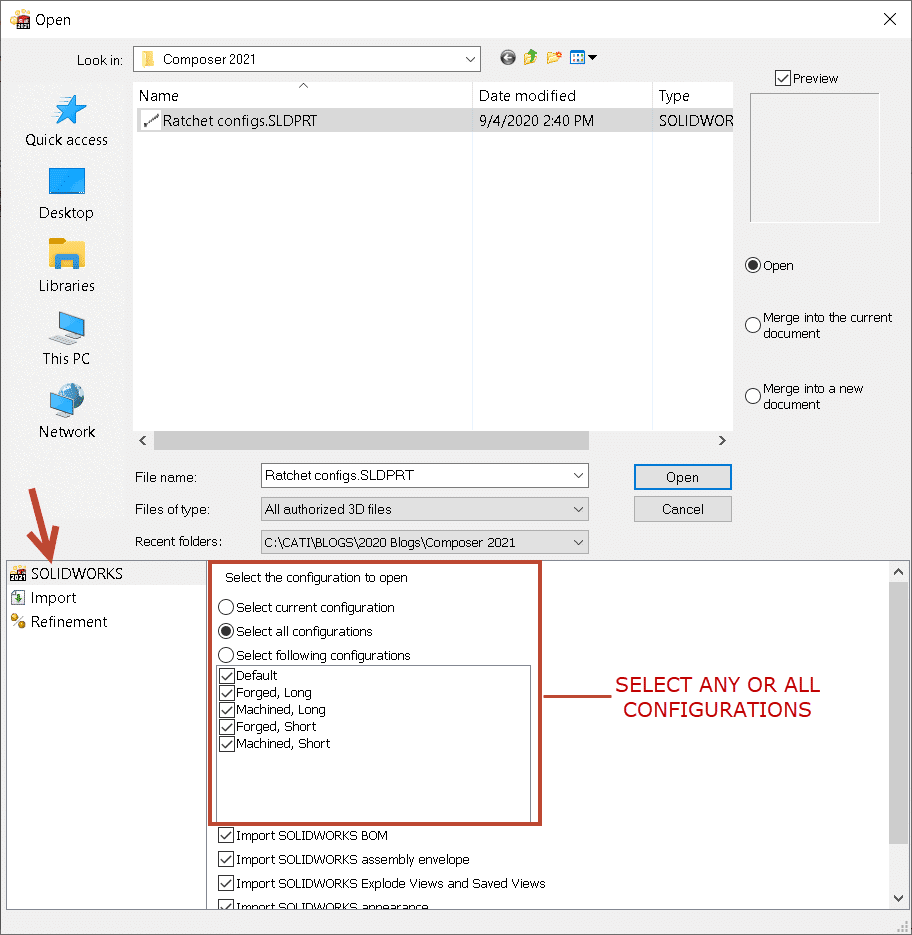 In this example, you see there are 5 configurations in this file. We will check and open all of them by selecting the "Select all configurations" radio button.
When the file opens in Composer, notice the new Configurations Tab in the Left Pane.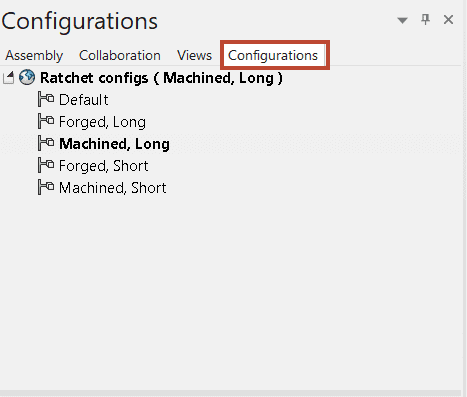 In the Configuration tab, all selected configurations are listed. Like SOLIDWORKS, the highlighted configuration is the active configuration.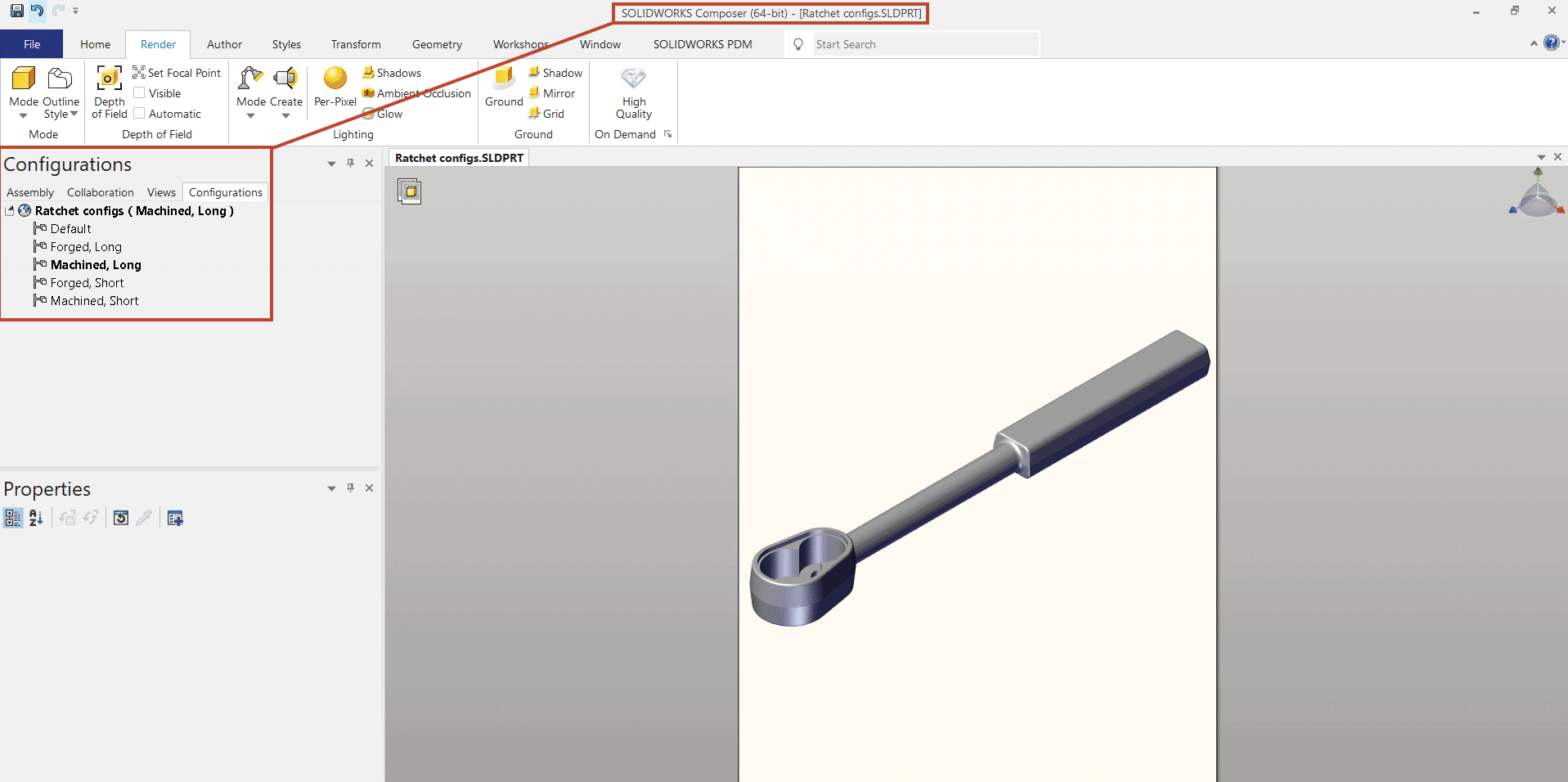 For this example, I made 4 views: 1 of each configuration.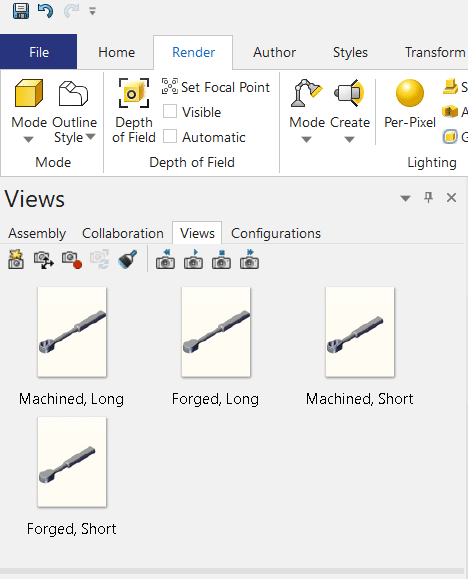 Once the SOLIDWORKS Composer Document is complete, save it to a Composer .smg file: File > Save As > SOLIDWORKS Composer.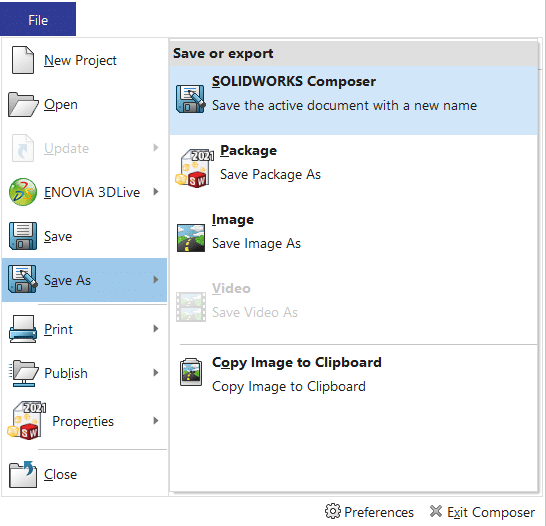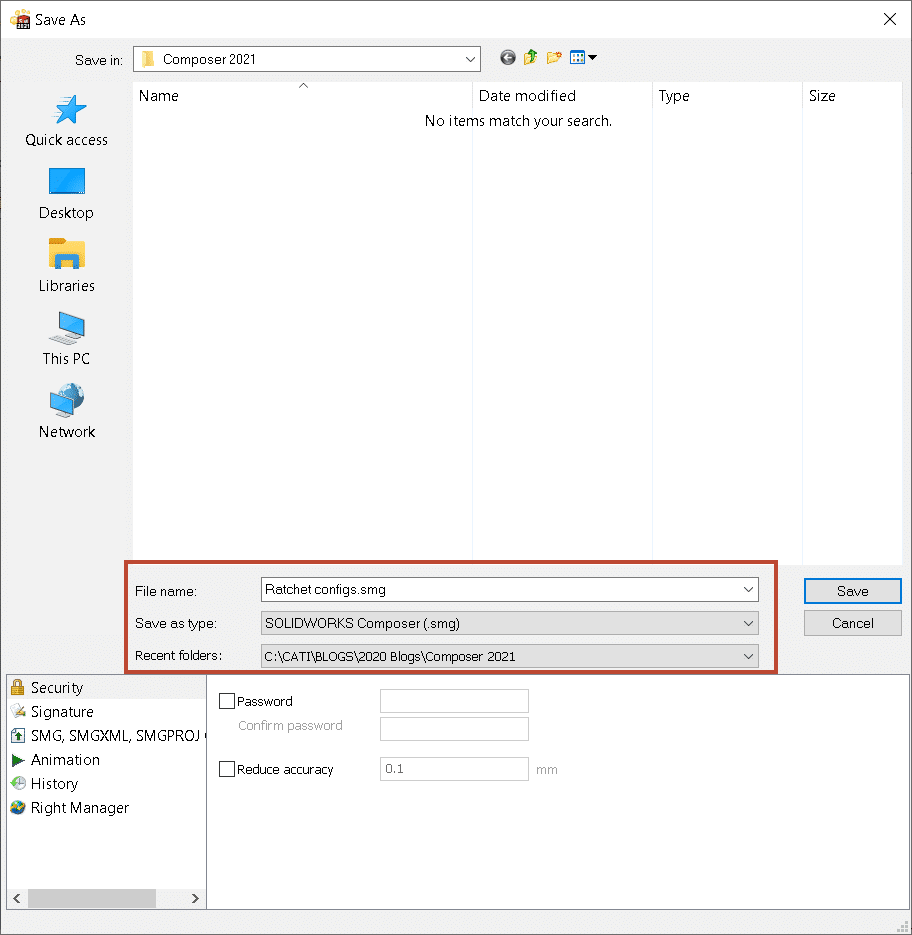 When you open the .smg file, the configurations remain part of the that file.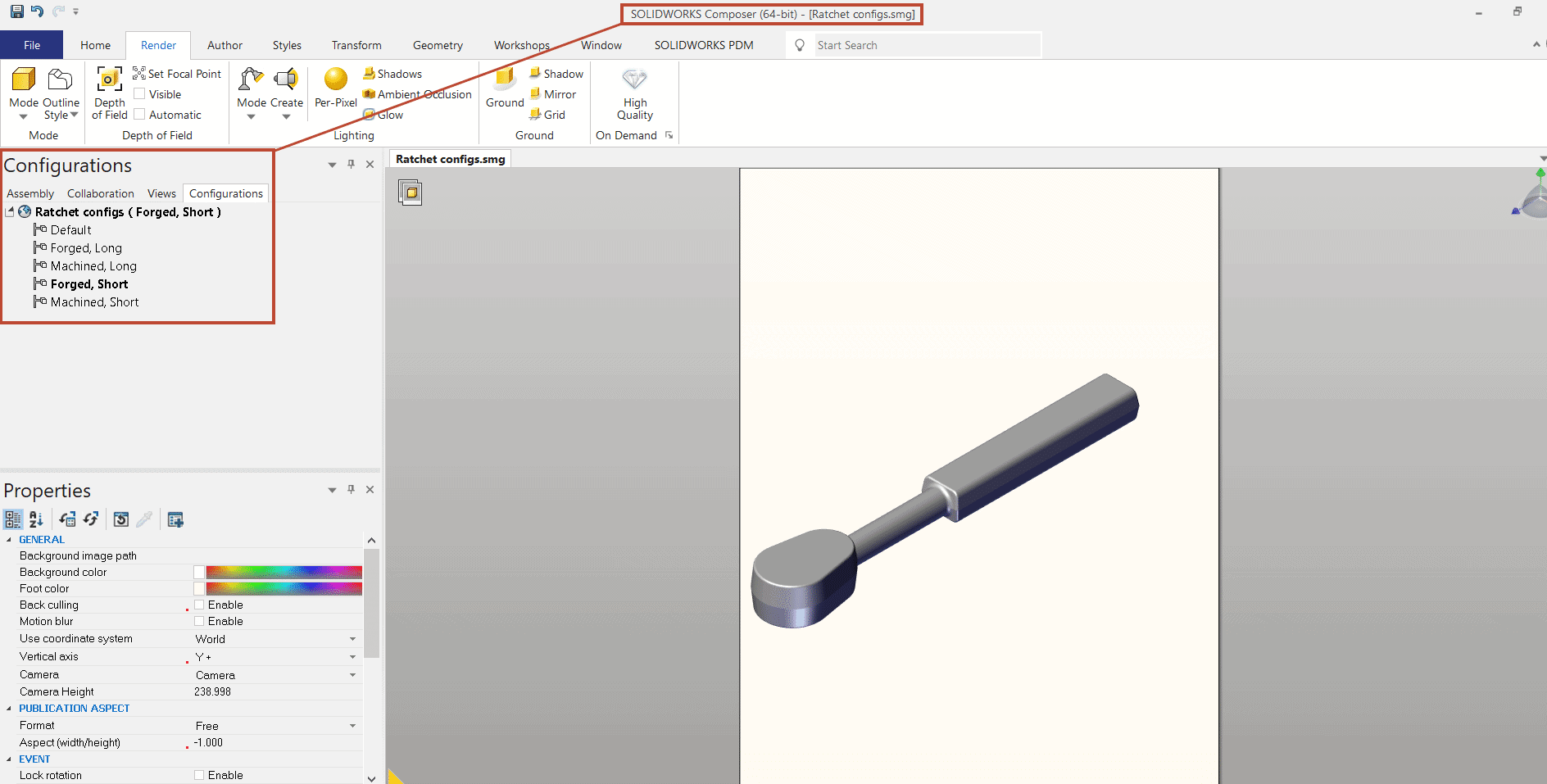 It is the same functionality for SOLIDWORKS Assembly models. Here you will see that not only are the configurations located in the Configurations Tab but also in the Assembly Tab. Expand the arrow and see the components.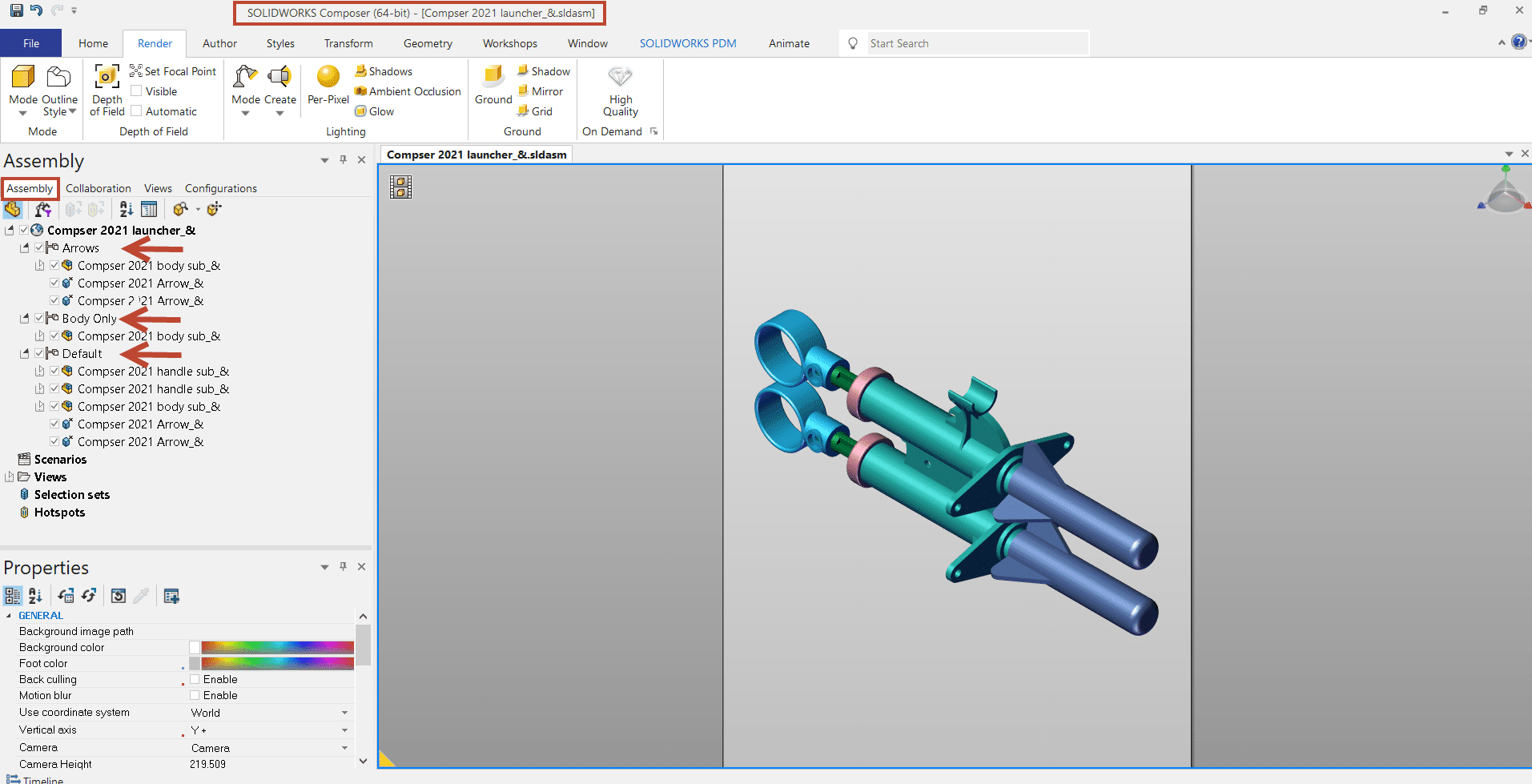 Same for the Composer .smg file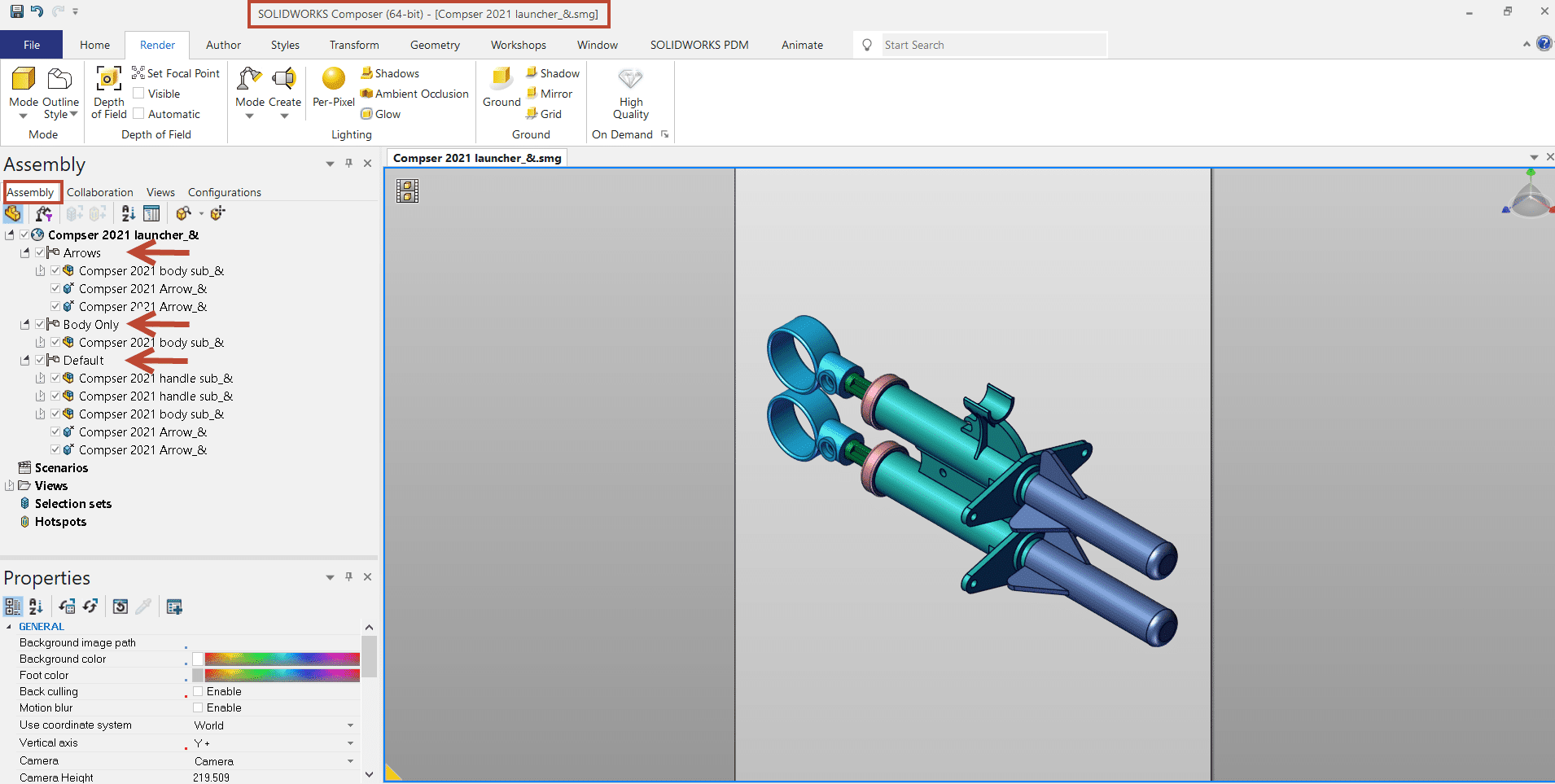 Exciting new functionality this year in SOLIDWORKS Composer 2021.
I hope this part of the What's New series gives you a better understanding of the new features and functions of SOLIDWORKS 2021. Please check back to the CATI Blog as the CATI Application Engineers will continue to break down many of the new items in SOLIDWORKS 2021. All these articles will be stored in the category of "SOLIDWORKS What's New."
Judy Marlo
Sr. Application Engineer
www.cati.com
What is DI Month? We're declaring October Design Innovation Month—again! It's a month-long series of special events focused on what's new in design and manufacturing technology. You'll learn about enhancements in SOLIDWORKS 2021 that deliver new capabilities for improved performance, streamlined workflows, and a connected design ecosystem. Find out what's new in 3D printing applications and 3D scanning to integrate into your design process.